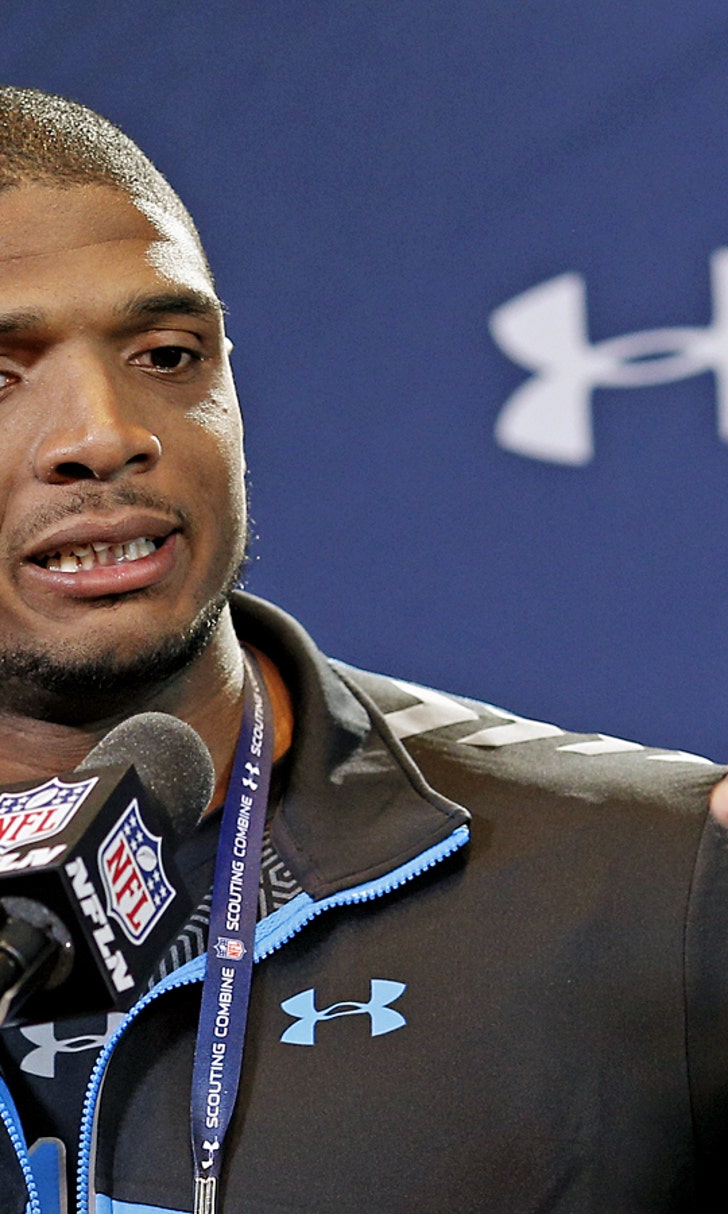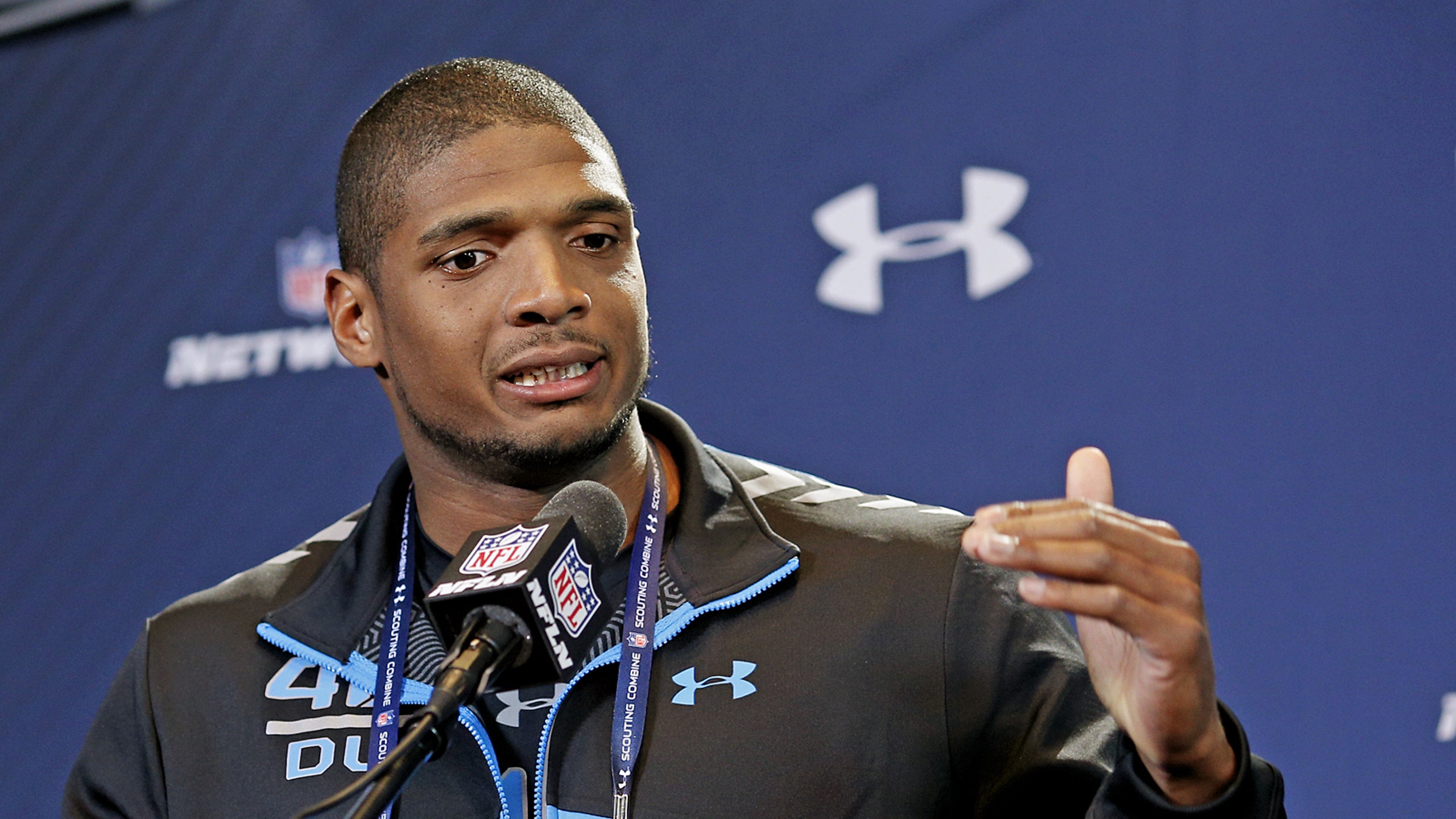 Michael Sam wishes people will see him as just a 'football player'
BY Ross Jones • February 22, 2014
INDIANAPOLIS -- Defensive end Michael Sam received tons of support since he came out as an openly gay football player earlier this month. Now, he's hoping that people will see him as a tremendous athlete and a stifling defender.
"I just wish you guys will see me as Michael Sam the football player instead of Michael Sam the gay football player," the 6-foot-2, 255-pounder said at the NFL Scouting Combine on Saturday.
Sam, who wore a rainbow-colored '€˜Stand with Sam' pin on his lanyard, received a flurry of questions about his sexuality and handled it with confidence. Sam understands the challenge of being in a locker room where inappropriate behavior is the norm.
"I've been in locker rooms where all kinds of slurs have been said," Sam said. "I don't think anyone means it. They might be naive and uneducated but as time goes on everyone will adapt."
Sam was also asked some football questions about which scheme he feels most comfortable in and if he feels he can be effective at the next level.
"I'm a pass-rusher," he said smiling. "If you put me in a situation to get the quarterback, I'm going to get the quarterback."
He also said that no NFL teams have asked about his sexual orientation during interviews. Teams are prohibited from doing so and it appears all of them are following the rules.
The reaction to Sam's press conference among the media was universally positive:
This is my 14th #NFL Combine, this is the first time I've seen reporters standing on chairs to view a press conference--Michael Sam presser.

— Adam Caplan (@caplannfl) February 22, 2014
My day is made. Michael Sam answered my question with: "Winning is hard, buddy." #Mizzou

— Eric Edholm (@Eric_Edholm) February 22, 2014
---
---