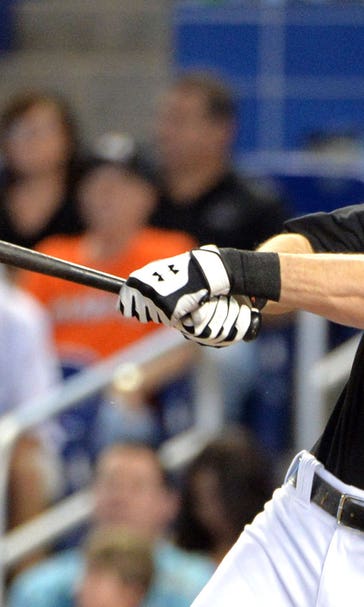 Miami Marlins at Texas Rangers series primer
June 10, 2014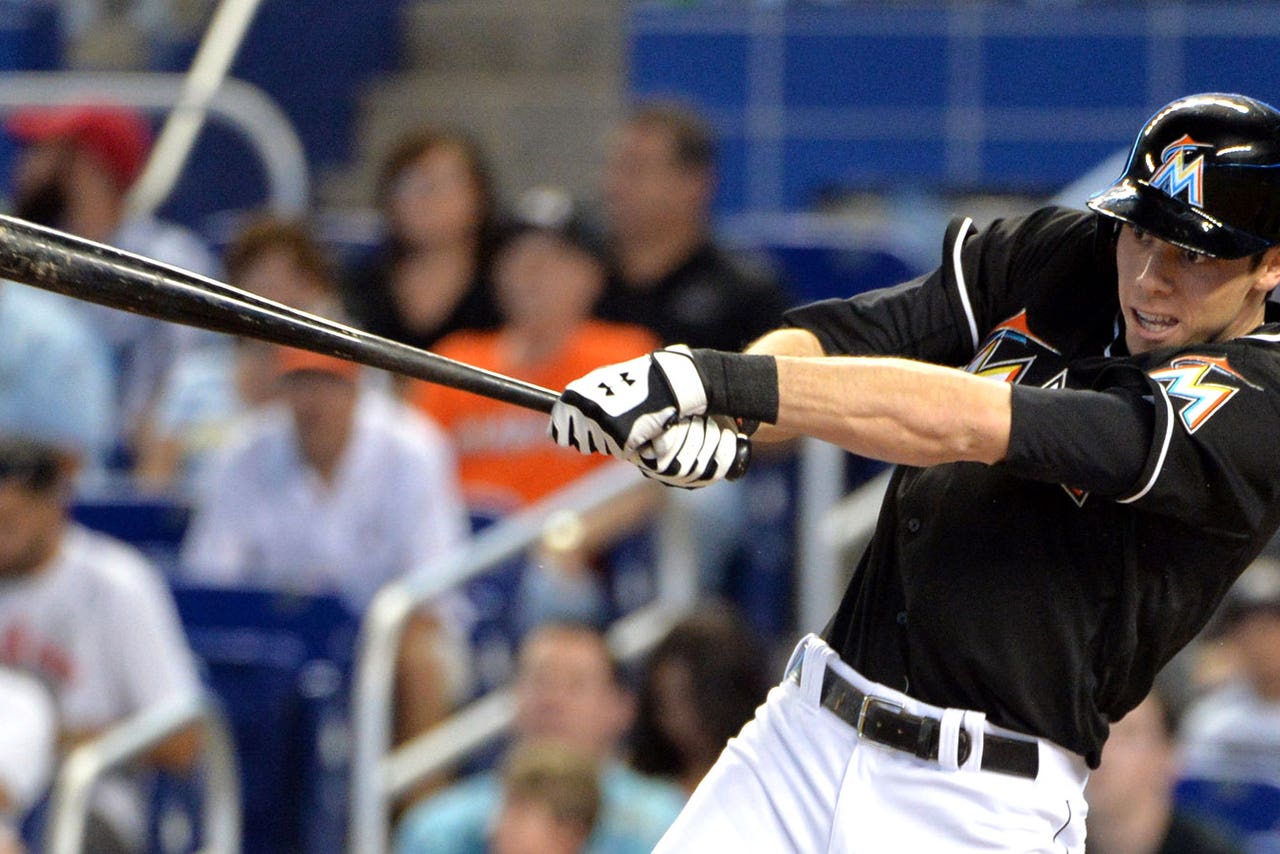 Unfamiliar foes will meet for a two-game midweek set in Arlington.
The Miami Marlins (33-30) and the Texas Rangers (31-33) have played each other in just six series over the past 12 years.
Miami closes out its seven-game trip after dropping two of three to the last-place Chicago Cubs. Despite this, the Marlins are a 1/2 game behind the Atlanta Braves and Washington Nationals for first in the National League East.
Texas, sans slugger Prince Fielder, sits 8 1/2 games back of the Oakland A's in the American League West. The Rangers are 3-7 over their last 10, including three losses in a row.
Right-hander Tom Koehler went just five innings in his last start, but earned the win as he surrendered three runs on back-to-back homers in the first. He struggled with his command, walking four batters. He is 2-3 with a 4.09 ERA on the road this season.
Opposing him will be righty Colby Lewis, who gave up five runs in five frames during his last start. He has posted a 1-2 record and 6.85 ERA in his last four outings.
Ace Yu Darvish will pitch the second game and has won three decisions in a row. In his last start, he matched a season high by allowing four runs on a season-high nine hits over seven frames. He has 91 strikeouts in 76 1/3 innings.
Righty Nathan Eovaldi will get the start if his wife doesn't go into labor with their first child. On Friday against the Cubs, he was perfect through 4 2/3 innings until Nate Schierholtz's single. He would get the no-decision after giving up three runs on six hits in 7 2/3 frames.
Here's a look at the upcoming Marlins-Rangers series ...
SCHEDULE AND PROBABLE PITCHERS
WHO'S HOT
LF Christian Yelich (Marlins): May (.217) and the first six games of June (.160), didn't treat Yelich too kindly. But Yelich finished with consecutive multi-hit games, two runs, a homer, an RBI, a walk and a strikeout during the weekend series in Chicago.
3B Adrian Beltre (Rangers): Over the last 10 games, Beltre's average has jumped from .302 to .316 by going 16-for-38 (.421) with eight runs, three homers and nine RBI. He has three consecutive multi-hit contests.
WHO'S NOT
RF Giancarlo Stanton (Marlins): Stanton went 1-for-13 with a double, two runs, a hit by pitch, no walks and seven strikeouts during the three-game series with the Cubs. Though he still leads the NL in the statistic, Stanton has just two RBI in eight games in June.
LF Shin-Soo Choo (Rangers): Choo has only two hits in his last 31 at-bats (.065) with two runs, no homers and one RBI, dropping his average 30 points. Leonys Martin replaced him during Monday's 17-7 loss to the Cleveland Indians.
STORYLINES
548: Strikeouts by Marlins batters, second highest in the majors
.000: Average for the two Marlins hitters (Garrett Jones and Jeff Mathis) that have faced righty Yu Darvish in five total at-bats
43: Homers for the Rangers this season, which ranks 28th of 30 clubs
2011: The last time the Marlins and Rangers played each other. During a July 1-3, 2011 weekend series in Texas, the Marlins took two of three. All-time, Miami is 6-9.
QUOTE BOARD
"Quick outs. I've really seen his changeup's back. His changeup last year wasn't there as consistently. He's thrown some great changeups. It seems like he's got another level." -- Manager Mike Redmond on Henderson Alvarez's recent dominant stretch
"At first I felt bad, I was mad, a lot of emotions. Just wanted him to be OK. He was on my mind. I had an at-bat the next inning. I took a couple of pitches and kind of had to lock myself in again and focus on the task at hand." -- Garrett Jones on regaining his composure after his high throw injured righty Henderson Alvarez
"We played terrible, not on our game these whole three games. In fact, we should have had all three of them. We just weren't on our game, very flat. Uncharacteristic. ... To get swept here would have been a little bad for that day off. We didn't win the series, but it was good to get out of here with that one." -- Giancarlo Stanton on the club avoiding the sweep
LOOKING AHEAD
June 13-15 -- Pirates at Marlins
You can follow Christina De Nicola on Twitter @CDeNicola13 or email her at cdenicola13@gmail.com.
---