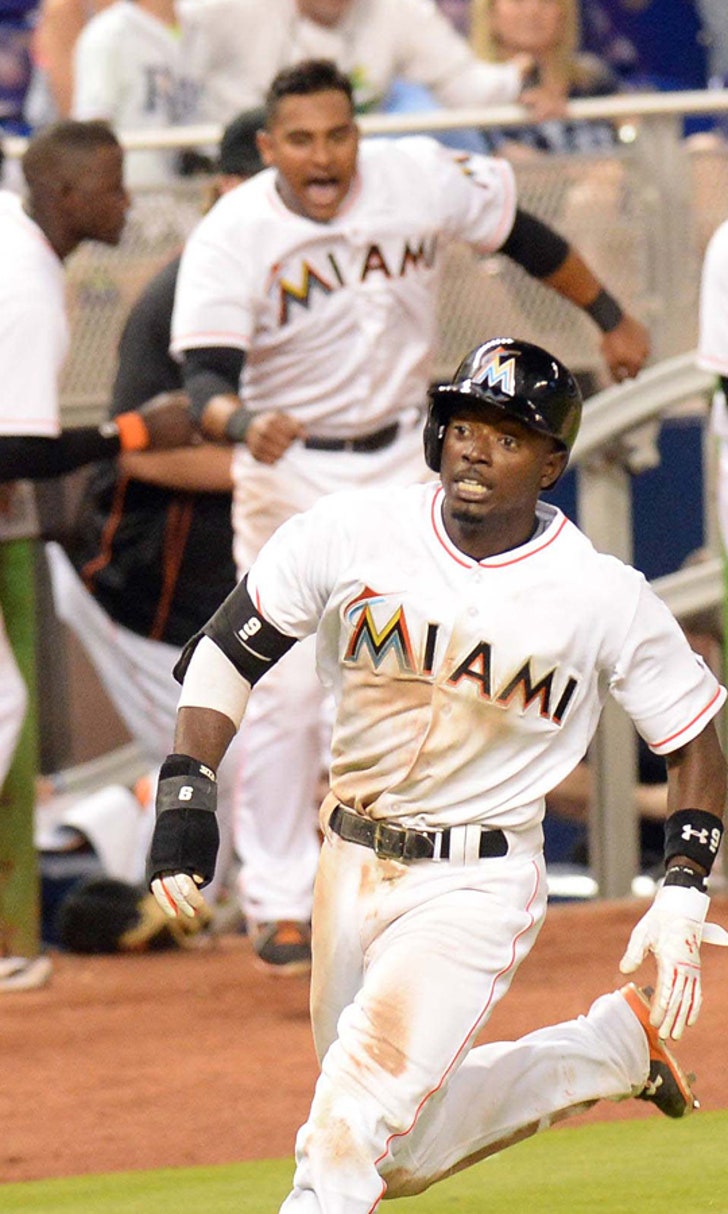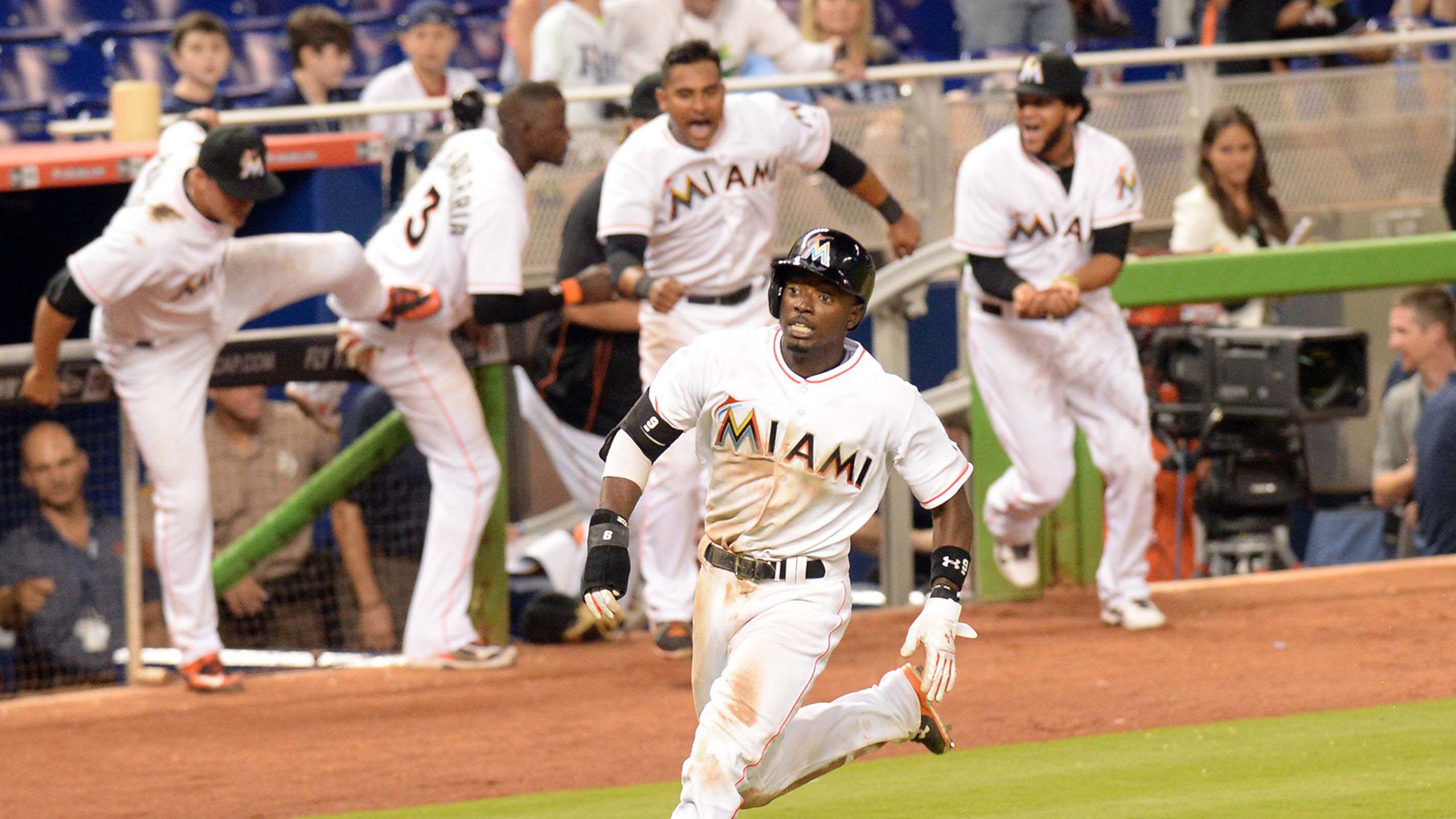 Miami Marlins at San Francisco Giants series primer
BY foxsports • May 7, 2015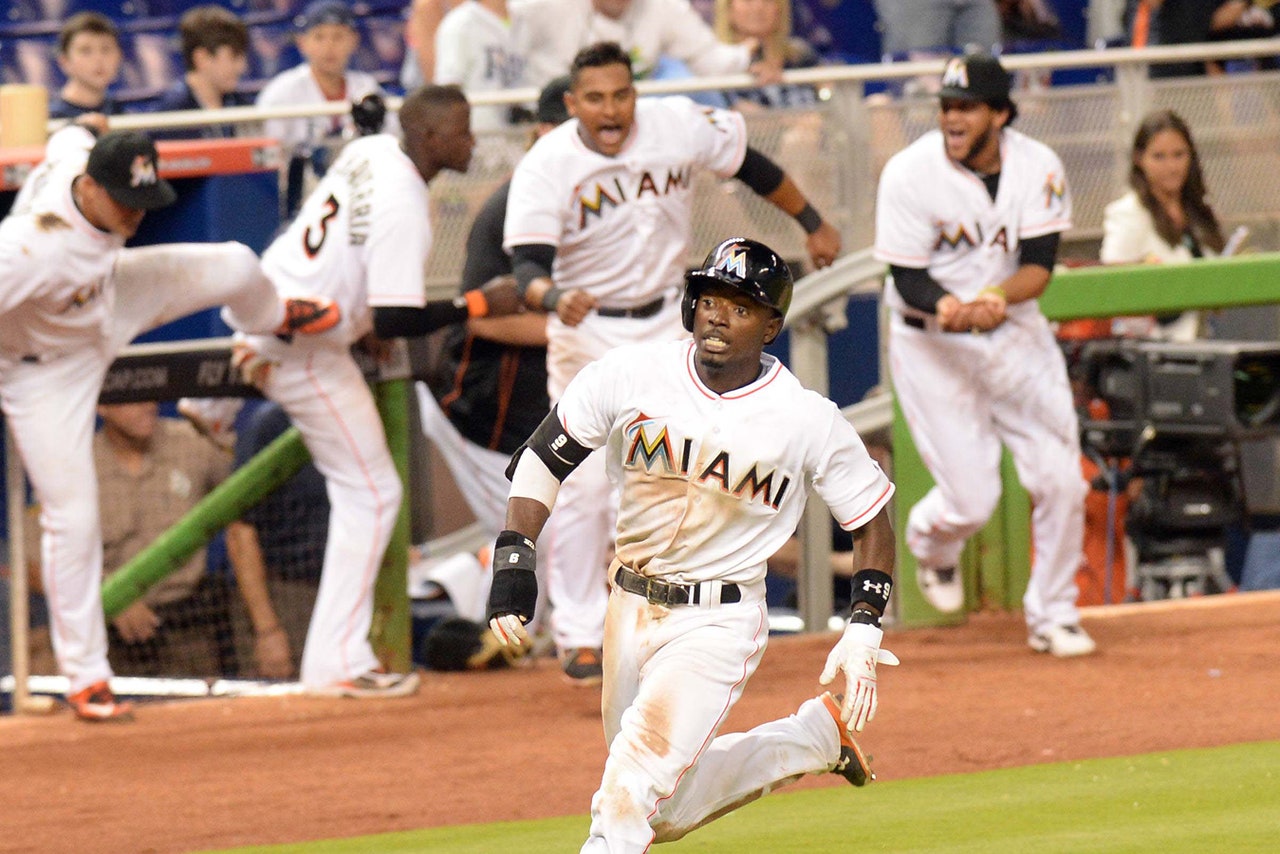 The Miami Marlins (13-15) look to bounce back after dropping two of three to the Washington Nationals as they continue a 10-game trip this weekend in San Francisco. 
After four consecutive series victories, the Marlins visit the defending World Series champion Giants for four games. San Francisco (14-14) saw its five-game win streak end in a loss to the San Diego Padres on Wednesday.
A pair of veteran right-handers -- Dan Haren and Tim Hudson --€" open the series on Thursday. Haren, who tossed six scoreless innings against the Philadelphia Phillies for the victory, has allowed two or fewer runs in four of his five starts this year. Hudson collected his first win of the season after giving up three runs over eight frames against the Los Angeles Dodgers. 
Righty Jarred Cosart labored in his last outing, going a season-low five innings in a no-decision to the Phillies. He got chased in the sixth with a final line of three runs on five hits with a hit batter, a walk and six strikeouts. Lincecum cruised against the Los Angeles Angels, pitching eight shutout, three-hit frames.   
World Series Most Valuable Player Madison Bumgarner took a no-hitter into the seventh last time out. In his first three starts, he posted a 5.29 ERA. Over his last three? A 1.25 ERA. Righty David Phelps' impressive stretch since joining the rotation continued in Washington, where he went 6 1/3 two-run innings. He is 1-0 with a 1.88 ERA in four starts.
To close out the series, right-hander Mat Latos seeks his second straight win after a rough start to the season. He gained both velocity and break on his pitches over 6 1/3 innings of one-run, two-hit ball against the Nationals. Righty Ryan Vogelsong tossed seven scoreless frames against the Padres, rebounding from a tough outing when the Dodgers recorded four homers.
Last season, the Giants won the series, 4-3, but the teams split four games by the bay.
Here's a look at the upcoming Marlins-Giants four-game series:
SCHEDULE AND PROBABLE PITCHERS
WHO'S HOT
2B Dee Gordon (Marlins): After opening the Nationals series with just two hits in nine at-bats, Gordon collected three hits with a run on Wednesday. He has three-hit games in three of five contests this month. 
2B Joe Panik (Giants): On the current homestand, Panik is 6 for 18 (.333) with four runs, two homers, three RBI, three walks and a stolen base. He is riding a four-game hitting streak. After starting the season 6 for 34 (.176), Panik is batting .356 (21 for 59) since.
WHO'S NOT
CF Marcell Ozuna (Marlins): Ozuna went 1 for 12 with an RBI, a walk and five strikeouts over three games in Washington. He fanned with two men on base as the go-ahead run in the ninth inning of Wednesday's loss for the final out. Ozuna has yet to hit a homer this season after blasting 23 in 2014.
OF Gregor Blanco (Giants): Blanco, who was retired during a pinch-hit appearance on Wednesday, is hitless in his last four games. During this stretch, he is 0 for 11 and 2 for his last 19. Blanco last knocked a homer on Sept. 22, 2014, off Haren. 
STORYLINES
1958: Last time the Giants scored six runs or fewer in 27 straight games, according to STATS, LLC. San Francisco has done so in all 28 games this season. 
1: Season in Miami for Giants third baseman Casey McGehee, who won NL Comeback Player of the Year in 2014. Marlins first baseman Michael Morse spent 2014 with the Giants, driving in the decisive run in Game 7 of the World Series.
4.28: ERA for the Marlins bullpen, 11th in the NL
.722: Winning percentage for the Marlins at AT&T Park since 2010, the best for any visiting team during that span. Miami holds a 13-5 record.
QUOTE BOARD
"I'm pretty pleased with the way we're playing, except for the fact that we had two leads in the first game of the series and couldn't get outs. (Tuesday) was a great game, and we had our chances (Wednesday)." -- Manager Mike Redmond, to reporters in Washington, on the Nationals series
"I made three mistakes against him, and he hit the ball three times for homers." -- Right-hander Tom Koehler, to reporters in Washington, on Bryce Harper's day against him
LOOKING AHEAD
The Marlins close out a 10-game trip in Los Angeles against the Dodgers. Gordon returns to Southern California, where he played from 2011-14.
You can follow Christina De Nicola on Twitter @CDeNicola13 or email her at cdenicola13@gmail.com.
---