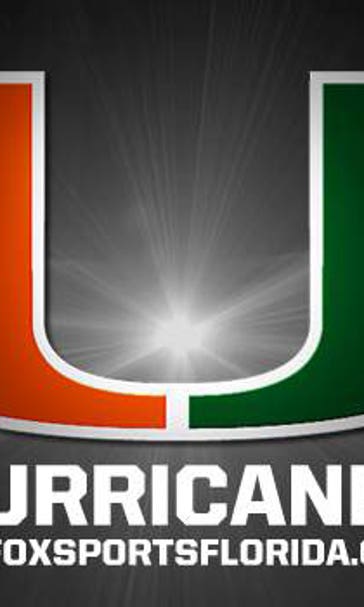 Miami Hurricanes unveil uniform for primetime season opener
August 31, 2014

In anticipation of Monday's season opener in Louisville, the University of Miami slowly unveiled the football team's new duds over Twitter Sunday night.
First, Miami revealed green pants -- ones senior wideout Phillip Dorsett can run a 4.2-second 40-yard dash in. Then came the green helmet with the Hurricane logo emblazoned behind the split U logo.
The uniform was finally presented in its entirety with an image of All-ACC running back Duke Johnson sporting a white "Storm Trooper" jersey with orange trim on the numbers and green at the shoulders.
It is one of four interchangeable uniform colors the Hurricanes first announced in April. At home, UM will dress in orange ("Juice").
Louisville will be wearing all black for just the fourth time in program history. The Cardinals last advertised a black out in 2008 against West Virginia.
You can follow Christina De Nicola on Twitter @CDeNicola13 or email her at cdenicola13@gmail.com.
---