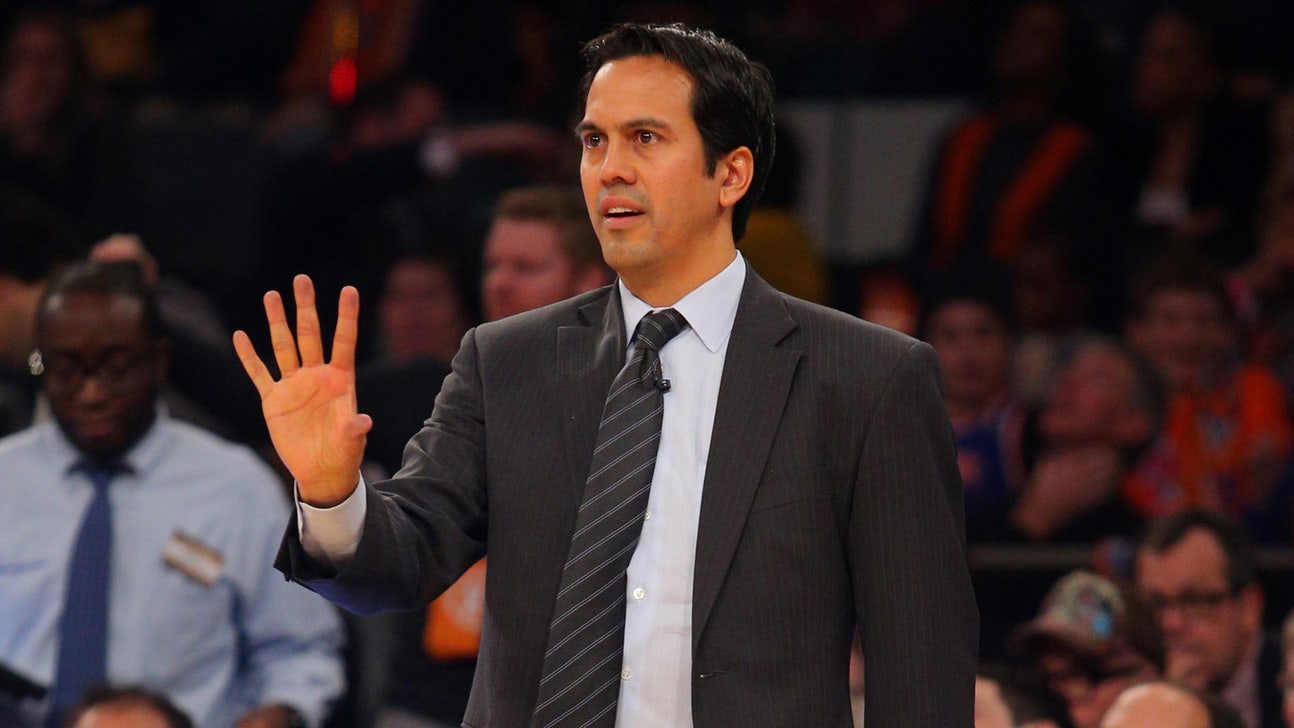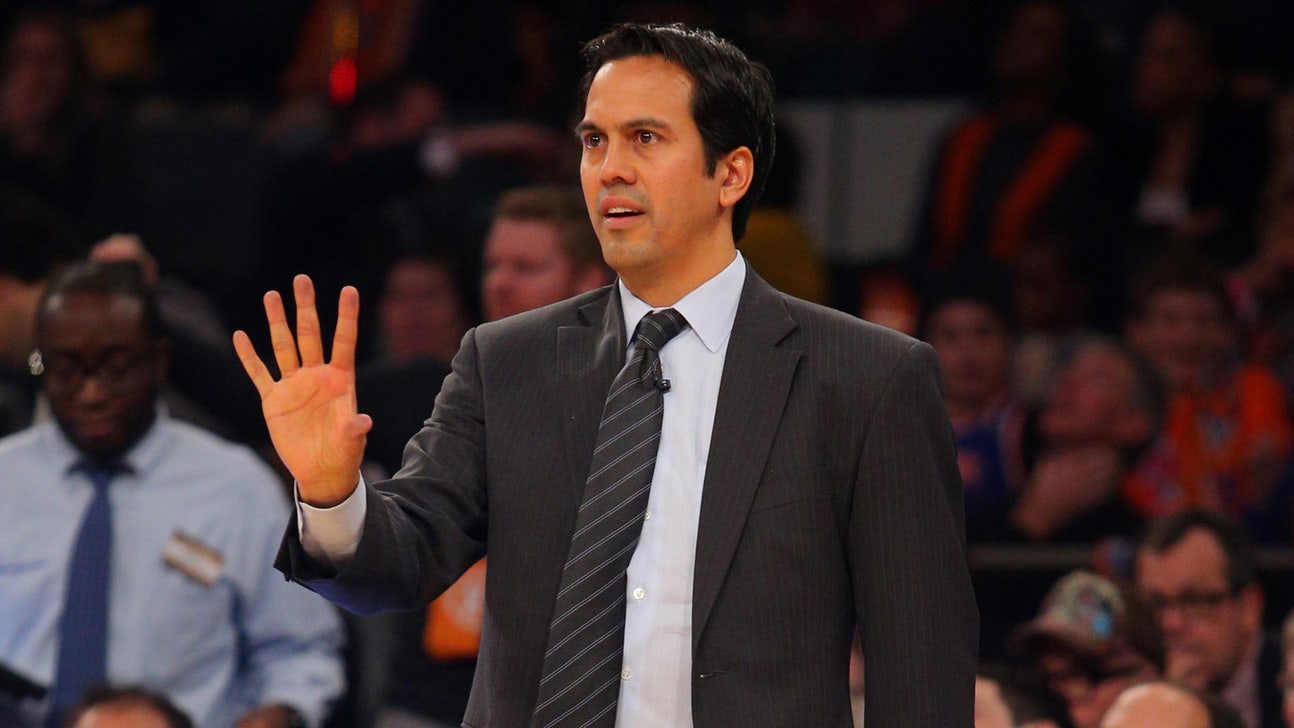 Miami coach: Heat motivated by Mavericks because they're good, not because of 2011 Finals
Updated
Mar. 4, 2020 7:29 p.m. ET

Tuesday night's 117-106 loss to the Miami Heat dropped the Dallas Mavericks to 0-6 against Heat since defeating them in the 2011 NBA Finals.
Miami coach Erik Spoelstra tried to downplay the impact of a best-of-seven series from almost three years ago.
"You got to get over it," Spoelstra said. "We've moved on from that. It was an incredible series. They played exceptional basketball and they deserved to win. I think tonight, to be honest, was more about us trying to build some road toughness and build on what we were trying to do before the break."
Miami led 60-54 at halftime before Dallas battled back for an 85-84 lead at the end of three quarters. LeBron James tied the score with a triple about midway through the fourth and the Heat never looked back.
So why have the Heat been so dominant against the Mavs since the 2011 Finals?
"The team is different," Spoelstra said. "When you have somebody like (Dirk) Nowitzki who is such a great player it does capture your attention. So many of those situations are with him involved. It's dizzying trying to keep track and defend and do it within the parameters of what you do. All of that competitive nature, that's what it is. It's from the respect of eyeball to eyeball against competitors and knowing that you've played against a top team."
Follow Jon Machota on Twitter: @jonmachota
---