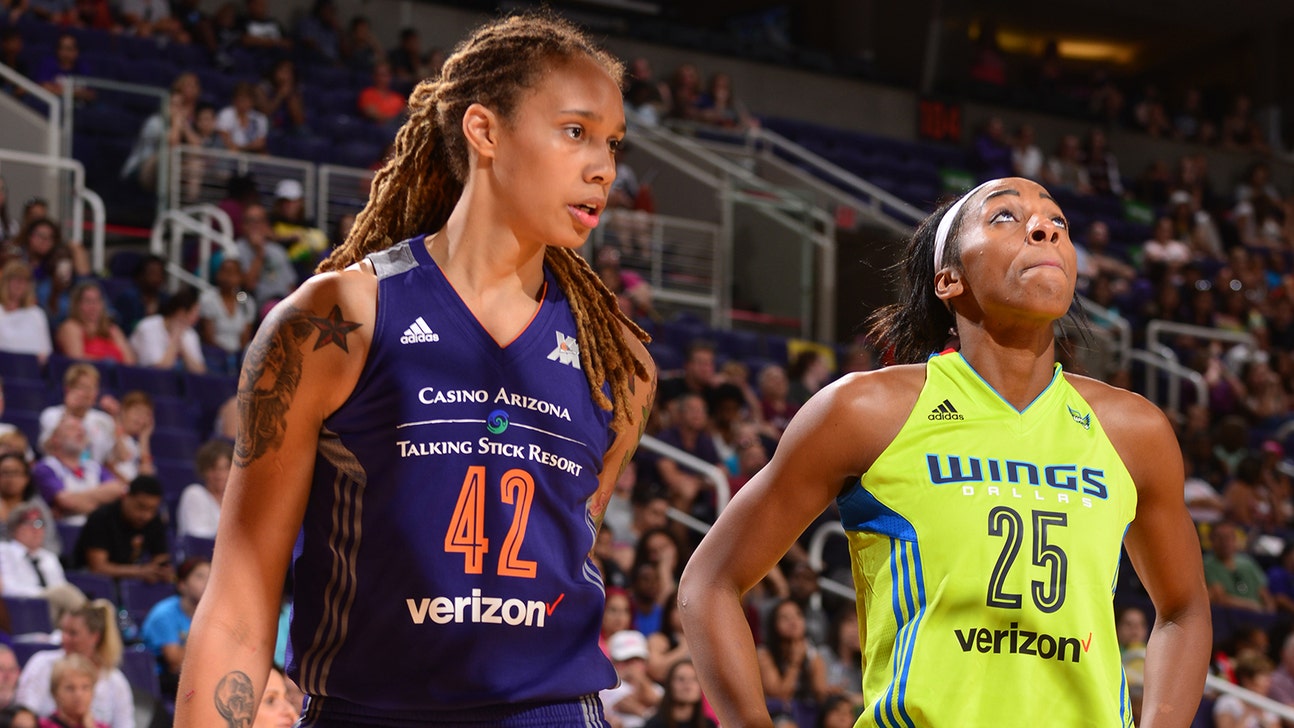 Mercury cannot hold off Diggins, fall to Wings in 3OT
Published
Jun. 19, 2016 1:27 a.m. ET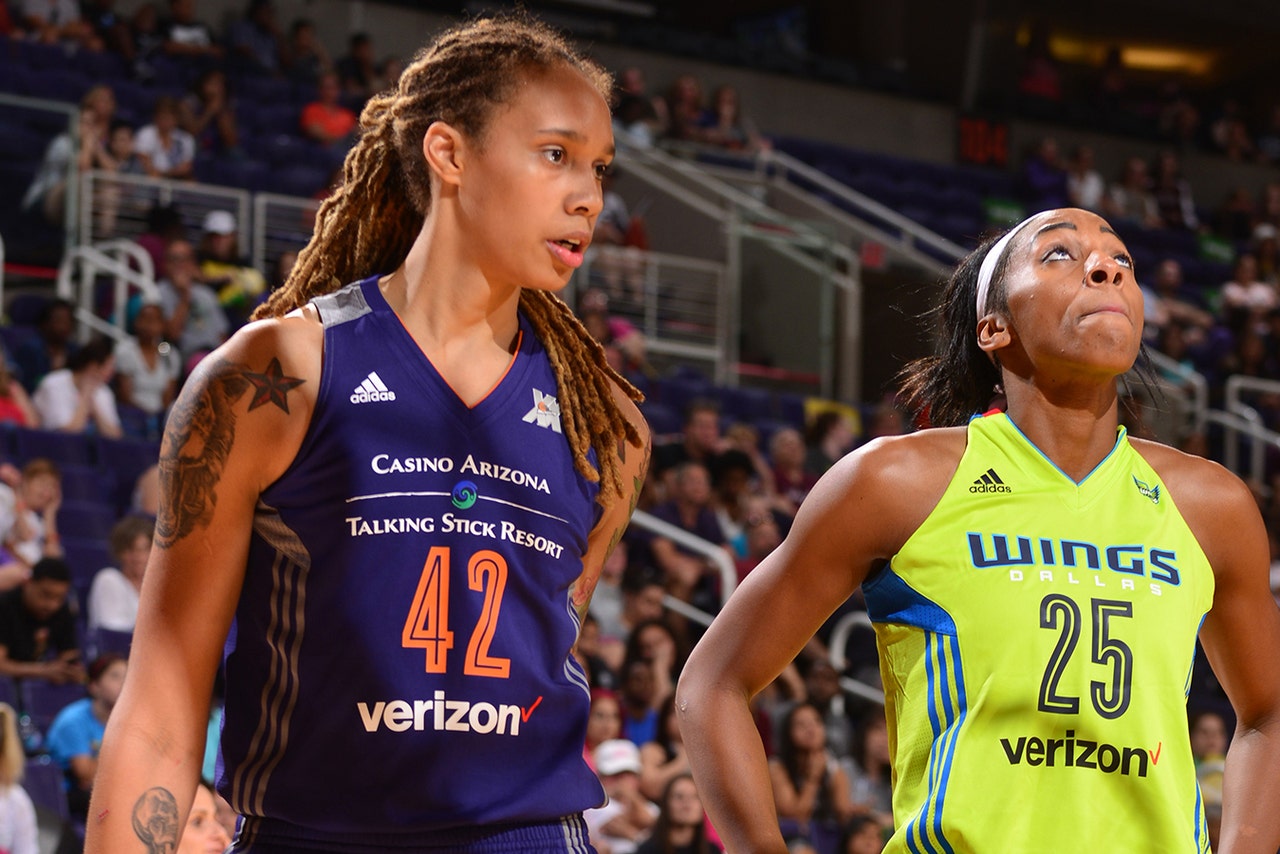 PHOENIX -- Odyssey Sims scored 10 of her 18 points in the third overtime, helping the Dallas Wings beat the Phoenix Mercury 117-111 Saturday night in the first game between Brittney Griner and Glory Johnson since their acrimonious divorce.
Skylar Diggins scored 19 points of her 27 points after halftime to lead Dallas back from a 17-point deficit.
DeWanna Bonner had 38 points and Penny Taylor added 21 for the Mercury, who were short-handed in the third overtime after four players fouled out.
Griner and Johnson were not much of a factor until late, when Johnson scored on a putback over Griner to tie the game with 10 seconds left in regulation. The two also got tangled in the third quarter, when Griner was called for a foul and Johnson was hit with a technical foul for pulling her down.
Griner finished with 11 points and nine rebounds before fouling out in the third overtime. Johnson had 15 points.
Candice Dupree, Diana Taurasi and Noelle Quinn also fouled out for Phoenix, which was whistled for 42 fouls. The teams combined to shoot a WNBA record 86 free throws with Dallas making 41 of its 51 attempts from the line.
Dupree tied the game on a jumper with 6.1 seconds left in the first overtime and Sims tied it in the second overtime at 103 on a layup with 27 seconds left.
The relationship between Griner and Johnson turned ugly after they were arrested on domestic violence charges for a fight in their Phoenix-area home in April 2015. They married three weeks later, but Griner filed for an annulment in June, a day after Johnson announced she was pregnant via in-vitro fertilization.
The WNBA suspended both players seven games for the domestic violence; Griner sat out at the start of the 2015 season, Johnson this year after missing last season while pregnant.
Johnson, who gave birth to twins in October, has averaged 9.3 points and 6.0 rebounds in four games since returning. Griner, the two-time defending WNBA defensive player of the year, has averaged 12.6 points and 6.3 rebounds for the Mercury, who have struggled to find a rhythm so far this season.
The two players seemed to sneak glances at each other during warm-ups, but didn't play against each other until late in the second quarter due to substitution patterns.
Johnson came off the bench to a few boos late in the first quarter as Griner left and returned at 3:46 left in the second with Griner remaining in the game. Neither came into contact with each other nor were much of a factor in the first half. Griner had trhee points and four rebounds, Johnson scored five points and the Mercury led 48-46 behind Bonner's 24 points.
They had plenty of contact when Johnson returned in the third quarter, when Griner tried to block her shot and their arms locked at the elbows. Johnson came away holding her head and the officials reviewed the play, hitting her with a technical foul for pulling down Griner.
Griner went to the bench after picking up her fourth foul, but returned in the fourth quarter as Dallas erased Phoenix's 17-point lead.
The one-time couple closed the night by high-fiving without looking at each other as the teams shook hands.
---