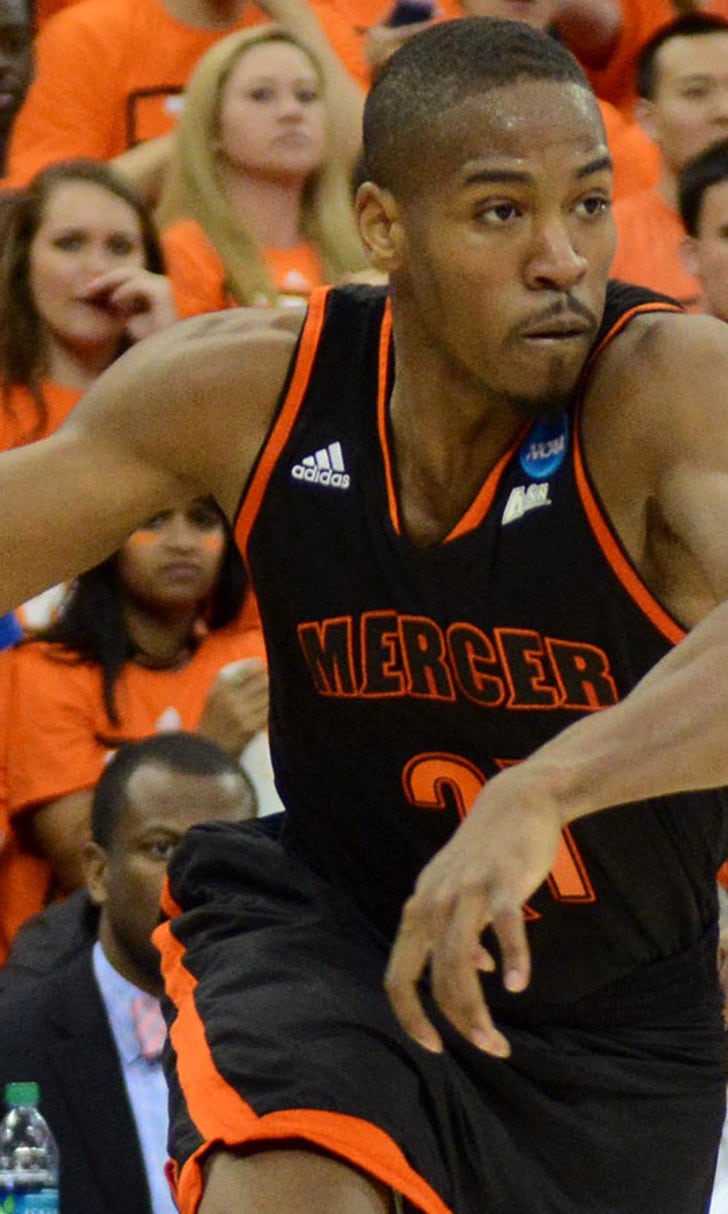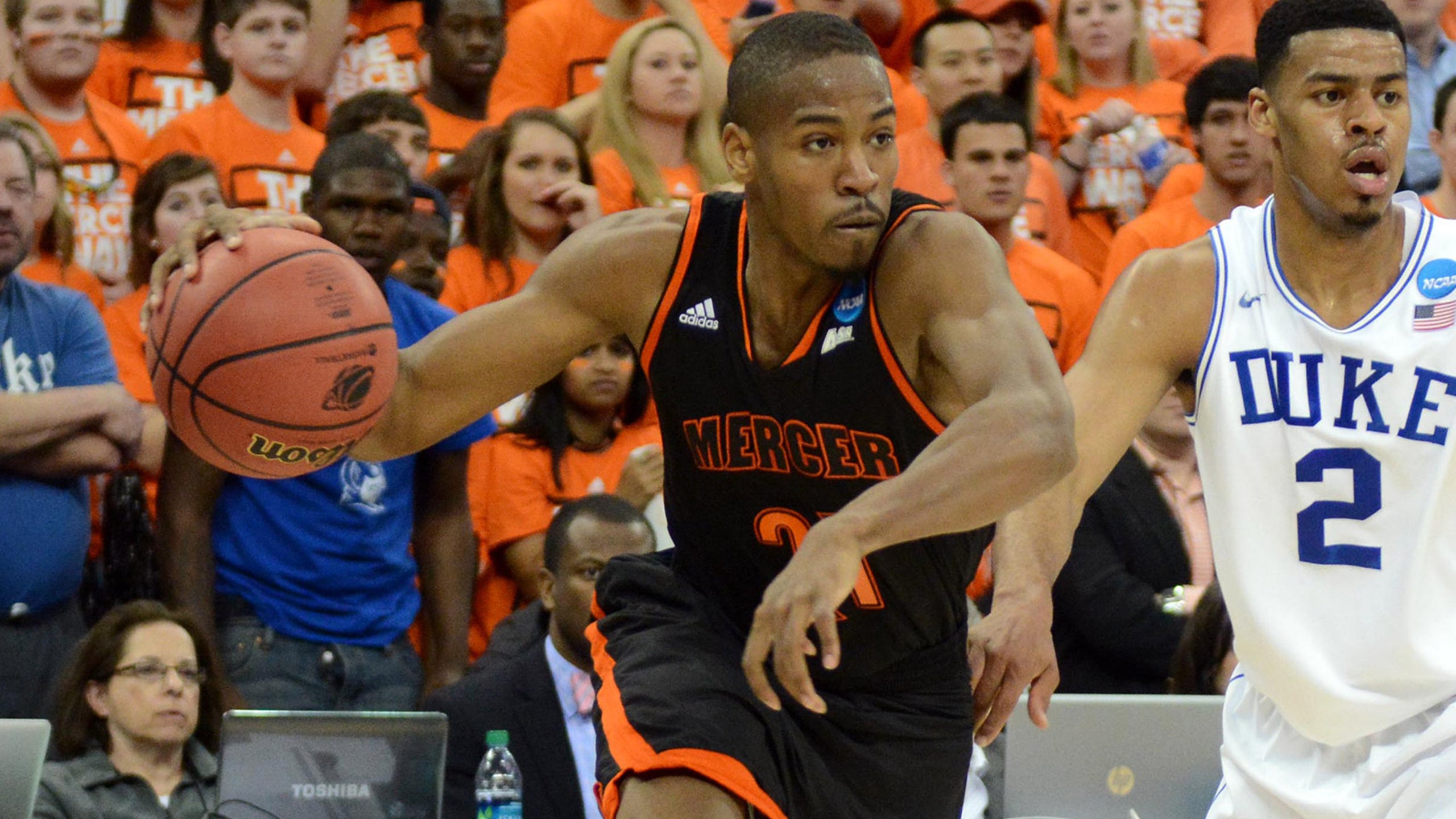 Mercer not buying Cinderella label, and neither is Tennessee
BY foxsports • March 22, 2014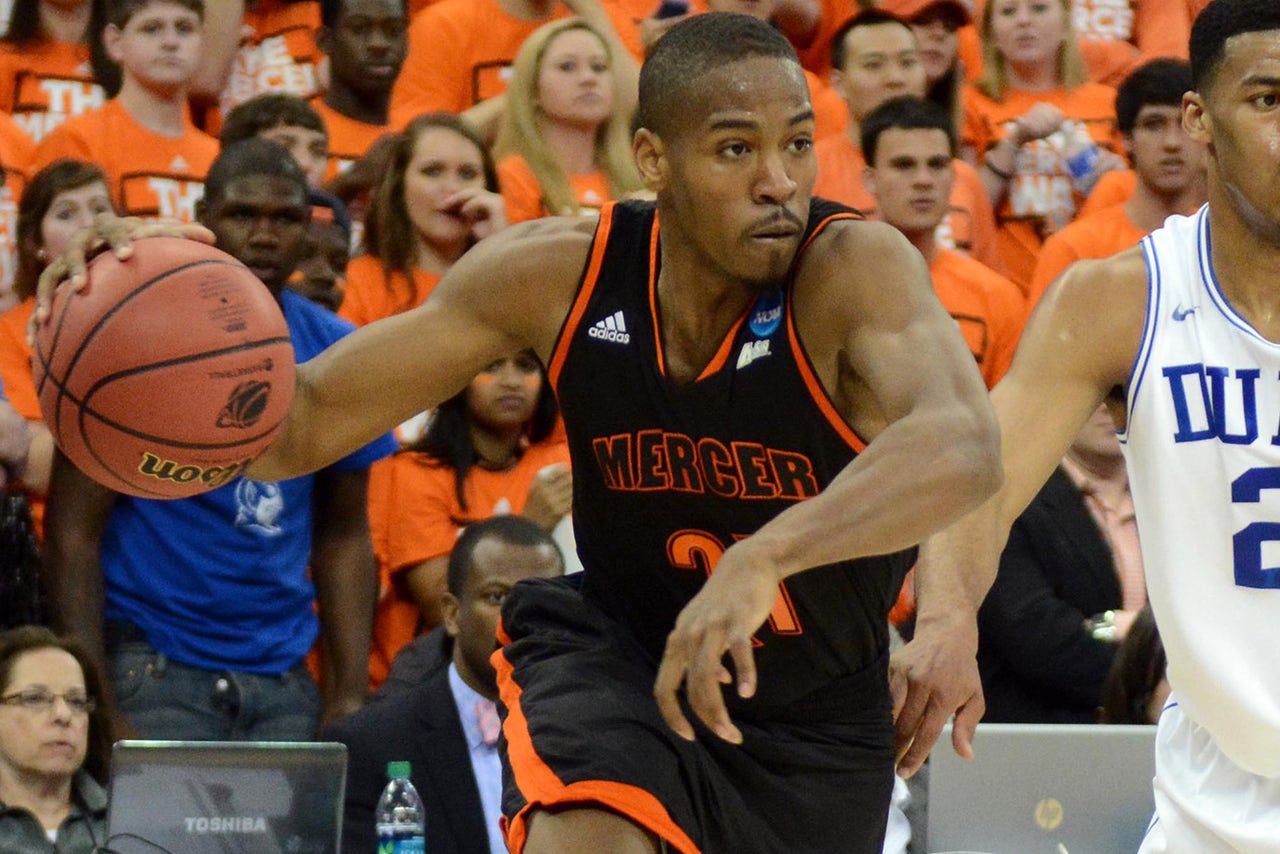 RALEIGH, N.C. -- When Mercer knocked off Duke, everyone immediately claimed the 14th-seeded Bears as the new Cinderella of the NCAA tournament.
But Mercer doesn't see itself that way -- even as it tries to become just the third No. 14 to advance to the Sweet 16 (joining Cleveland State in 1986 and Chattanooga in 1997).
"Every time there's an upset in March, people tend to call it a Cinderella story," said senior forward Jakob Gollon. "But we know how good we are and in the past couple years, we've beaten a lot of high-major teams. So we elect to win a lot of these games. In our own eyes, we're not (a Cinderella), but we're not going to be upset if that's what the media wants to call it."
Being a double-digit seed from a school many couldn't find on a map -- if you weren't aware, Mercer is located in Macon, Ga. -- the Bears are suddenly the talk of the tourney. But immediately after beating third-seeded Duke, they didn't forget who they are.
"First, we went to Chick-fil-A to get a milkshake," sophomore guard Ike Nwamu said.
"One person behind the counter knew who we were or knew what happened and he took a picture of us. But everybody else was like, 'Did you guys just play?' 'Yeah, we beat Duke.' 'YES! We hate Duke.' I don't understand that," senior Anthony White Jr. said.
"We had a couple people be like, 'Are you guys actually the team?' because they were a little confused -- one, because the game had just finished an hour before that and two because they were like 'Why are you at Chick-fil-A?'" Gollon said.
And then when they were walking out, they had an amusing -- if somewhat awkward -- run-in.
"When we were working out, a girl with a Duke shirt walked in, she said, 'Ah, this is awkward. Good game,'" White said with a grin.
Most of them had seen all the battery life drain out of their phones as hundreds of text, Twitter and Instagram alerts buzzed steadily throughout the next 12 hours.
They stayed up late, partly due to adrenaline and partly to wanting to clear out those alerts -- a symbolic way of moving past the Duke win and on to Sunday's matchup with No. 11 seed Tennessee.
"We were starting to wind down, then -- text message, notifications from Instagram, Twitter. We were like, 'Oh, okay, here we go again'," White, Jr. said. "It's a great feeling, but then again, it's like, 'Shoot. I didn't know we had that many friends.'"
It's been a bit of a blur, but White, Jr. said some of highlights of the congratulatory tweets included soccer star Jozy Altidore and retired Atlanta Brave Chipper Jones.
As hard as America tends to fall in love with Cinderella, Tennessee knows better than to call Mercer that. This will be a rematch of last year's First Round NIT game, when the Bears went up to Knoxville and ended the Volunteers' season.
Tennessee has come a long way from that team, and even the team it was throughout so much of this year. The Volunteers have won six of their last seven games since a bad loss at Texas A&M on February 22. And they've done it with a renewed commitment to defense.
"I think we're much more mature, much more confident in our abilities," senior Jeronne Maymon said. "I think we have a tougher mindset."
Fellow Tennessee big man Jarnell Stokes has been a big part of that, and he's been on quite the tear, averaging 22 points and 13.5 rebounds in the NCAA Tournament so far in two games.
He's always been able to score, though. For him, like his team as a whole, the improvement has been solely due to the commitment to defense.
"Personally, my ball screen defense is much better. Teams used to run ball screen defense with me the entire game," Stokes said. "They didn't even run plays -- it was basically let's put Jarnell in ball screen defense. That's what I came back to college for - to get better at things like that."
Mercer being the smart team that they are -- well, the strategy here seems like a given.
"Yeah, they ran ball screens," Stokes said with a grin, shaking his head. "At me."
Mercer averaged 1.23 points per possession and shot nearly 56 percent from two-point range (and nearly 39 percent from three), even as the Volunteers controlled the glass.
The Bears' offense runs as smoothly as it does because it's a senior-dominated team that knows each other well, led by a fantastic point guard in Langston Hall who already set an Atlantic Sun career record for assists.
They share the ball, are unselfish and extremely disciplined.
But the Bears understand that they're at an athletic disadvantage, too.
"I think Stokes had like 12 offensive rebounds himself, which is, I mean, that's amazing," White, Jr. said. (It was exactly 12.) "He's a great rebounder. The excitement around the whole arena was another thing and that was just the NIT, so I can just imagine what it's going to be like tomorrow.
"It's a whole new year, whole different circumstances. Both teams are somewhat the same but at the end of the day, we're both here to do the same thing and that's to win. So last year doesn't matter. The game doesn't matter at all. We can't think about last year because it doesn't matter this year."
The Tennessee players echoed that sentiment, saying revenge isn't on their minds at all. Because revenge doesn't really matter at this point, anyway.
Just one thing does -- getting to the next round, or going home.
"We're just looking forward to winning this game just to advance," the Vols' Jordan McCrae said. "This would be a huge win for Tennessee as a program and a basketball team, and that's what we're trying to do."
---