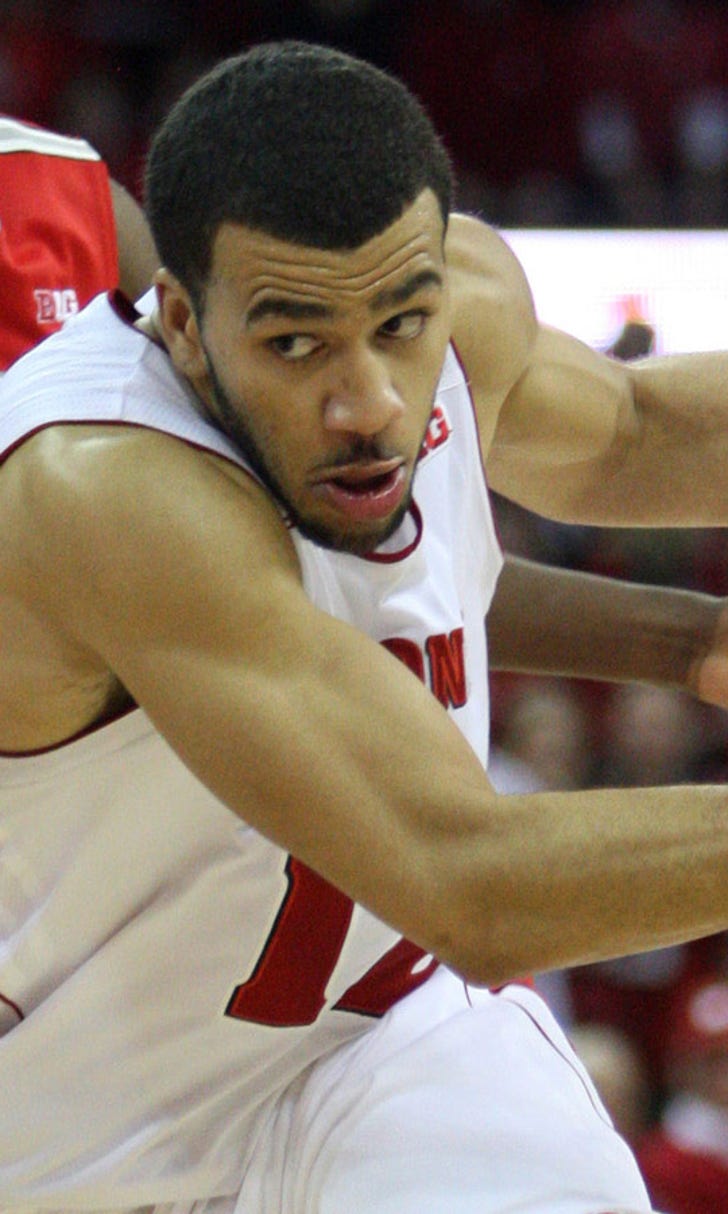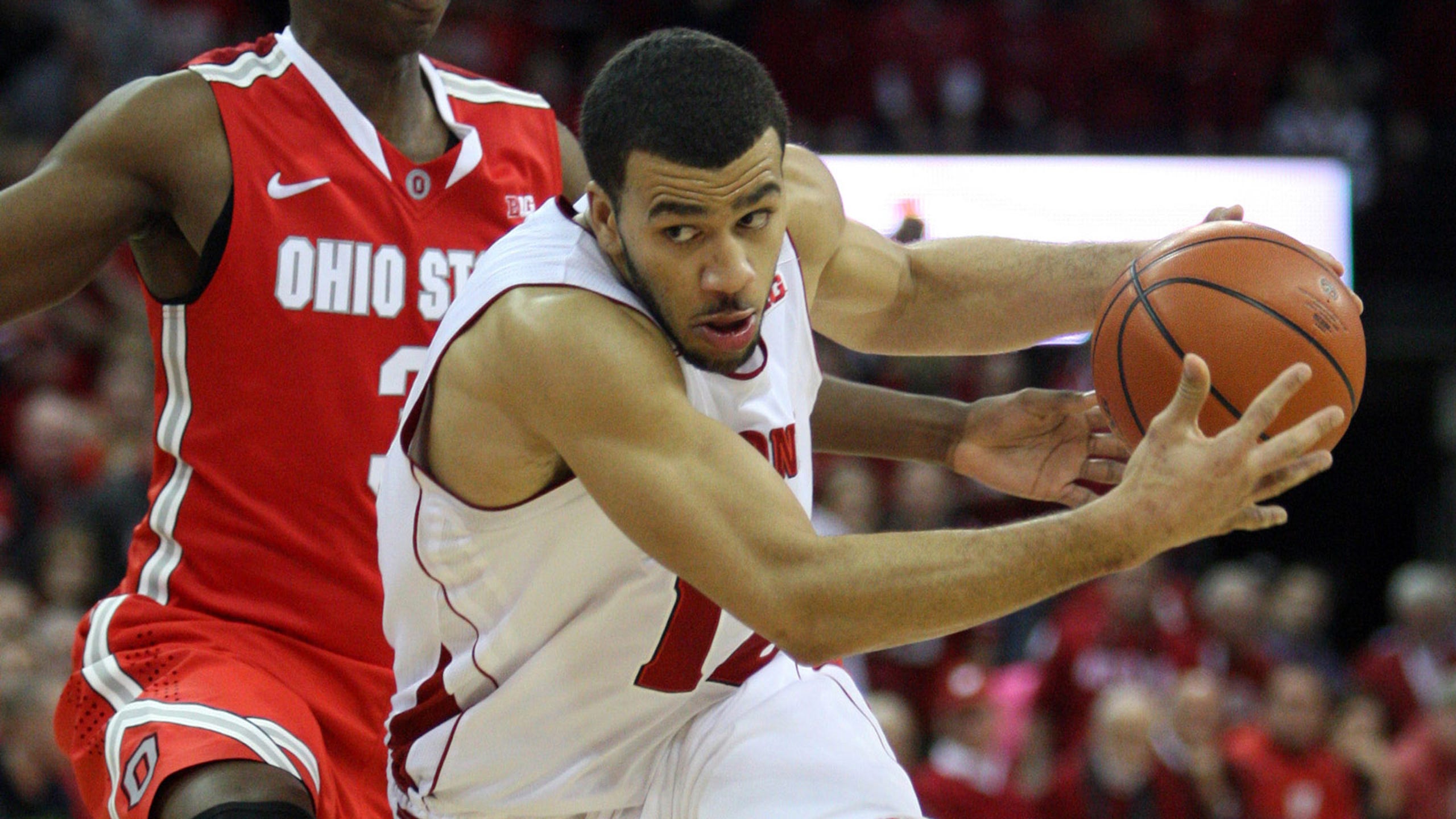 Mental game key to Jackson having fun, Badgers winning again
BY foxsports • February 3, 2014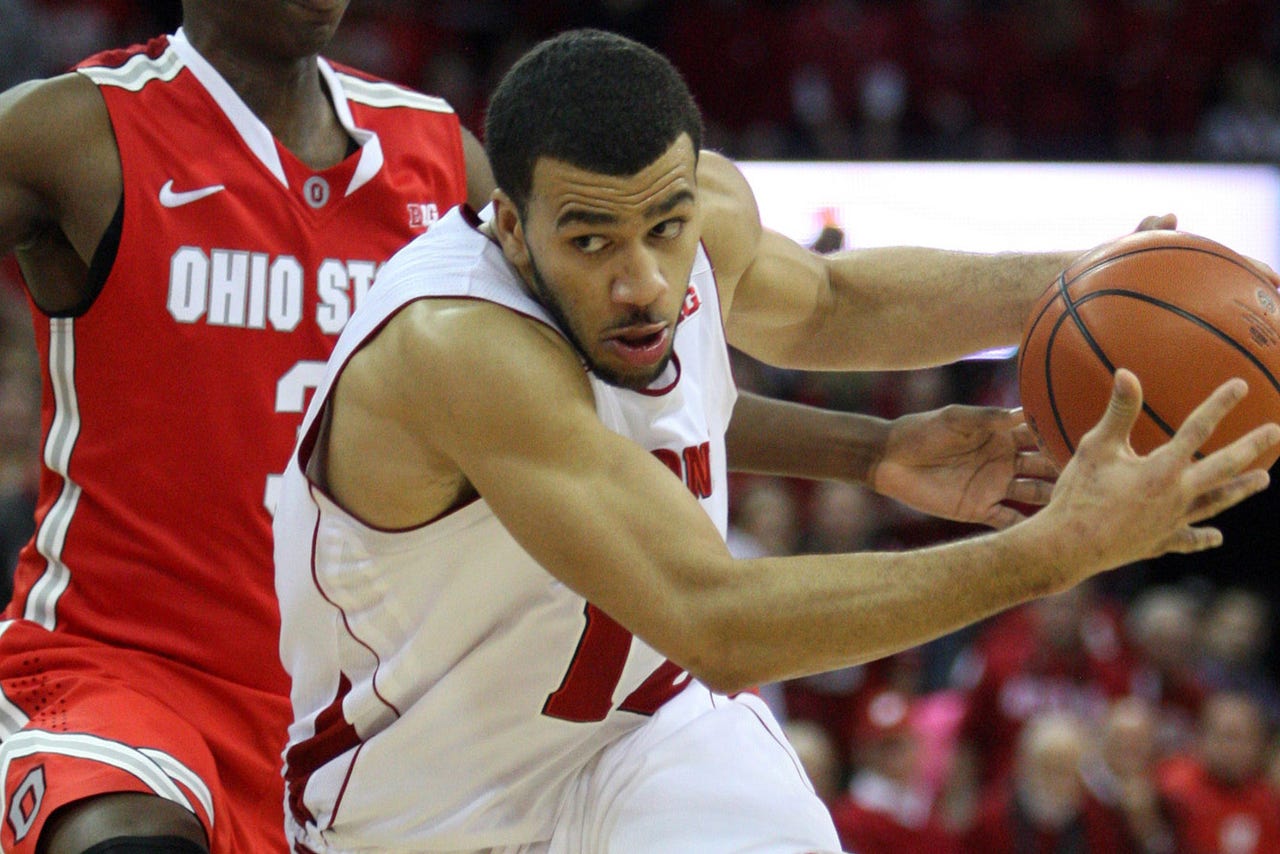 MADISON, Wis. -- For a brief moment in Twitter time, back when Wisconsin's basketball team was undefeated and routinely rolling opponents, the hashtag #WinningIsFun made the social media rounds among Badgers players and fans alike.
And if winning is fun, that can only mean losing is not.
Just ask Badgers point guard Traevon Jackson, who has been the subject of particular vitriol from fans for his erratic play while Wisconsin has lost five of six Big Ten games following the best start in program history.
"It's definitely a mental thing," Jackson said after Sunday's practice. "You've got to go out there and play with no fear. Me personally, just got to go have some fun. I'm not really having (any) fun right now, so I've got to go have some fun and play better."
Jackson's next opportunity to snap a prolonged funk will come when Wisconsin (17-5, 4-5 Big Ten) travels to play last-place Illinois (13-9, 2-7) at 8 p.m. on Tuesday. And Jackson, perhaps more than most on the team, could use a breakout performance to quell the growing debate over his play from outsiders. In recent days, message board posters have been clamoring for Jackson to be benched.
The criticism has centered on Jackson's decision making and shot selection. During nine Big Ten games, his consistency has especially waned. He recorded a career-high seven turnovers against Iowa on Jan. 5. He has shot at least 50 percent only twice. And he has 23 assists and 24 turnovers during that span.
For his part, Jackson said he understood playing point guard at a major college basketball program was more likely to magnify his struggles.
"That just comes with the territory of the position," he said. "If you play point guard, you've got to be able to take the criticism when it comes."
Jackson, a junior from Westerville, Ohio, appeared to quiet his detractors when he scored a career-best 21 points on 9 of 11 shooting during a loss to Indiana on Jan. 14. But he has not shot 50 percent from the field in five games since. He is shooting just 12 for 45 (26.6 percent) from the field, including 4 of 12 on 3s (33.3 percent).
Badgers associate head coach Greg Gard said Jackson wasn't doing anything wrong mechanically with his shot. Rather, it was the types of shots he was taking.
"That's roster wide," Gard said. "If you take high-quality shots, the tendency is the percentages are going to play more in your favor. If you shoot off one foot fading away, take shots that are highly contested, where you're in a position shot clock-wise you don't have to take those shots and we can work for a better shot -- when you do that over the years, statistically we've always shot a higher percentage. So you can just watch on film the type of shots that we have taken at times. That's why you miss those shots that are tough shots to make, regardless of who you are."
Jackson is a tireless worker and often is the last player to leave the gym after practice because he is still hoisting shots and working on his game. All the time he has put into his shot has made his struggles even more frustrating.
"But I mean, that's not going to do anything to get it better," Jackson said. "There's no point in being frustrated. It's done with now, and now you've got to move on and get ready for that next game."
On the season, Jackson is averaging 10.8 points and ranks sixth in the Big Ten with 3.9 assists per game. But he also is hitting 39.2 percent of his field goal attempts (73 for 186). No other Wisconsin starter is shooting below 42.2 percent.
His most recent rough patch came on Saturday during a 59-58 loss at home against Ohio State. In that game, Jackson shot 2 of 9 from the field and missed 1 of 2 free throw attempts with 15 seconds remaining and his team trailing by two points.
Jackson also had the ball in his hands for the final sequence, which did not go Wisconsin's way. He brought the ball up court with 8.4 seconds remaining, attempted a step-back dribble on Ohio State's Aaron Craft but couldn't shake free. He found Sam Dekker standing a few feet away just left of the top of the key. Dekker could only heave a contested 3-point try that bounced off the back iron as time expired.
"Nigel (Hayes) was open underneath the hoop," Jackson said. "I've got to hit him. And then I've just got to make a better play, a better pass to Sam. Put him in a better position to score. Craft obviously had good defense. Just got to make a better play. Make my free throws before that."
Despite the shooting slump, teammates are confident in Jackson's abilities. He is one of the most strong-willed players on the team and is generally fearless in late-game situations. Last season as a sophomore, he buried three game-tying or game-winning shots during Big Ten play alone.
"It's just a confidence, mental thing," Badgers guard Josh Gasser said. "He's a really confident kid. I don't think we need to address that as much. I think just keeping things simple. Just making the easy play sometimes. Trusting yourself. Trusting your teammates. Trusting the play. And he is. Sometimes the ball doesn't fall.
"We want the ball in his hands bringing it up the court. He's been great for us all year. Sometimes shots go in. Sometimes they don't. And it'll get magnified in losses. But you know what? We'll get back on track."
And maybe then, Jackson and the Badgers will have some fun again.
Follow Jesse Temple on Twitter
---