Memphis vs. UCLA: Three things to watch
September 5, 2014

Despite beating Virginia last week on the road, the UCLA Bruins dropped down four spots in the polls to No. 11. UCLA now has a change in its second game to make a statement against upstart Memphis.
The Tigers are coming off of a shutout win over FCS opponent Austin Peay. With a high-voltage option offense, Memphis will look to try and gain some yards on the Bruins' vaunted defense.
Here are three things to watch for Saturday night at the Rose Bowl in the Bruins' 2014 home opener.
The Option Offense
In case you haven't heard, the UCLA defense is so good they outscored their own offense last week. Jeff Ulbrich's debut as defensive coordinator couldn't have gone much better, and the Bruin D established themselves as a one of the top units in the country. They'll face a Memphis team that likes to establish the running game with the Tigers' option offense.
It took running back Jarvis Cooper only eight carries to amass 101 yards. Six other ball carriers combined to rush for 303 yards. Ulbrich was impressed with how many offensive packages they run on the ground.
"They are everything. Holy smokes," Ulbrich said. "They'll run everything that you see out here from our offense and then on top of that, they'll run load option, speed option, triple option. It's a lot of stuff to prepare for."
An option package of that volume is somewhat new to the Bruins and, while Memphis might not be a Top-10 team, their offense scheme is a lot to take in.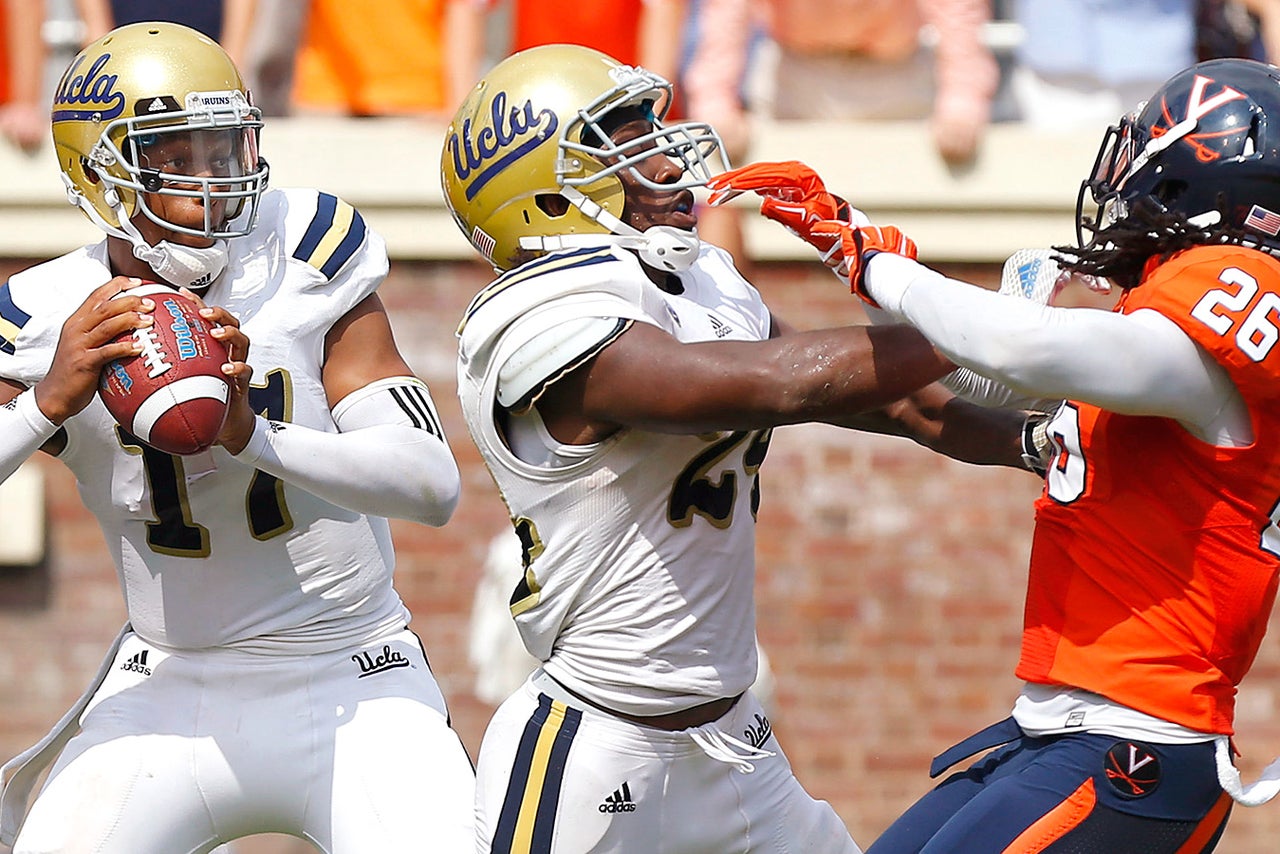 Breakdown: Memphis at No. 11 UCLA, Saturday, 7 p.m.
"That's kind of the equalizer in college football," Ulbrich said. "A team that not necessarily has an equal talent can definitely give you some fits with the option."
The Pass Rush
The running backs might be the stars of the Memphis offense, but don't sleep on quarterback Paxton Lynch. The redshirt sophomore is on the heels of 2,000-yard season; and he threw for 245 yards and two touchdowns last week. Head coach Justin Fuente has developed quarterbacks his entire career, and Lynch seems to be playing at a much more mature level. 
"Big, tall, joker with great vision," Ulbrich said. "A guy that, for as much as they do it just seems like he's got great command of the offense, which says a lot when they're asking him to do as much as he's doing."
With a game under their belts with a new-look front seven, the pass rush looked exceptionally strong against Virginia. Kenny Clark has solidified the nose tackle spot, making eight tackles despite being double-teamed nearly every play. The double teams opened things up for Owamagbe Odighizuwa, who played mean and hard and in his first game back since the end of 2012, as well as the linebackers on the edge.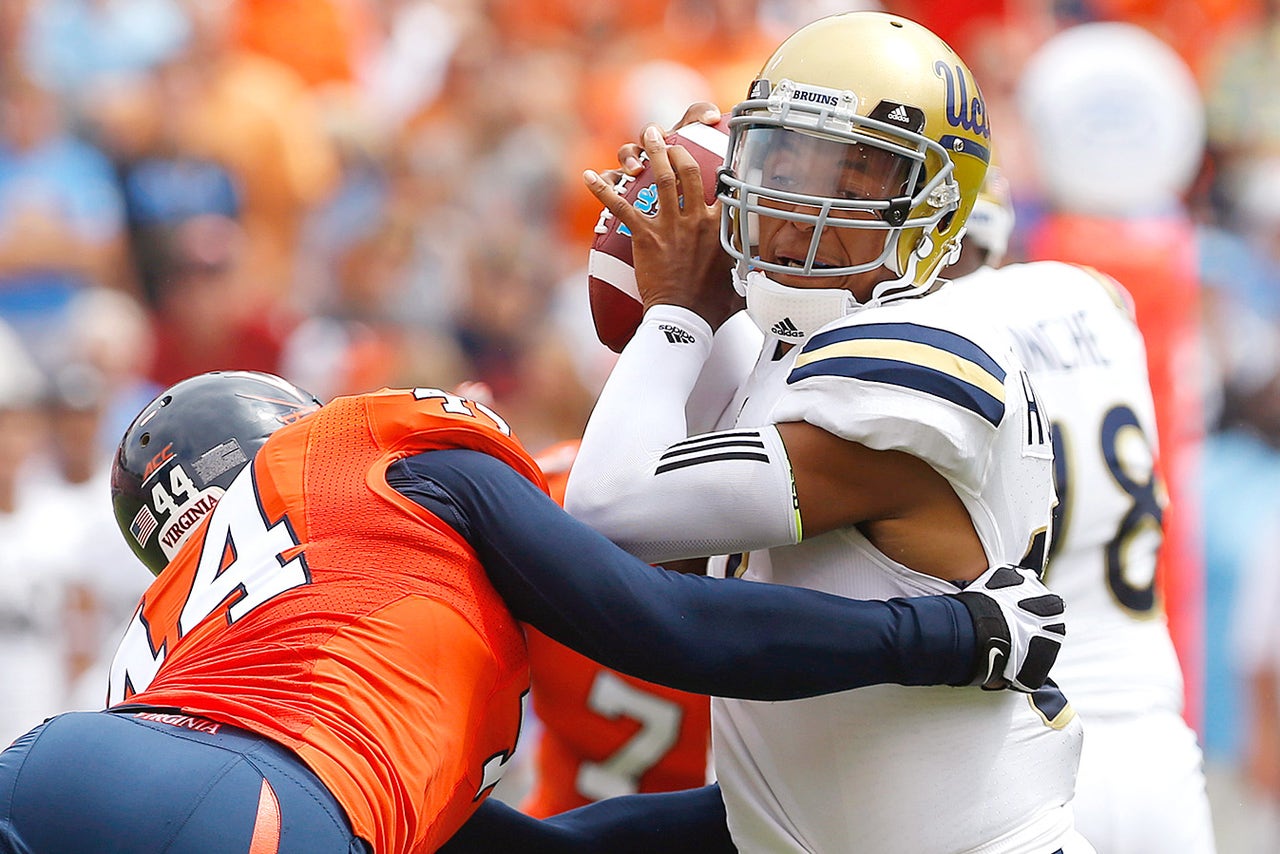 UCLA's O-line coach disappointed with season debut
"Owa's a great player getting off the edge and it allows me to move, get into the gaps and pressure the quarterback," Jack said. 
Offensive Redemption
Moving the chains has never been so hard.
The first-game jitters for the freshmen and the offensive linemen playing new positions are out, now it's about controlling those emotions in front of what will likely be a packed home crowd. 
All eyes will be on the offensive line to see if they can score more than their defense.
"That's not supposed to happen," Mazzone said. "It was fun watching our defense play but hopefully, everybody took it a little personal."
---