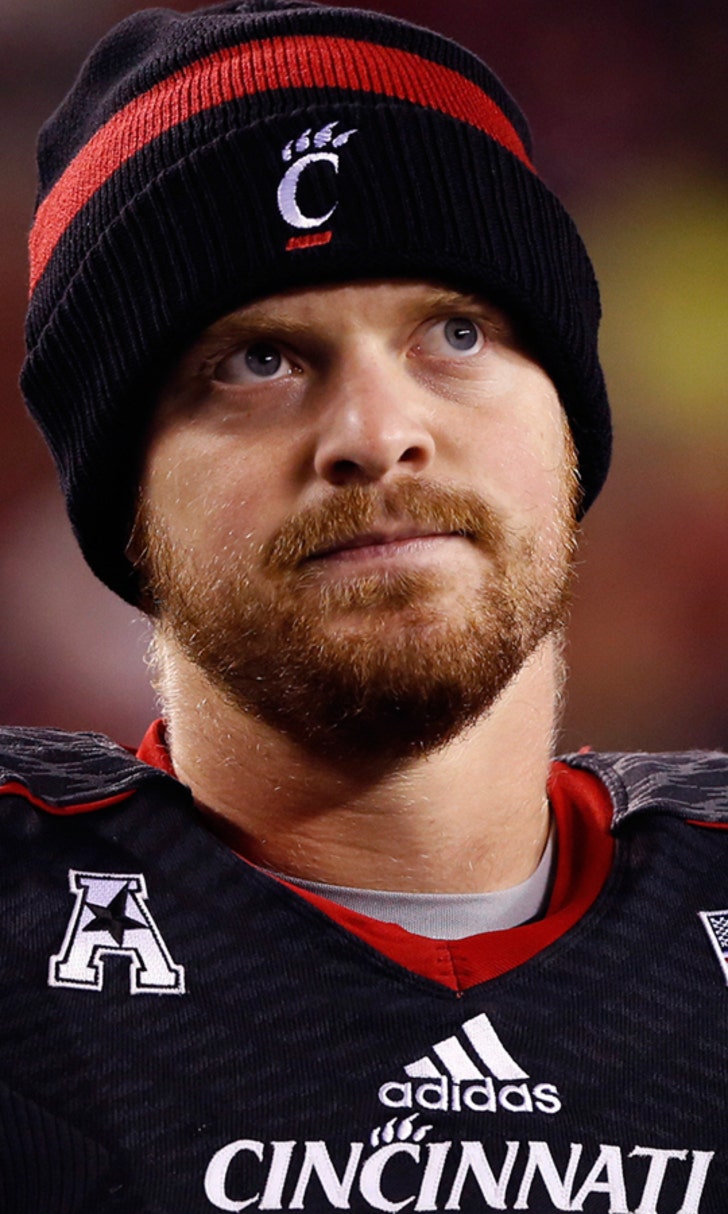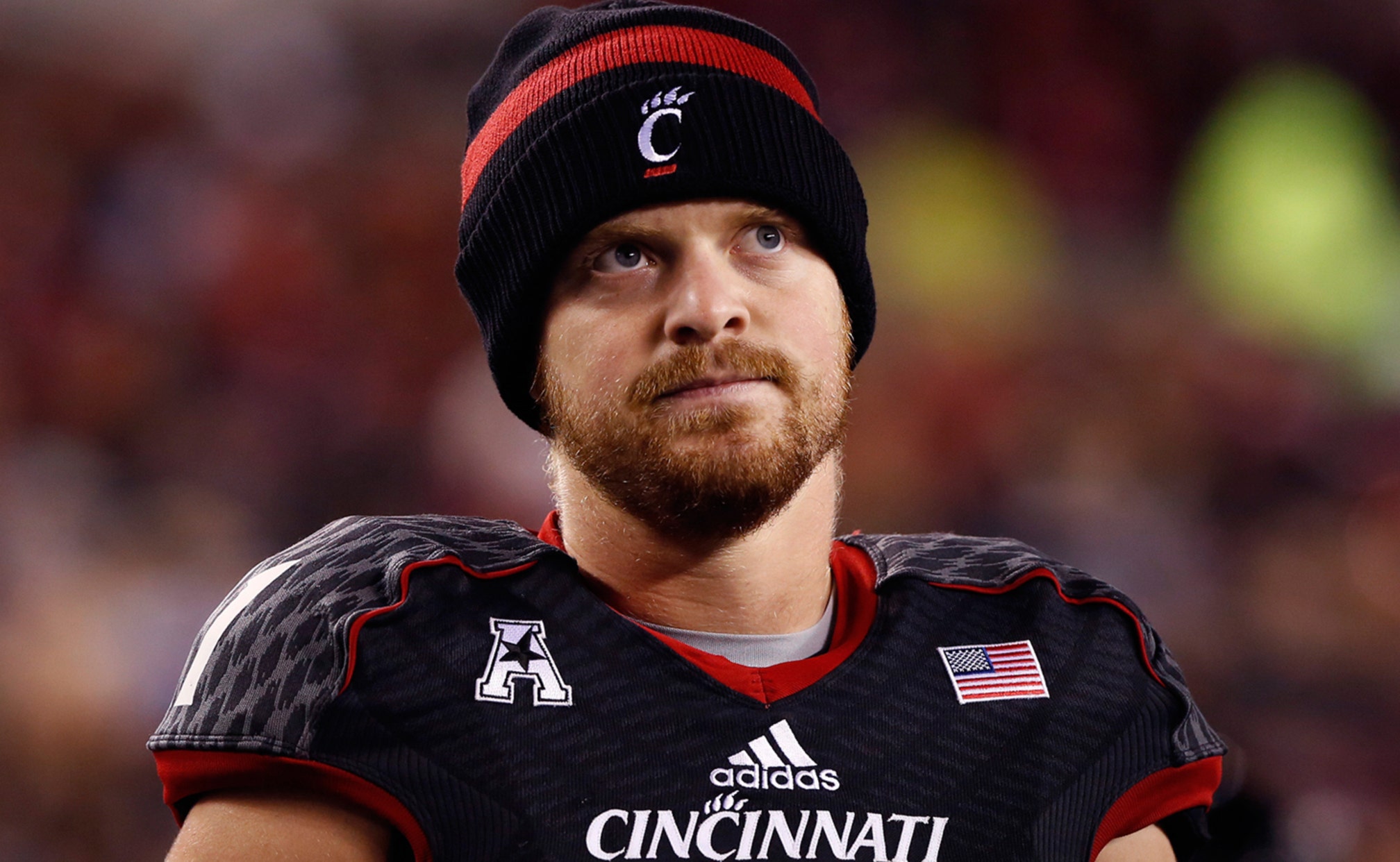 Memphis rolls UC as defensive struggles continue
BY foxsports • October 5, 2014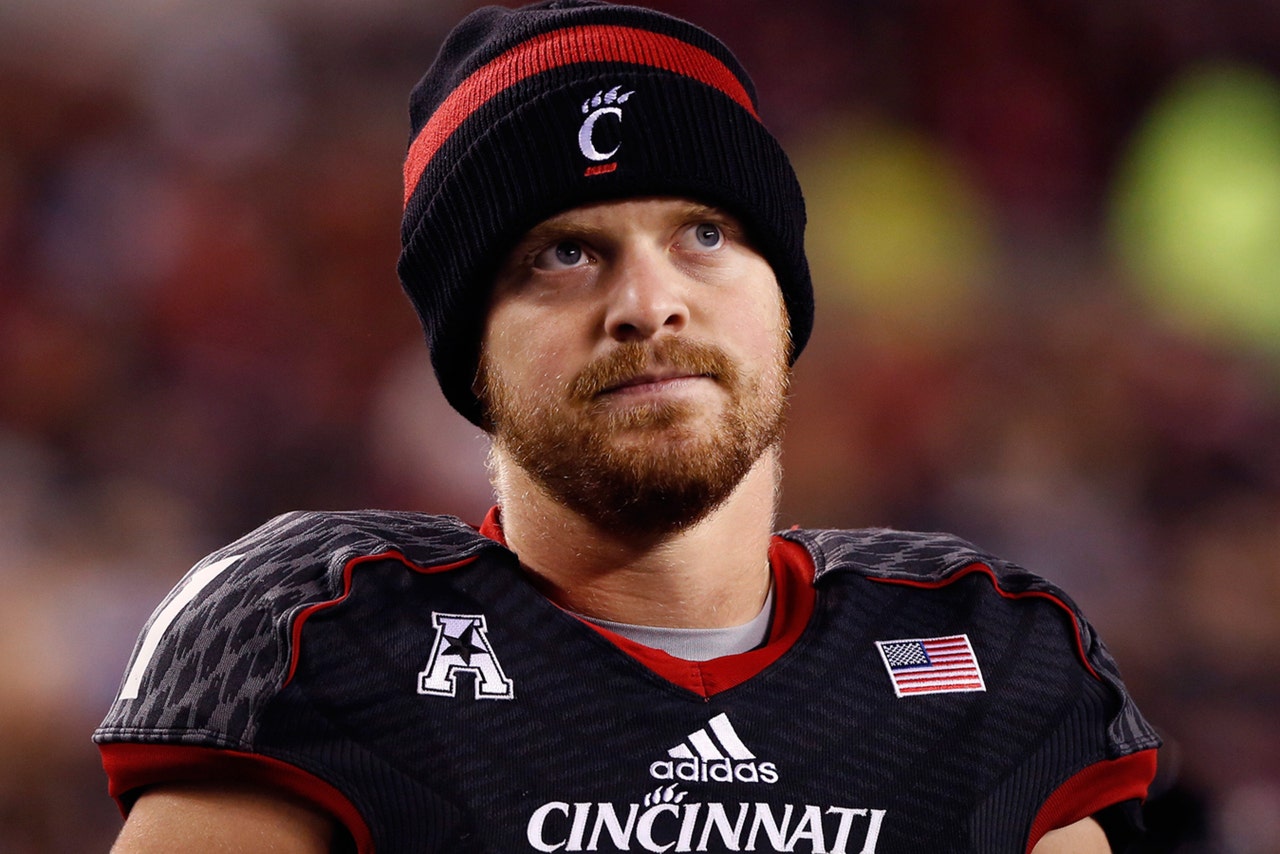 CINCINNATI -- Sit back and get ready for some offense when the University of Cincinnati is playing football. Lots of it. Most of it coming from the opponent.
The Bearcats suffered their most lopsided home loss in nearly a decade as Memphis rolled to a 41-14 victory Saturday night at Paul Brown Stadium, and for the second straight game they gave up more than 600 yards defensively.
There doesn't appear to be any answers to what is ailing Tommy Tuberville's bunch. Seventeen seconds into the game the Bearcats led 7-0 on an 80-yard touchdown pass from Gunner Kiel to Mekale McKay. All but a small fraction of the remaining 59:43 of the game belonged to Memphis.
"It starts with me and the coaches," said Tuberville. "We've got to do a better job of getting these guys ready to go and playing. That wasn't very pretty."
The last time UC lost by at least 27 points at home was Nov. 9, 2005, when West Virginia beat them at Nippert Stadium. They lost 31-7 at home against Syracuse on Oct. 30, 2010.
Ohio State piled up 710 yards in a 50-28 victory against UC last Saturday in Columbus. Memphis, which was held to 104 yards in a 24-3 at Mississippi last week after posting 30 or more points in its first three games, gained 610 yards on Saturday. It's the third most in program history and the most since the Tigers had 630 yards against UC in 1984.
The Tigers were a motivated group. Head coach Justin Fuente has the program on an upswing and Memphis saw this game as a statement game in the American Athletic Conference. The Tigers answered UC's quick strike with a 59-yard kickoff return to set up a 41-yard touchdown drive that began a run of 27 unanswered points.
"We knew we had to respond after their first play," said Memphis quarterback Paxton Lynch. "We just marched down the field.  We had a lot of plays installed for this defense.  We knew we had to take the momentum back."
Memphis ran the ball 69 times for 299 yards. It did so without the benefit of having its top two running backs because of injury. Instead, converted wide receiver Sam Craft had 38 carries for 170 yards and one touchdown. The Tigers closed out the final 12:55 of the game clock with a 20-play, 76-yard drive. They didn't attempt a single pass on the drive.
Lynch carried 12 times for 45 yards and two touchdowns. When he felt like throwing, he was pretty good at that as well. He completed 18 of 25 passes for 311 yards and two touchdowns. He didn't turn the ball over.
The teams ran a combined 46 plays in the first quarter; only eight started inside Memphis territory. Two had the 50-yard line as the line of scrimmage. The other 36 originated on UC's half of the field. Memphis led 24-7 after the first 15 minutes.
Tuberville has bemoaned all season the lack of a running game that could both balance the offensive attack and provide some support for the struggling defense. The best defense for this team would be a ball-controlling offense. That's not how this roster is built.
"We didn't play that well on defense last year but at times we were able to run the football on offense which kept us off the field," said Tuberville. "We put some new things in this week that would help us force the ball outside, and then we had no support outside... We've got a lot of work to do, obviously, but we haven't stopped anybody. This is not new, now. We work hard on technique and that's all you can do. We could go out there and blitz every down but we're not going to do that. That puts them in a bind and our secondary's not strong enough to do that. The only thing we can do better is try to play technique and fundamentals and try to get better as we go because the teams are getting tougher as we go."
UC heads to Miami (Fla.) next Saturday before getting back to conference play in the American at SMU on Oct. 18. The Bearcats' next home game is Oct. 24 against South Florida.
Along the way, they've got to keep working to figure out how to fix a defense that is allowing 37.2 points a game, 561.8 yards per game and 6.5 yards per play.
As Tuberville said, it's not pretty.
---