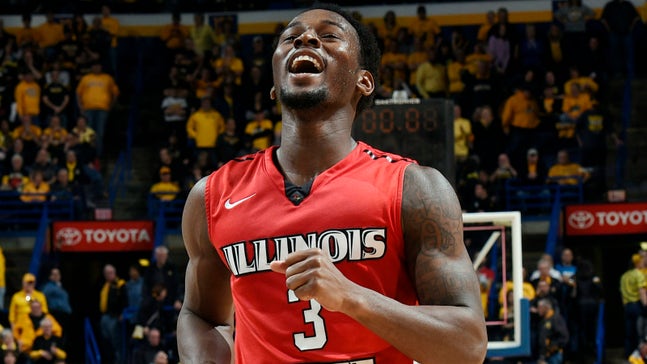 Meet Illinois State, a team that wants pressure -- and to blow up your bracket
Published
Mar. 7, 2015 8:36 p.m. EST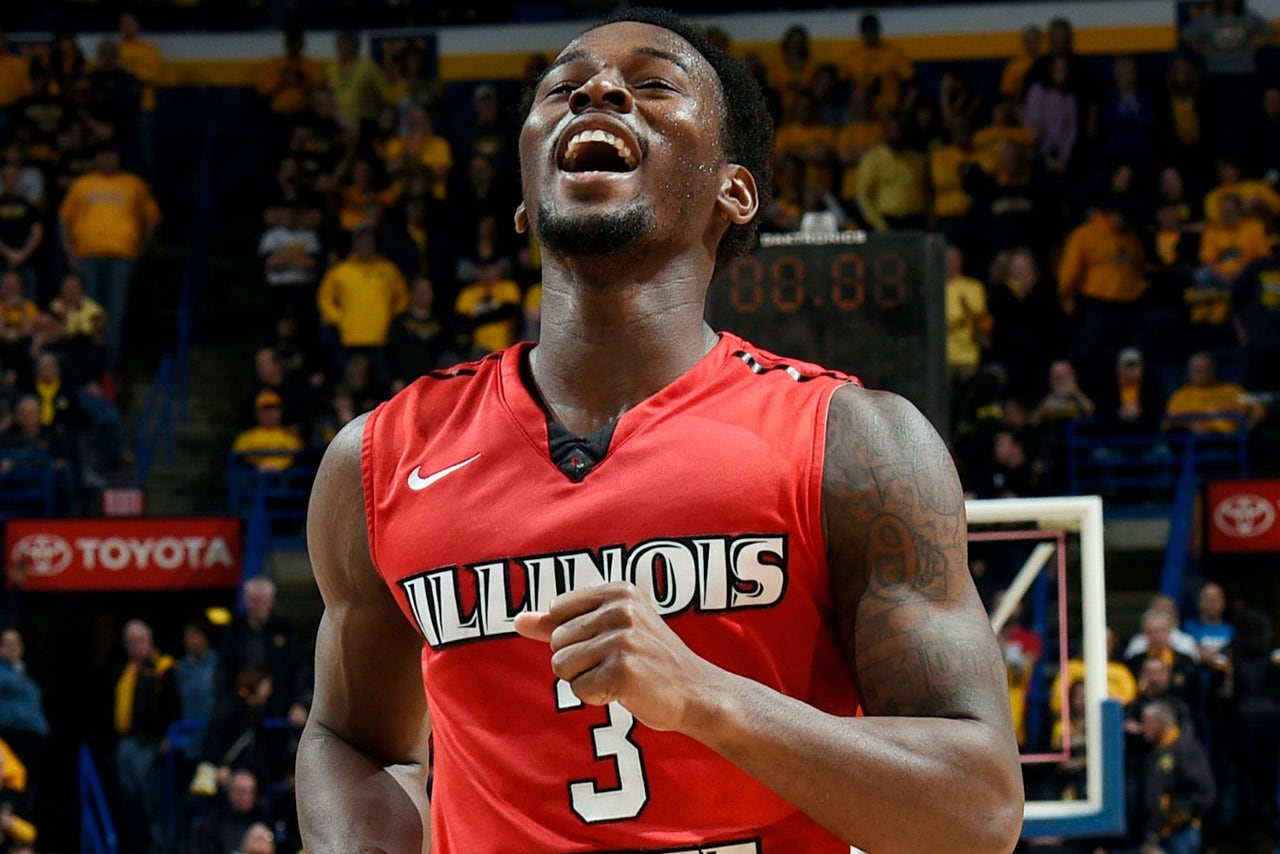 ST. LOUIS -- Sometimes, you can smell the doubt. Dan Muller stared into an abyss of long, tired faces in the Illinois State locker room. He didn't like what stared back.
"You deserve to be here," he told his Redbirds as they rested on the barbed laurels of an eight-point halftime deficit to No. 8 Wichita State on Saturday afternoon.
Muller reminded them that this was the team that hung with VCU, the team that smoked Old Dominion like so many cigars, the team that won five in a row before the Missouri Valley Conference semifinals.
Then he did one better: He reminded them of the stakes. National television. The NCAA Tournament. Getting name-checked by every stinking office pool in North America.
Embrace it. Go on. Embrace it. What the hell do we have to lose?
"Make pressure," Muller said, "your best friend."
"And just hearing our coach say that," Redbirds guard Paris Lee would say later, "it means a lot."
March rewards the fearless, more often than not. It's Lee at the free-throw line with 4:02 left, down one, and sinking two at the stripe. It's Daishon Knight with a man in his face, down two with 2:21 left, dropping a 3-point dagger. It's freshman MiKyle McIntosh at the stripe four times in 78 seconds, and nailing them all, turning a one-point lead into five.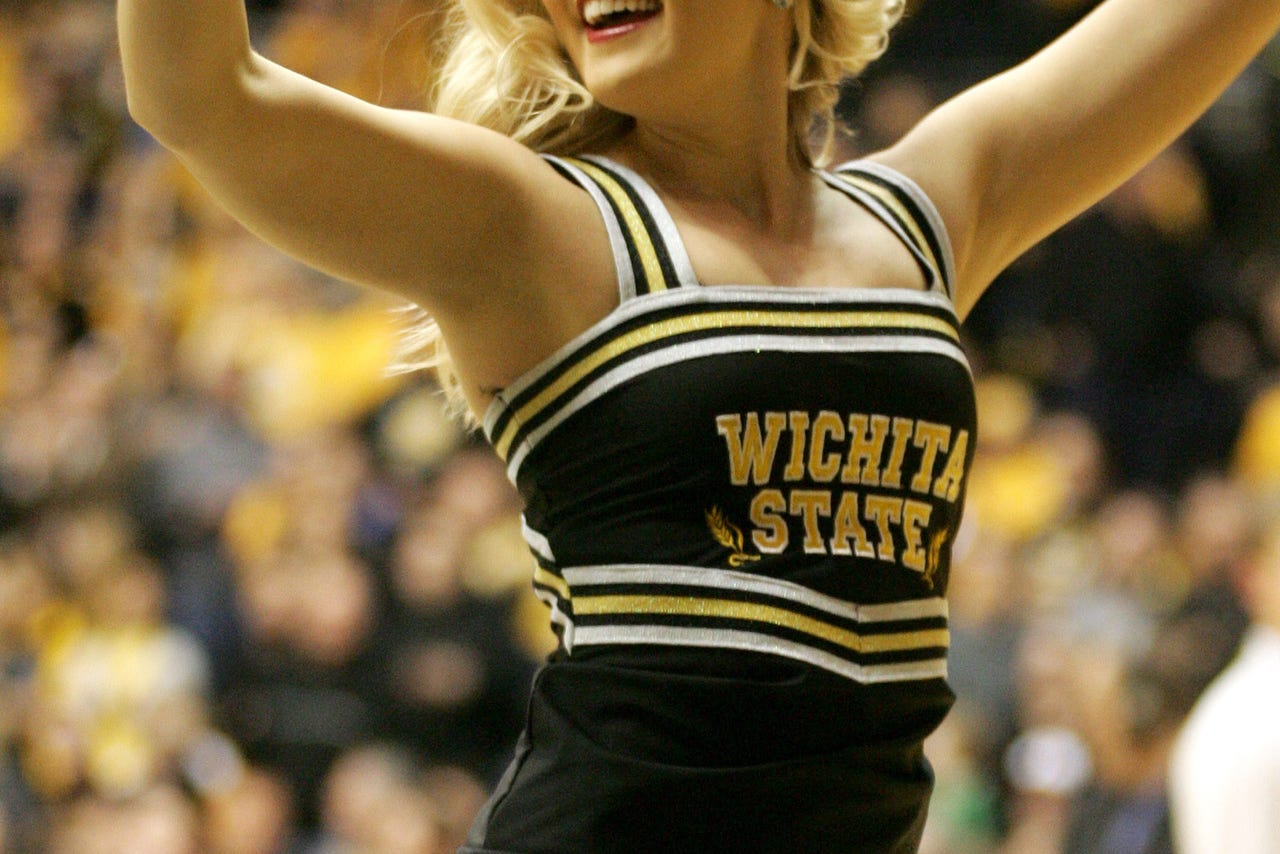 Lookin' good! Check out our gallery of NCAA hoops cheerleaders.
"Coach told us to just focus, just relax," McIntosh recalled after his Redbirds (21-11) upset the Shockers (27-4), 65-62, in the first MVC tourney semi Saturday afternoon. "(That) 'they're nothing. We make free throws in practice all the time.'"
Make pressure your best friend.
"Getting to the foul line helps," point guard Fred VanVleet lamented as his Shockers suffered their first Arch Madness loss since 2013. "When you get to the bonus with so much time on the clock, it put us on our heels, naturally.
"They got a lot of touches close to the rim for the big guys. Obviously, Daishon Knight had a really good game. So he made his open looks. I think the game was won at the free-throw line for them."
Over the last five minutes, the Redbirds were 10 for 10 from the stripe. The Shockers: Four attempts, two makes.
March rewards execution, too.
"We weren't even thinking about fatigue," said Knight, the 6-foot-1 senior who poured in a game-high 25 points, 16 in the second half. "We came out and played the way we wanted to play."
Loose. Aggressive. Carefree. And the pressure only goes up from here: Muller's Redbirds are America's first potential bid-stealer, the ruffians who could knock your favorite Power Five bubble program -- Indiana, UCLA, Texas, Illinois, Xavier, Stanford, LSU -- out of the field of 68 should they happen to upset No. 12 Northern Iowa on Sunday afternoon in the MVC title game. For one weekend, they'll be cheering as loudly in Bloomington, Indiana, and Champaign, Illinois, for the Panthers as they will be up in Cedar Falls, Iowa.
"Hopefully, (Sunday)," said Lee, who finished with seven points and three assists, "we'll find out some good news, that we're dancing."
The upset of Arch Madness 2015 might also have been its most entertaining tilt, a chess match from start to finish. Illinois State zoned and closed, zoned and closed, its funky 1-3-1 looks daring the Shockers to fill the gaps, a challenge compounded by two early fouls on Wichita post man Darius Carter.
"Got to beat it inside out; we didn't do that consistently," VanVleet said. "We did it a few possessions, and it worked really well. You don't get anything inside from guards or bigs, and then you're just resorting to 3-point shots. We shot four for 18 (from beyond the arc), so that's that."
After trading jabs and buckets for the first five minutes, the Shockers' backcourt got handsy, flipping Redbird miscues into easy buckets at the other end. A run of three straight steals led to a Ron Baker dunk, a VanVleet layup and another Baker slam, the second with 12:43 left in the period, capping an 8-0 run and pushing the top-seeded Shockers to a 20-12 cushion.
To their credit, Muller's words the wind at their backs, the Redbirds got up off the mat, opening the second half on a 12-6 run, one that tied the contest at 36-all on Knight's jumper with 15:47 to go in the ballgame. With Wichita in foul trouble and the Redbirds boasting the best big man on the floor in sophomore center Reggie Lynch (11 points, seven rebounds, five blocks), from that point forward, it was on.
"They're definitely talented and strong," Shockers forward Shaquille Morris said. "(Saturday), they wanted it more and it did get a little scrappy. But we've just got to want to scrap more than they do."
Locals will tell you Illinois State is better than its record, certainly more talented, an underachiever that got swept by the Shockers and Panthers in four regular-season tries, which seems unimpressive until you look at the fine print: The average setback was just 8.5 points in those defeats, including a one-pointer at home to UNI on a buzzer-beater in late January.
The Redbirds notched their second win over an opponent ranked among the top 50 in Ratings Percentage Index (ODU was the other, a 64-45 victory on Nov. 23). They're 2-6 versus the RPI top 75, but those six losses came by an average margin of 8.3 points -- including a four-point setback versus VCU and a 12-point loss at Murray State.
Based on the haggard looks around a deflated Wichita camp, Illinois State can bang with the big boys, too. Shockers guard Tekele Cotton has a sore hip. Baker took a nasty fall in the first half after a collision in the lane. Wing man Evan Wessel sported a gash on his nose that looked as if he just went six rounds with Lennox Lewis. Coach Gregg Marshall, who has had a frog in his throat since he got here, told reporters after the game that he'd been battling pneumonia for the better part of the last 48 hours.
"We're in the NCAA Tournament, so that's what we're going to dwell on," he said. "We're going to dwell on getting better and healing and getting our bones and bruises to heal and find out where we're going and go from there."
The greater damage in the Shox circles, pride notwithstanding, is probably Bracketville seeding: A candidate for a 4-5-ish seed coming into the MVC semis, the Shockers are probably more realistically on the 6-7-line now, pending results to come and the usual committee whims. Although, if the consolation prize for not winning Arch Madness two years in a row is a seven seed in Omaha with a shot at, say, second-seeded Kansas, well, there are worse ways to spend a St. Patrick's Day.
So Sunday's championship misses Marshall but offers more sentimental story lines instead: In one corner, UNI, which hasn't been to the final since 2010, the last time the Panthers won it all, the last time they were in the conversation with the nation's elite. The 'Birds, meanwhile, hold the dubious honor of the MVC's longest streak without an NCAA tourney appearance, their last Bracketville ticket being punched under Kevin Stallings in 1998, when Muller was his bell cow, the toast of Normal.
And while the Panthers are playing for more toys in an already-impressive trophy case -- as with Wichita, they're dancing no matter what happens -- for Illinois State, it's all or nothing Sunday, one path to glory. The Redbirds have become the perennial bridesmaid of Arch Madness over the last decade, the Valley's Buffalo Bills, having reached the title tilt four times since 2008 but falling just short of the brass ring on each of the first three attempts.
"We've just got to try to not let that happen (Sunday)," Lee said.
"And I think we can," McIntosh added. "We think we can ... and when we play the way we did (Saturday), or even better than we did -- because we have played better than we did (versus Wichita) -- there aren't many people that can stop us and keep up with us. So we just have to start playing the way we know how to, and hopefully, we can stop the curse. Or whatever you want to call it."
We'll call it pressure. After all, isn't that what best friends are for?
You can follow Sean Keeler on Twitter at @SeanKeeler or email him at seanmkeeler@gmail.com.
---