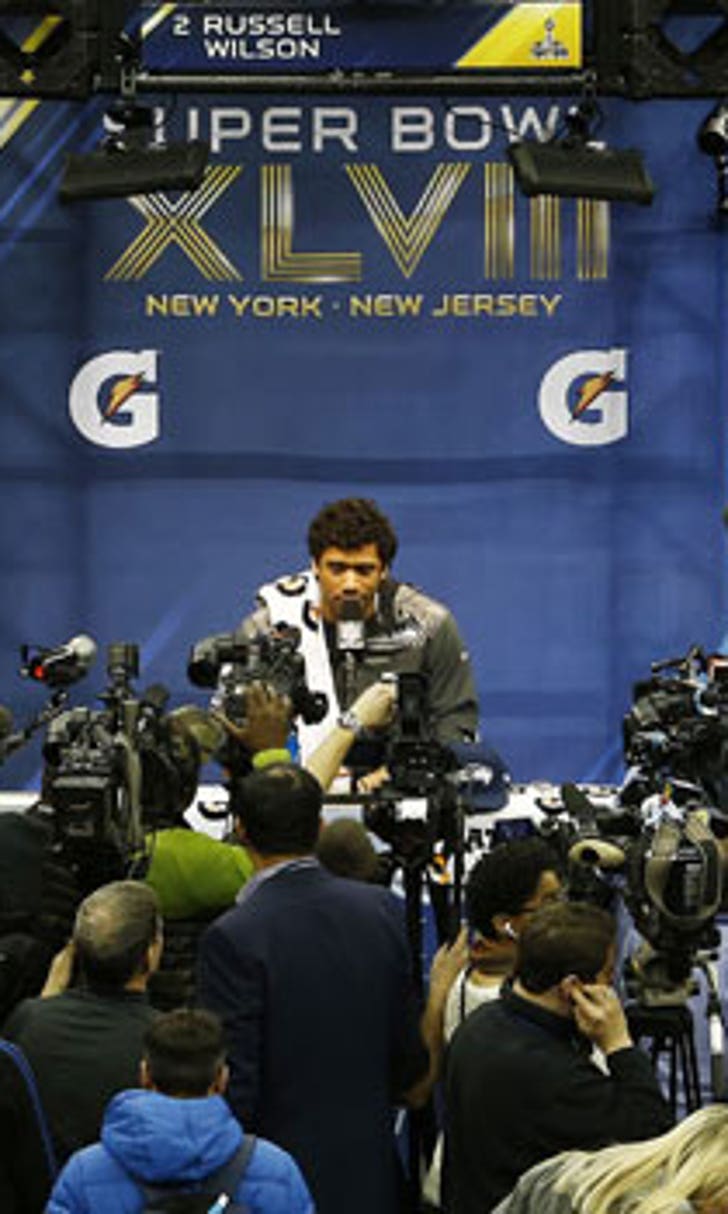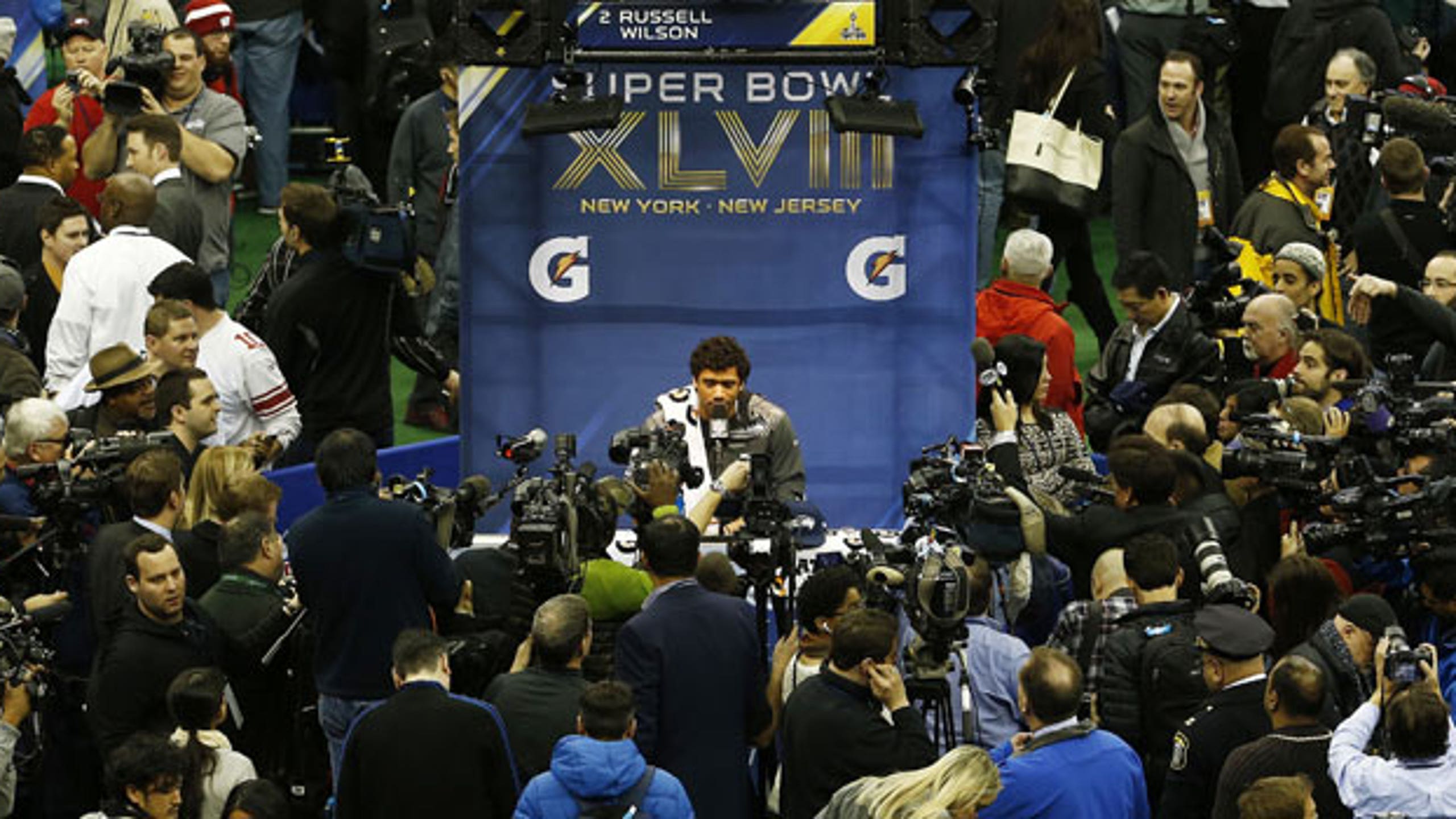 Media Day Mayhem: The best of what you missed
BY foxsports • January 28, 2014
The annual Media Day Madness didn't disappoint this year. While Peyton's legacy, the cold weather and Richard Sherman's rant have dominated the Super Bowl storylines thus far, every player on both teams had their moment in the spotlight. Let's get into the top 10 happenings of Super Bowl XLVIII Media Day:
Broncos safety David Bruton admits to peeing on the field
Hey, when you gotta go, you gotta go. Broncos safety David Bruton answered a question from a fan about what happens when players have to use the restroom. His response wasn't what you'd expect.
Best view of the day?
Smile Richard Sherman, you're on camera.
Dumbest question of the day
Some guy at media day just asked Shaun Phillips if he considers this a must-win game. Check, please.
Best response to a rambling question about strip clubs
Richard Sherman, asked at Media Day what he'd say to strippers: "There are other avenues to make money. Women can do anything they want."
Best job of swearing on live TV
Marshawn Lynch isn't a man of many words and we found out why about 10 seconds into Deion Sanders' interview on NFL Network.
Quote of the day?
"I'm about that action, boss." – Marshawn Lynch on why he doesn't speak to the media.
Who has this year's best playoff beard?
That'd be Seahawks center Max Unger. I mean, look at that thing: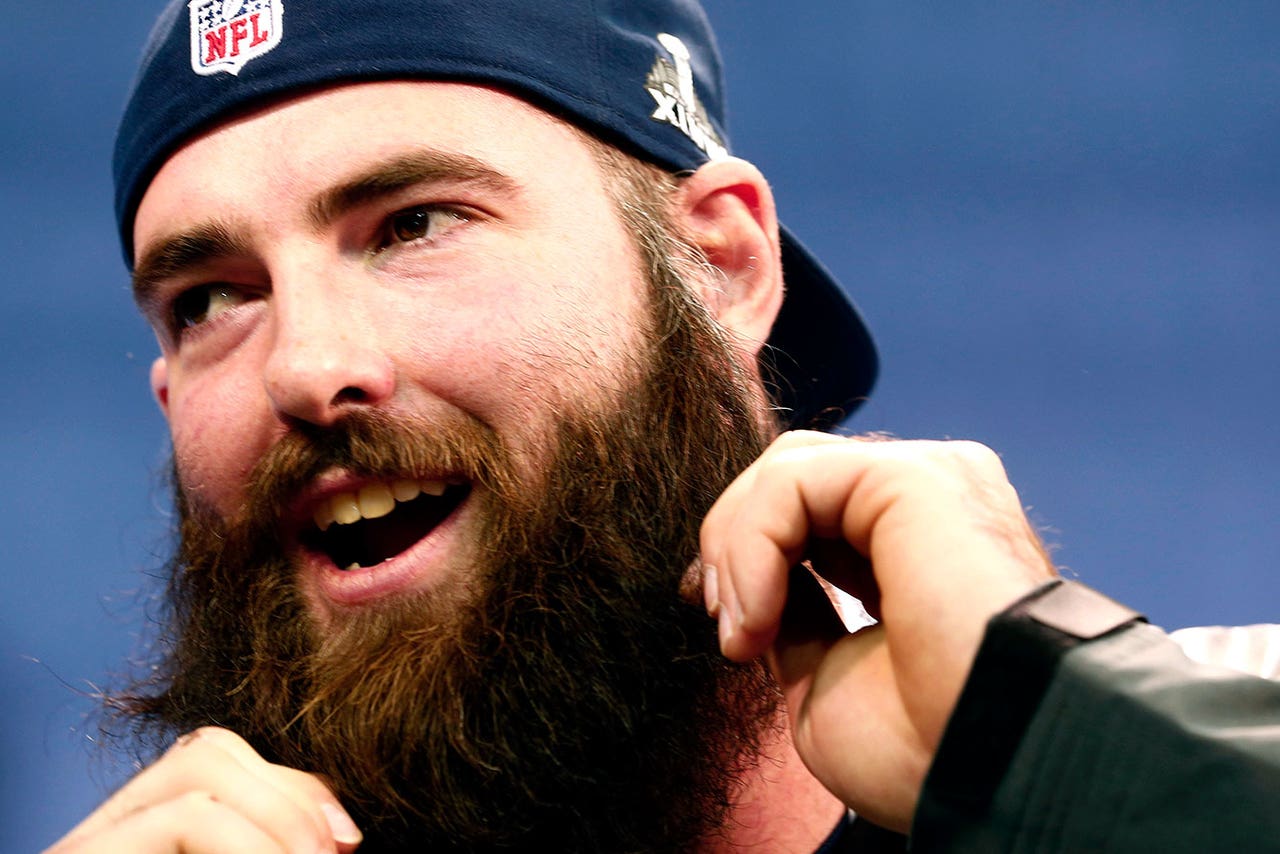 Seahawks center Max Unger had a good time on Media Day.

Best picture of some Queen Latifah ladies at Media Day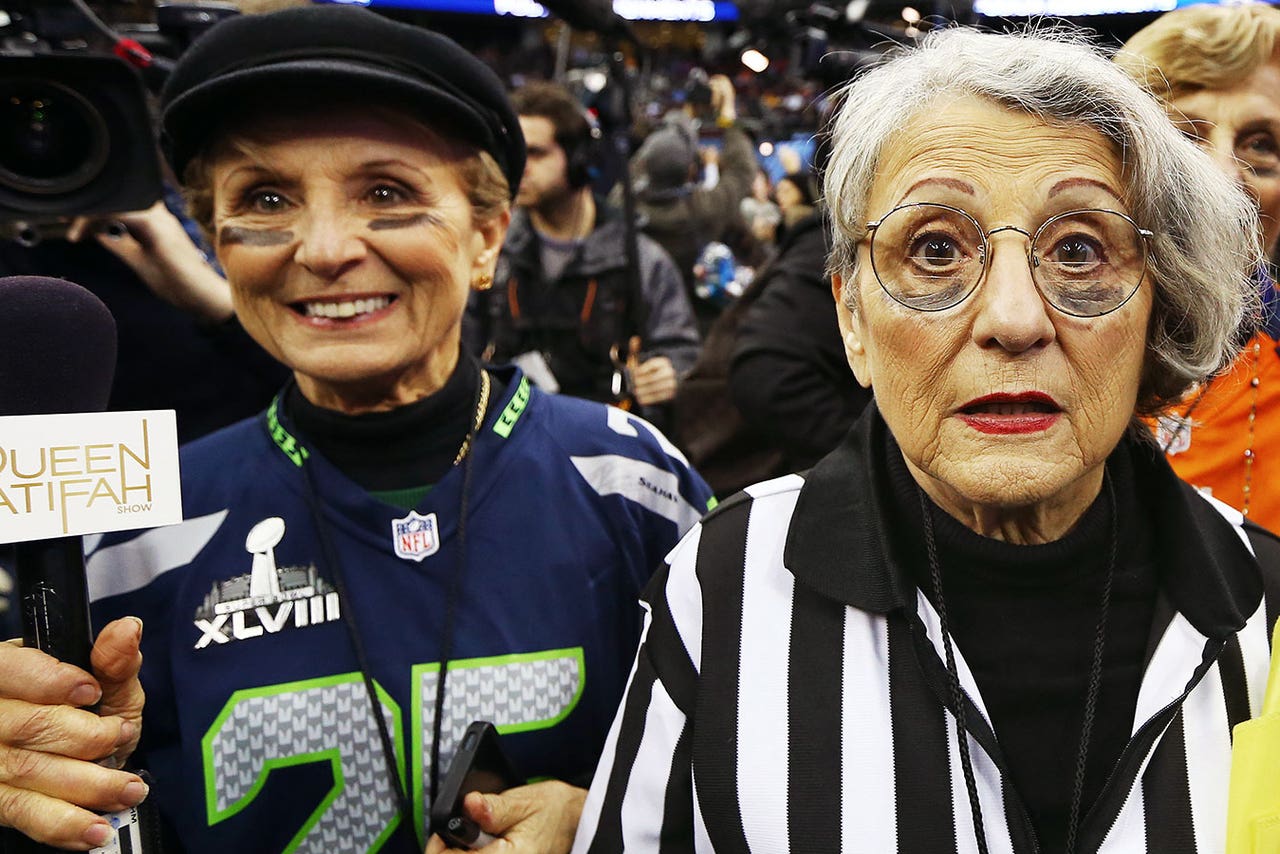 Have a look at these lovely ladies.

Celebrity who stole the show
None other than 6-year old Internet sensation Lil Terrio. If you saw this young man in person, you were Tweeting about it:
Desean Jackson is at media day with Terio. #America pic.twitter.com/e2fZ9wLkAi
DeSean Jackson being interviewed on big screen. Booed by pro-Giants NJ crowd. #SB48 pic.twitter.com/jdn3oDUSyo
One more of Terio and DeSean. Covering his Heat hat LOL http://t.co/lTYXN4ssHp
Hymn? "@NicAlmighty: Somebody hymn his pants @HubbuchNYP: Oooh, kill 'em ... #MediaDay pic.twitter.com/euW8izBqCm""
Story we could've done without
Peyton Manning was asked what kind of music he listens to before kickoff. The veteran quarterback recalled a pre-game drive to the stadium with tight end Jacob Tamme while they listened to the SiriusXM Satellite radio channel called "The Coffee House". Not familiar? Per SiriusXM: "The Coffee House presents "Coffee House Live!" weekly close-up acoustic performances with legendary & up and coming singer-songwriters & acoustic rock bands."
---