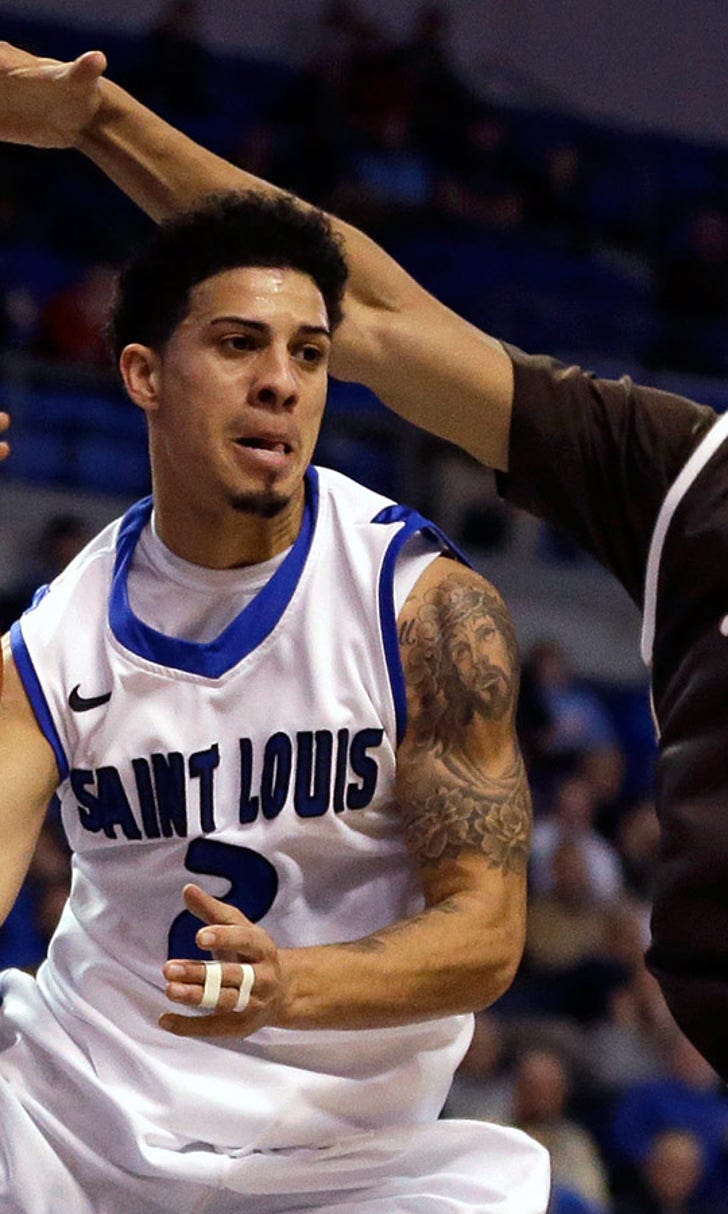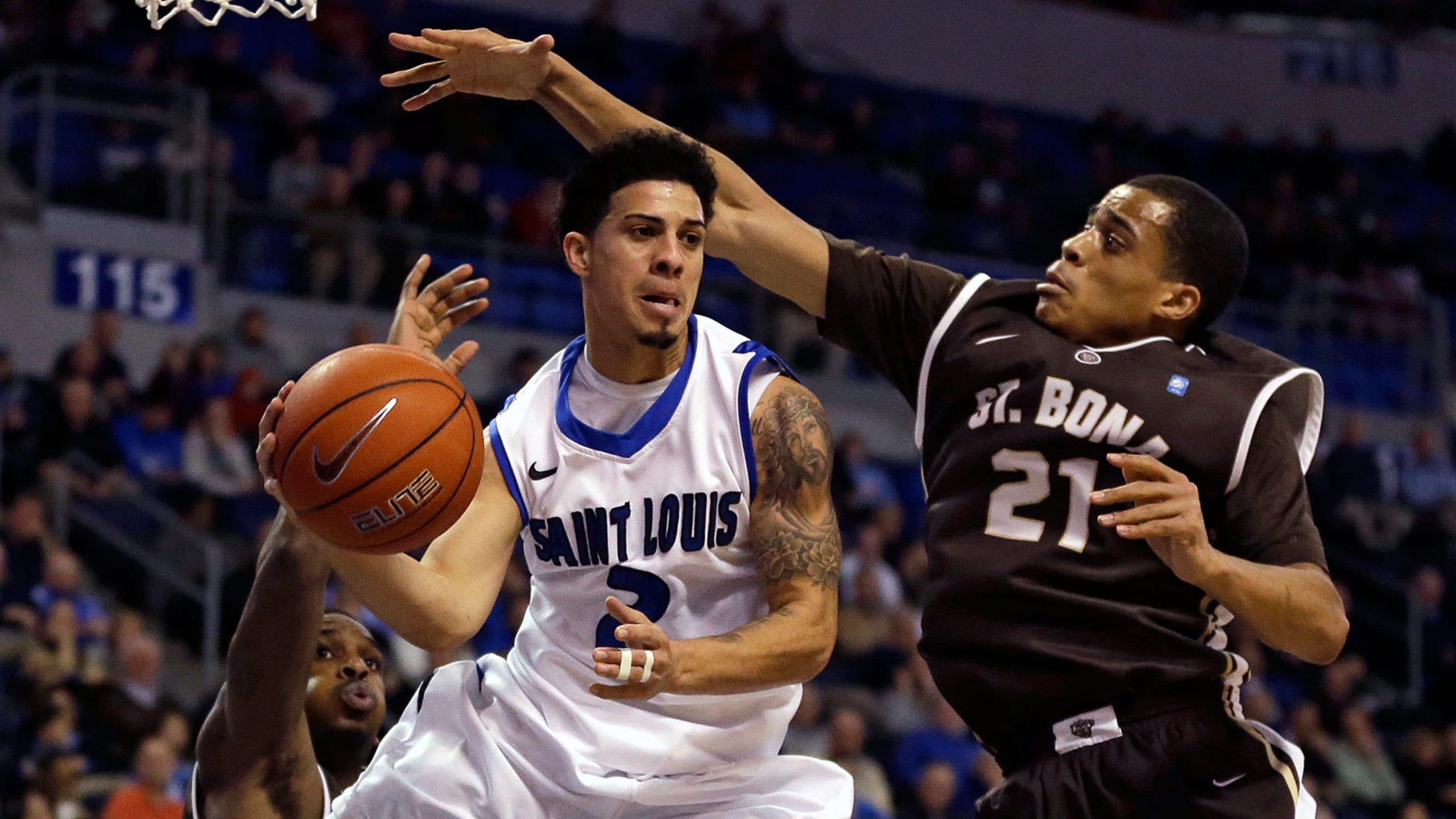 McNeal: Five reasons why the Billikens should win the A-10 title
BY foxsports • January 23, 2014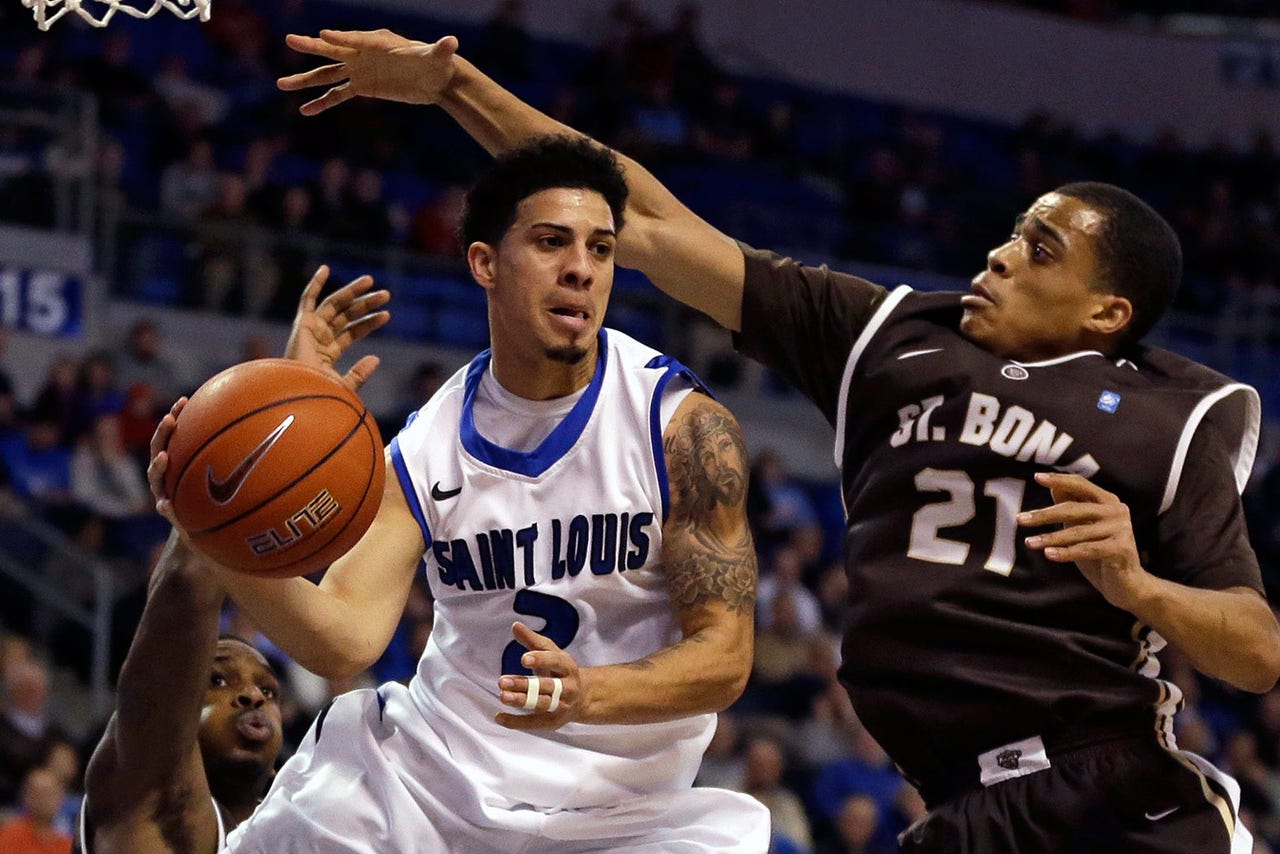 ST. LOUIS -- Good teams always find a way.
Excuse the cliche but really there's no more apt way to describe the Saint Louis Billikens in 2014.
Look at Wednesday night. The only other teams off to an unbeaten start in Atlantic 10 play, Massachusetts and La Salle, could not prevail on the road. But the Billikens came away with a victory at Duquesne on a night when Saint Louis' best player did not make a field goal and the Dukes were throwing in 3-pointers like they were layups.
You can say the Billikens' defense didn't play up to its standard, but based on the webcast I was watching, it seemed more one of those nights when Duquesne was just dead on. Billikens guard Austin McBroom agreed.
"They were hitting everything, from the beginning of the game till the end," he told the St. Louis Post-Dispatch.
Well, at least until the final minute when Dominique McKoy missed a contested layup that would have given the Dukes the lead. McKoy lamented his miss, as well as a late tip that didn't fall, but that's the kind of break a team needs to run off 12 straight victories.
It needs more than breaks, of course, and the Billikens have more. Much more. They have all the ingredients, in fact, that it will be a letdown if they don't repeat as Atlantic 10 champs.
-- You know about their air-tight defense, which is first in the Atlantic 10 in points allowed (their 58 points allowed per game is 6.8 points better than No. 2 Richmond), field-goal percentage (at 38.6 percent, they're the only team in the conference holding opponents under 40 percent) and 3-point percentage (27.5 percent is seventh-best in the nation).
-- You've heard about the experience, too. With five senior starters, four of whom have played together for all four seasons, the Billikens don't let playing on the road bother them. They're a nation-best 7-0 in road games.
"They didn't get rattled," Duquesne coach Jim Ferry told reporters. "Not at all. They just kept playing. When we got up eight, they kept playing. When we took the lead, they kept playing. They executed. That's five seniors and that's why they're one of the best teams in the country."
-- The Billikens' depth perhaps is under-appreciated but it showed its value against Duquesne. Besides McBroom, Grandy Glaze stepped up in the absence of Dwayne Evans, who was saddled by foul trouble. Glaze lost his starting job early on, and you know he'd prefer to be playing more, but he's the same energetic player in good times or struggles. John Manning has proven to be a more-than capable backup for Rob Loe on both ends of the floor. Freshmen Reggie Agbeko and Mike Crawford aren't playing that much, but you can still see their improvement since the season's start.
-- The Billikens are well-coached, too. It's not as easy to get players to buy into defense but Jim Crews surely has. Crews also seems to have nailed down his substitution pattern, which paid off against the Dukes.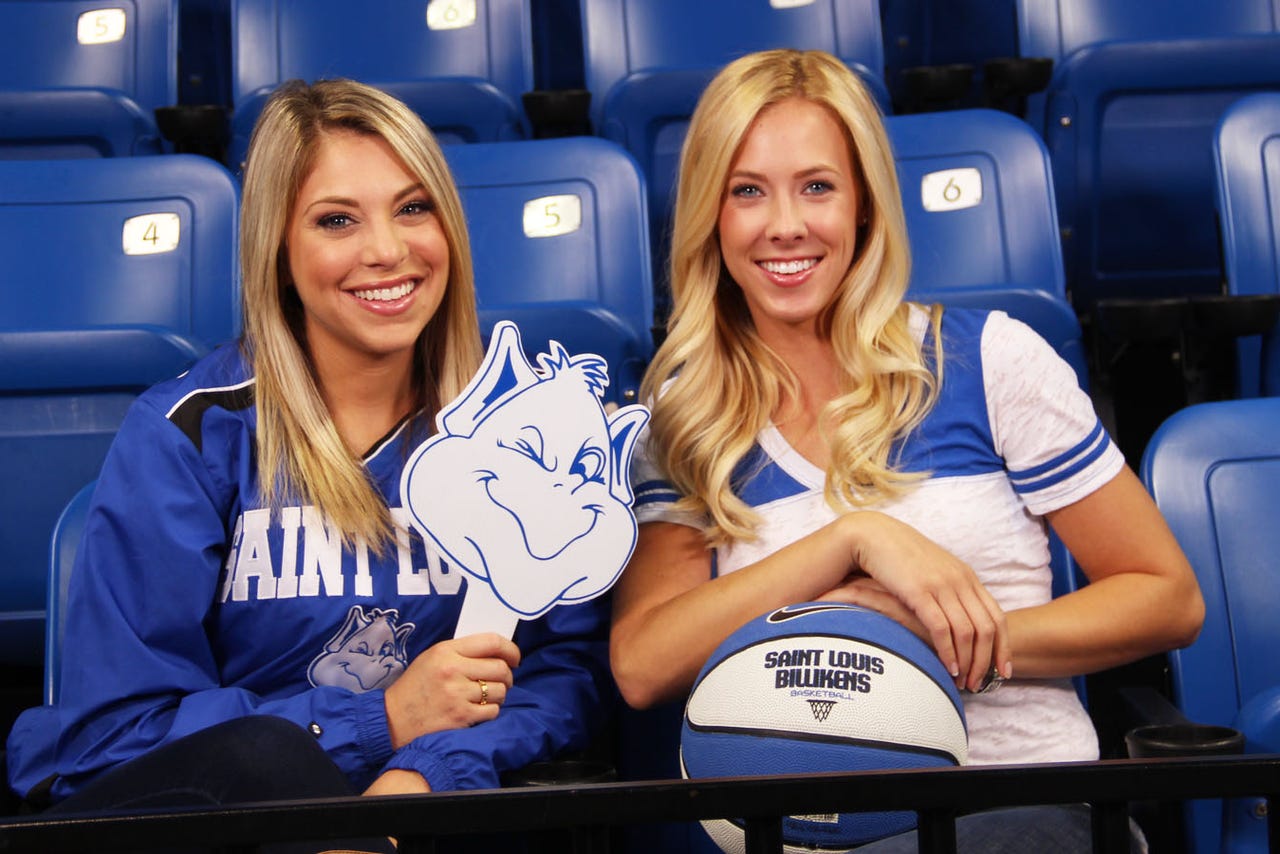 FOX SPORTS MIDWEST GIRLS: Read their bios, check out their upcoming appearances and view their photo galleries and videos.
With 1:12 left and the Billikens with the ball, Crews took out starter Mike McCall Jr., who has struggled with his shot most of the season, and put in Austin McBroom, who has not. SLU promptly turned the ball over and the 5-9 McBroom, who can be overmatched when he's on the defensive end, committed a foul that resulted in Duquesne taking the lead.
Now down 72-70 with 57 seconds left, Crews called timeout to set up a play. If McBroom wasn't the first option, he had to be tied for first. Sure enough, he got the ball and calmly nailed a 3-pointer that put the Billikens back on top for good.
Duquesne then called timeout and Crews sent back in McCall and took out McBroom. McCall ended up grabbing a rebound, getting fouled and making two free throws to seal the victory.
About all the Billikens have been lacking, on most nights anyway, is good shooting. They rank eighth in the conference in field-goal (43.5) and 3-point percentage (32.8). Improve their aim and they should be set for a deep run in March.
Don't be surprised if they start shooting better, either. Good teams always find a way.
 You can follow Stan McNeal on Twitter at @stanmcneal or email him at stanmcneal@gmail.com.
---