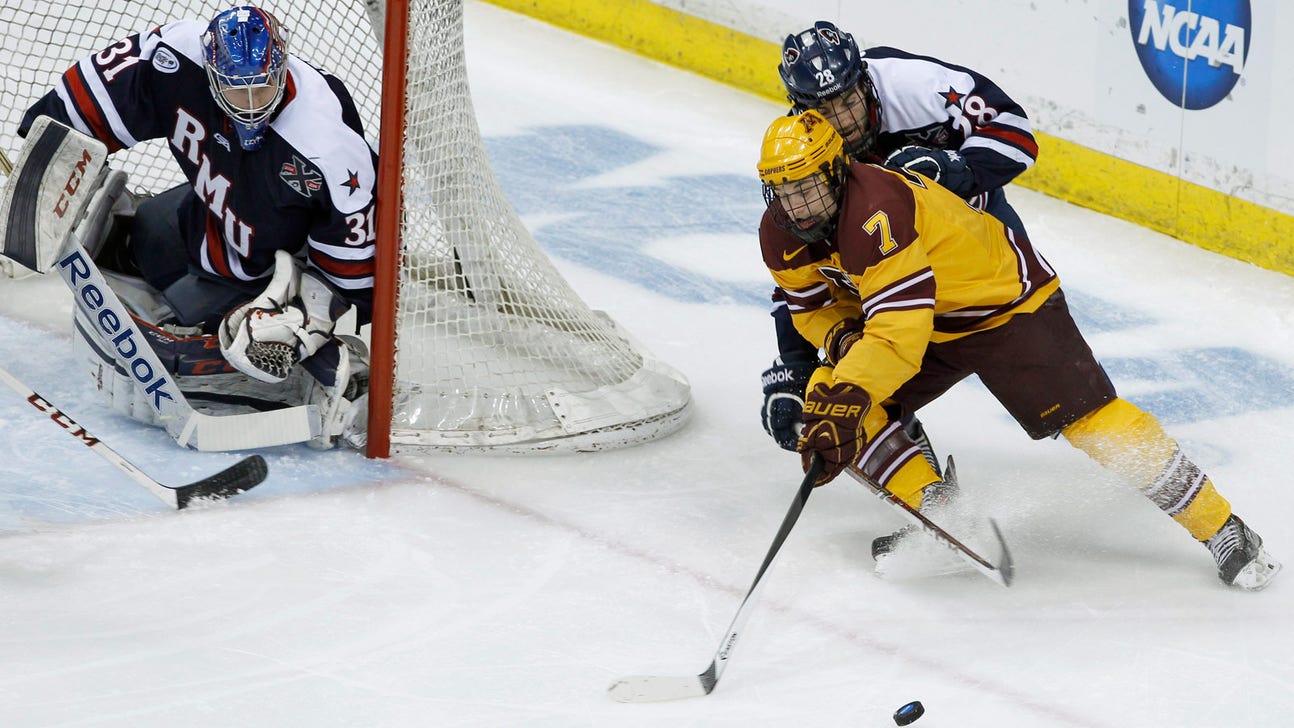 McLeod: Mid-summer Hot Stove League hockey report
Published
Aug. 13, 2014 10:00 p.m. ET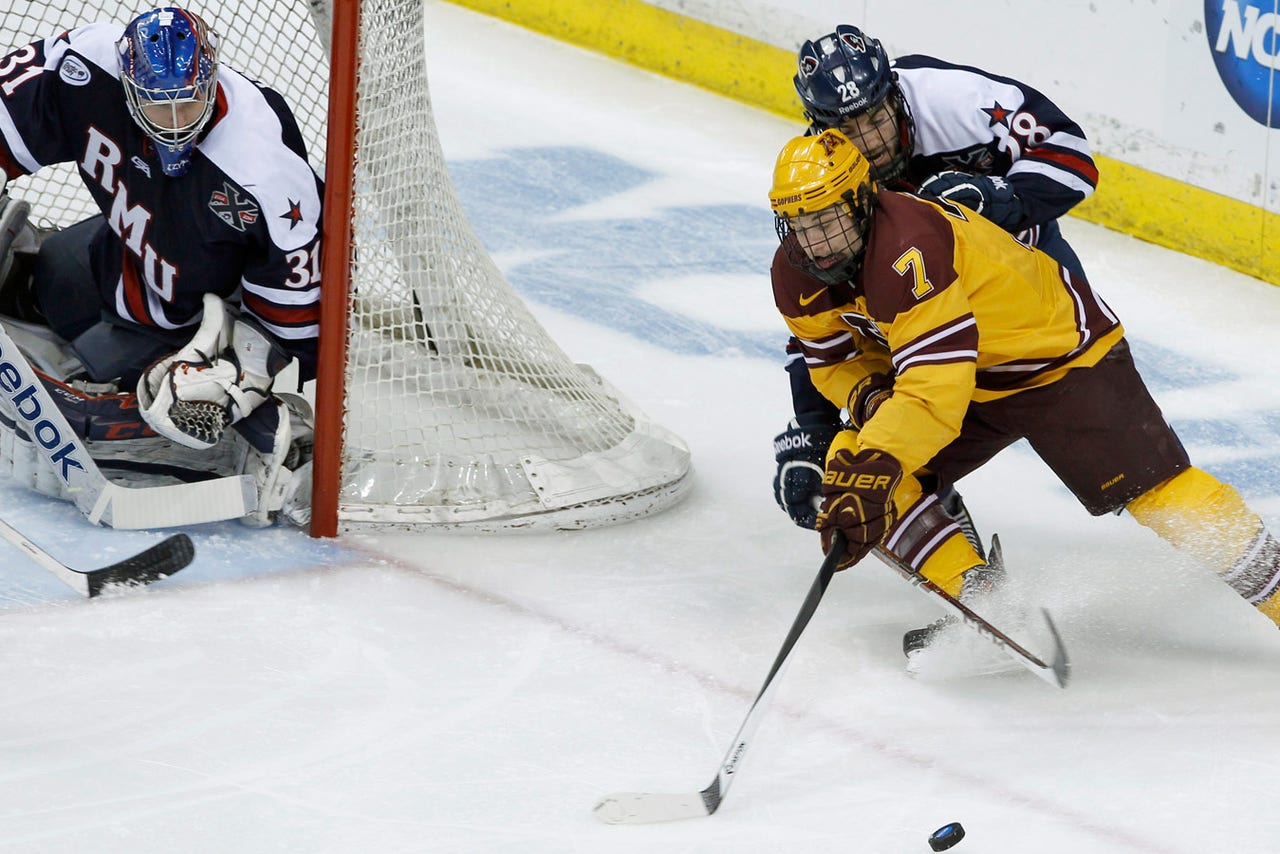 Rau returns to the Gophers: All-America co-captain Kyle Rau has announced he'll return to Minneapolis to help lead the Gophers during the 2014-15 season. He made the announcement recently during the Florida Panthers NHL Prospects Camp. He was Florida's third-round draft pick in 2011.
Unfinished business: In revealing his decision to return for his senior season, Rau made it clear that the Gophers left something on the table last season, when he helped lead them to the inaugural Big Ten hockey championship. It was his overtime goal against Michigan on March 14, you'll recall, that clinched the first-ever Big Ten crown for Minnesota. In his three seasons at Mariucci Arena, Rau has been part of three consecutive conference championship teams. Incredibly, given the program's long-legged history, that was its first three-in-a-row skein of league titles.
"I love playing hockey at Minnesota and wearing the Maroon and Gold," Rau said. "Deep down, I know that we have unfinished business here. With the talent we have coming back and the new guys coming in, I think we can have a really special season next year."
Skjei on the way, too: Another NHL prospect recently announced he'll also be back in the harness for the Gophers. Defenseman Brady Skjei, a New York Rangers first-round draft pick in 2012, says he's itching to put on the Maroon and Gold again.
"I can't wait to come back and build off of what we accomplished last year," Skjei said. "It's a new season and a new team, but I'm excited about our potential."
Bulldogs scheduled three times: The Gophers will tangle with the other Maroon-and-Gold Division I team in the North Star State, Minnesota-Duluth, three times in three locations during the upcoming season. Minnesota and UM-D will first face each other in South Bend, Ind., in the first game of the Icebreaker Classic on Oct. 10. Weeks later, they'll play a home-and-home beginning in Duluth on Fri., Nov. 14. Just 24 hours and a bus ride down I-35 later the teams will face off at Mariucci Arena.
State Tournament hero commits to Minnesota: You were impressed by him at the tournament and so, apparently, were the Gopher coaches. Now, he'll wear Maroon and Gold. Lakeville incoming senior defenseman Jake Sadek announced on Twitter this week that he's committed to play for Don Lucia. Sadek was a key element in Lakeville North's 2A state championship in March. He also opened a few eyes at the Minnesota Hockey High Performance Model Camp a few weeks ago. The 6-foot-3 blueliner is one of five prep players on NHL Central Scouting's Futures List for 2015.
---