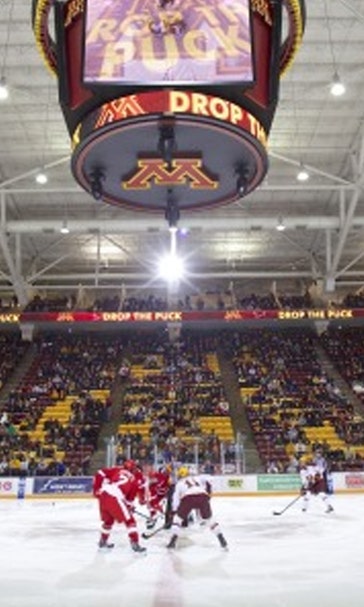 McLeod Hockey Blog: Gophers bring swagger to border battle
February 23, 2017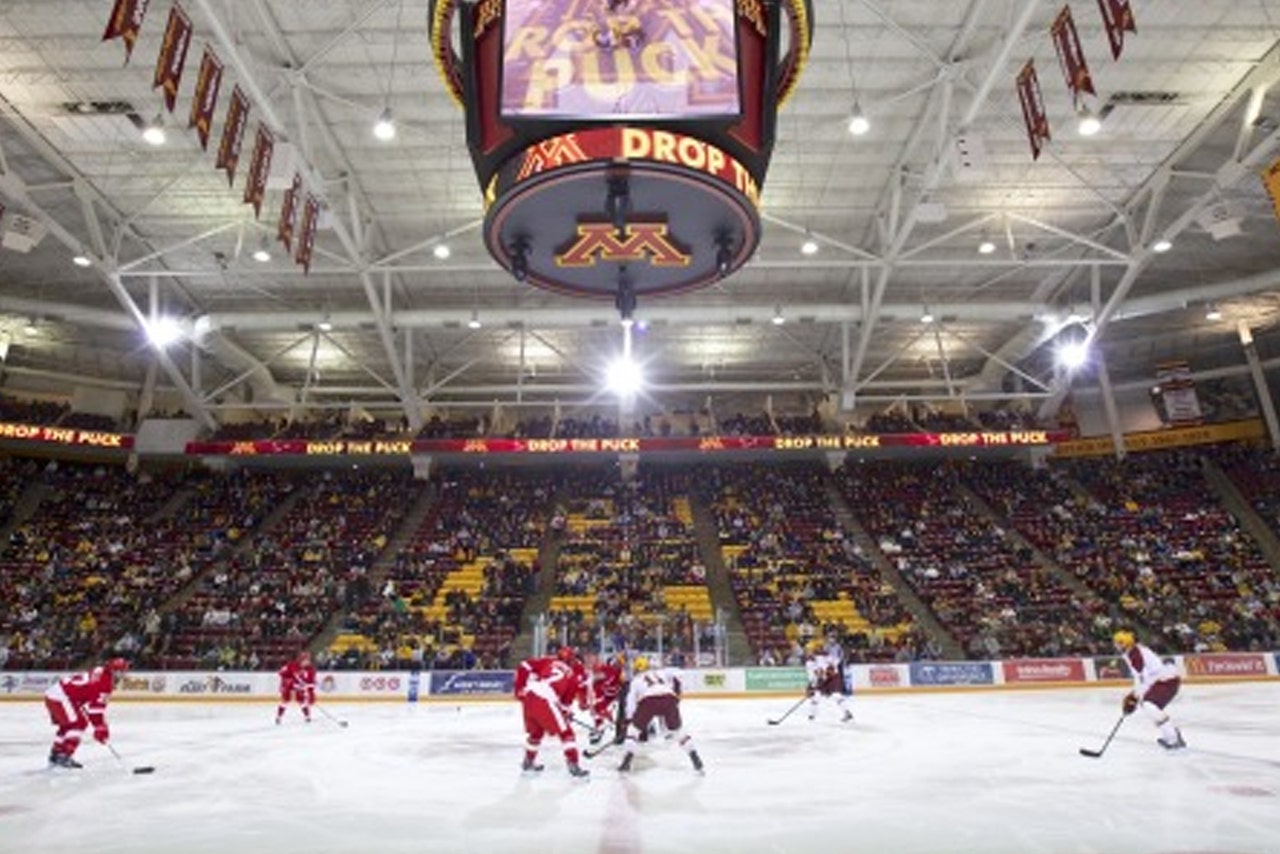 It's taking some time for rabid fans to come to grips with Big Ten hockey but if they can't manage some blood flow for this weekend's tilts, it's time to look up the number for 911.

The Border Battle with Wisconsin returns to Mariucci Arena following a slam-bang pair of games in Madison a month ago.

The Gophers now sit alone atop the Big Ten standings.

Wisconsin is the only team within striking distance at the moment, and that overtime victory by the Golden Gophers at the Kohl Center is the difference, at least in conference games.

Since the split in Madison on January 21 and 21, UM has won six of eight games, including the last three. Along the way, they've made a specialty – albeit a reluctant one – out of come-from-behind nail-biters.

None was more dramatic than last Saturday's 4-3 overtime victory at Penn State. The Nittany Lions held the lead until the final four seconds of regulation play when captain Justin Kloos nailed a goal to send the affair to overtime.

In the extra period freshman Rem Pitlick, who had scorched the Lions with a hat trick the previous evening, ended the game with his fourth goal of the weekend.

For his trouble – and four goal, six-point weekend – Pitlick was awarded the First Star of the Week from both the NCAA and the league.

No team relishes come-from-behind as a way of life, but Kloos will be the first to admit it does come in handy.

"We're going to have to focus on coming out a little better and not getting behind," he said this week, "but we do have the confidence and swagger to be able to come back from those slow starts".

Kloos has done his share. A nominee for this year's Hobey Baker Award, Kloos enters the weekend as the NCAA's top active scorer on the season, third in career points with 144.

He's also part of a team that has already recorded five hat tricks, most in the nation. He and Pitlick are joined by Leon Bristedt, Vinnie Lettieri and Brent Gates, Jr. in the Cat With The Hat department.

A Big Finish By One Of These Teams Will Win It All

After this weekend, only four regular-season games remain.

For the Gophers, they're all against Big Ten also-rans: two at Michigan followed by a final weekend set at Mariucci against Michigan State.

The Golden Gophers have won five straight regular-season conference titles.

If they stay the course – and don't have to rely too much on that comeback swagger – they'll take home the honors again this season.

First, though: Wisconsin.

First-year coach Tony Granato has won at every level of hockey.

He knows how to beat the Gophers and has demonstrated that already this season.

If the season ended right now, Granato would already have engineered one of the quickest and most impactful turnarounds in college hockey.

But it doesn't end now.

Wisconsin has four games to play after this weekend: two at Penn State and two at home against Ohio State.

With 22 and 23 points respectively entering this weekend, both teams are in sniffing distance of a conference title.

But just barely.

They would need great luck in their own affairs and a cataclysmic dive by Wisconsin to have a prayer.

And Granato has proven many times that a hungry Badger is a dangerous creature, indeed.

Please join Ben Clymer and me for every moment of the Gophers/Wisconsin Border Battle Friday and Saturday night at 7 p.m. on FOX Sports North PLUS.

DOUG McLEOD is a five-time Emmy Award-winning play-by-play announcer for Fox Sports and a longtime voice of Division I and NHL hockey. This is his 21st season calling Golden Gopher hockey games.
---