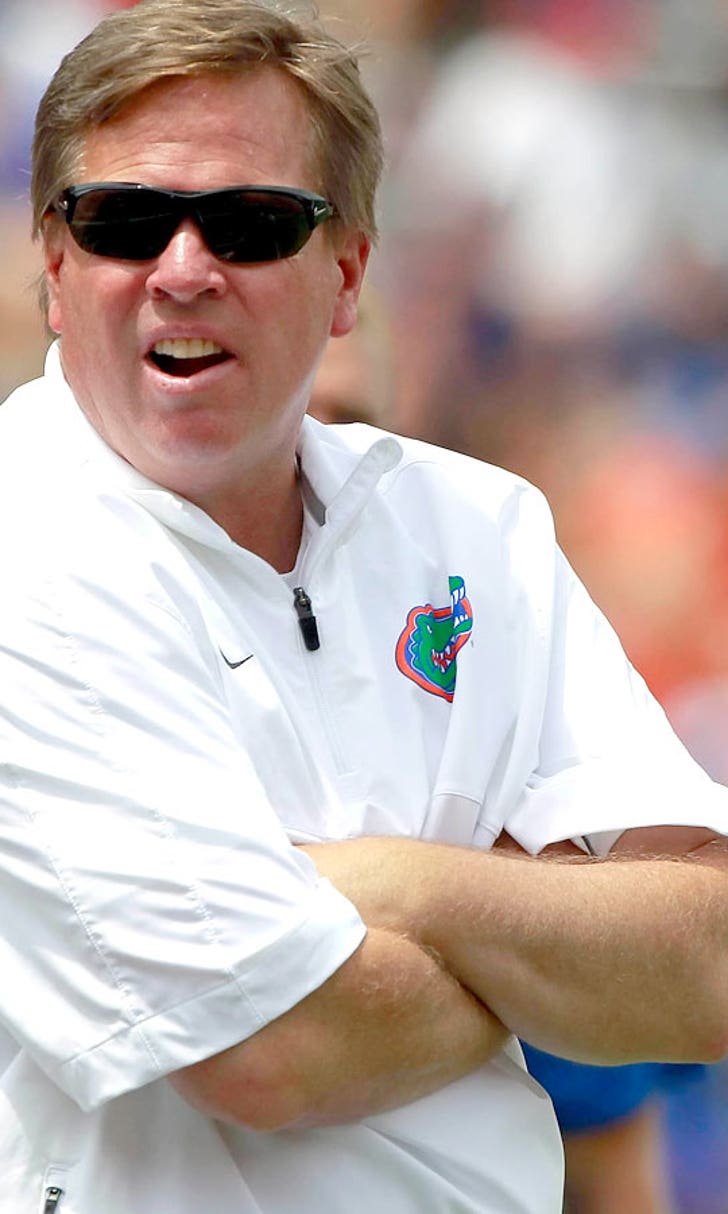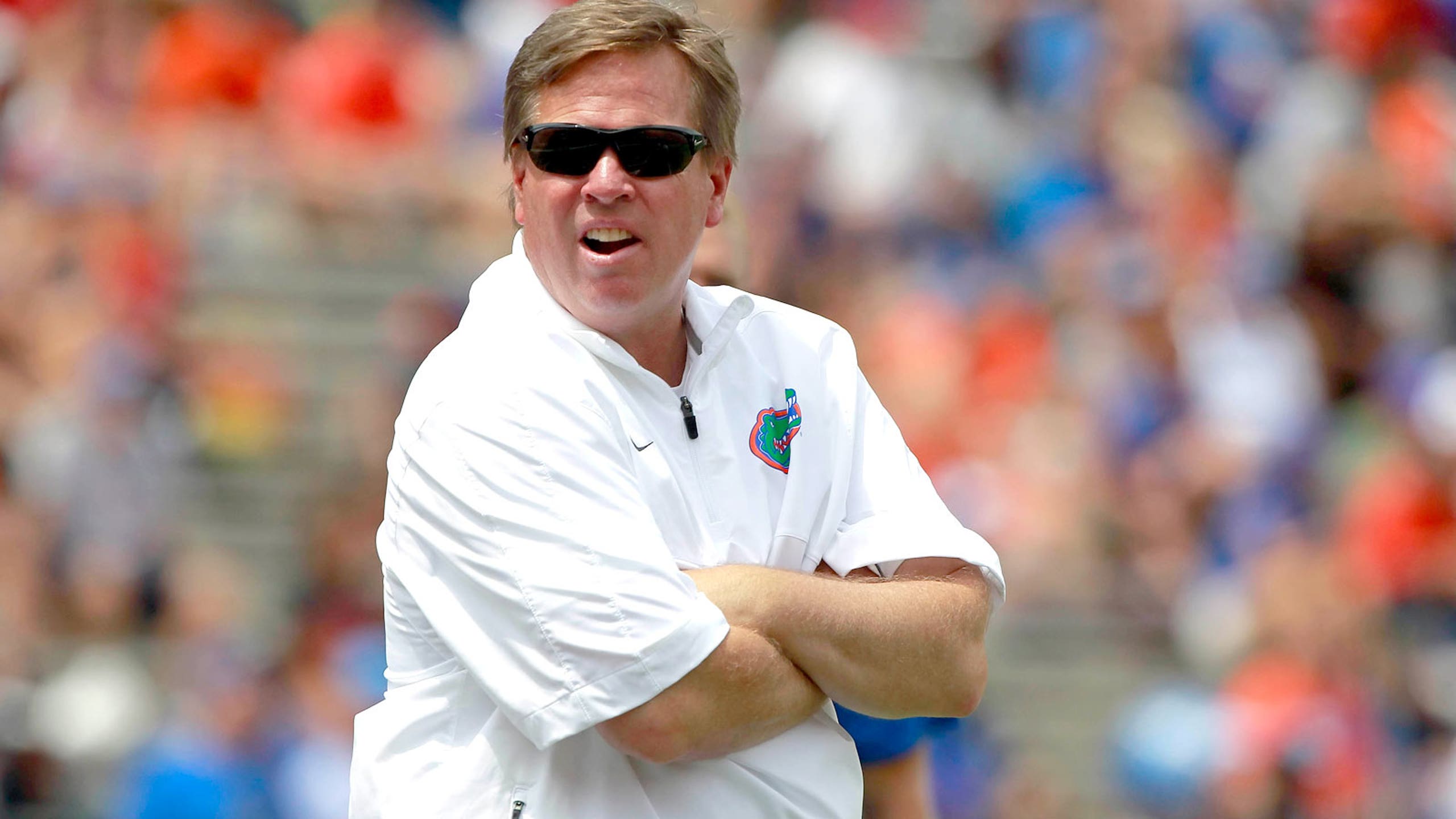 McElwain has a history of making right call at QB
BY foxsports • August 14, 2015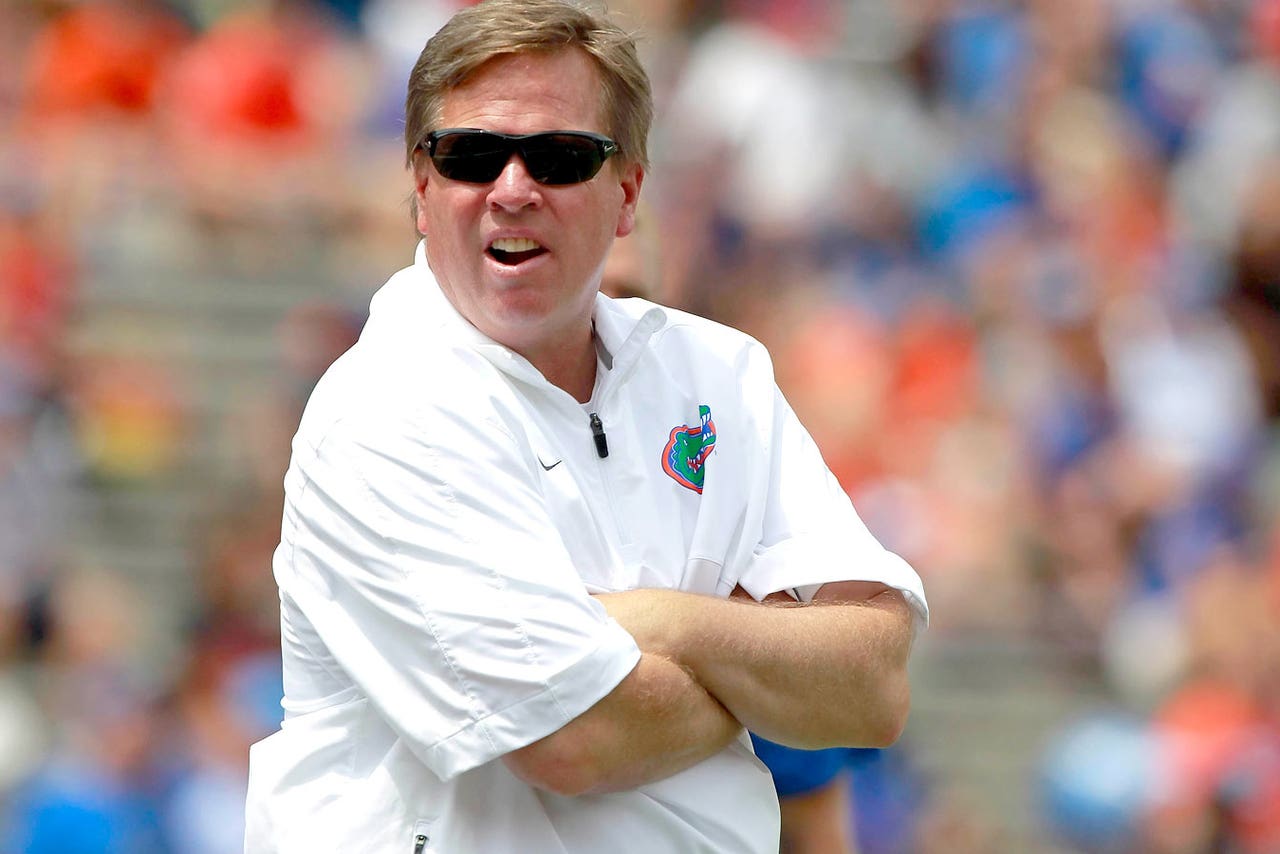 GAINESVILLE, Fla. -- Sorting out questions at quarterback is nothing new to first-year Gators head coach Jim McElwain.
He learned very early as a college quarterback at Eastern Washington the difficulties that often come into play when analyzing the game's most important position.
An inexperienced sophomore in 1981, McElwain was thrust into the starting lineup when Dan Daly, EWU's senior starter, suffered a knee injury four games into the season. EWU coach Dick Zornes, who later hired McElwain as an assistant, faced a challenging situation.
Did he enter a game at Simon Fraser the following week with McElwain, nursing a pair of cracked ribs, as the run-heavy Eagles' only active quarterback, or take a redshirt off talented freshman Jim Brittain?
"It's a difficult predicament for both kids, and not an easy decision for the coach,'' Zornes said then. "It's probably the hardest I've had to make. But I've got this year's team to think about. We'll have to take care of next season when it comes."
In a 50-14 victory at Empire Stadium in Vancouver, McElwain and Brittain both played.
As McElwain prepares for his first season at UF, the quarterback battle between Will Grier and Treon Harris is a major focal point for fans and media. Graduate transfer Josh Grady, who played quarterback and receiver at Vanderbilt, is also getting a look.
McElwain said earlier this week that he hasn't seen any separation between the quarterbacks early in camp. He and offensive coordinator Doug Nussmeier will get a better analysis when the Gators have their first scrimmage of preseason camp on Friday.
"These guys have been through a couple of different schemes and systems,'' McElwain said Wednesday afternoon on the SEC Network. "What we've done is put them in a lot of different situational things, a lot of different competition-type drills."
McElwain's situation with the Gators sounds familiar to former Alabama quarterback Greg McElroy. Recruited to Alabama by Mike Shula following a record-breaking prep career in Texas, McElroy redshirted as a freshman in 2006.
When Nick Saban took over the Crimson Tide the following year, McElroy played sparingly behind starter John Parker Wilson. In 2008, Saban hired McElwain as offensive coordinator and the Crimson Tide won 12 games as Wilson finished his career.
The following season, McElroy entered camp in a quarterback battle with Star Jackson. A hotshot freshman, AJ McCarron, had also joined the program.
McElwain went to work on putting his stamp on the Crimson Tide's offense, and specifically, developing his starting quarterback.
McElroy won the job and helped Alabama win the national title. McElwain's direction left a lasting impression.
"How much he reinforces the details,'' McElroy said. "As much as anything else, it's always talking about the details -- your progressions, your footwork, your reads. He is always coaching details.
"And another thing, he is able to sell a game plan as well as anyone. He does a really good job of formulating a game plan also. You really buy in to everything he has. That is one aspect that really sets him apart."
Before the Gators turn their focus to a game plan for the season opener Sept. 5, they must decide on their quarterback.
Grier appeared to have an edge coming out of spring camp as Harris missed time due to a family death.
McElwain isn't leaving any stone unturned in the evaluation process.
"What we try to do, and what we've done everywhere we've been, is every single rep -- and it doesn't matter what drill it is -- is charted, graded and then there is a weight put on certain situations where you really need to obviously produce," McElwain said Wednesday. "By that, we try to take the hard data and look at who's being successful and how the different teams are moving when those guys are behind center. That's the thing that kind of gives us a clue going in."
In 2012 when McElwain took over as head coach at Colorado State, the Rams had quarterback concerns as well. Sophomore Garrett Grayson eventually won the job, but when Grayson suffered an injury during the season, McElwain turned to Connor Smith and A.J. McPeek at different times.
The Rams finished 4-8 but went 18-8 in McElwain's final two seasons as Grayson, now with the New Orleans Saints, developed into one of the top quarterbacks in last spring's NFL Draft.
"Every situation is different. Even going back to a couple of those years at Alabama, we went in and played two quarterbacks in the first couple of games and then kind of made a decision moving forward,'' McElwain said. "We did that same thing [as an assistant] at Eastern Washington and did it at Montana State as well."
As the competition unfolds, McElroy said it will be important for Florida's quarterbacks to realize they have a strong ally in McElwain regardless of who plays.
When Alabama defeated Texas to win the national title in 2009, most of McElroy's teammates dispersed to celebrate with family, friends and others.
McElroy hung out with McElwain much of the night.
"You develop that relationship kind of like a father-son relationship over the course of the season,'' he said. "To be able to celebrate that win together was huge. That was one of my favorite times.
"The thing that he really helped me with a lot was confidence. He made it fun to go to work."
Thirty-five years after he experienced his first preseason camp at Eastern Washington, McElwain has learned it's really simple when evaluating quarterbacks.
Some have rockets for an arm, others are great leaders, some are dangerous runners.
But the final call must come down to production.
"We try to take it all into account,'' he said. "At the end of the day, it's the one who is producing and the team is moving the ball and creating some explosive plays for you offensively."
---
---