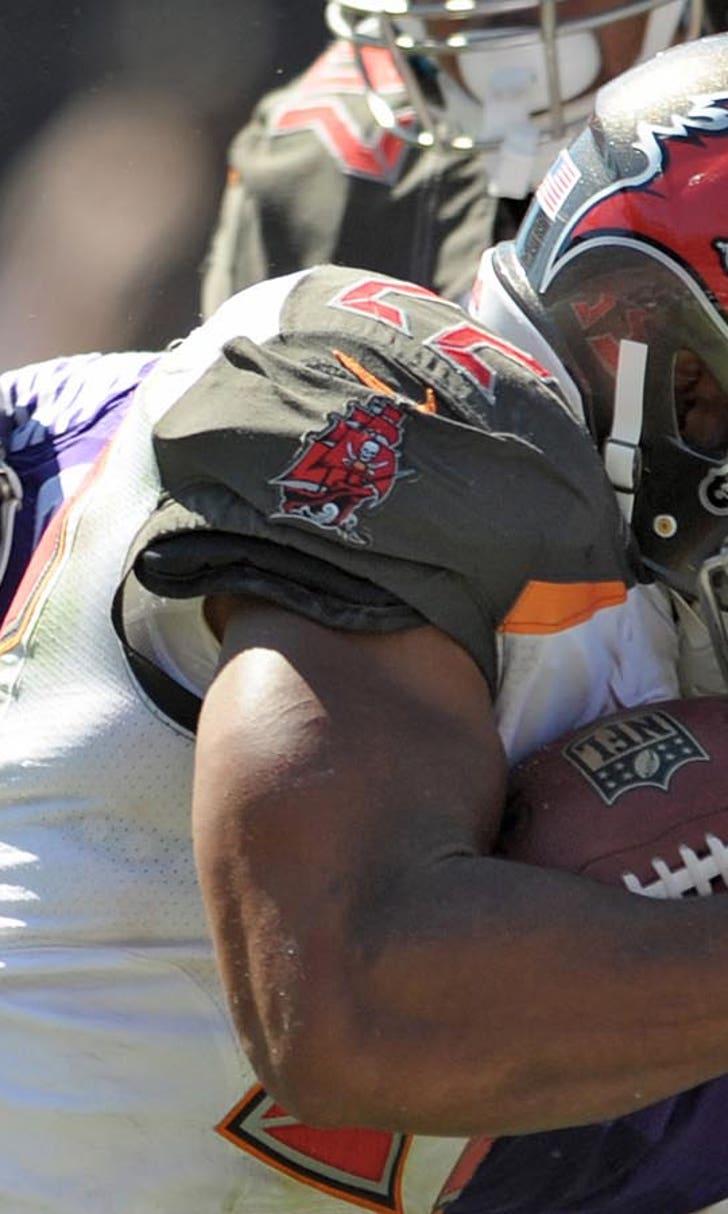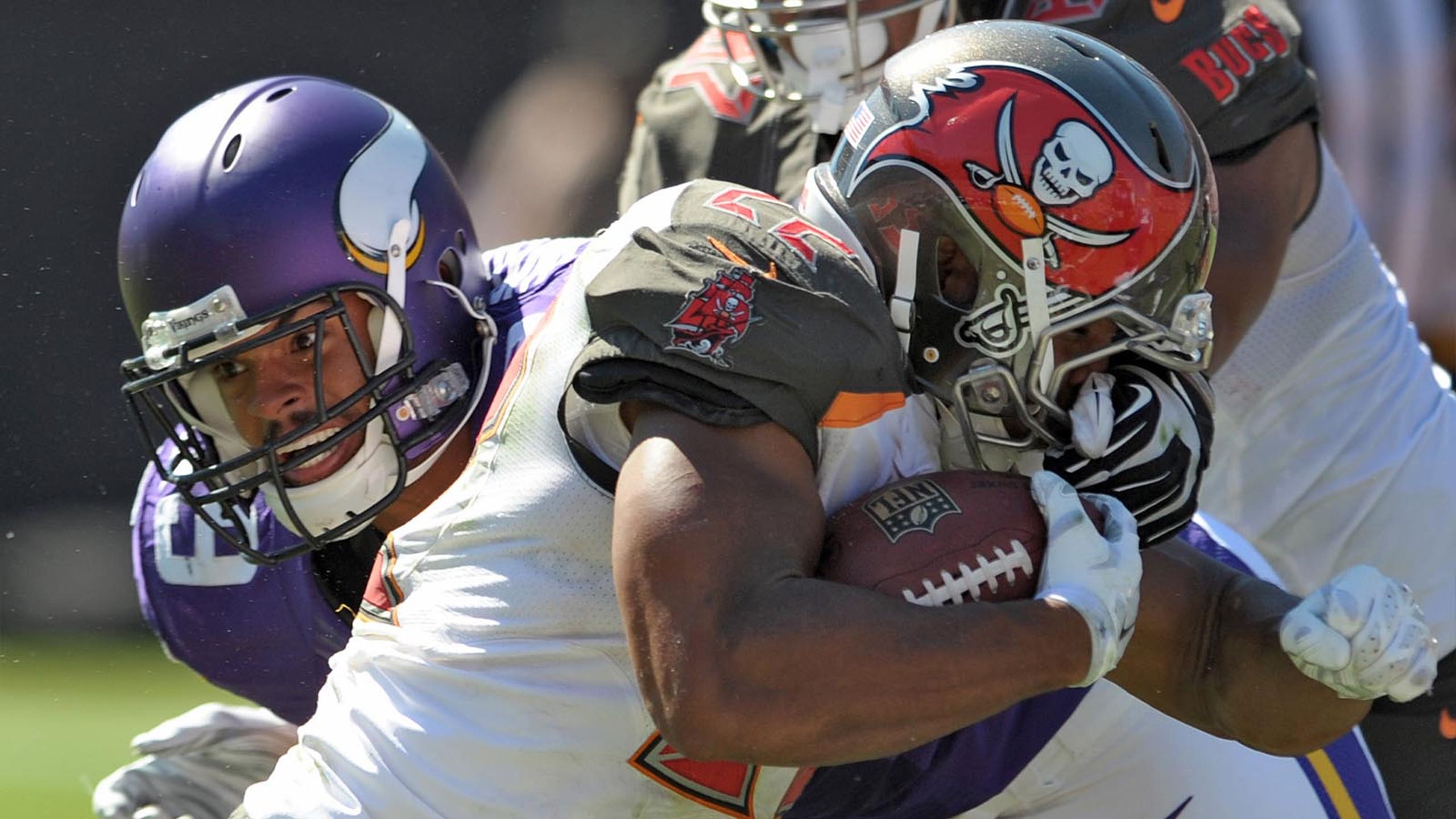 McCown or Glennon? Without running game, Bucs QBs languish
BY foxsports • November 24, 2014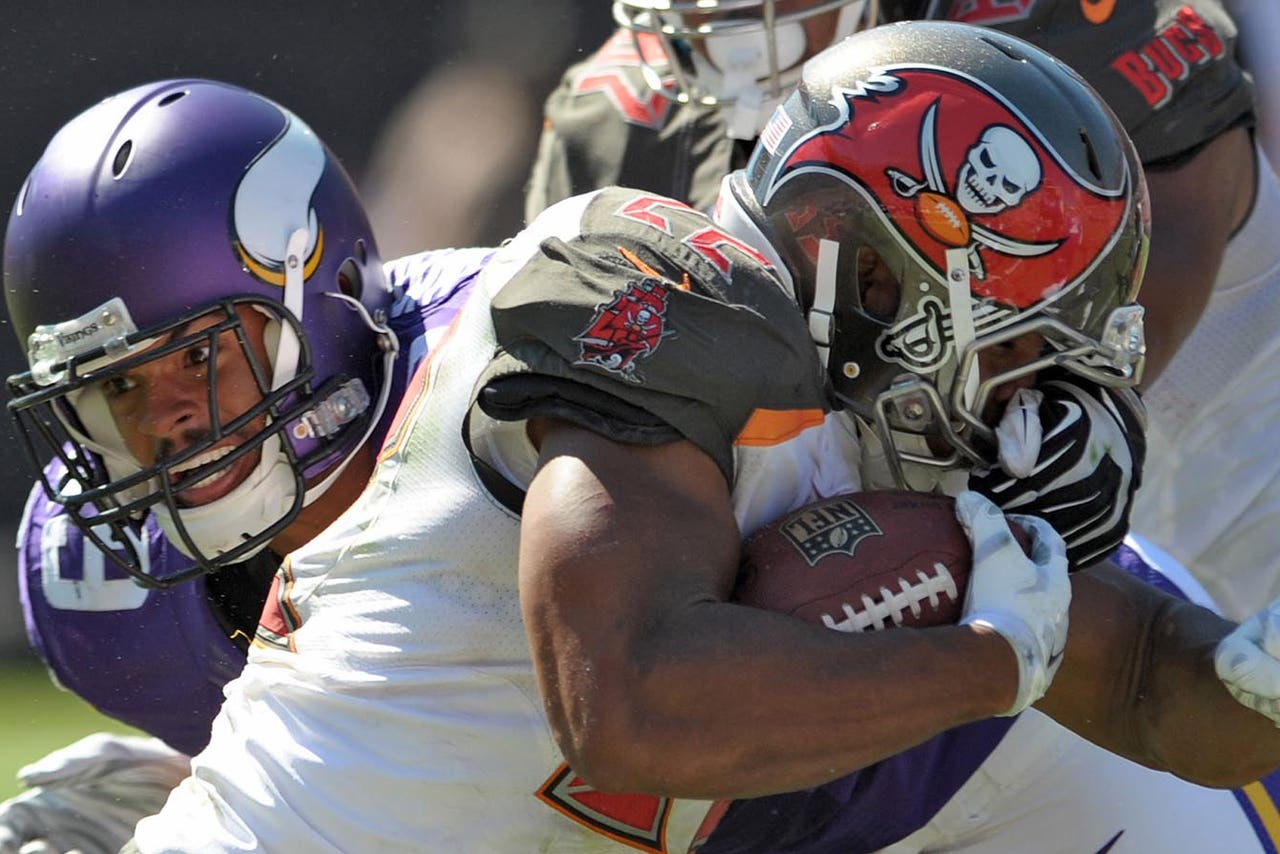 TAMPA, Fla. -- The options are similar. The options have been visited before. The options have been considered often.
Josh McCown or Mike Glennon?
The reality: It doesn't matter.
The reason: With no legitimate rushing threat behind them, both are vulnerable to be leveled by frothing defenses, both have shown that they can't deliver wins with their arms alone, both need help. And that assistance was nowhere to be found on a dark-and-damp Sunday afternoon at Soldier Field.
Hello, five sacks on McCown and a 21-13 loss to a beatable Chicago Bears bunch. Hello, a 2-9 record.
Look, the Bucs' running game remains anemic. Sunday, they relied on Doug Martin too often. The former Pro Bowl player continued his stunning decline in earning 27 yards on 11 carries. For whatever reason, Charles Sims and Bobby Rainey were used less, with Sims totaling 22 yards on six carries and Rainey 3 yards on one.
That sound you hear? It's the buzzer sounding on the countdown clock for Martin to prove he can make an impact. He has 193 yards rushing on 69 carries this season, a far cry from his golden hours as a rookie in 2012, when he ran for 1,454 yards and made Mark Dominik look wise for selecting him 31st overall.
But time has been unkind to Martin. He's not doing the job. He's not anyone who makes defenses think twice about making life miserable for McCown or Glennon.
The Bucs should move on.
Lovie Smith and Marcus Arroyo can keep knocking on Martin's door, but they would be smart to turn to another option who answers their call better. Or at least turn to someone who would benefit from the additional reps. So that means Rainey and Sims should be rewarded larger roles.
Rainey, for one, has given the Bucs their best rushing efforts this season. He had 144 yards against the St. Louis Rams. He had 87 yards against the Cleveland Browns. He has a team-high 395 yards.
How is limiting him to one carry in the best interest of Tampa Bay's offense?
Sure, he has coughed up the ball three times. But all the fumbles came in the first three weeks. He hasn't place the ball on the turf since doing so twice against the Atlanta Falcons in Week 3. Three fumbles shouldn't be a life sentence.
Sims, meanwhile, must be developed more. Frankly, we don't know much about him. He has 81 yards since returning from surgery on his right ankle, and he hasn't shown the flash so far that was expected when he was introduced in Week 10. The West Virginia product remains a rookie, and he's far from a finished product. But it's strange to waste chances to develop Sims by trying to solve Martin's enigma.
''Charles, Bobby and Doug all got their opportunities to play yesterday, which we wanted to do,'' Smith said. ''We wanted to keep them all involved as best we can. We'll continue to get all three guys their reps.''
This issue is complex. The running game is a collective problem, and the lack of effort placed into pounding the ball is concerning. The Bucs have 239 rush attempts, which is only more than the Oakland Raiders' 214. That's not good company to keep.
''Running the football, it sets up the passing game,'' offensive tackle Demar Dotson said. ''So with us not running that well, it puts them safety deep, and they can play on guys like Vincent Jackson and Mike Evans. And we put a lot of pressure on those guys, because we're not running the ball.''
There's no easy answer. The Bucs' offensive line has been bad. But at times, running backs have failed to attack whatever holes are there with enough burst. No one has performed to the standard necessary to take pressure off whichever quarterback receives the start.
McCown? Glennon? It's understandable why the debate receives attention, but it misses the larger point.
Neither option is good enough to lift the Bucs to victory by himself. Neither is a long-term answer who has the skill to carry a team on his back, fire passes with precision in the face of pressure and dust himself off before doing it all over again.
That's no surprise. Before the season, McCown and Glennon were considered game managers, not gamebreakers. They have lived up to their reputations. Nothing more.
In fact, Glennon's failure to elevate himself to make the top job his own after McCown's right thumb injury is more disappointing than McCown's eight interceptions in six starts. McCown has reached his ceiling at age 35. At age 24, Glennon had the potential to prove himself as the Bucs' Quarterback of the Future.
Not quite.
Instead, Sunday's result was another example of why the Bucs need a strong running game to take heat off whatever option they choose behind center.
It's time to see what Rainey and Sims can do.
So listen to the debate: McCown or Glennon? The question will rage on.
Sides have been debated. Sides have been taken.
But both options struggle without proper support behind them.
The better focus is this: When will the running game thrive consistently?
Eleven games into a frustrating fall, the Bucs continue to wait.
You can follow Andrew Astleford on Twitter @aastleford or email him at aastleford@gmail.com.
---