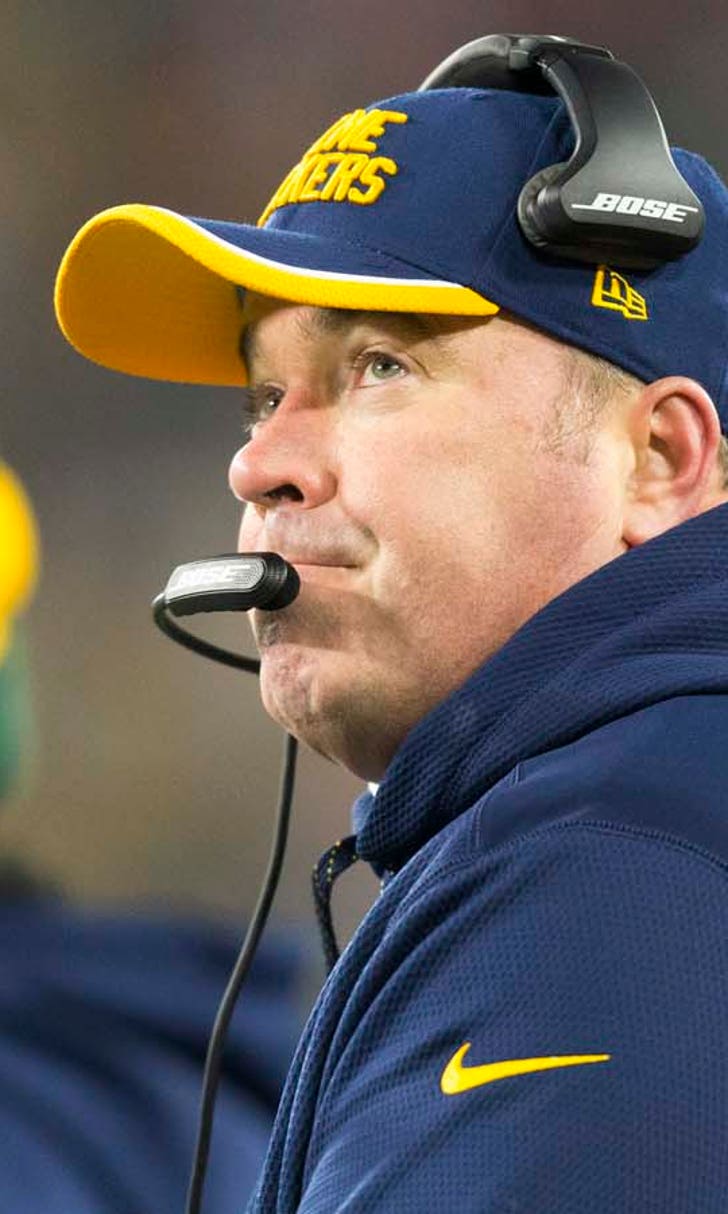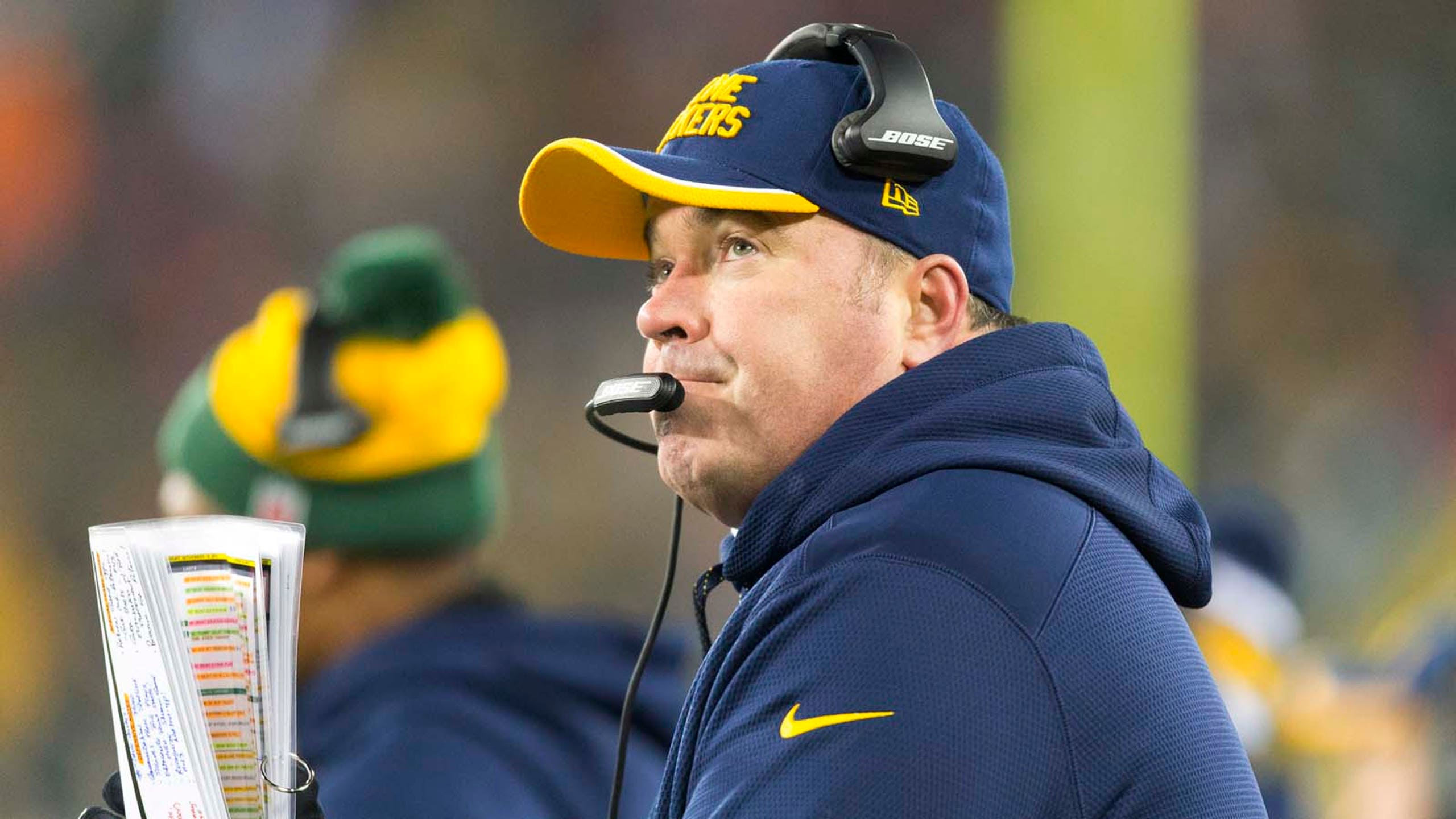 McCarthy: Packers 'have to guard against overconfidence'
BY foxsports • November 17, 2014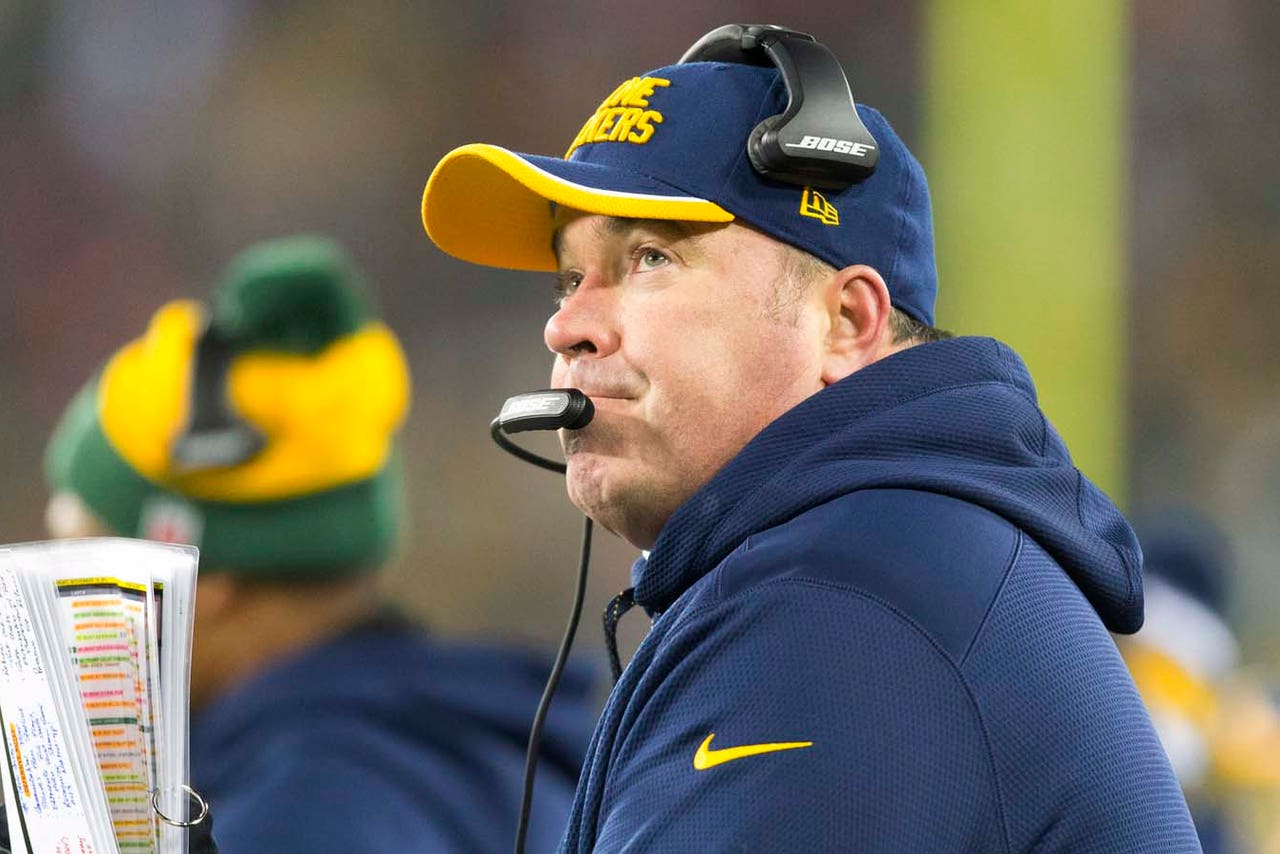 GREEN BAY, Wis. -- For the second consecutive week, the Green Bay Packers players enjoyed Victory Monday. And, for the second week in a row, the extra day off was well-earned.
It's been back-to-beat beatdowns of two NFC opponents, defeating the Philadelphia Eagles 53-20 on Sunday, one week after taking apart the Chicago Bears 55-14. With a point differential of 74 points in those two games since the Packers' bye, the players likely spent Monday feeling quite confident about what they've accomplished recently. They should feel good about it. NFL games aren't supposed to be that one-sided, especially not when a team like the Eagles -- with 7-2 record entering Week 11 -- are on the other side.
In theory, momentum is on Green Bay's side going into the final six games of the regular season. As well as the Packers are playing right now, it should make them a very difficult matchup for any team.
But momentum is a tricky thing, and head coach Mike McCarthy conveyed his thoughts on that topic in an interesting and forthright way.
"I think momentum is very important in any sport, so it's something that you try to build, but I think you have to be realistic on what you gain from momentum," McCarthy said Monday. "To me, momentum is more important to be utilized for refocusing, staying true to how you initially gained production that put you in a position of momentum.
"Momentum is something you can view as an energy source, but you have to be realistic on how you think it affects your football team. This game, a lot of it's about confidence. When you have success, you're able to build your confidence. But you definitely have to guard against overconfidence."
Ah, the joy of trying to balance a healthy dose of confidence with a guarded sense of not being overconfident.
If Green Bay was overconfident, it might view its next game as an easy win. Even though it's on the road (and not at home where they've won the past four games by 127 points), the Packers will soon begin preparation for the 4-6 Minnesota Vikings. A team they already beat once. Not just beat, but dismantled. A Vikings team that Green Bay led 42-0 before the fourth quarter even began in the Week 5 meeting. A team that lost Sunday to the Bears, seven days after the Packers' 41-point win over Chicago.
It's a scenario like that which makes guarding against overconfidence something Green Bay has to be aware of.
"Well, this is a division game versus a very spirited rival, and I think you have to stay in tune with what kind of game this is going to be," McCarthy said. "Every time we play the Vikings, it's a tough contest. Always has been, I know in my time here, and I expect this to be no different.
"Just from the videos I've seen to this point, you can see the cohesiveness has definitely picked up, so we have to stay focused on how we need to play and just stay in tune with the fact that this is going to be a tough football game. All these division games are."
Even if the Packers do make quick work of Minnesota, there's a potential Super Bowl preview matchup awaiting them a week later when the AFC-leading New England Patriots travel to Lambeau Field.
While everything is going almost perfectly for Green Bay at this point in the season, it's still a team that's far from being guaranteed a fourth consecutive division title -- or even a playoff berth at all. The NFC North is currently a tie at the top with the Packers and 7-3 Lions, though it's Detroit that technically leads given its Week 3 head-to-head victory. The two teams have a rematch in Green Bay in Week 17.
A wild-card spot won't be much easier to claim, either. Whether it's the Eagles or Dallas Cowboys (both 7-3) who win the NFC East, the other will be fighting for the No. 5 or 6 seed. Seattle and San Francisco are also right behind with 6-4 marks. And with those two division rivals still to face each other twice, a sweep by the Seahawks or 49ers would put them in great position to get into the playoffs.
That's why, for as unstoppable as the Packers look right now, McCarthy knows it could all change with one loss. The race for the division and for a spot in the playoffs is too tight for Green Bay to begin feeling overconfident.
Follow Paul Imig on Twitter
---
---