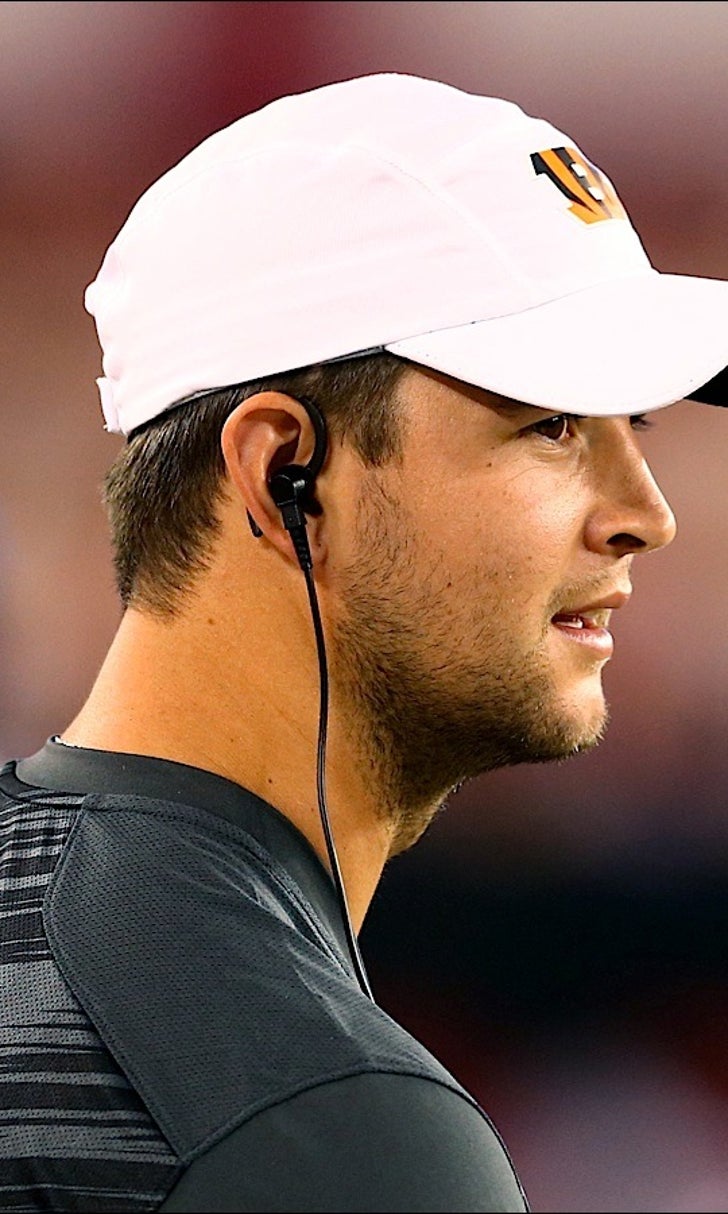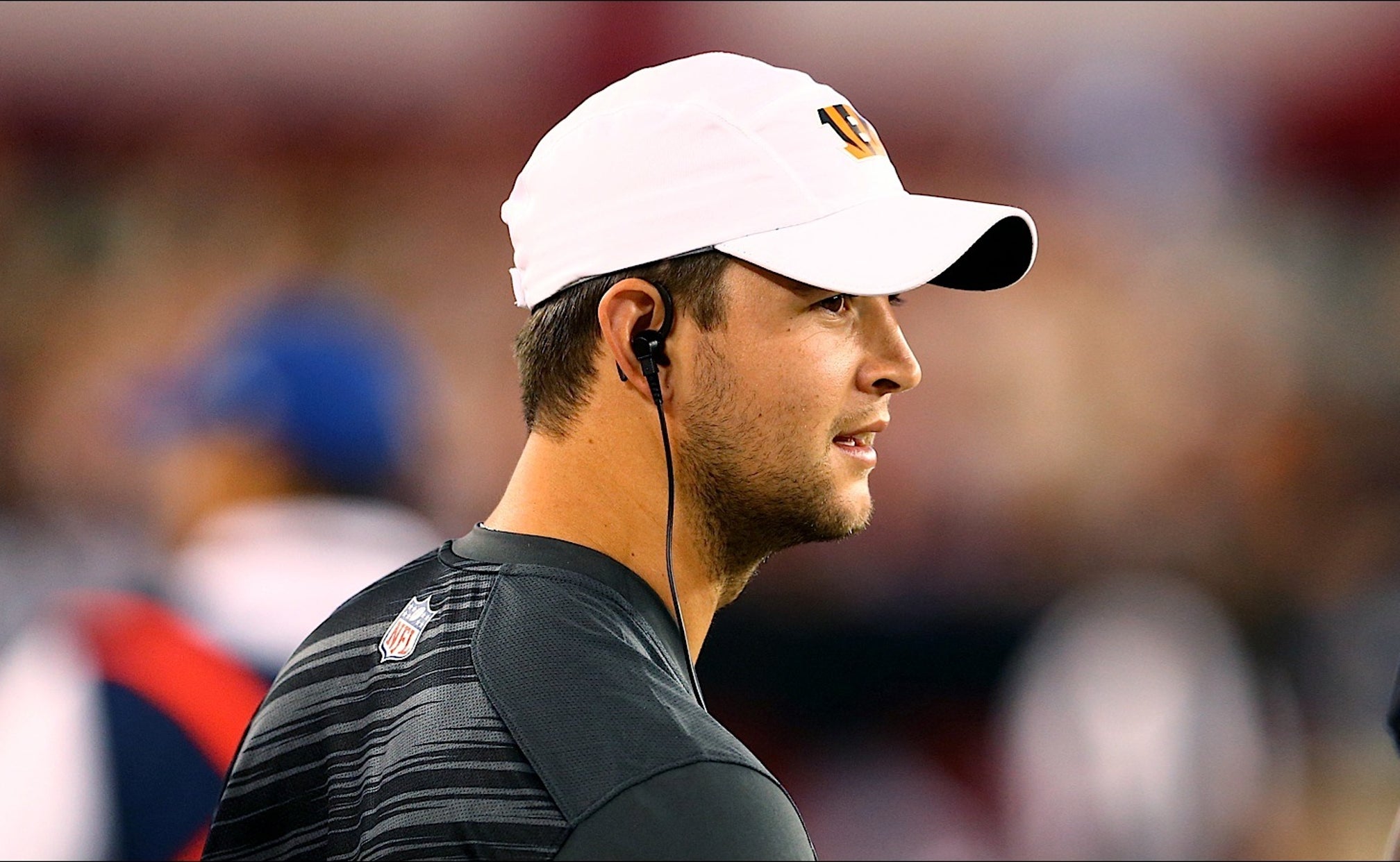 McCarron on the mend, learning from old rival
BY Marcus Hartman • October 1, 2014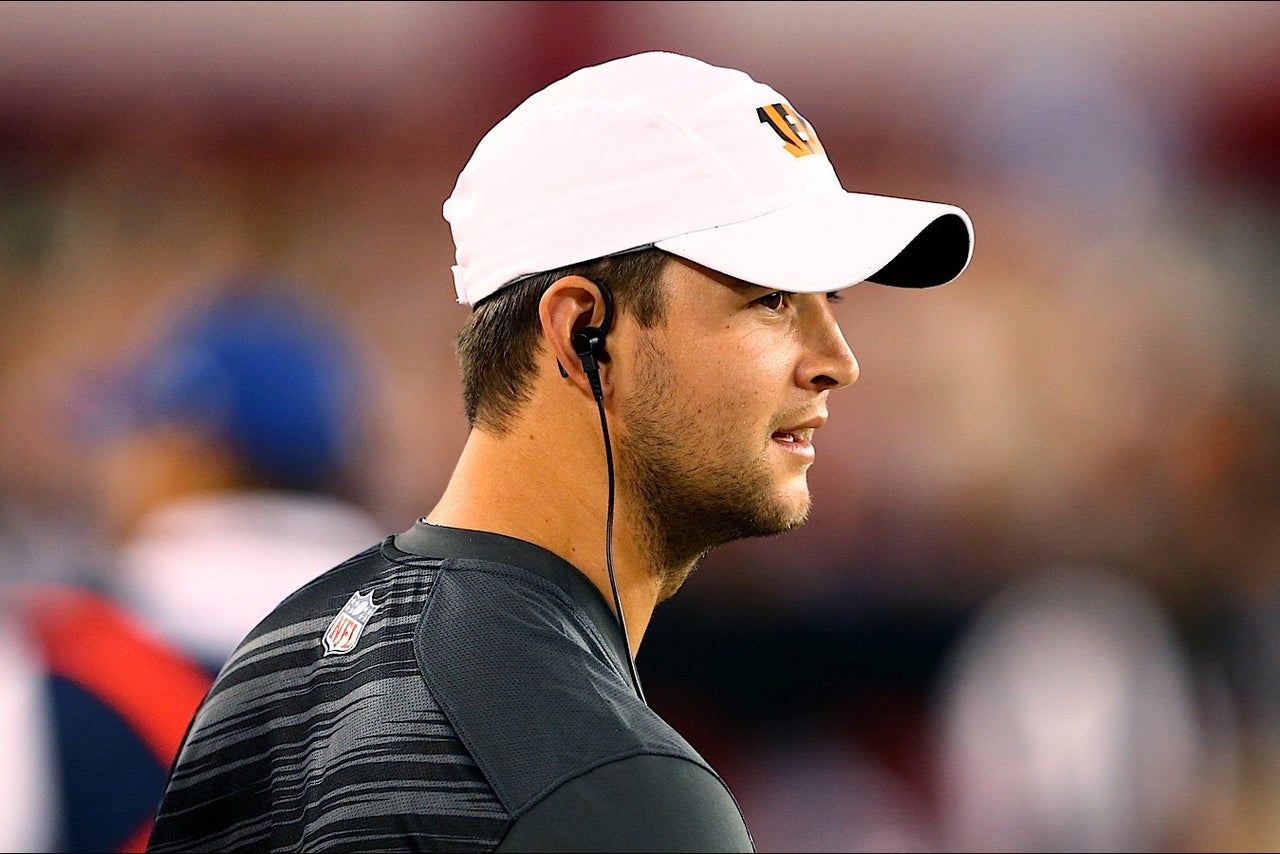 Thanks in part to his national championship-winning career college career and his well-known wife, AJ McCarron's reputation precedes him in the sports world.
The former Alabama quarterback even had someone advocate he be handed the starting quarterback job at the start of preseason (with a sign hung off an overpass). That was never in the cards for a variety of reasons, most of all the fact a shoulder injury prevented him from even being able to play in the preseason. It eventually landed him on the non-football injury list and limits what he is allowed to do with the team.
But four weeks and three games into the regular season, McCarron told Bengals.com he is making the most of his time on the sidelines by trying to soak up all the knowledge he can from starter Andy Dalton and No. 2 quarterback Jason Campbell.
Yes, that would be Jason Campbell, Auburn class of 2005.
"I mess with Jason that it feels like I've been watching him since preschool," McCarron told Dan Hoard. "I used to love watching him play in college and being able to be around him right now after he's had so many years in the NFL -- it's just awesome to sit back and learn from guys of that caliber and it's definitely a pretty cool experience."
Fraternizing with an Iron Bowl enemy is nothing new for McCarron, of course. He famously dated and recently married Auburn grad Katherine Webb, a relationship that has made perhaps as many headlines as his football career since he used up his eligibility at Alabama in January.
With Dalton turning in a stellar start to his fourth NFL season and Campbell in place as the backup thanks in part to his familiarity with offensive coordinator Hue Jackson, it seems unlikely McCarron will be making any news on the football field any time soon (at least in real games), but he reports he is now healthy.
"I'm back to my old self and feel 100 percent," he said. "I'm just waiting to see what we're going to do."
Follow on Twitter @marcushartman
---