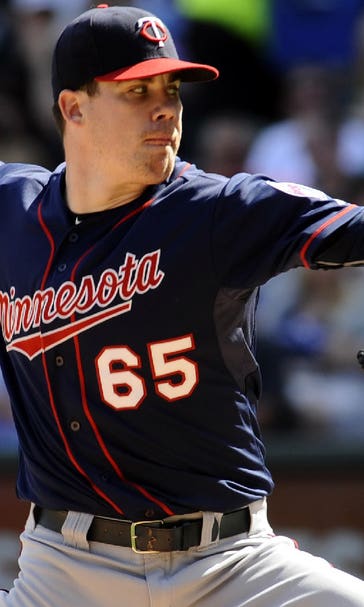 May's day: Young pitcher guides Twins to narrow win
May 23, 2015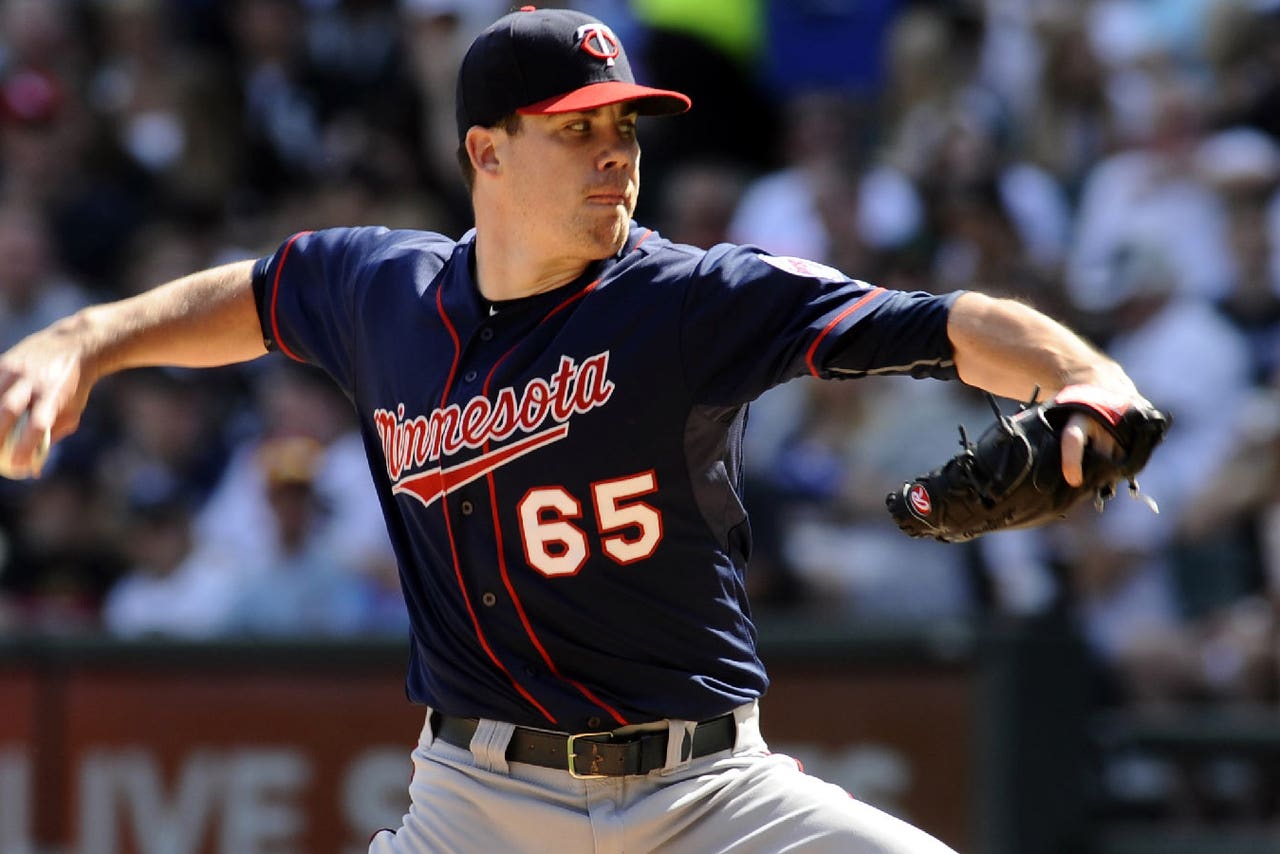 By late Saturday afternoon on Chicago's South Side, shadows had crept across home plate, severely limiting hitting. Batters for both the Minnesota Twins and Chicago White Sox simply had a hard time seeing pitches as they approached.
Chicago starter Chris Sale rarely needs the benefit of any deception. Sale, after all, is a three-time All-Star who boasts a career ERA of 2.86. Minnesota starter Trevor May, on the other hand, would usually take any assist he can get.
On this day, though, May seemed quite capable of generating his own sleight of hand. May turned in his best outing of the season, guiding the Twins to a 4-3 victory.
"It was a nice performance. . . . Overall, a much-needed performance," said Minnesota manager Paul Molitor, after May limited Chicago to three runs on six hits, while striking out nine and walking none.
"It was a variety of pitches he was using to get ahead," Molitor added. "That's a good sign for him."
The Twins (24-18), now 14-6 in the month of May, have often seen their offense operate in fits and starts of late, and Saturday was no different.
Minnesota bolted out to a 4-1 lead by the third frame, thanks to early home runs off the bats of Torii Hunter and Eduardo Nunez. And, in the end, that proved to be just enough offense to give Minnesota its second win of the season over the talented Sale (now 3-2 in 2015, despite Saturday's 10-strikeout effort).
Both of the visitors' early blasts came off Sale fastballs. Hunter started the day's scoring, for example, by tattooing a 96 mph heater well over the fence in left for his seventh homer of the season.
But Chicago (19-21) chipped away, and closed to within 4-3 by the conclusion of a third inning that included an RBI triple from Adam Eaton.
Then, the pitchers' duel officially commenced.
Sale mixed his pitches craftily for the White Sox, topping out at 97 mph while dipping down as low as 83 on occasion. As they have throughout Minnesota's recent road trip, the Twins' bats were largely muted after the first three innings.
May, a solidly built, 6-foot-5 righty, was also efficient. The 25-year-old needed just six pitches to retire Chicago in order in the fourth inning, for example.
"For a young guy coming up, the confidence-factor is huge," Twins catcher Kurt Suzuki said of May. "He's obviously got the stuff to be a guy here."
"I'm trying to stay as aggressive as I can, every single pitch," May noted. "I felt pretty comfortable with the changeup today, (and) I was aggressive with it."
By the time Chicago was retired to end the sixth, May already had a season-high eight strikeouts. In the end, Saturday marked the first time in his career that May completed a full seven innings.
"I was happy with the way things shook out," said May (3-3, 4.95 ERA). "It was fun."
May certainly didn't do it alone on Saturday -- Aaron Hicks helped, with a sterling, diving grab in right-center field in the eighth inning, and closer Glen Perkins survived a mini-scare late for his league-leading 16th save -- but the young starter led the way.
That can only be considered an encouraging sign for a Minnesota squad that has won 18 of its last 26 games entering Sunday's series finale.
---