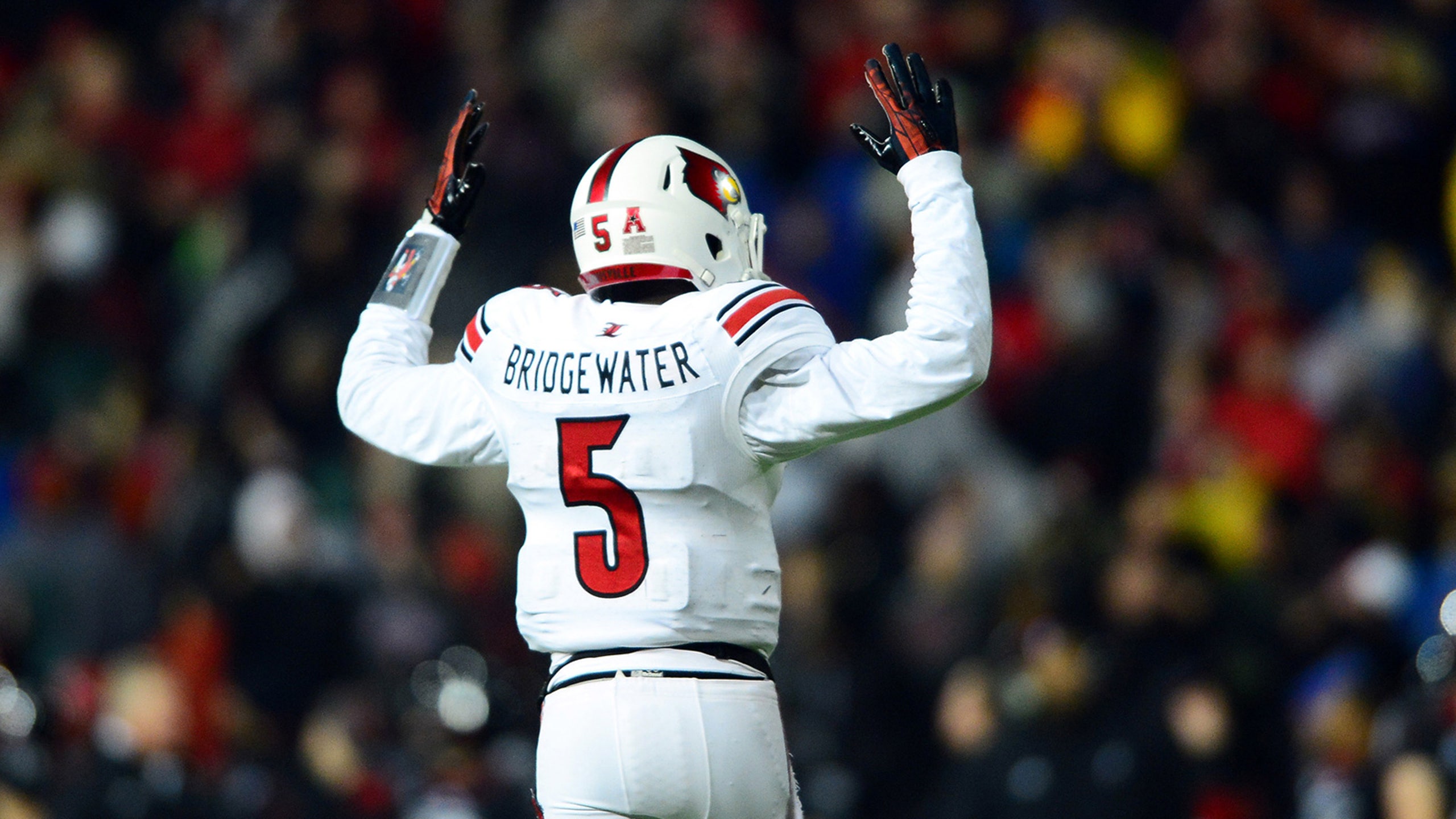 Mayock favors Bridgewater for Browns
BY foxsports • February 18, 2014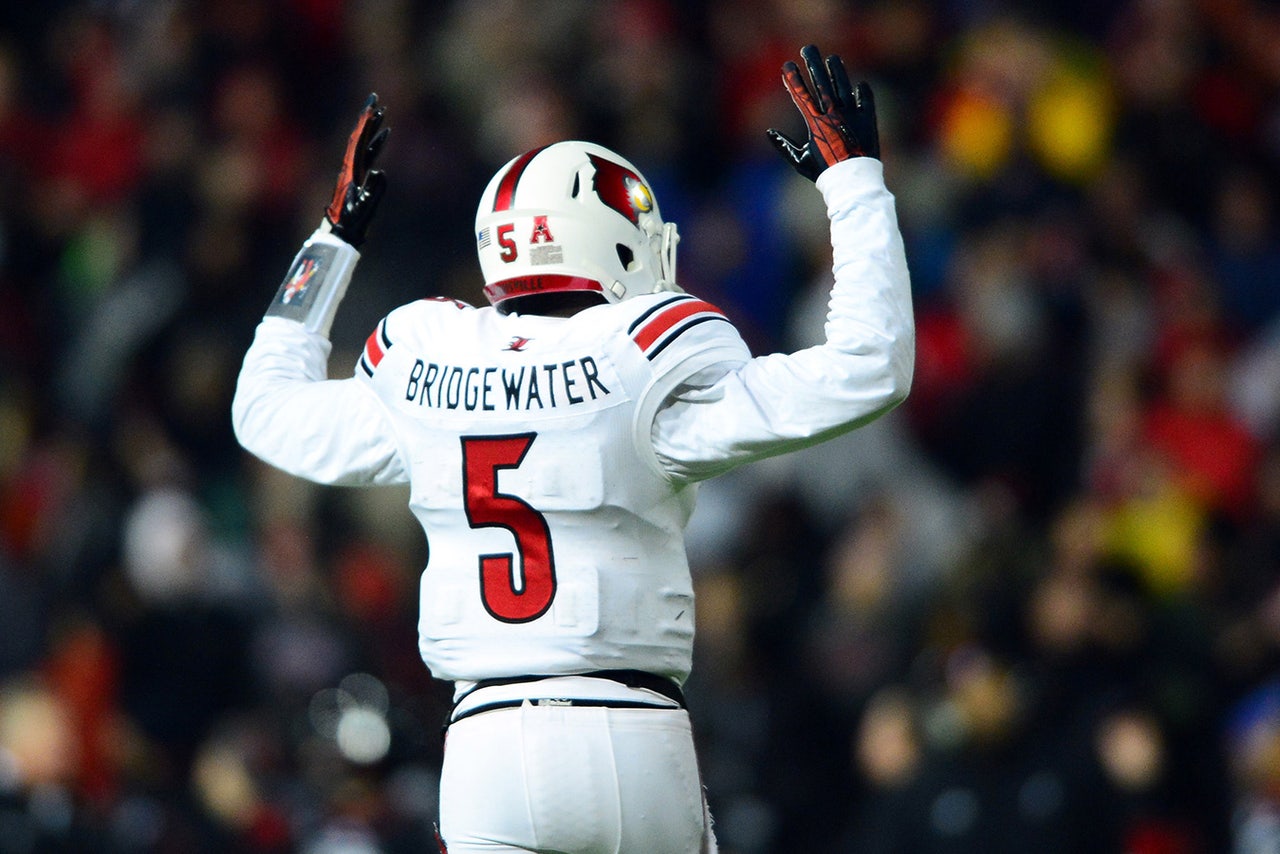 NFL Network Analyst Mike Mayock said (on a conference call Tuesday) this is a year for NFL teams to have multiple picks in the first round of the NFL Draft. 
If true, that puts the Browns in a good position as they currently have three picks in the top 35 of the draft. They have the fourth overall pick, as well as the 26th pick as a result of the trade with the Colts for Trent Richardson. They also have their pick at the top of the second-round.
"From my perspective, this is the deepest and best draft class I've seen in probably ten years," Mayock said. "That's been reinforced by most of the general managers and scouts I've talked to throughout the league. I had one GM tell me the other day that having a top 20 pick this year is very similar to having a Top €'10 pick last year."
A lot of speculation already has the Browns taking a quarterback with one of their high draft choices. Mayock talked about the projected top three -- Teddy Bridgewater, Johnny Manziel and Blake Bortles-- as the teams head to the NFL Scouting Combine. Mayock said, in his opinion, Louisville's Bridgewater is the most ready to step in at the NFL level.
"So from my perspective, the reason I think he's the quote "most ready" to play in an NFL-style offense, he was in shotgun, his offense, they threw the ball short, intermediate and deep," Mayock said. "He understands three-€'step, five-step and he reads more than just half a field.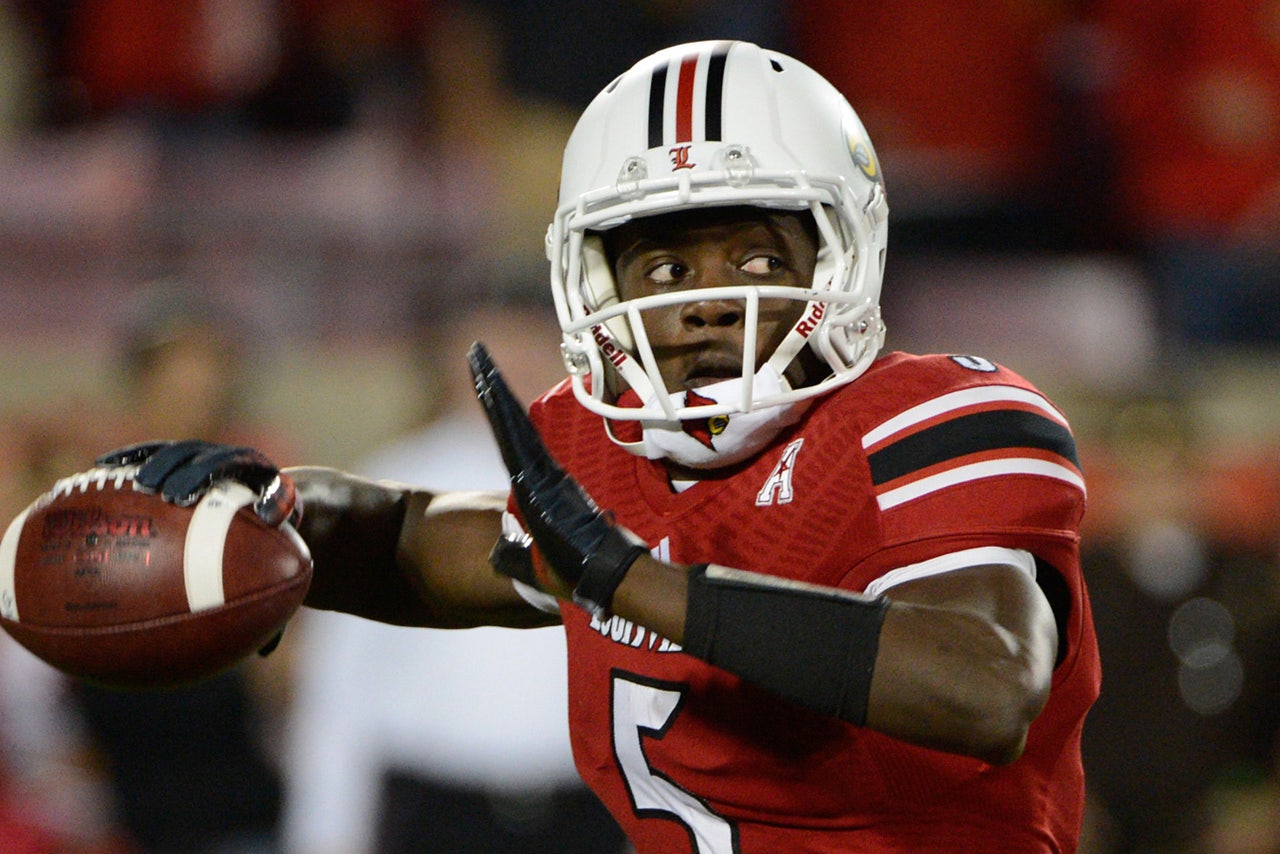 Louisville Cardinals quarterback Teddy Bridgewater (5) looks to throw during the first half of play against the UCF Knights at Papa John's Cardinal Stadium. Central Florida defeated Louisville 38-35.
"You can put the tape in and watch him do things and say, yeah, that translates to the next level," he said. "He's not as much a wild€'card as  Manziel, and I think he's more developed in his reads and throws than Bortles.
"So that's why I say, I think he's the most ready to play," he said. " Whether or not he's going to be there, that depends what Houston and Jacksonville do." 
GM Ray Farmer said last week he knows who he would select at quarterback if he were to take a quarterback with their top pick today.
Mayock said he's not sure the Browns have decided on a quarterback.
"Yeah, you know what, I'm not sure the Browns know yet who the best one of those three is," he said. "Because on one hand, you talk about being in that division is, and I live in the Philadelphia area so I get to see a lot of Baltimore Pittsburgh, Cincinnati, Cleveland, and I know that you have to be able to throw the ball in the wind and the cold.  You have to have big hands. 
"There's a lot of stuff about quarterback in those conditions," he said. "I think all of those Top 3 quarterbacks could play for the Cleveland Browns.  Blake Bortles is kind of a bigger, stronger guy, and people think he's got the biggest arm.  I'm not sure if he does or not.  I want to see him live. But I also think he's the least developed of the three. 
"I think Bridgewater is the most ready to play NFL-style quarterback in this draft and I think Manziel has got that "it" factor, where I don't think it matters if it's Cleveland, Seattle, Dallas, warm weather, cold weather, whatever.  I think he's just going to be who he is."
However, Mayock said he thinks any of the three could play for the Browns. 
"So I understand what (Kyle) Shanahan's offense is and I understand what you're asking me, but I think all three of them could fit depending what they feel about each individual kid." 
---