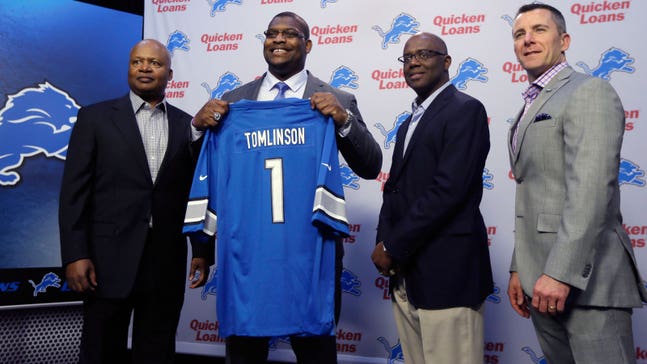 Mayhew tweaked strategy, addressed Lions' needs in NFL Draft
Published
May. 4, 2015 11:16 a.m. ET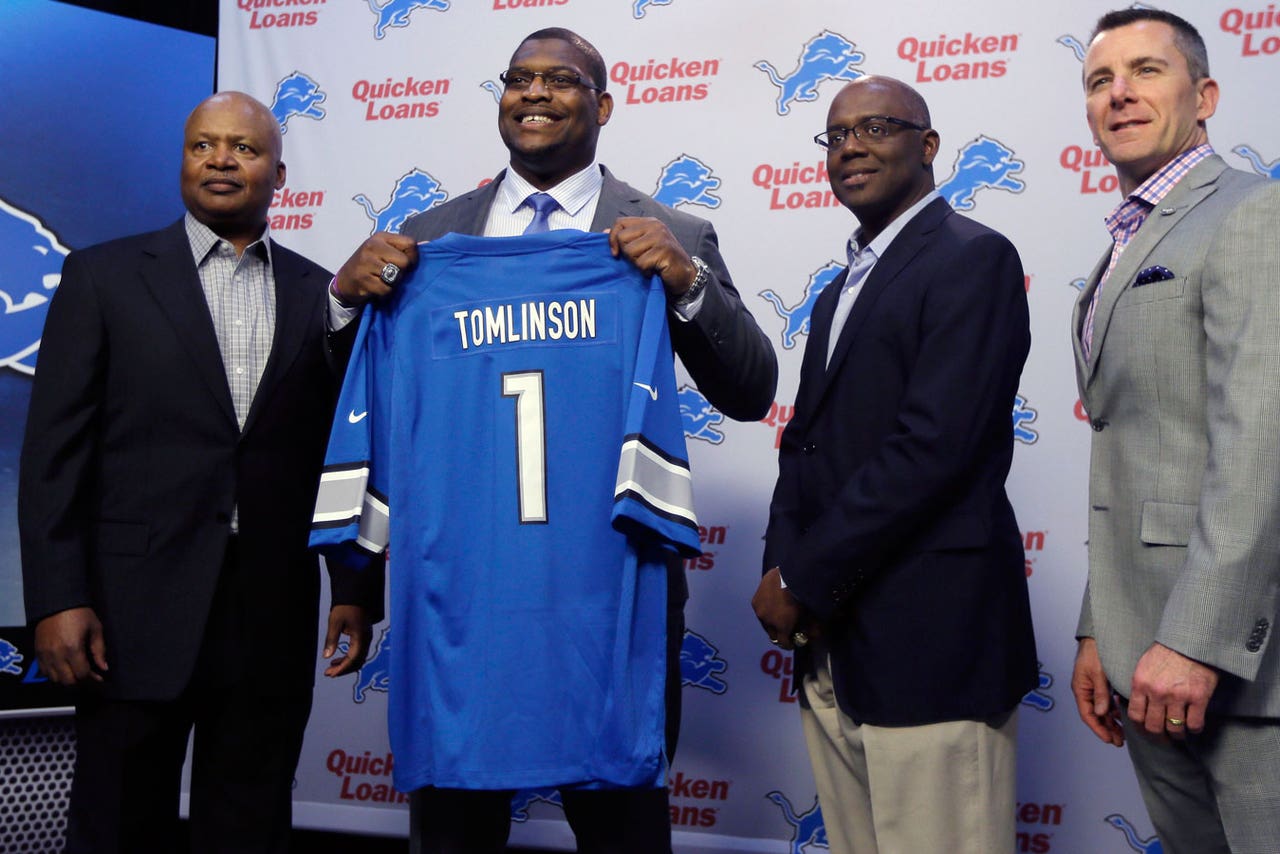 Despite what he might say, Detroit Lions general manager Martin Mayhew appears to have tweaked his system when it came to this year's NFL Draft.
It was either quite a coincidence that nearly every time the Lions were on the board, the best player available just so happened to be at a position of need for them.
Or, more likely, they just put more emphasis on filling those needs this time.
At least that's the way it looked, didn't it?
"It was best player available," Mayhew insisted Saturday night after the draft ended. "I would say this, though. When you trade up, obviously, you're not waiting for the best player available, you know? When you trade up, you see a player who fills a need and you go in and get that player.
"But my philosophy hasn't changed. This was a case, I think a lot of times, where the need met up with the right grade on a player. That's always good. I can't complain about that.
"We checked off a lot of things we thought that we needed."
--- Offensive line?
Check.
The Lions not only drafted guard Laken Tomlinson with the 28th pick overall, they also made a trade to acquire center/guard Manny Ramirez from Denver.
Tomlinson can be penciled in to replace Rob Sims at left guard. Ramirez could compete either with Tomlinson for that spot or with Travis Swanson to be Dominic Raiola's replacement at center.
The final pick of the weekend was an offensive tackle, Corey Robinson from South Carolina, to add depth to a unit hampered by injuries last year.
--- Running back?
Check.
Detroit took Nebraska's Ameer Abdullah, who rushed for more than 1,600 yards in each of his last two years, in the second round. The rap on him is ball-security, but much of his fumbling came early in his career.
Abduallah can help fill the void following the release of Reggie Bush. What's more, he's expected to challenge Jeremy Ross for the return-specialist duties, another position that was targeted by the Lions.
They also took a fullback in the fifth round - Rutgers' Michael Burton - to replace Jed Collins, who signed as a free agent with Dallas.
--- Cornerback?
Check.
A third-round pick was used on Stanford's Alex Carter and a sixth-rounder on Quandre Diggs, a four-year starter at Texas.
Carter has the size (6-foot, 202 pounds) that NFL teams are looking for to try to match-up with the rise of bigger receivers throughout the league.
The Lions undoubtedly will need a starting corner in the near future to replace Rashean Mathis, who is entering his 13th NFL season.
--- Defensive tackle?
Check.
On the final day of the draft, the Lions made a trade to move back into the fourth round and took Auburn's Gabe Wright.
Wright helps restore some depth upfront following the loss of Ndamukong Suh and Nick Fairley in free agency. The Lions also haven't re-signed either C.J. Mosley or Andre Fluellen, both of whom were contributors last season.
So, yes, the Lions definitely filled several needs with the exception of possibly another receiver to complement Calvin Johnson and Golden Tate.
The question is simply whether they identified the right player in each case and that might not be clear for a couple years.
You can argue that the Lions should have taken Texas defensive tackle Malcom Brown over Tomlinson in the first round, and possibly another running back such as Indiana's Tevin Coleman, Michigan State's Jeremy Langford or Miami (Fla.)'s Duke Johnson over Abdullah in the second round.
There's also the issue of giving up a fifth-round draft pick to move up eight spots to get Carter in the third round, then swapping a third-round pick in 2016 for a fourth-rounder this year to get Wright, not to mention using a fifth-round selection on a fullback.
That's the nature of the draft, which is far from an exact science. Smart football people constantly disagree on who is the best player and the best fit for a team.
For now, though, the Lions have at least tried to bolster their lethargic run game by drafting a likely starting guard along with a running back and a fullback.
"We definitely want to and need to run the ball better than we did last year and these guys will help us do that," offensive coordinator Joe Lombardi said.
As for the defense, using a draft pick to help rebuild the interior of the line was almost mandatory in this draft.
Realistically, they're not going to be able to replace Suh, but they at least need to make sure the drop-off isn't too severe.
"We think we have the pieces in place," Austin said, referring to the addition of five-time All-Pro defensive tackle Haloti Ngata, free-agent signee Tyrunn Walker and now Wright, too. "It won't be the same as it was last year. But we still want to make sure we are able to affect the game in a positive way."
Two more cornerbacks should create some much-needed competition in the secondary with the expectation that one will emerge to ultimately replace Mathis and become a solid one-two punch at corner with Darius Slay.
Lions' fans and draft analysts often have criticized Mayhew for being too stubborn with his best-player-available approach, regardless of position, and not addressing enough of the team's obvious needs.
This time, he filled the needs.
---