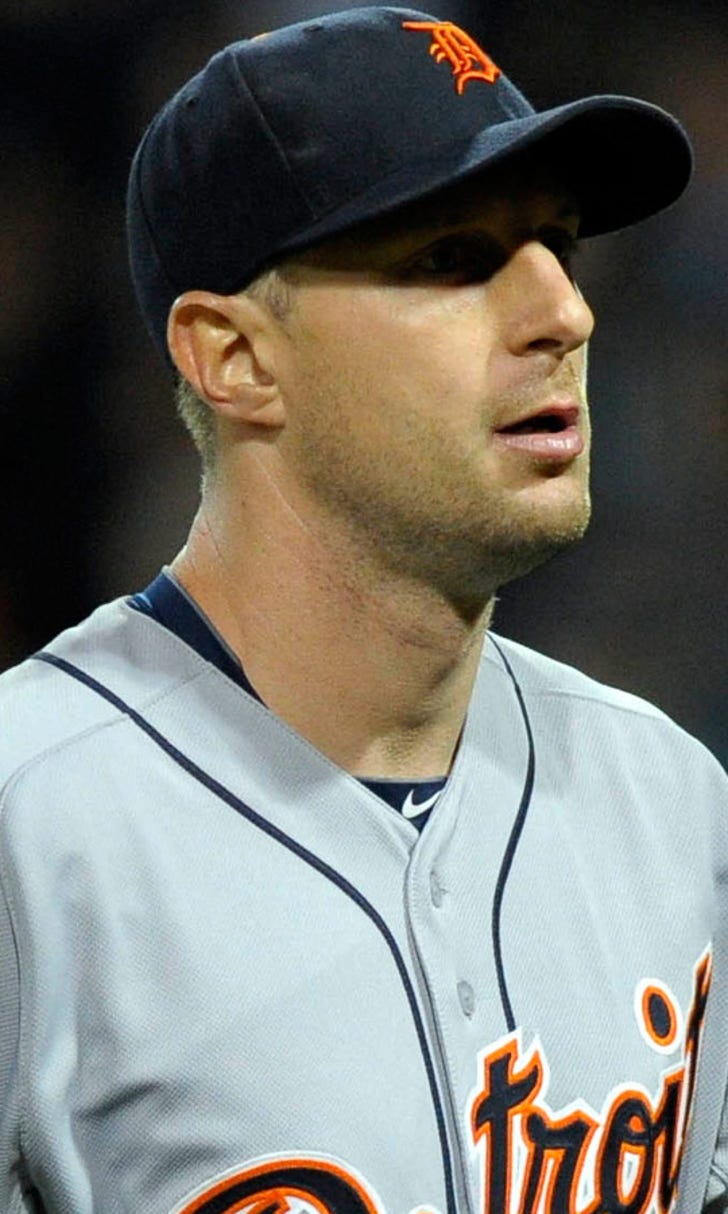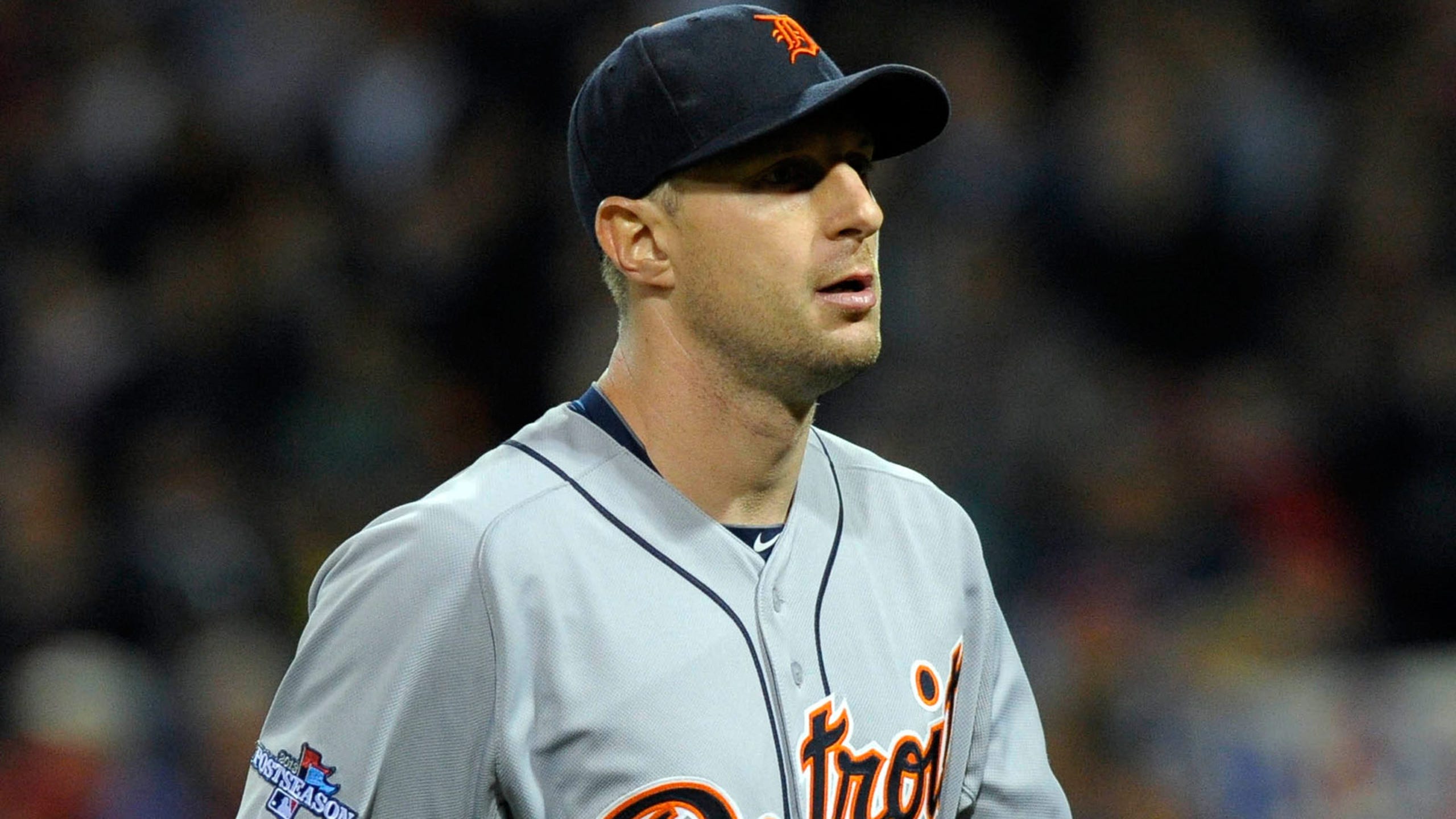 Max Scherzer: 'Detroit is where I want to play'
BY foxsports • January 23, 2014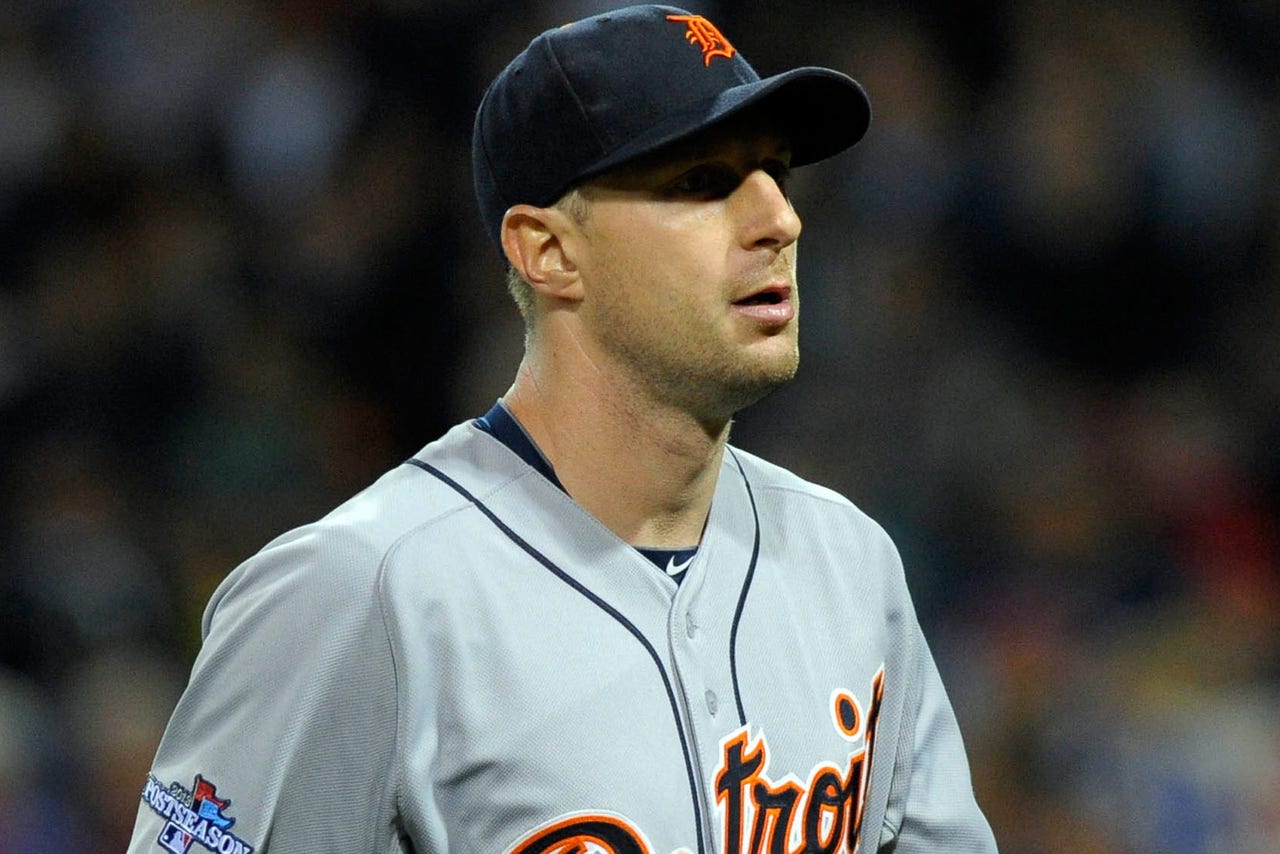 DETROIT -- Max Scherzer is in a great spot, and he knows it.
He holds all the cards in negotiations on a long-term contract, and thoroughly enjoys pitching for the Detroit Tigers.
He's pleased with the $15.525 million contract he agreed upon for this year to avoid arbitration after winning the Cy Young Award, and he's eager to get down to Lakeland, Fla., to work on improving his curveball in pursuit of the World Series.
Scherzer's career is taking off at a very opportune time. He can become a free agent after this season, and knows what the $215 million Clayton Kershaw and $155 million Masahiro Tanaka recently signed for over the next seven years means for him.
It means that he can command at least as much money as Tanaka received from the New York Yankees after a stellar career in Japan, and possibly as much as Kershaw, who has won two of the last three Cy Young Awards in the National League for the Los Angeles Dodgers.
Scherzer's agent, Scott Boras, is perhaps the best at squeezing every possible dollar out of a baseball team.  Because Boras often makes his deals once his players become free agents, rather than signing them to contract extensions before they have full leverage, I asked Scherzer if his agent's desire to push players to free agency is fact or fiction.
"Free agency is such a huge right that players have," Scherzer, 29, said. "Everyone wants a chance at that. Why not? But at the same time, I realize I play for a great team. Detroit is where I want to play, and hopefully we get something done.
"We've got a great team, and hopefully we can get something done before spring training. If not, maybe we can resolve it after the season."
Scherzer answered the question about Boras' tactics without doing so directly. What Scherzer was saying was that the contract will come in its own time, and it was clear that he very much wants to stay in Detroit.
Do Scherzer and Boras talk daily or weekly about the negotiations with the Tigers' financial team, headed by president and general manager Dave Dombrowski and vice president and legal counsel John Westhoff?
"It's not on any scheduled basis," Scherzer said. "When there is something to be discussed, we discuss it at great length. We both decided to settle on a contract for 2014 first, and I'm very satisfied with what we came up with there. We have a very good line of communication."
Scherzer said he's not placed a timetable -- such as the beginning of the regular season on March 31 -- for long-term negotiations. Dombrowski prefers avoiding such in-season dealings unless he believes such talks are absolutely necessary.
Dombrowski was asked if he thought Scherzer would be gone after the season.
"I don't believe that way," Dombrowski said. "I don't know what'll end up happening. I know philosophically that we're going to have a good team this year. He's going to be one of our anchors of our starting rotation. We'll see what happens."
"I would not characterize our discussion as strong, weak, anything other than we are hopeful that we'd like to have him in the organization for an extended time. I know he has expressed a desire that he'd like to stay here. Hopefully that leads to a position where something can happen, but I don't know how strong. I don't have any idea."
The recent signings of Kershaw and Tanaka -- both represented by Casey Close, a University of Michigan baseball star from the mid-1980s -- have worked in Scherzer's favor. Kershaw exceeded Tigers 2011 AL MVP and Cy Young winner Justin Verlander (seven years, $180 million) for the top dollar contract given a pitcher, and Tanaka received the fifth-highest dollar total for a pitcher without ever throwing a pitch in the US.
What was Scherzer's reaction to those signings?
"It's good for the game," he said. "The owners are making more money and the players are making more money."
If Scherzer wins another Cy Young, he could make more than Kershaw in the free market. But he also could have a significantly less productive season than he did in 2013, when he led the majors with a 21-3 record and a 0.97 WHIP while also ranking among the leaders with 240 strikeouts and a 2.90 ERA.
The Tigers began their winter caravan on Thursday, and Scherzer was among the half of the team headed toward Grand Rapids, Mich. Others were on a bus for Toledo, Ohio after making various stops in the Detroit area. Their tour will conclude Saturday, with TigerFest at Comerica Park.
Scherzer, who got married Nov. 23 and had a number of teammates attend the wedding in Scottsdale, Ariz., will get asked about his contract at every stop. He knows the questions are coming, but doesn't have the definitive answer just yet.
"If it happens, it happens," said Scherzer, nodding his head and pursing his lips. "If it doesn't, it doesn't. Hopefully, things can work out."
Hope appears to be the operative word on both sides of the negotiation table.
---
---