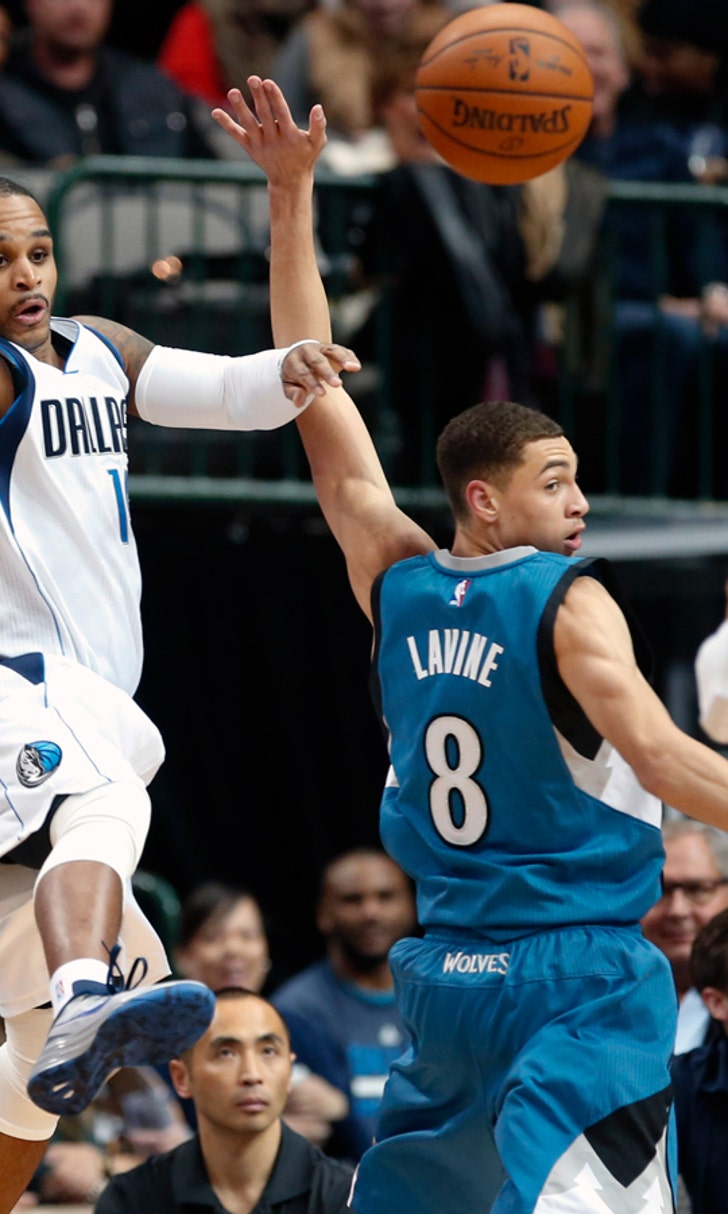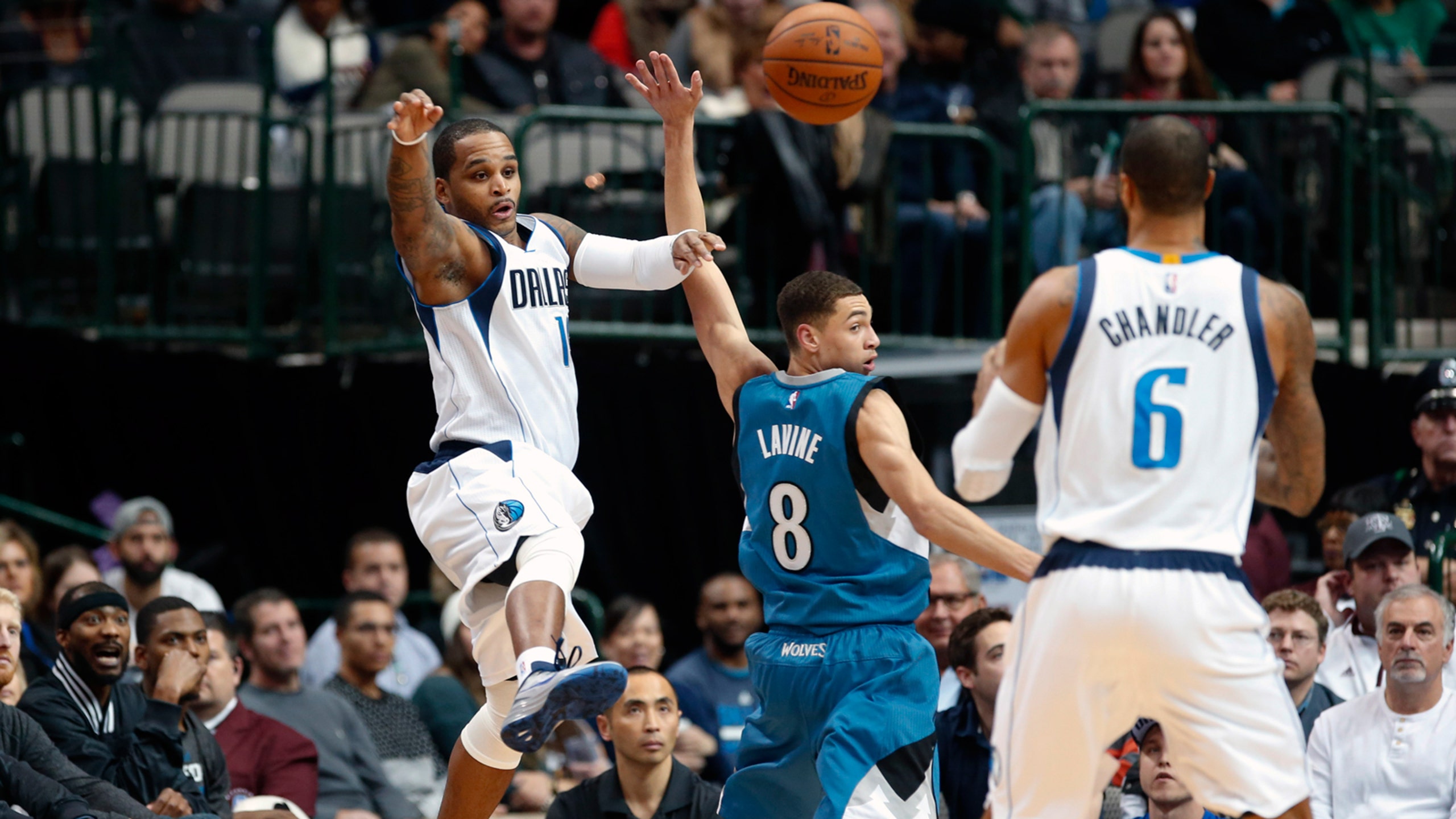 Mavs coast past Wolves, 131-117
BY foxsports • November 15, 2014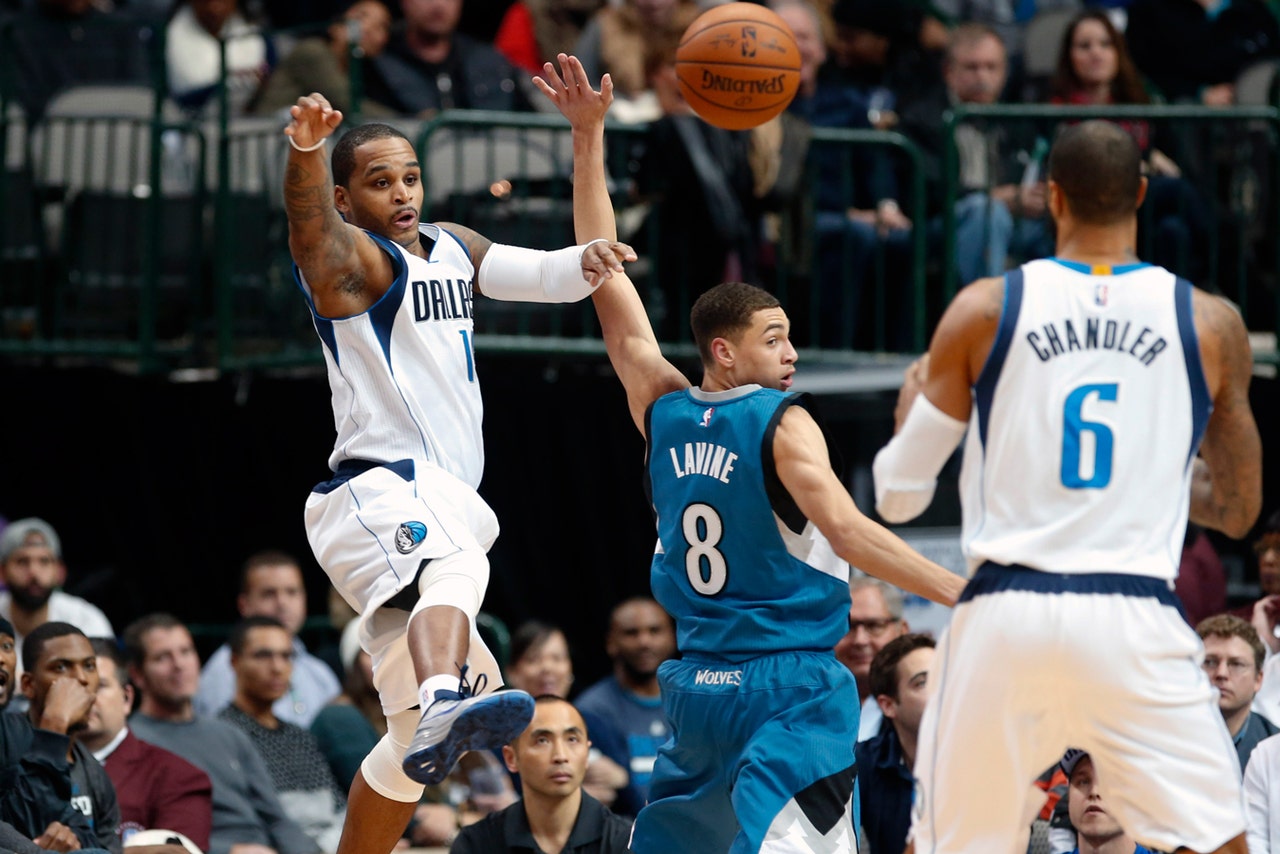 DALLAS -- Monta Ellis and the Dallas Mavericks ran a bunch of different scoring options at road-weary Minnesota.
The Timberwolves did their best to keep up, but ultimately went on to a fifth straight loss in the finale of a six-game trek that included a stop in Mexico City.
Ellis scored a season-high 30 and the Mavericks beat the Timberwolves 131-117 Saturday night, getting a season high in points two days after setting a club record with a 53-point win over Philadelphia.
Dallas had eight players score in double figures. Four players had at least five assists.
"That's our game," Ellis said. "That's how we should play the whole season. We shouldn't run many plays, just get out, run, flow, pass, cut and find the open guy."
The Timberwolves finished a two-week trip covering more than 5,600 air miles on a back-to-back that started with a franchise-worst, 48-point loss in New Orleans.
Kevin Martin scored a season-high 34 points for Minnesota, which shot 50 percent for the first time this season and now gets three days off before starting a four-game homestand.
The Timberwolves were playing a second straight game without starters Ricky Rubio and Thaddeus Young. Rubio is out indefinitely with a sprained left ankle, and Young is away from the team after his mother died.
"A better effort, considering the circumstances with the road trip," Wolves coach Flip Saunders said. "We fell behind. We could have rolled over no question with what happened last night. Our guys fought back and we found some guys that went out and played with a little energy."
Tyson Chandler had his fourth double-double in the past five games with 12 points and 16 rebounds for Dallas.
Ellis had the first 30-point game of the season. The Mavs' other double-figure scorers were Dirk Nowitzki (15), J.J. Barea (14), Brandan Wright (13), Chandler Parsons (12), Al-Farouq Aminu (10) and Richard Jefferson (10).
Martin kept the game respectable, going 12 of 17 from the field. Shabazz Muhammad scored 18 points, while Mo Williams and Corey Brewer had 13 apiece.
"It's amazing how things can change in a week in the NBA," Martin said. "Things can change for us on the positive side. We've just got to stick with it."
The Mavericks steadily pulled away in the second quarter, turning a six-point lead into a 21-point edge when Wright followed a miss by Ellis with a dunk for a 56-35 lead. Dallas led by as many as 26 in the second half.
Minnesota's five-game losing streak is a game longer than its worst skid from 2013-14.
Minnesota hosts New York on Wednesday.
---