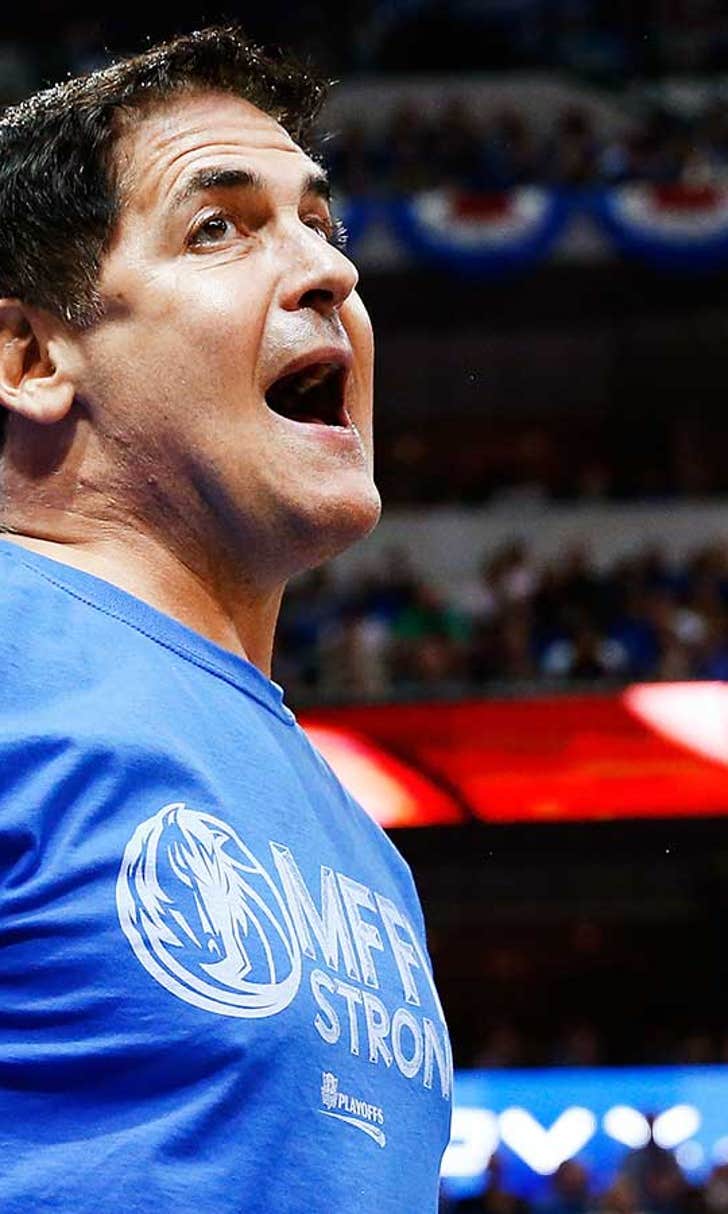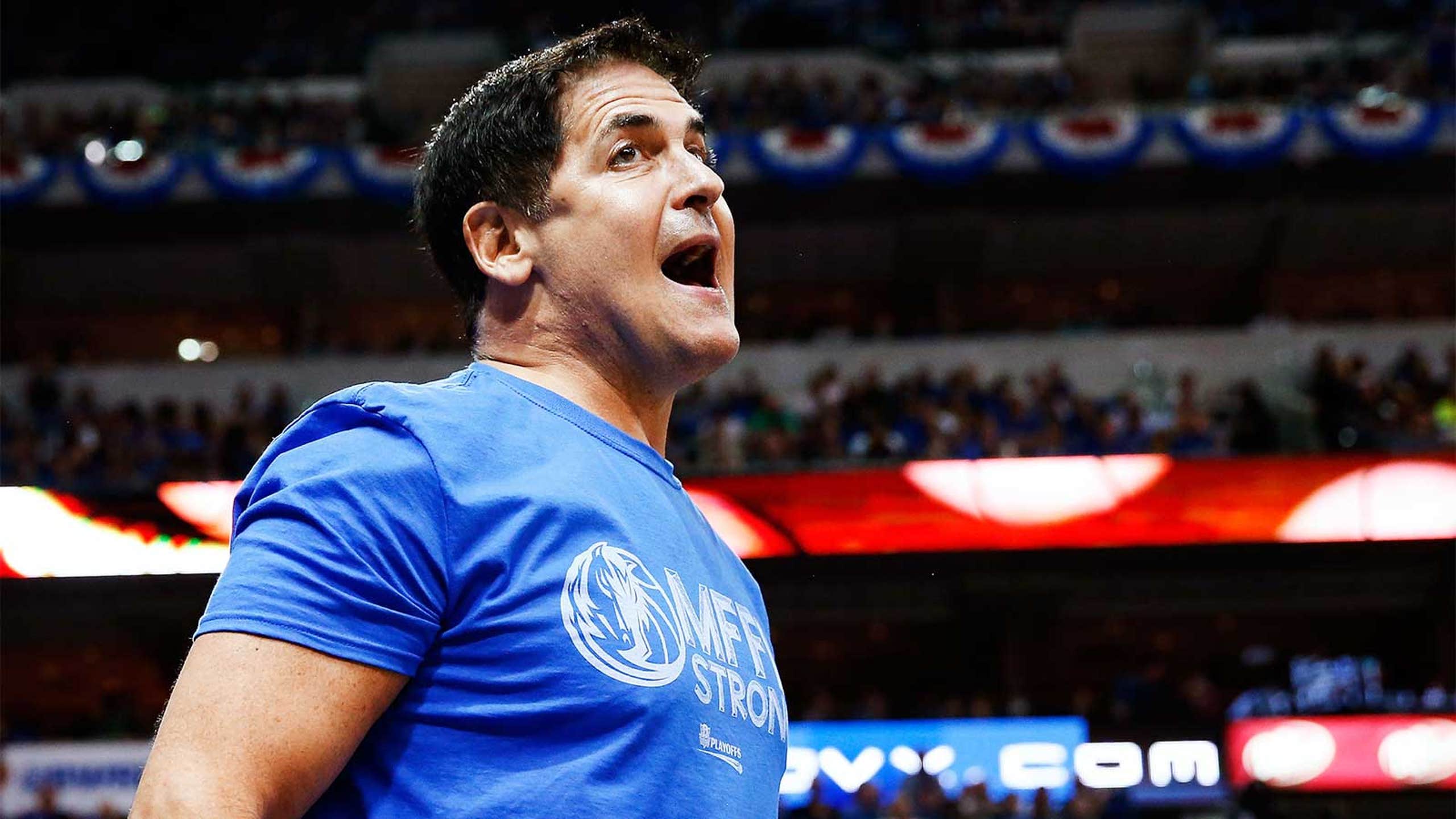 Mavericks get wish with 'sucky' Lakers
BY foxsports • November 21, 2014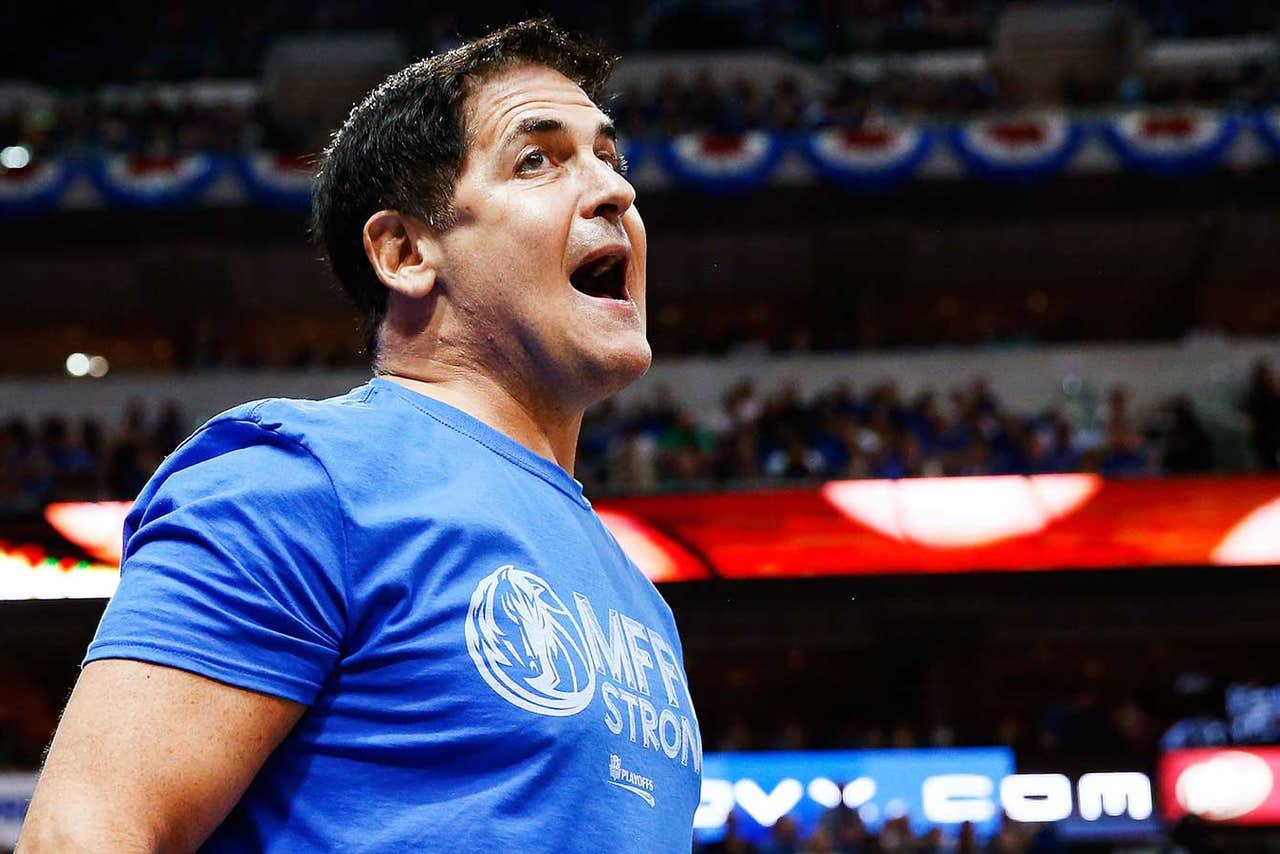 DALLAS - Mavs owner Mark Cuban wants the Lakers to 'suck forever.' It's not 'news' that Cuban harbors this wish; he's got a 14-year run there.
The news is that he's getting his wish. 
It's Lakers-at-Mavs tonight and Cuban's going to have to take a number and stand in line for this one. ...
There are few greater pleasures for a Dallas Mavericks to be able to reflect on Lakers misery. This is true to a large degree because the Lakers are so rarely miserable. 
But they are, by God, finally, a team that has needed to win its last two games (at Atlanta and at Houston, a televised game that found me for the first time in my Lakers-hatin' life rooting for the despicable Kobe) in order to "climb'' to 3-9. 
Sports pundits habitually insist that for sports to be as grand as possible, the regal franchises need to remain grand as well. Baloney. This NBA season has reason to be as entertaining as any not despite LA's foibles but because of them, not because The Black Mamba is a shoot-first-and-worry-about-efficiency-later fading star, but because his legendary selfishness cannot, will not, be overcome by the incompetents Buss and Kupchak have surrounded him with. 
It is said that superstars don't want to play with Bryant. What we might see tonight in the 7:30 tip at the AAC against the Mavs -- playing at a rather regal clip themselves? A bunch of non-superstars who aren't exactly enjoying The Kobe Experience, either. 
And a bunch of Mavs who enjoy playing against him. 
"When you come across him,'' said a respectful coach Rick Carlisle, "you're looking into the eyes of a basketball assassin.'' 
Yes, yes, but -- and don't tell Kobe this -- we are seeing the beginning of The Nick Young Era, with "Swaggy P'' and his career scoring average of just over 10 points per game serving as a less-than-regal foundation piece.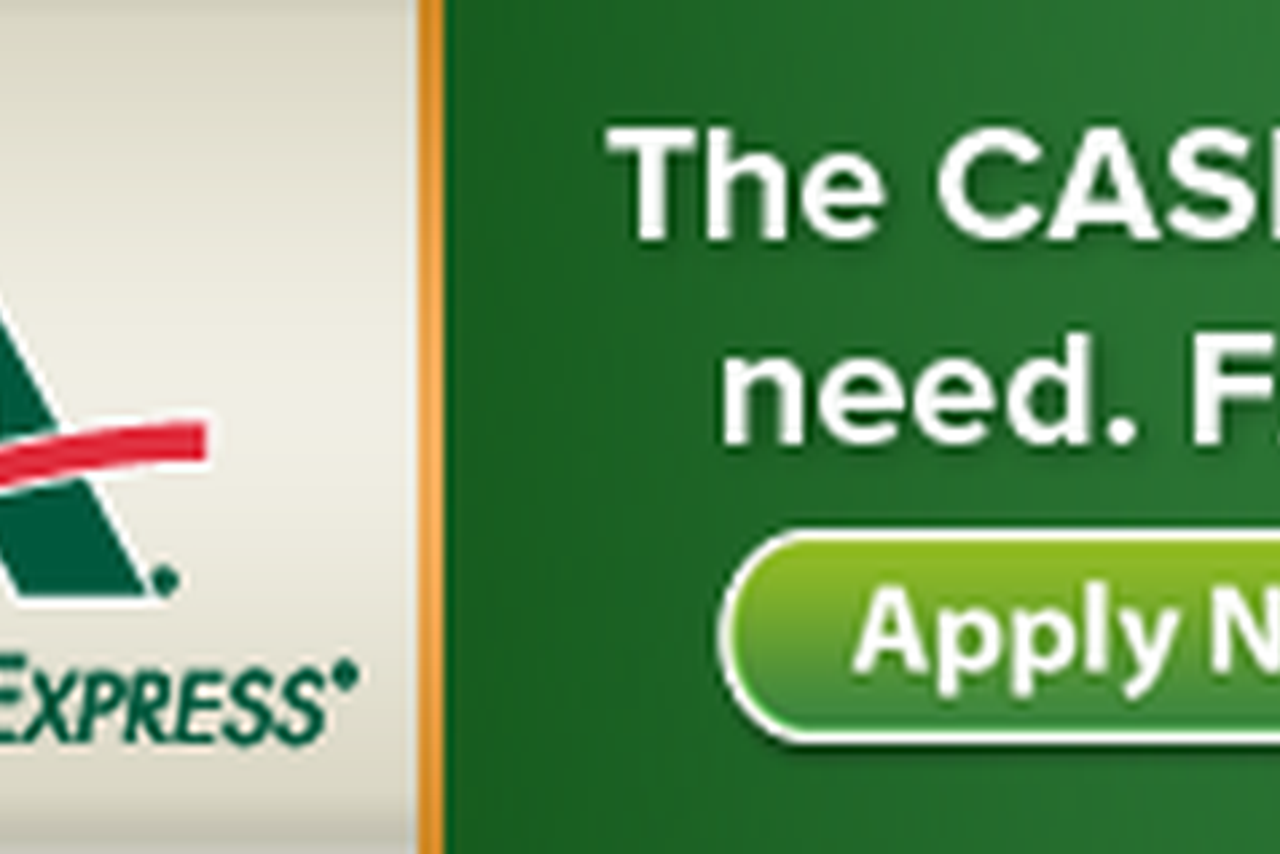 "I leave a presence," Young said recently. "I'm like Michael Jackson, Prince, all those other guys." 
Incredibly, the Lakers, despite their 1-9 start and their non-playoff-contending fate, are developing a villain out of a player who spent seven years of relative obscurity in the NBA ... but now thinks he's the Jackson 5 all rolled into one. 
So Kobe will shoot and pose for the cameras and maybe Swaggy P will photobomb all of Bryant's manufactured scowls, shrugs and smiles and probably (hopefully) none of them will remember they need to guard the deep and dangerous roster of a 9-3 Mavs team averaging a league-best 108.9 points a game while crushing opponents by the NBA-fattest 10-4-points-per margin. 
The Mavs, of course, have been on the other side of the game of "hope,'' for many years. "Hope'' Magic or Kareem or Worthy or Shaq or Kobe would have a bad game ... so the underdog could win. It happened in the most glorious manner in the 2011 postseason, when a sweep of Phil Jackson's Lakers was so completely glorious it a) send the unflappable coach flapping into Montana retirement and b) almost made the eventual title over Miami a cherry atop a completely baked cake. 
But tonight? On paper, LA won't have answers for Monta Ellis, the Mavericks' leading scorer at 19.7 points per. (That figures to be true especially if Kobe and Lin guard him.) If the Lakers somehow take away Chandler Parsons (14 points per this year and a long-time thorn in LA's side), there should be a weak-side shooter open ... or the above-the-rim weaponry of Tyson Chandler and his caddie Brandan Wright (a Wilt-beating 76.1 percent from the field for 10 points per) ... or the assortment of other bench pieces (even without Devin, who will miss tonight with the leg injury) like Aminu, Barea, Jefferson and Crowder ...
Or Dirk. 
Ah, Dirk Nowitzki. At 19.1 points a game, he's still not quite on the level of Kobe (27.5 per), right? But wait. Nowitzki is shooting 53.1 percent from the field and 46.9 from the arc, having taken a total of 13 shots to get his 19. 
Kobe? He's taking 24 shots a game and making 38 percent so he has achieved his beloved personal goals. This is Lakers misery at its finest, and Cuban is celebrating it like the fan he is. 
"I don't know, I don't care,'' Cuban said in a recent LA radio interview regarding the Lakers' various issues. "I just hope they suck ... You know, like any other team. I just hope they suck forever." 
This made headlines in LA and nationally. Here in DFW? This sentiment is a decade-and-a-half old, expressed by Cuban in this space and elsewhere. Around here, wishing the Lakers suck has been like being at the deli: take a number and stand in line. 
The only difference between Cuban's and our shared sentiment then and now? Finally, at long last, those of us desiring that the Lakers suck are getting our wish.
---