Mavericks attempting to avoid fifth-straight loss in Miami
BY foxsports • January 30, 2015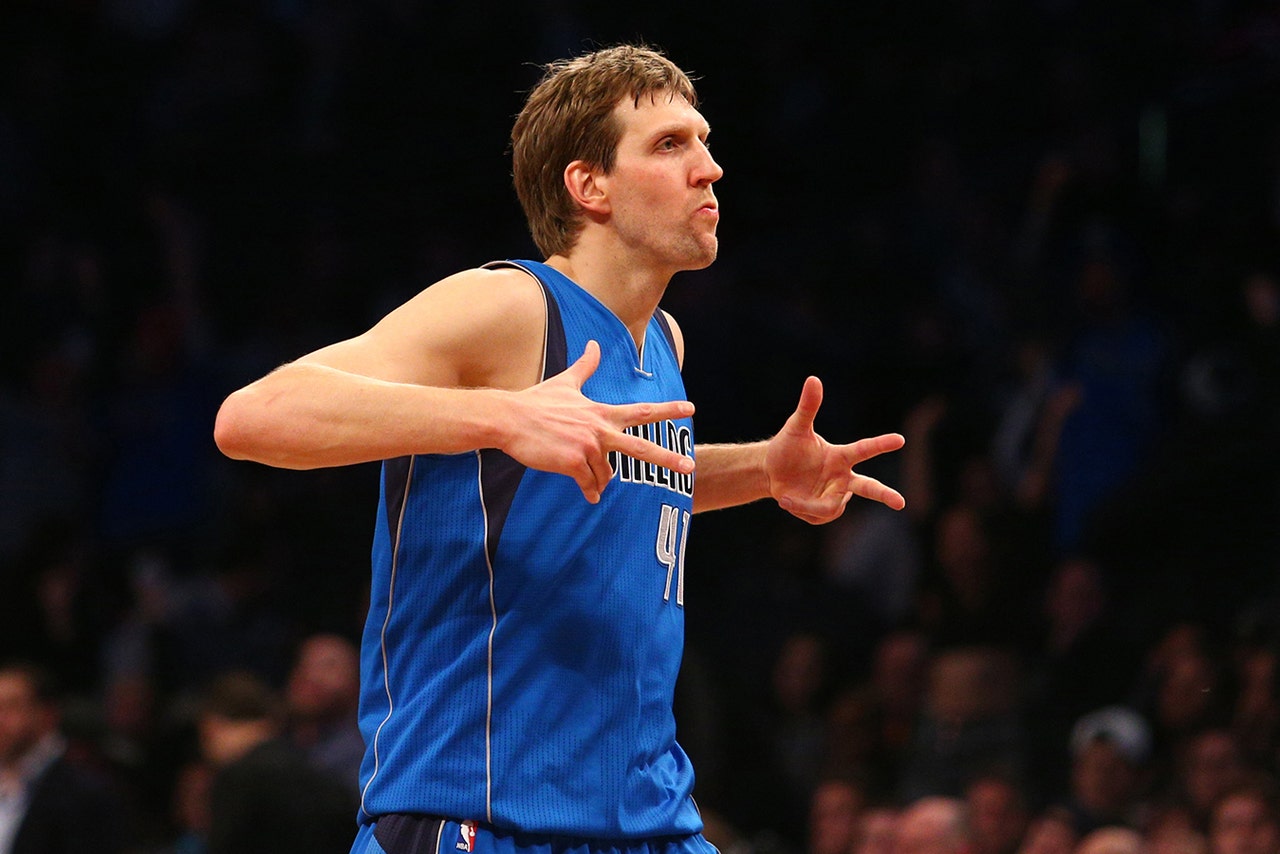 Mavericks attempting to avoid fifth-straight loss in Miami
We're counting backwards now, as the mind causes us to focus less on Dallas' 30-17 record (tied for sixth-best in the West) and more on how a loss tonight in Miami would mark the Mavericks' fifth in a row and would be their longest losing streak since 2012.
The Mavs are being given, thanks to fate, another opportunity.
That's how they need to look at not only the chance to get back on the floor to repair a four-game flat tire but also how they have a chance at Miami tonight (our 6:30 "Mavs Live" pregame begins on FOX Sports Southwest at 6:30) to oppose a Heat team expected to be without Dwyane Wade and Luol Deng.
Such "breaks" haven't helped the Mavs during this skid. Memphis crushed Dallas without Mike Conley and Tony Allen. Houston survived the Mavs while playing without Dwight Howard. Maybe there's some old Dick Motta "Wounded Tiger Theory" in all this, but mentally, it's the Mavs who have reason to be motivated by being bloodied.
"There's no one answer, but we've got to keep up the collective fight," Mavs coach Rick Carlisle said. "We all own this. We all own losses, we all own what happens when it's a struggling period of time, and that's why we always say we've got to stick together and fight through it."
The Mavericks are 30-17 and hovering in that No. 6-No. 7 slot in the West ... a tumble from a week ago before the start of "Hell Month" when they were in fourth. Miami is just 20-25 and yet is poised in about the same place in the NBA Eastern Conference. But recent history says Miami gets healthy against Dallas, as they've won seven in a row in this series. (The Mavs haven't scored 100 points in any of those games.) The last time Dallas won? It was glorious -- the Mavs haven't beaten the Heat since the 2011 NBA Finals -- but it was a long time ago.
With Miami's injury problems, Chris Bosh (averaging 21.3 points and 7.5 rebounds) will be asked to carry a heavier load. Maybe Tyson Chandler draws the assignment of pushing him away from the basket. The Mavs' heavy-lifter has been Monta Ellis, victim of an All-Star snub (as are a collection of gifted West stars) ... and maybe Monta is being asked to carry too heavy a load and it's resulting in teammates standing around watching him work.
Ellis is one bright spot. The offensive roll Chandler Parsons is on is another, as in the last seven games he's averaging 17.1 points on 54.9-percent shooting and 47.2 percent from three. But otherwise, the Mavs are struggling in a multitude of ways. That starts at the top, with the coaching staff's inability to draw up simple inbounds plays. It continues with star-level acquisitions, as the team, 19-8 before, is 11-9 since the Rajon Rondo trade. It extends to the backups, where during this four-game slide the Mavs bench ranks 29th in the NBA in scoring, 30th in the NBA in field-goal percentage and 28th in the NBA in rebounding.
"We have to sit on this four-game losing streak going into a back-to-back (after tonight's Miami game comes a visit to Orlando)," Dirk Nowitzki said. "So we've got to stop the bleeding."
---