Matt Wisler's fastball-curveball improvement keeping opponents off balance
May 10, 2016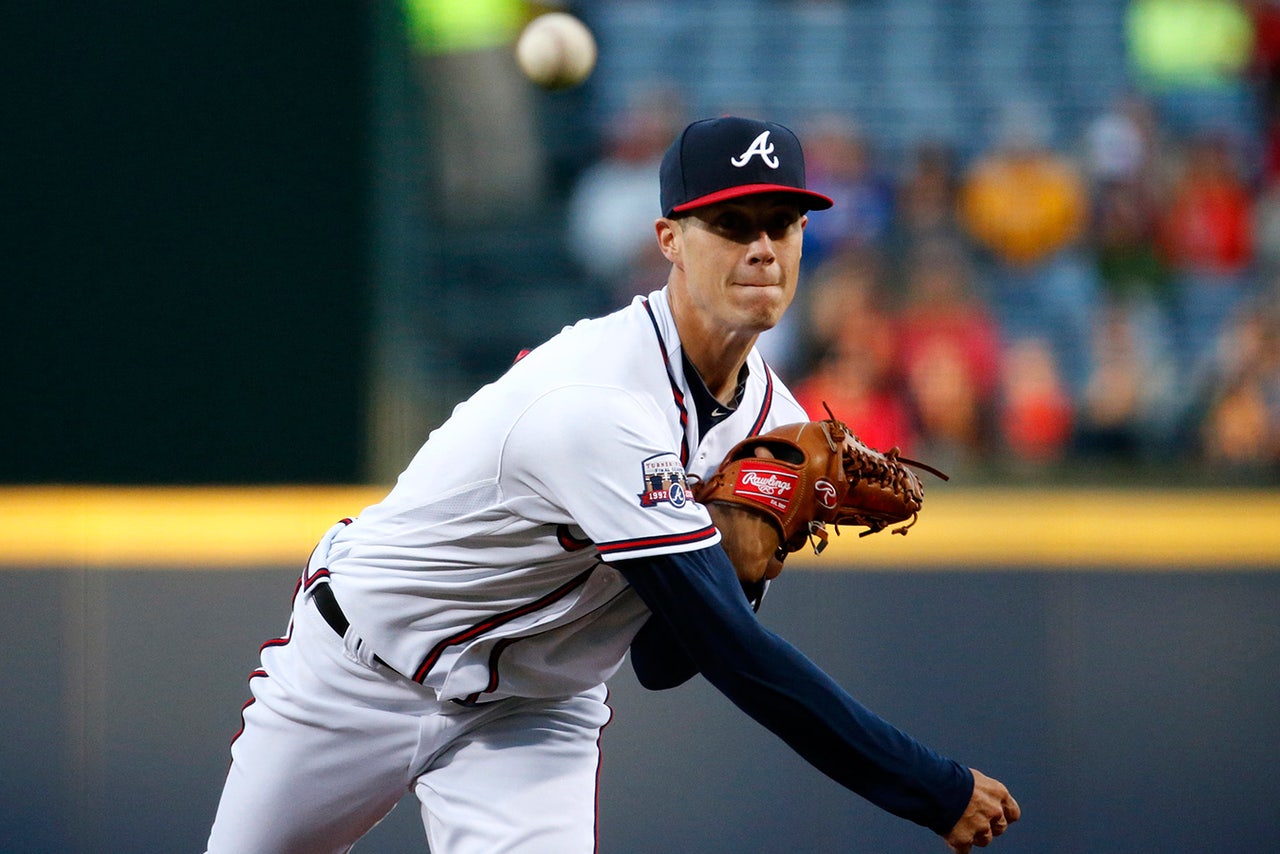 ATLANTA — Matt Wisler's first May start, a one-hit gem against the New York Mets, was thrown into a precarious situation during the sixth inning.
On the 23-year-old right-hander's third trip through a dangerous lineup, first baseman Freddie Freeman misplayed Curtis Granderson's one-hopper to put a runner on with one out and New York's top bats on deck. Wheels often fall off in such situations for inexperienced starters, particularly pitchers whose fielding-independent pitching with runners on base was 110 points worse than league average in 2015. One minute everything is cruising along, the next a simple hiccup is compounded by subsequent mistakes, leading to a quick exit.
Wisler's test would come against longtime Braves nemesis David Wright and Michael Conforto, one of baseball's top lefty bats this spring.
"Let's Go Mets" chants echoed through Citi Field as opposing fans sensed a comeback brewing, a 3-0 Braves lead on unstable ground.
Wisler started Wright off with a high two-seam fastball that tailed in on his hands, inducing a foul ball to get ahead in the count. New York's captain would not swing again. The next two pitches showcased Wisler's improved curveball — and his growing confidence in the pitch — as he planted two breaking balls low and away, the second better than the first, buckling Wright's knees on a called third strike. Two down.
Conforto, naturally, entered in the opposite batter's box and immediately presented a different equation to solve.
For Wisler's career, he's faced exactly 305 right-handed batters and 305 left-handed batters — and he's been roughly twice as effective against righties. Left-handers posted an .416 on-base percentage and .569 slugging percentage against him in 2015, the worst and third-worst marks among qualified MLB starters, respectively. Conforto, one of the most productive batters in baseball in his own sophomore season, represented not only a threat to Atlanta's lead, but a gauge of Wisler's growth.
The at-bat started with a low-and-away changeup that Conforto laid off. Wisler repeated the pitch, the one that stole headlines this offseason due to his work with Hall of Famer Tom Glavine, in a similar location and the Mets slugger whiffed to even the count. Next came a four-seam fastball at 93 miles per hour near Conforto's elbows, a location Wisler has hit more often against lefties in 2016. Umpire Eric Cooper correctly called it a ball, but the pitch served a purpose: After two off-speed pitches down in the zone, the fastball changed the hitter's eye level in a hurry.
"Pitching in to lefties was a big key for me this year," Wisler said. "Last year they would just sit out over the plate and take me the opposite way or when they'd see balls middle they'd just turn on it. I think getting those guys stood up, making them aware that I'm going to come inside whenever I want to on you, kinda putting that in the back of their minds that they can't just lean out over the plate, that's a big thing."
(In a limited sample size, he's thrown his four-seam fastball up and in against left-handers 28.6 percent of the time this season, up from 18.9 percent during his rookie campaign.)
Two pitches later, following a breaking ball that dove at his feet, Conforto grounded an outside fastball into the shift for the final out of the inning. Crisis averted.
Following eight shutout innings against a top-10 lineup, Wisler stood in the visitors' clubhouse and deemed it the best start of his career. He self-admittedly did not have his best stuff and the Mets tagged a few balls right at Atlanta's gloves, but outings like that are built on key pitches in key spots, even the under-the-radar variety such as that high and tight fastball that stood Conforto up. Such pitches often get lumped into "locate your fastball" generalities but Wisler has worked specifically on those situations — even employing coaches and teammates as test dummies.
"In the bullpens especially, I'll throw down and away, down and away, down and away and then I'll work on throwing up and in to lefties," Wisler said. "I've had (bullpen coach) Eddie Perez stand in a couple times. Mallex (Smith) has stood up in some bullpens, just working on where to throw it. Getting my eyesight adjusted and just really work on driving it in there to make sure I miss in."
For the youngest pitcher on the Braves' 25-man roster, diligence is starting to pay off.
As the franchise's rebuilding effort churns out potential building blocks — the latest being rookie starter Aaron Blair — Wisler continues to improve exponentially.
In his past three starts, he's squared off against perennial Cy Young candidates Clayton Kershaw, David Price and Matt Harvey, posting a 2.29 ERA, 13 strikeouts and a .145 opponent batting average. Wisler has been nearly untouchable against right-handed bats, allowing the second-lowest batting average behind only reigning NL Cy Young winner Jake Arrieta, and he's been twice as effective against left-handers: His rookie kryptonite owns just .294 on-base percentage while slugging .377 this time around.
Smith, the team's rookie center fielder, put Wisler's recent work against the Mets into perspective: "Pure dominance."
Wisler is quietly developing into one of the franchise's most valuable commodities, possibly even a cornerstone. After breaking in as one of MLB's youngest starters a year ago and toiling through the statistical consequences, he's become one of the brightest spots for a 7-23 team.
In a division overflowing with 25-and-under arm talent — Jose Fernandez (Marlins), Noah Syndergaard and Steven Matz (Mets), Aaron Nola, Vincent Velasquez and Jerad Eickhoff (Phillies); plus the Nationals are poised to bring up baseball's No. 1 prospect Lucas Giolito — it's premature to get carried away with Wisler's recent results. The likes of Fernandez and Syndergaard can not yet be considered peers, despite his improvements in every significant statistical category.
The former seventh-round pick is walking the correct path, though.
Offseason sessions with Glavine understandably dominated headlines, but the reworked changeup remains a minor part of Wisler's repertoire. (Though it was a useful tool against Conforto.) He's throwing the pitch just 4.9 percent of the time, according to PitchF/X, down from 8.6 percent during his rookie campaign. The Glavine-infused off-speed pitch is not the primary cause behind Wisler shaving 147 points of his ERA.
"I still think it's kinda lower because especially like the Mets lineup, a lot of those guys are good changeup hitters rather than curveballs. So, for some reason this year, I haven't really needed to throw it," Wisler said. "I've been getting ahead with my fastballs, my breaking balls have been a lot better. Actually my biggest improvement so far has probably been my curveball. So I've been throwing that a lot more than I did last year. I haven't really faced that many lefties, but it still feels good. I still trust it. Throwing it in counts where it's not going to hurt me, things like that, but basically I haven't really had to throw it so far."
While his curveball has made the biggest leap in terms of efficiency (saving 3.56 runs above averaging per 100 pitches, per Pitch F/X), it's difficult to ignore Wisler's fastball transformation. It's too early in the season for all-encompassing evaluations, but a season removed from hitters teeing off on his four-seamer, he's sitting in the top-20 in runs above average in Year 2, sandwiched between Arrieta and Indians standout Danny Salazar. The difference is undeniable:
These various components — improved fastball-curveball combination, maturing feel for pitch sequencing, more balanced righty-lefty splits — add up to the Braves starter being an early candidate for MLB's most improved player.
Wisler's advancing approach has been undercut by inconsistency, as is to be expected from an under-25 arm honing his craft in real-time. He outpitched Kershaw and shut down the Dodgers only to give up five earned runs against the Red Sox five days later. He then silenced Citi Field in his next start.
Tuesday's encore against the Phillies serves as just another stepping stone.
---
---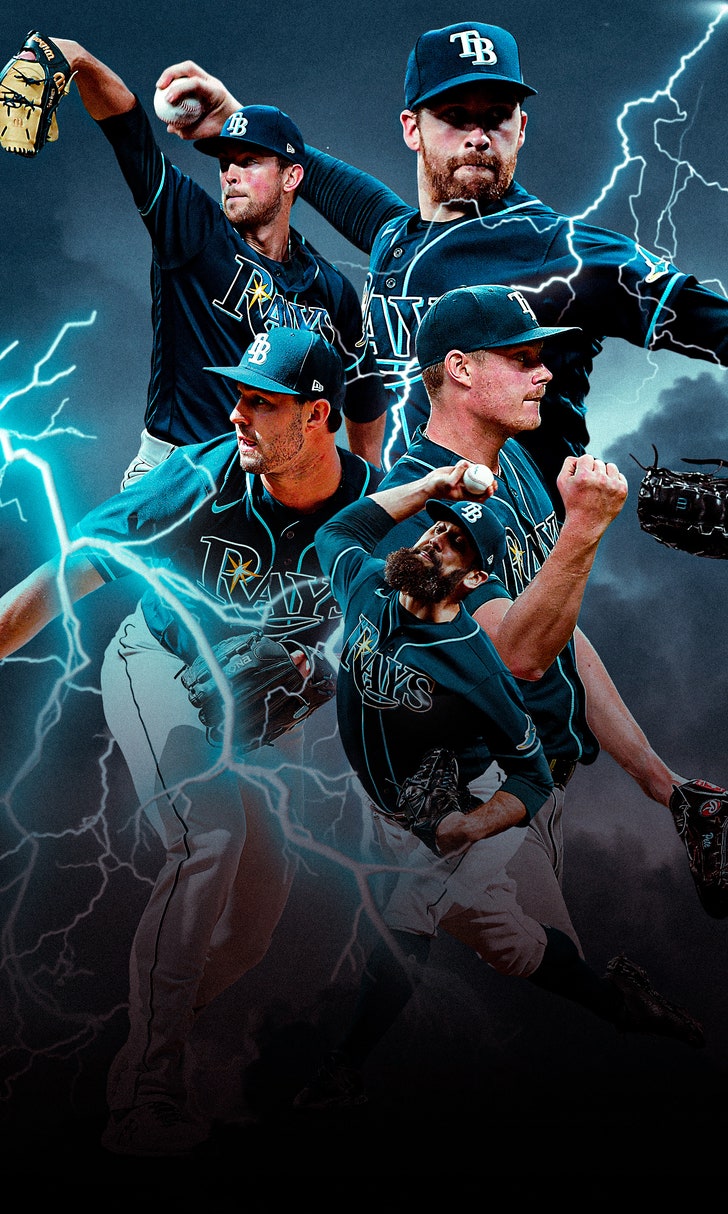 Tampa Bay Rays wading into uncharted pitching territory with 13 closers