Matt Brown is a 2-to-1 underdog to Erick Silva. What?
Published
May. 7, 2014 6:49 p.m. ET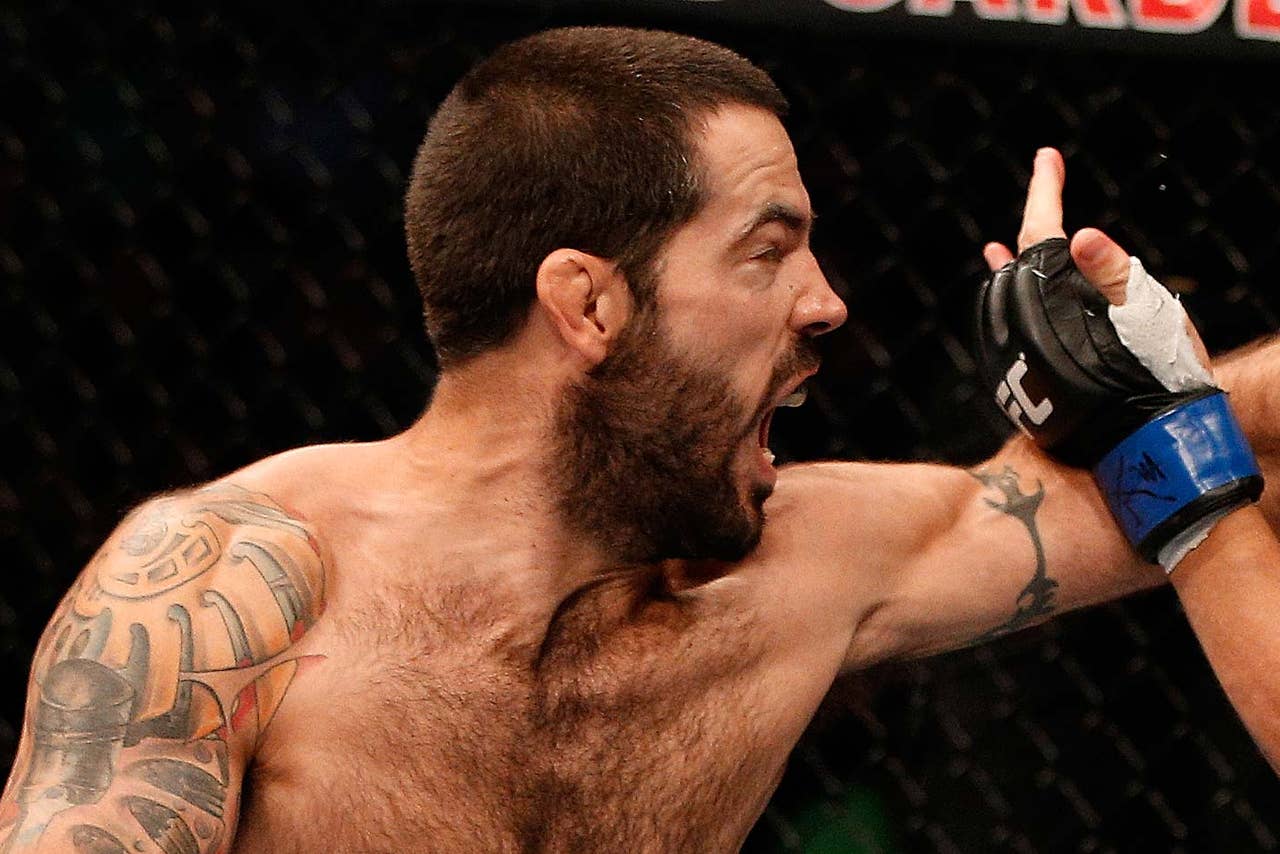 When it comes to fight odds, the bookmakers with notable betting sites and casinos are usually right on the money.  When Ronda Rousey came in as close to a 10 to 1 favorite over Miesha Tate in their rematch at UFC 168 it made sense.  Rousey was undefeated and already snapped Tate's arm in their first fight, and not much had changed since then so it seemed to fit that the champion was such a heavy favorite come fight night.
But every now and again the oddsmakers put out some numbers that just might make you scratch your head.  For instance the latest betting lines for UFC Fight Night in Cincinnati have instilled the favorite at 2 to 1 odds. 
That probably makes sense given the fact that Matt Brown is on a six fight win streak, ranked No. 7 in the world, and happens to be the best knockout striker in welterweight history.  Plus when you factor in his opponent Erick Silva has never won back-to-back fights in the UFC and he's still sitting well outside the top 10, the puzzle pieces start to fall together.
That is until you find out that it's Erick Silva that's currently listed as a 2 to 1 favorite over Brown going into their fight this weekend.  Yes, you read that correctly.
Erick Silva (No. 14 in the world) is a 2 to 1 favorite over Matt Brown (No. 7 in the world). 
Some oddsmakers have the numbers slightly closer where Brown is only sitting as a +175 underdog to Silva as a -200 favorite. Then in other sports books, Silva is as high as -240 and Brown is hovering around +200.
Needless to say, Brown wasn't amused when he heard about the odds, but this isn't the first time he's been discounted before a fight.
"I was pretty surprised, too. I don't know how they came up with that, but it just motivates me even more," Brown told FOX Sports. "You've got to take it as motivation to prove these guys wrong.  I've just got to keep focusing on what I'm doing.  I just have to go out there and prove these sons of b--ches wrong."
Did the oddsmakers get this one completely wrong or do they know something that the rest of us don't know?
Of course oddsmakers aren't infallible.  For instance in the latest Super Bowl, the Denver Broncos were set as +3 favorites over the Seattle Seahawks.
In case you weren't keeping score at home, the Seahawks won that game 43-8 so the odds were off just a bit.
---
---