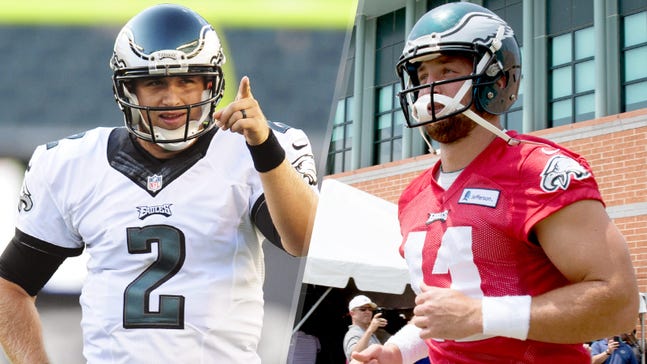 Matt Barkley isn't backing down from Tim Tebow in QB battle
Published
May. 30, 2015 2:47 p.m. ET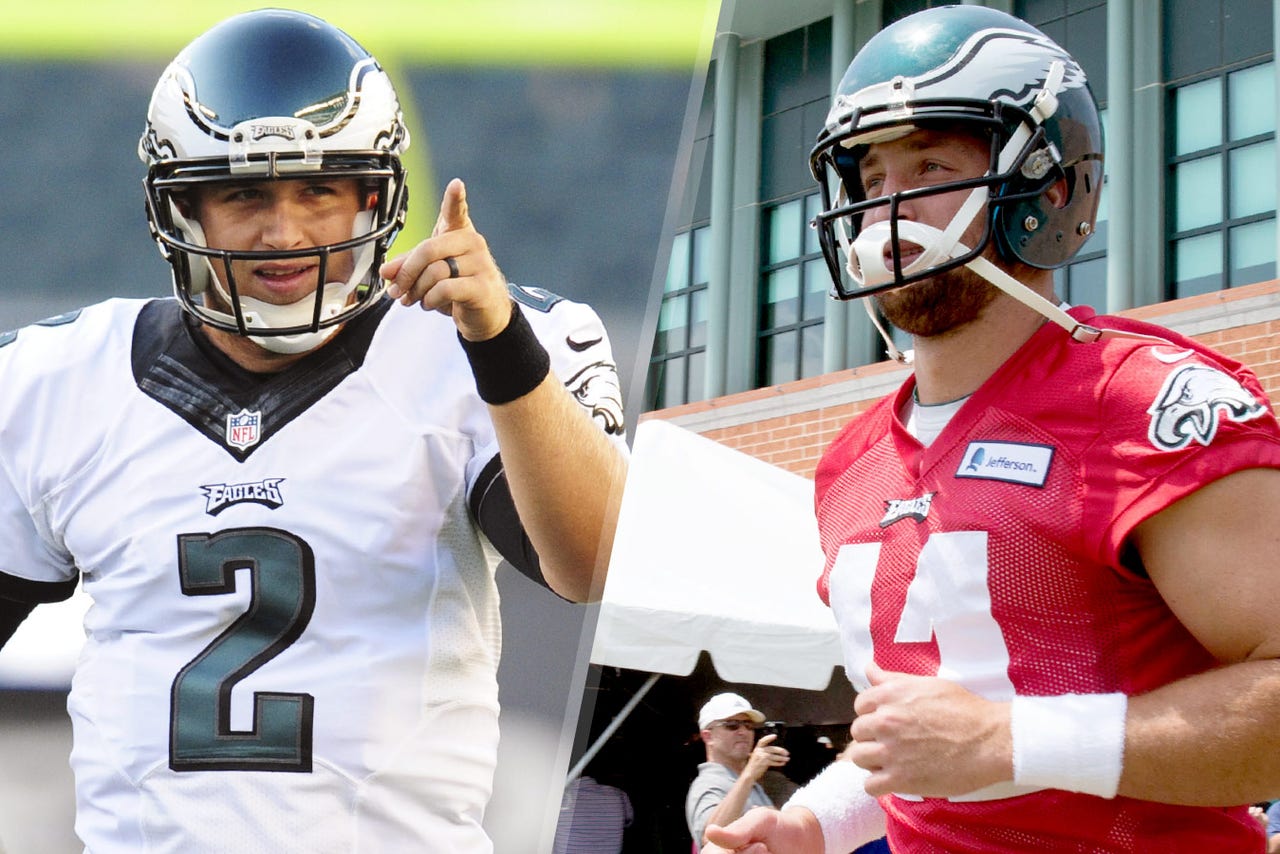 Matt Barkley isn't intimidated.
Sure, the third-year pro did have his cushy roster spot with the Philadelphia Eagles threatened when the team added Tim Tebow to the quarterback mix earlier this offseason. But, does that mean he's going to lie down and let Tebow take his job away?
No way.
"He's not taking my reps on the field," Barkley said to NJ.com. "He's an arm we need for the team, with (former QB) G.J. (Kinne) making the move to receiver. Tim's just one of us. He's trying to make the team just like we all are. It hasn't effected my approach to how I feel the team thinks of me or how I'm going out to compete every day.
"I'm not looking to compete for the third spot. That is, what it is based off contract numbers. I'm just looking to play my best. If that winds up being third, then so be it. If it ends up being the first, I'll be happy with that. I can't control how money talks. I'm just going to perform how I see fit."
Barkley and Tebow are currently behind Mark Sanchez and presumed starter Sam Bradford -- acquired from the St. Louis Rams in an offseason trade -- on the depth chart in Philadelphia. However, Bradford is still mending from an ACL injury he suffered last preseason, so it's been Sanchez and Barkley running with the first- and second-team units, respectively.
"I love competing," Barkley said. "I feel like it's Mark and I right now going back and forth between the ones and twos. It's good, pushing each other and making each other better.
"I think between the four of us we have a really good quarterback room. Sam's mentally challenging us right now. We're pushing him mentally, until he gets out there. Tim adds a level of competition in how he competes every day with that athleticism. So, it's a good group right now."
Rumors flew that Barkley could get traded when the team brought Tebow in. Whether that's been taken off the table is unclear, but it appears Barkley isn't going to back down without a fight.
---
---