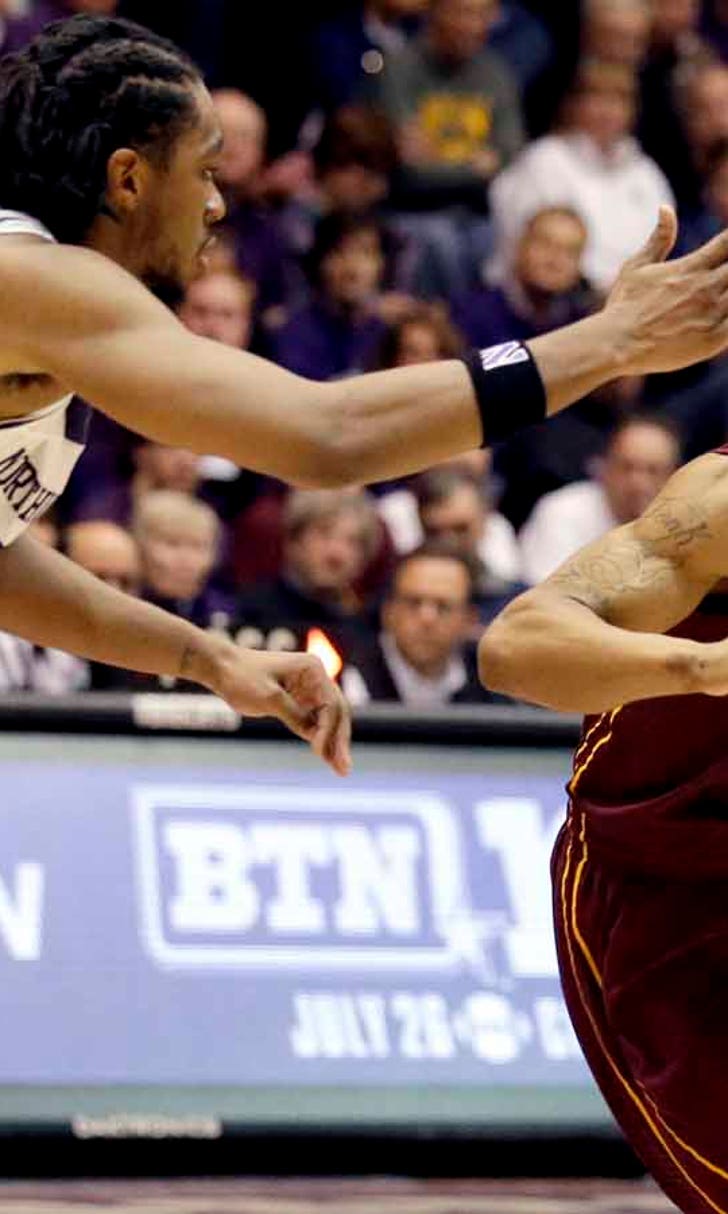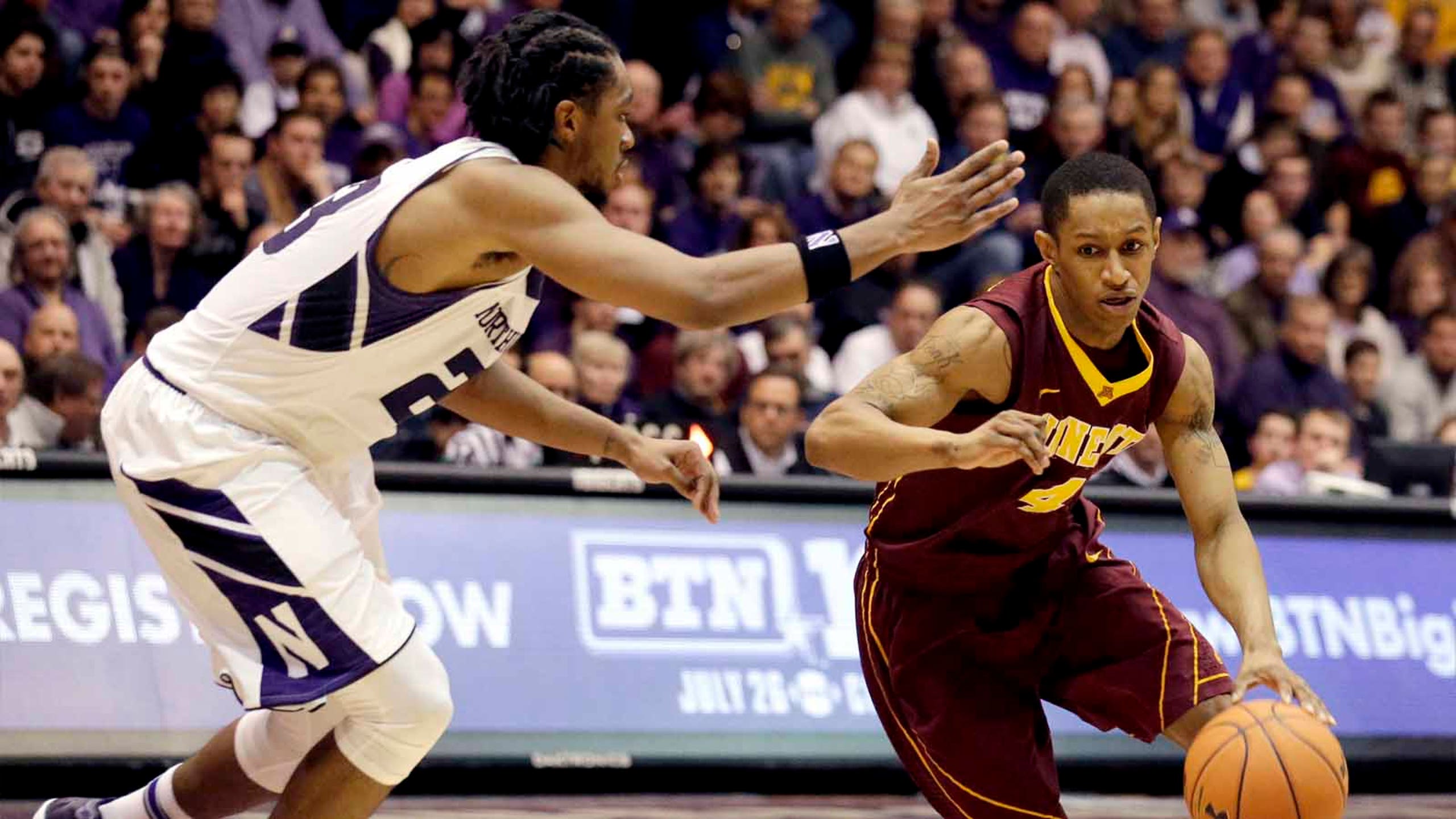 Mathieu playing big part in Gophers' NCAA tourney push
BY foxsports • February 18, 2014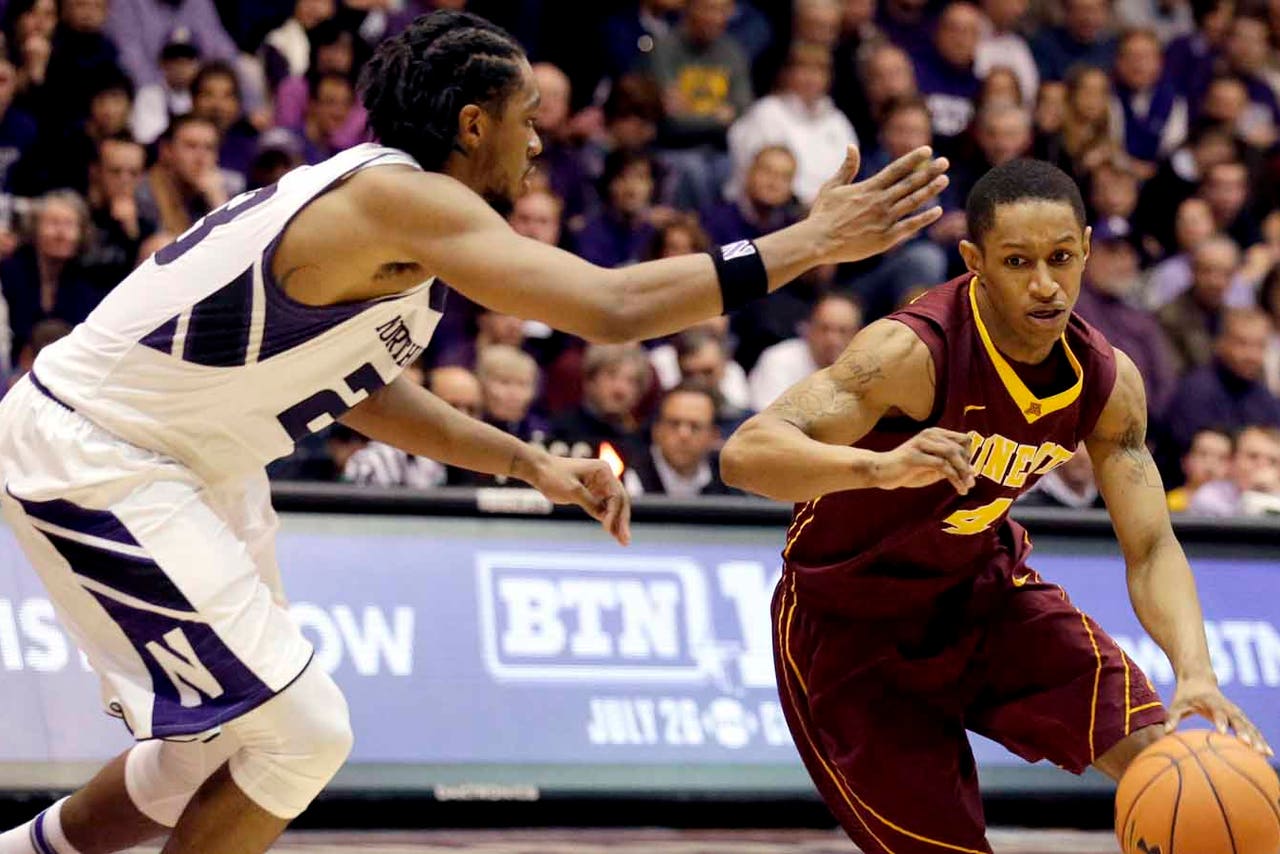 MINNEAPOLIS -- Two days after Gophers junior DeAndre Mathieu scored 18 points in a win over Northwestern, Minnesota head coach Richard Pitino briefly contemplated what this season would have been like if Mathieu was not his point guard.
"I don't know where we'd be without him," Pitino said. "I think about it a lot."
Without Mathieu this past Sunday, Minnesota may not have escaped Evanston with a 54-48 win. True, other players stepped up in key moments late in the game, but the Gophers' 5-foot-9 point guard was the only player on the team to score in double figures. He also added four rebounds and a pair of assists to key a huge road win for Minnesota.
And if Mathieu decided to stay home in Tennessee and play for Memphis instead of heading north to Minneapolis to join Pitino, the Gophers might be on the wrong side of the NCAA tournament bubble. Instead, thanks in large part to Sunday's victory, Minnesota (17-9, 6-7 Big Ten) now appears to have a realistic shot at making the field of 68 -- although there's still plenty of work to do in the final five games of the regular season.
"Everybody's trying to predict what's going to happen over the next five games," Pitino said. "The worst thing that we could do -- us as a team, our fans, everybody -- is get their pencil out and start penciling in Ws and Ls. Certainly, we can't come in (Wednesday) and think because Illinois is in last place that we're penciling that in as a win."
That mentality of taking things one game at a time sounds cliche, and it is. But it's something Pitino has preached all year during his first season as Minnesota's head coach. Coming into the season, few outsiders gave the Gophers a chance at making the NCAA tournament. Now, thanks in part to that approach of never looking past the next game, Minnesota has a chance at indeed making the big dance.
The Fighting Illini visit Williams Arena on Wednesday as the second-lowest scoring offense in the Big Ten (65.8 ppg). Illinois does, however, hold opponents to just 63.7 points a game, which ranks fourth in the conference. Even though the Illini come to town having lost 10 of their last 11 games, Minnesota knows it can't get caught up in the bracketology that already has put the Gophers in the postseason.
As much of a must-win as Sunday's victory was at Northwestern, Wednesday's home game against Illinois is a can't-lose.
"We've got to go into this game thinking it's the most important game of the season," said senior Austin Hollins. "We want to go in there and win. We want to win the rest of our games from here on out. If the guys have the focus that we've had the past few days and we go into practice with that focus, then I think we definitely have a possibility of doing that."
What began this season as one of the big question marks for Minnesota may turn into one of the biggest reasons the Gophers could be a tournament team. Mathieu, a Knoxville native, came to Minneapolis as a relatively unknown junior college transfer after spending a year each at Morehead State and Central Arizona College.
Given his Tennessee background, Mathieu was recruited by Memphis but wasn't guaranteed a starting job given the Tigers have senior Joe Jackson starting at point guard. Minnesota, meanwhile, had an opening at the position, and Pitino's recruiting pitch worked.
"I told him, 'You need to go to a place you can play right away,'" Pitino said. "(Memphis coach) Josh Pastner was very honest with him and said, 'It's going to be tough for you to start and get big-time minutes.' I told him, 'You come with us, I'm telling you right now, it's your spot to lose.'"
Twenty-nine games later, Mathieu has yet to lose that spot and has earned those big-time minutes at Minnesota, trailing only Austin Hollins and Andre Hollins for most minutes per game. Mathieu has also surpassed Austin Hollins and is second on the team in scoring (11.9 ppg) while leading the Gophers in assists per game (4.3).
More often than not, Mathieu seems to be in the middle of things when Minnesota comes up with a big victory. A week before dropping 18 points against Northwestern, he scored 16 points against Indiana -- including a shot late in the game to seal the victory.
If the Gophers are to make a push for the tournament, beginning Wednesday against Illinois, there's a good chance Mathieu may play a hand in it.
"I think he knows by me being so hard on him that I'm relying on him," Pitino said. "By me doing that to him is telling him that this team needs you. So I think he likes being a very important part of this team."
Follow Tyler Mason on Twitter
---