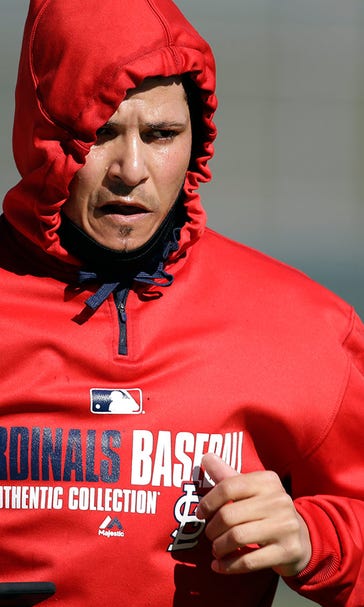 Matheny: Molina catching a bullpen session is 'not far away'
BY foxsports • February 26, 2016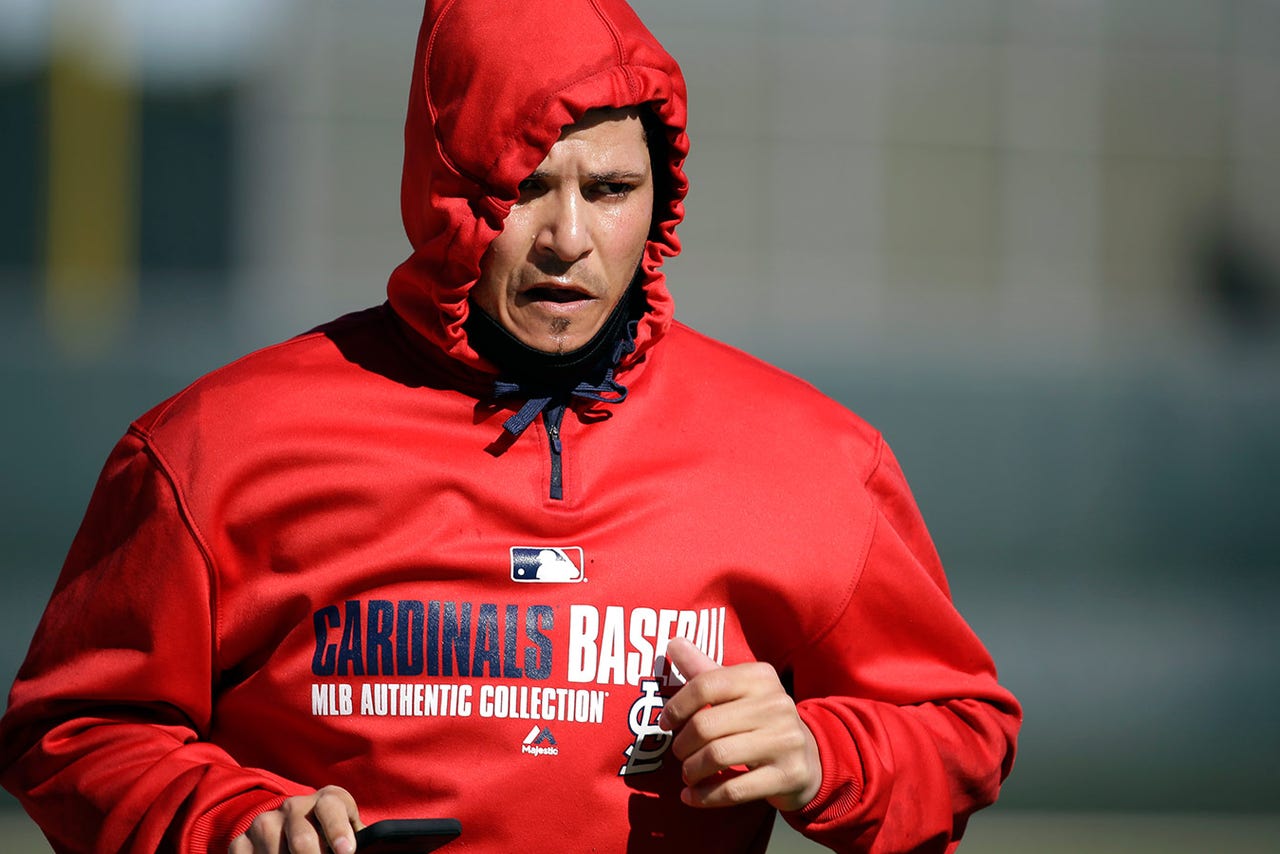 JUPITER, Fla. -- St. Louis Cardinals star catcher Yadier Molina is hoping his injured thumb heals enough for him to play on opening day.
Recovering from surgery to repair a torn ligament in his left thumb, Molina took part in his first catching drills of the spring Friday.
Molina put on the gear to catch slow-speed pitches and block balls from a pitching machine prior to the Cardinals' full-team workout. He wore a splint under the glove to help protect his thumb.
"It feels good," Molina said. "It's getting stronger."
He aims to play April 3 when the NL Central champions open at Pittsburgh.
"That's what I want," he said. "It's still too soon to say, but that's what I want. That's my goal."
St. Louis manager Mike Matheny was among those who watched Molina run through his drills.
"It was a real good morning of work," Matheny said.
If Molina's thumb feels strong Saturday morning, Molina expects to partake in similar drills with the pitching machine firing balls at an increased rate of speed.
Matheny said the day when Molina catches his first bullpen session of the spring is "not far away."
Matheny doesn't anticipate Molina immediately jumping behind the plate for any of the live BP sessions, where a pitcher is throwing some of his better pitches against a hitter, common at this point of spring training.
"He's got his program written down by the trainers of how much catching -- just receiving stuff -- he can do," Matheny said.
An eight-time All-Star, Molina injured the thumb on his glove hand while applying a tag at the plate late last season.
Shortly after the season ended, he underwent surgery to repair the torn ligament. Before the opening of camp Molina needed another surgery to repair the previous repairs.
Molina hit .270 with four home runs and 61 RBI last season.
---
---