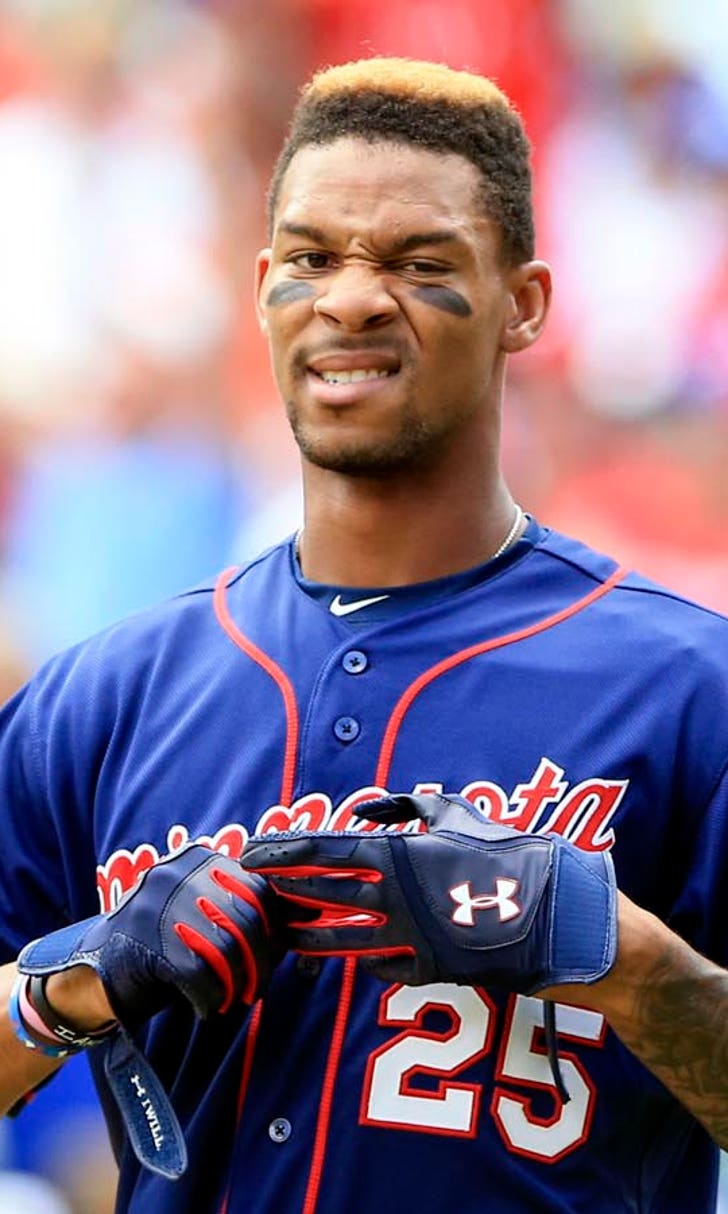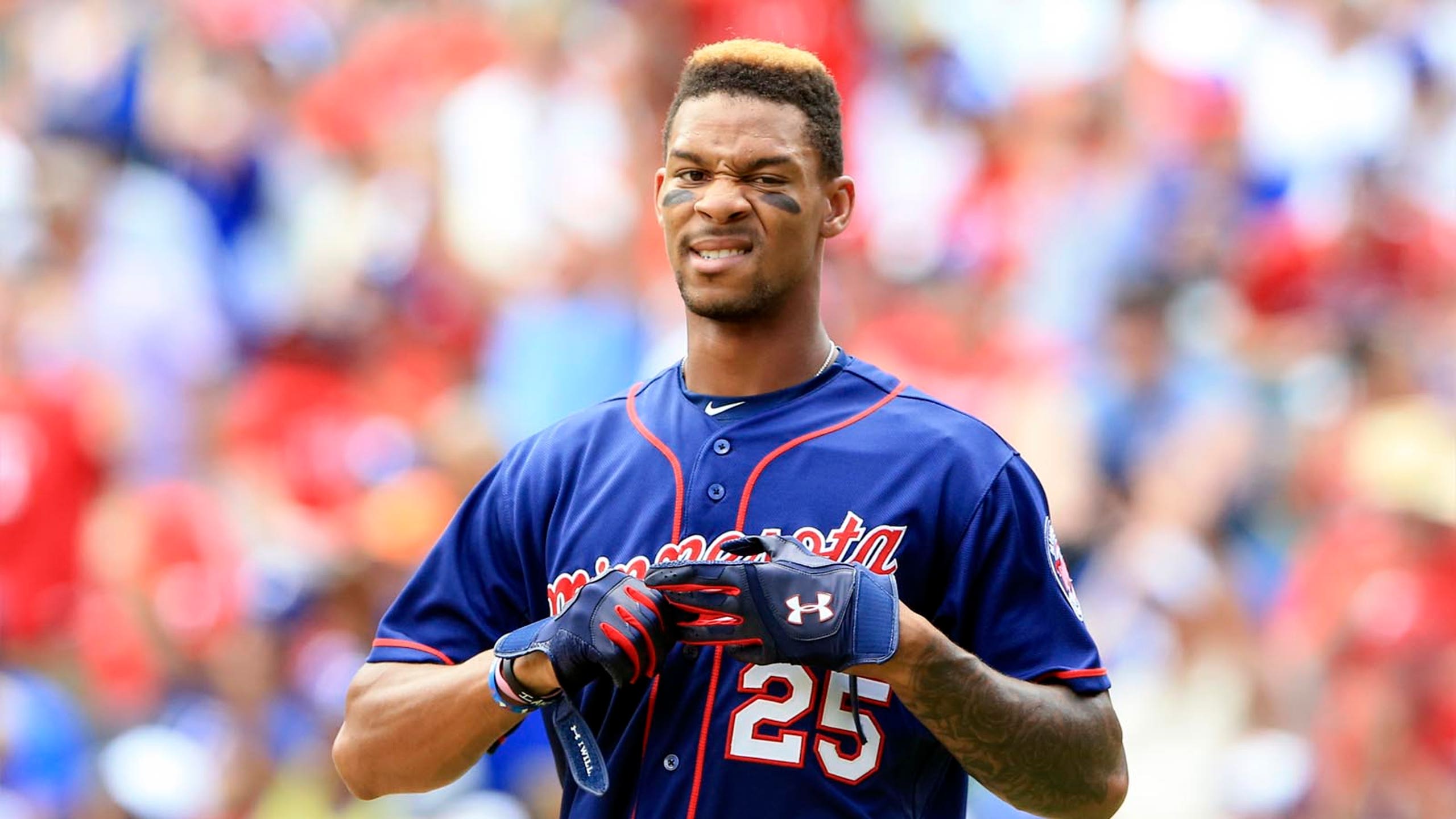 Mason: Don't judge Buxton by early results
BY foxsports • June 16, 2015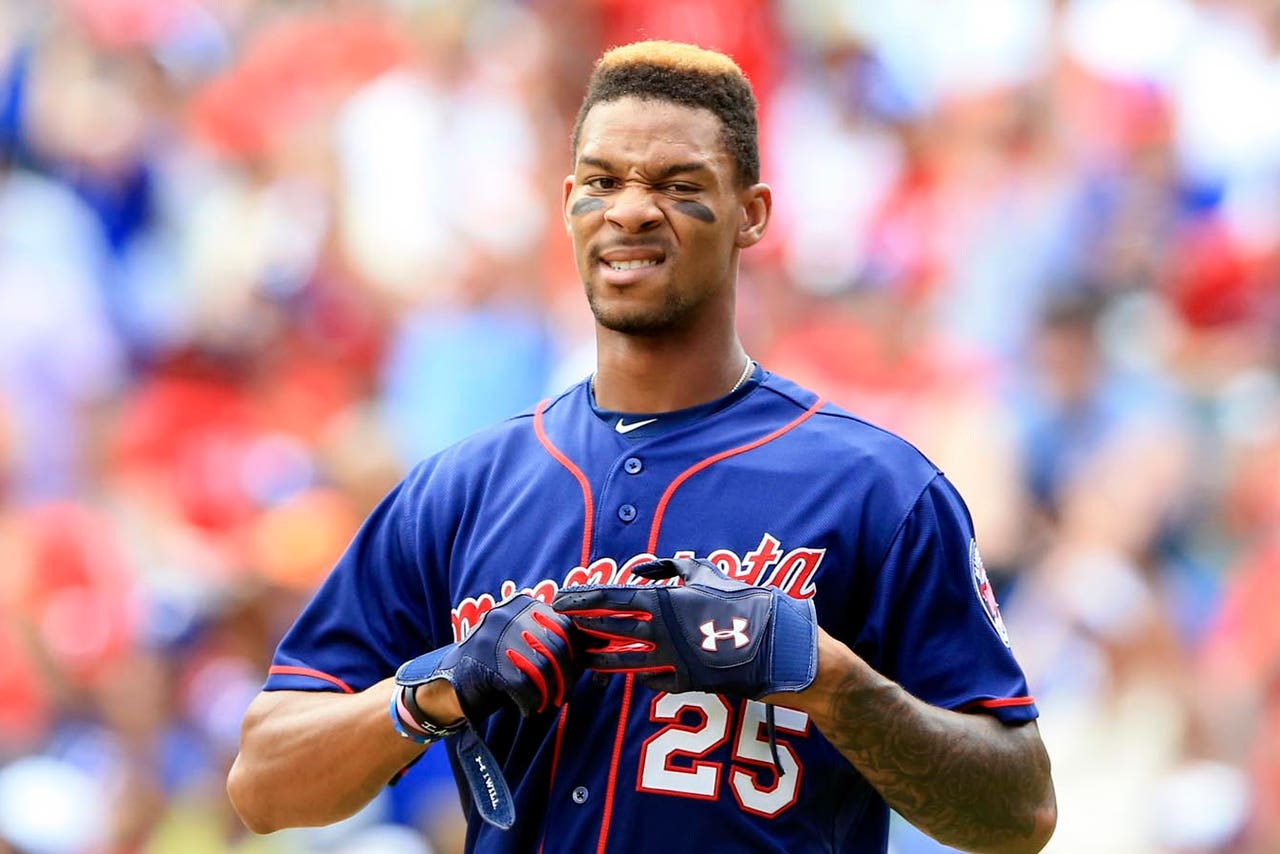 Before I get too far, I admit that I'm partially to blame for perpetuating the Byron Buxton hype.
When it was announced Saturday that Buxton -- the Minnesota Twins' top prospect -- would be called up for Sunday's game in Texas, fans went crazy on social media. I joined in on the fun on Twitter by reviving something I started two years ago: #BuxtonFacts.
The hashtag, which was eventually trending in the Twin Cities, is a play on the Chuck Norris jokes from years ago in which Buxton is made to appear mythical or superhuman. A sampling of some #BuxtonFacts that spread across Twitter: "Buxton once got pulled over for speeding while he was out for his nightly run," "Buxton hit a line drive up the middle. The ball struck him in the leg as he slid into 2nd base," and "Byron Buxton can hit lead-off grand slams."
After years of hearing about Buxton, the former No. 2 overall pick, everyone had seemingly built up this notion that he will be the Twins' savior. Fans have clamored for him to be called up in recent years as the big-league team has struggled. That finally came to fruition Sunday when Buxton made his debut. After going 0-for-4, though, the #BuxtonFacts tweets slowed down. He then went hitless in his first two at-bats Monday in St. Louis before showing off his impressive speed by gliding around the bases a stand-up triple for his first career big-league hit.
So through two games, Buxton has just one hit but has impacted the game with this speed twice (he was the eventual winning run in Sunday's game by scoring from first base on a double). Yet whatever Buxton does early in his time in the majors, it's important not to read too much into it -- good or bad.
It would be completely understandable if Buxton does struggle at the plate at times. Let's remember that he skipped an entire minor-league level and played just 60 total games at Double-A during his career. He missed most of last season due to injuries, too, although those seem to be behind him at this point.
Many top prospects have an adjustment period early on, even those who, like Buxton, are expected to eventually do great things. Washington's Bryce Harper, who was one of the most highly anticipated prospects in a long time, hit just .227 in his first 18 career games back in 2012 before he figured things out at the plate. The Angels' Mike Trout, who has become arguably the best all-around player in baseball in just a few short years, also had his early struggles. Though he was an All-Star and the Rookie of the Year in 2012, he batted a mere .220 in 40 games in 2011 after his call-up. If Buxton needs time to adapt, he won't be the first prospect to do so.
On the flip side, if Buxton goes on a tear in the coming weeks or months, that doesn't necessarily mean he'll continue that throughout his career. Take note of the cases of Danny Santana and Kennys Vargas, both of whom debuted last season with surprising success before the league adjusted to them during their sophomore campaigns. Both players (though not in the same realm as Buxton) eventually earned demotions back to the minors, a reminder of the second wave of adjustments that some hitters struggle to overcome.
When likening Buxton to a current major leaguer, the player many have compared him to is Trout. Part of the comparison stems from the fact that both Trout and Buxton made stops in Cedar Rapids during their minor-league careers, and those in and near the Kernels organization drew similarities between the two five-tool outfielders.
The first time I ever watched Buxton play happened to be in Cedar Rapids back in 2013. I made the drive down there for just one game with the intent of doing a story on the talented outfielder. I couldn't have picked a better game to go to. Not only did Buxton make a highlight-reel catch in left-center field early in the game, but he also easily notched a triple on a ball hit to right-center field that never even touched the warning track. That's when I realized just how fast this kid is. He has God-given speed that most of us could only dream about.
Buxton can do plenty else well besides running, of course. He plays above-average defense (thanks in part to that speed), can hit for average (.296 career minor-league hitter), and does have some power in his bat (27 home runs in 263 games in the minors). Not since a kid named Joe Mauer debuted in 2014 have Twins fans been this eager for a prospect to come up. Now, of course, Minnesotans will be clamoring for Buxton's former teammate, third-base prospect Miguel Sano, to follow Buxton to the majors. Sano was not quite as finished of a product as Buxton, especially defensively, though there's a chance he'll also be wearing a Twins uniform at some point this season.
The success or failure of Byron Buxton can't be measured in just a few games, or even in four months of a season. Though the 21-year-old from rural Georgia has the attributes to be a transformative, franchise-changing talent, he's still just a kid.
For now, though, let's sit back and enjoy as Buxton gets his feet wet in the major leagues. He's already provided some entertainment in just two games and is sure to do more of the same as he gets more comfortable at this level.
Oh, and if you don't have plans for this weekend, might I suggest buying a ticket to a Twins game this weekend? The Cubs are in town, and their top prospect -- Kris Bryant -- is pretty good, too. If you go, you'll thank me later.
Follow Tyler Mason on Twitter
---