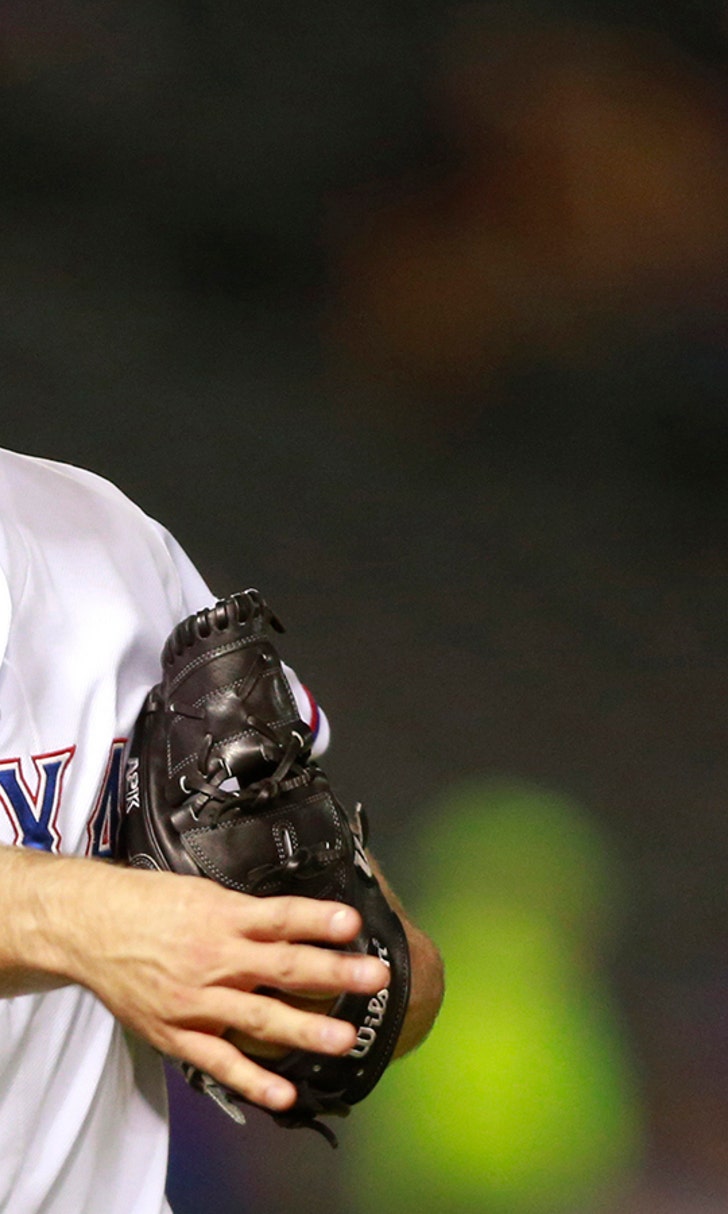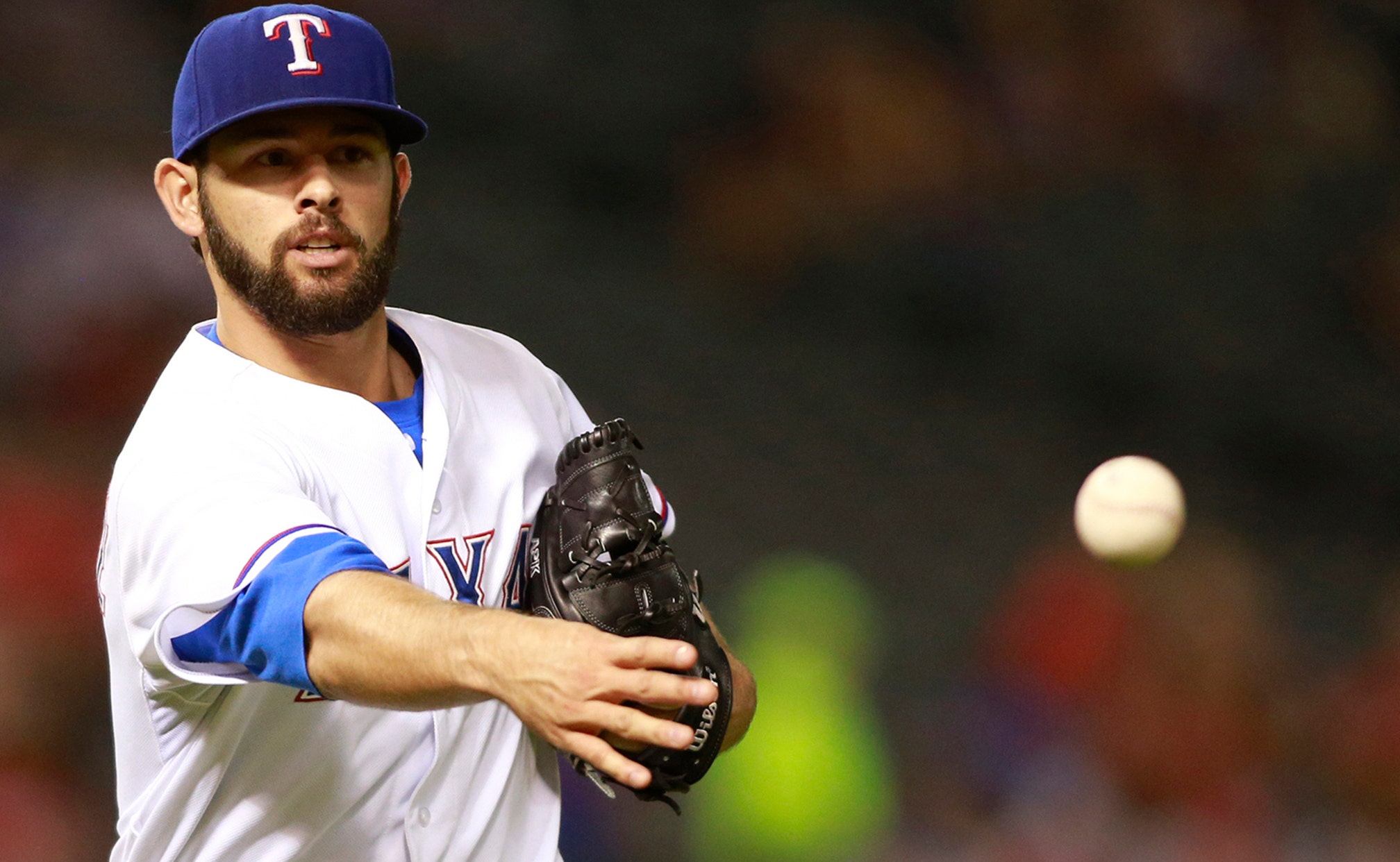 Martinez continues to make rotation statement
BY foxsports • September 12, 2014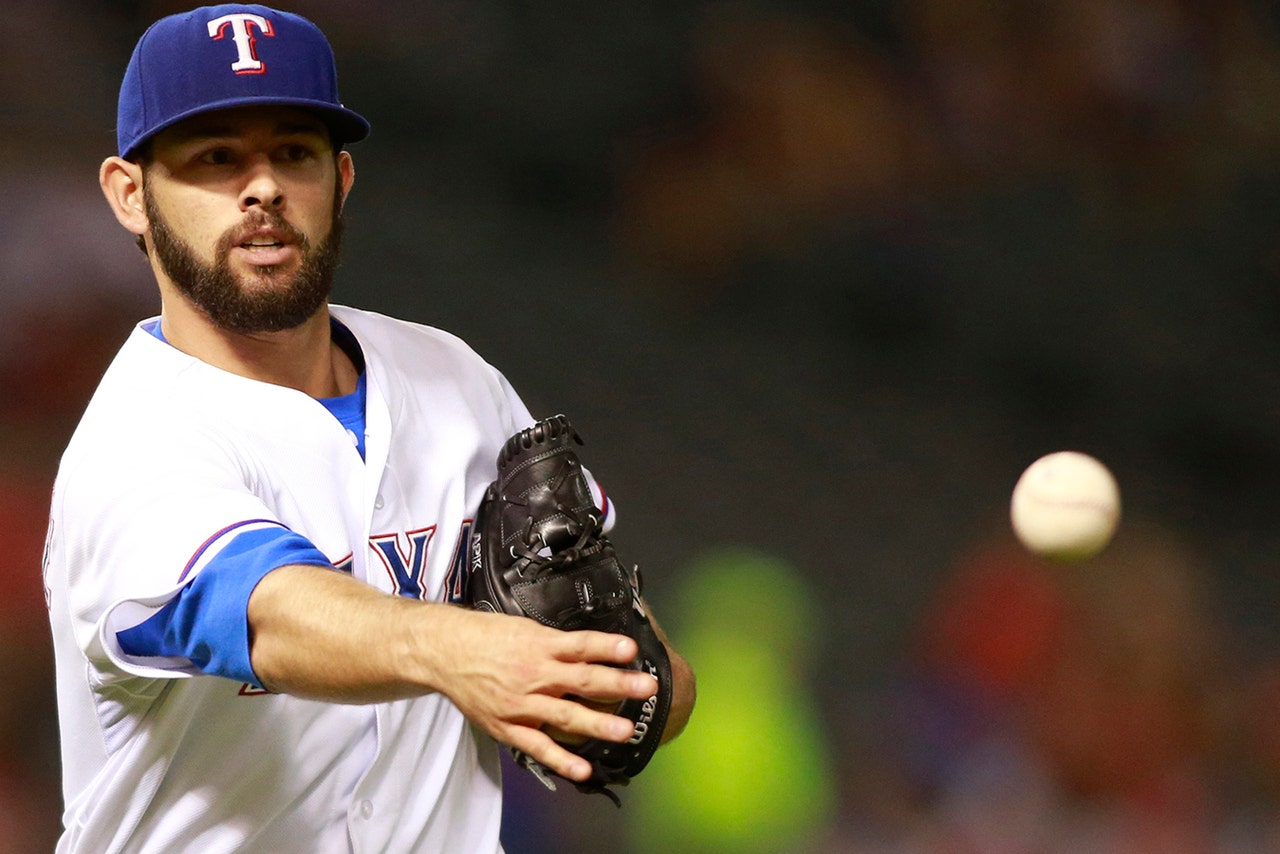 ARLINGTON, Texas - The 11 losses Nick Martinez has suffered this year don't tell the story about his progression.
Nights like Thursday do.
Martinez allowed a two-run homer to Erick Aybar in the second inning but pitched well after that in a 7-3 loss to the Angels.
Martinez notched his seventh quality start of the season, which is third on the Texas staff, and continued to show why he'll be a player when the Rangers try and figure out their 2015 rotation.
"I think Martinez is going straight upwards," interim manager Tim Bogar said.
Martinez hasn't won a start since Aug. 20 but in his last three outings he has a 2.60 ERA to go along with a 0-1 record.
Thursday he was hurt by a Leonys Martin error in the third inning which led to two runs but he then he came back from that and didn't allow a hit over the final three innings. He gave up four hits, walked one and struck out three in his six innings and lowered his ERA to 4.93. It's the first time his ERA has been under 5.00 since late July.
Martinez believes he's on the right track.
"Every start I feel like I'm able to apply what I learned early in the year and be more consistent throughout the game, not just start-to-start," Martinez said. "I'm making pitches when I need to and slowing down the game when I have to."
Martinez is now third on the team in starts with 21 and innings pitched with 122 1/3. He, along with Nick Tepesch and Miles Mikolas, has at least shown that the Rangers won't be without options following Yu Darvish and Derek Holland when they head to spring training in 2015.
"I think Nick Tepesch has made some strides," Bogar said. "He's headed in the right direction too. Nick Martinez tonight kind of made another step towards proving he deserves a chance. Miles is the wild card for me. He's the youngest starter of the three. I think it's a good problem to have. We've had a tough season but it's given us an opportunity to see some guys and build some guys arm strength and durability and now we know if we're going to have some guys to back up other starters."
Despite the solid outing by Martinez, the Angels outscored the Rangers 24-7 in the series and have won 13 of the 16 matchups against Texas.
The loss was the 92nd loss of the season for Texas. It's already the most losses the Rangers have had since 1985 and there are still 16 games remaining.
---