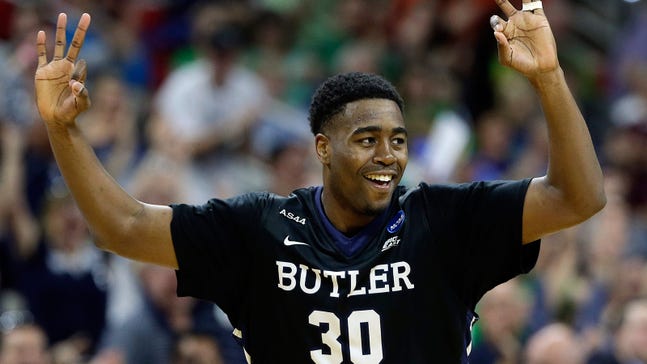 Martin, Dunham lift Butler over Texas Tech 71-61
Published
Mar. 17, 2016 2:50 p.m. ET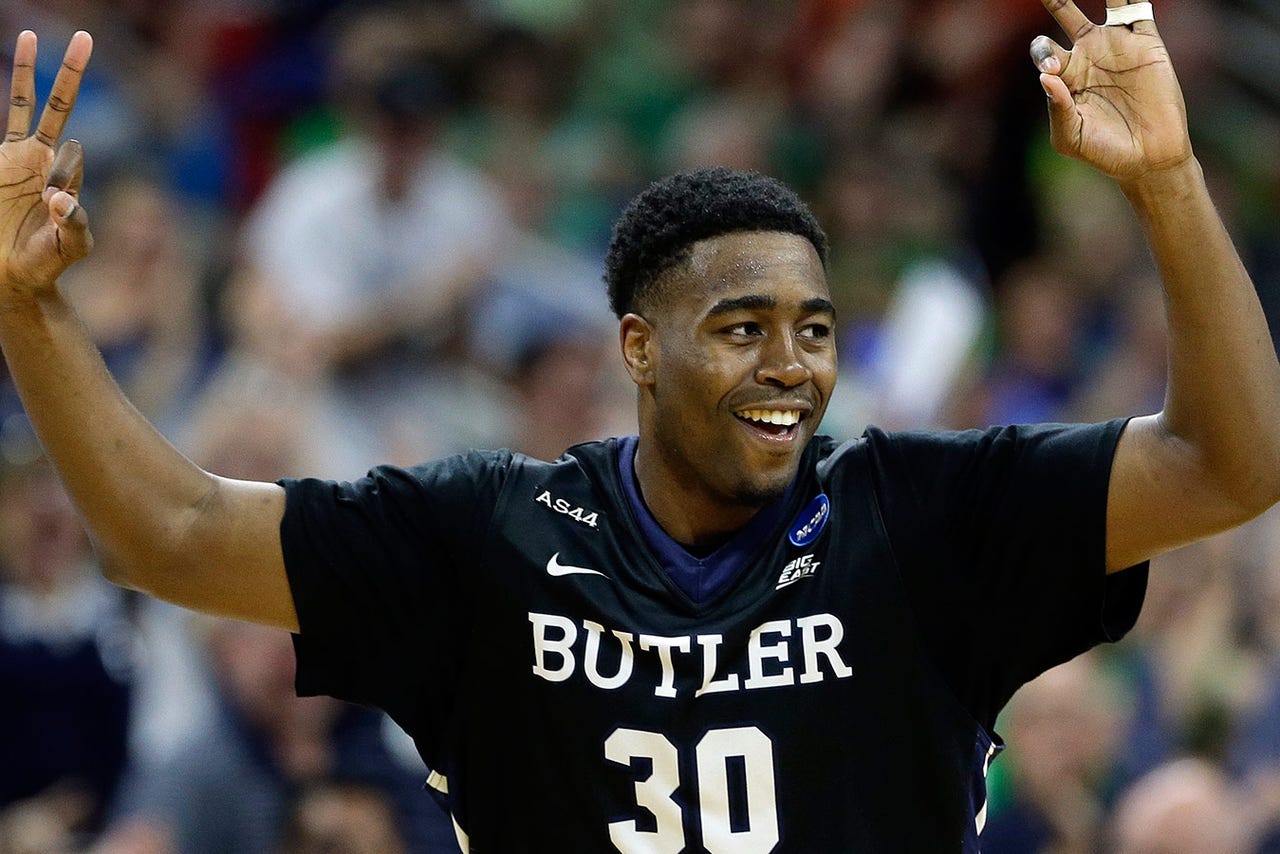 RALEIGH, N.C. -- Butler coach Chris Holtmann wasn't overly concerned when his second-leading scorer Kelan Martin played a quiet first half to open the NCAA Tournament.
No need to worry, he figured. Not the way Martin -- and these Bulldogs, for that matter -- can break loose, get out in transition and score in bunches.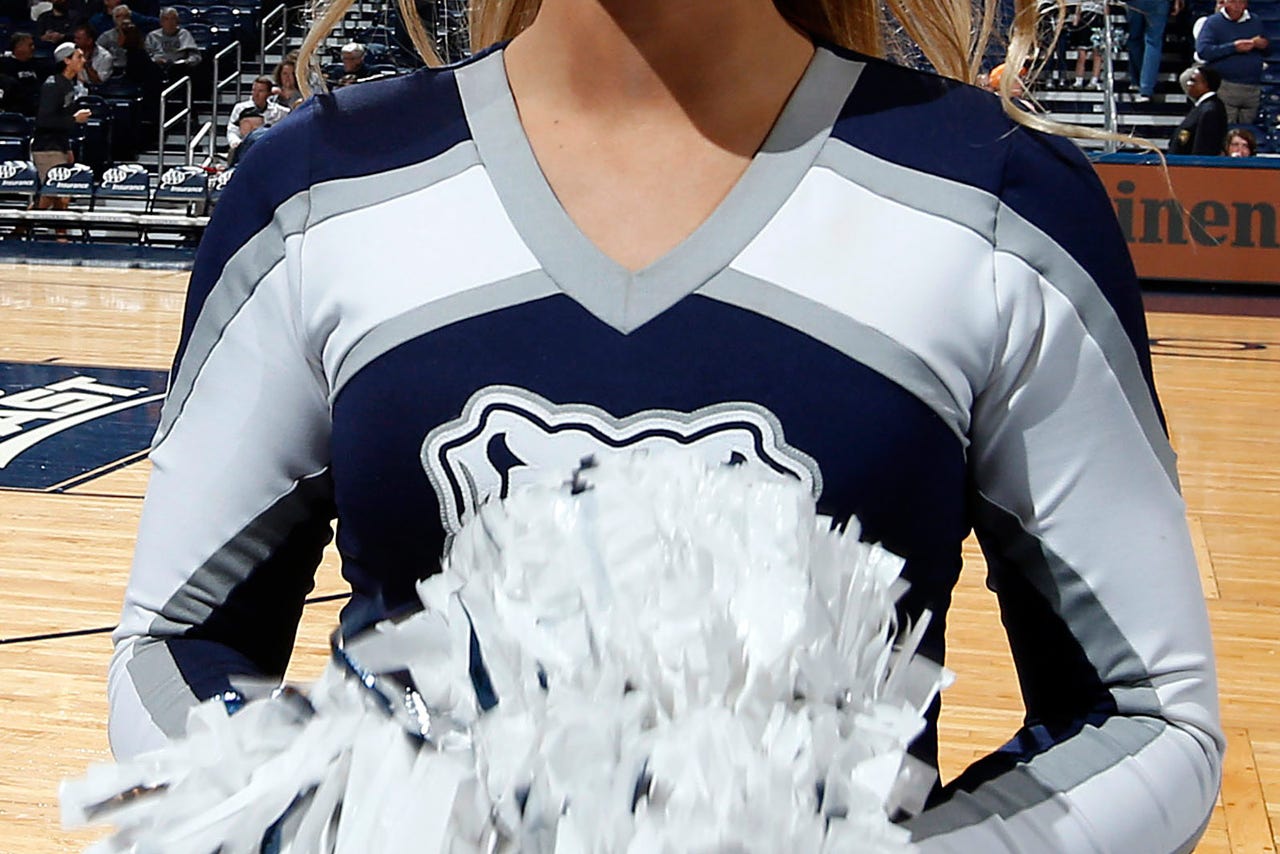 Check out our gallery of NCAA hoops cheerleaders.
"He rolls out of bed ready to score the ball," Holtmann said.
Martin proved his coach right, too, hitting consecutive 3-pointers during a critical second-half stretch to help Butler beat Texas Tech 71-61 in Thursday's first round of the NCAA Tournament.
Kellen Dunham scored 23 points to lead the Bulldogs (22-10), including a critical 3 of his own with 2:29 left as the Midwest Region's No. 9 seed pulled away in the final minutes. Butler shot 52 percent after halftime, using some NCAA Tournament experience to rally from an early eight-point deficit and push ahead midway through the second half.
Butler is in the tournament for the eighth time in 10 years, and now has won at least one game in eight of its last nine appearances.
Martin, a 6-foot-6 sophomore, came in averaging 16.1 points but had gone scoreless on 0-for-4 shooting when he scored 11 points in the final 8 minutes.
"I know I didn't score the first half or the beginning of the second half," Martin said, "But Coach was telling me on the bench just let the game come to me -- it's going to come, I'm going make plays -- but just impact the game defensively and rebounding."
He first hit a 3-pointer in transition to snap a 48-all tie with 8:22 left. Then, after a miss by Texas Tech, Roosevelt Jones found Martin again for another 3 -- a shot that rolled around the inside of the rim at least twice before finally dropping through the net.
"Those 3s that Kelan Martin made were a dagger," Texas Tech coach Tubby Smith said.
And coming out of a timeout, Martin followed with a steal and a breakaway dunk for a personal 8-0 spurt that suddenly had Butler up 56-48 with about 7 minutes left.
That shifted momentum to the Bulldogs, who played from in front the rest of the way. Dunham buried his late 3 to push the lead to nine and all but seal the win.
Devaugntah Williams scored 18 points to lead the eighth-seeded Red Raiders (19-13), who were making their first tournament appearance since 2007. But Texas Tech made just 2 of 9 shots to close the game as Butler began to take over in the critical moments.
Smith had made history with this group in his third season at Texas Tech by becoming only the second coach to take five schools to the NCAAs. The Red Raiders shot 46 percent in this one, but had trouble keeping up with Dunham all afternoon -- and Martin during the game-changing sequence.
TIP-INS
Butler: Tyler Wideman had 14 points on 6-for-6 shooting. ... Butler had a 34-28 rebounding advantage. ... The Bulldogs made 9 of 17 3-pointers.
Texas Tech: Justin Gray and Aaron Ross each scored 10. ... The Red Raiders made just 4 of 9 free throws. ... Top scorer Toddrick Gotcher (11.1 points) finished with five on 2-for-7 shooting.
TURNOVER FACTOR
Both teams had 14 turnovers, though the Bulldogs did a better job of converting those into points. Butler finished with a 16-9 edge in points off turnovers.
"Live-ball turnovers just killed us," Smith said, "and they made good on it."
Holtmann called it "probably the difference in the game, really."
"I thought defensively, we were good at times, and not as good at other times," he said. "We did have some activity which created some turnovers ... but the flipside of that is we don't typically have 14 turnovers."
NCAA EXPERIENCE
The Red Raiders are hoping this trip to the NCAAs is the first of several more.
"It definitely sets a standard that we can be here and we belong here," said Gotcher, a fifth-year senior. "It's good seeing that going forward, Texas Tech has a basketball team because we're not known for that."
UP NEXT
Butler advances to Saturday's second round to face top-seeded Virginia.
---
---