Marshall can do better than Bama, but how crazy is too crazy an offer for him to refuse?
March 26, 2015

Gregg Marshall can do better.
Better than Alabama, anyway.
Maybe that's Texas, if the reaper that keeps leaving voice mails for Rick Barnes finally turns up at the front door.
Maybe that's Indiana, if Tom Crean implodes.
Maybe that's North Carolina, if Uncle Roy ever decides to hang 'em up.
But Bama? As another duke in King Saban's court?
Can't see it.
Never say never, but once you've held the scepter for so long, it's hard to get the hang of bowing again.
Word is the Crimson Tide are throwing something in the range of $4 million at Marshall, the Wichita State coach whose Shockers' season ended Thursday night in Cleveland, 81-70, at the hands of hot-shooting Notre Dame. Which kind of makes Bama the college basketball equivalent of an aging billionaire who desperately needs a trophy wife.
It's hard to see Gregg Marshall marrying for money.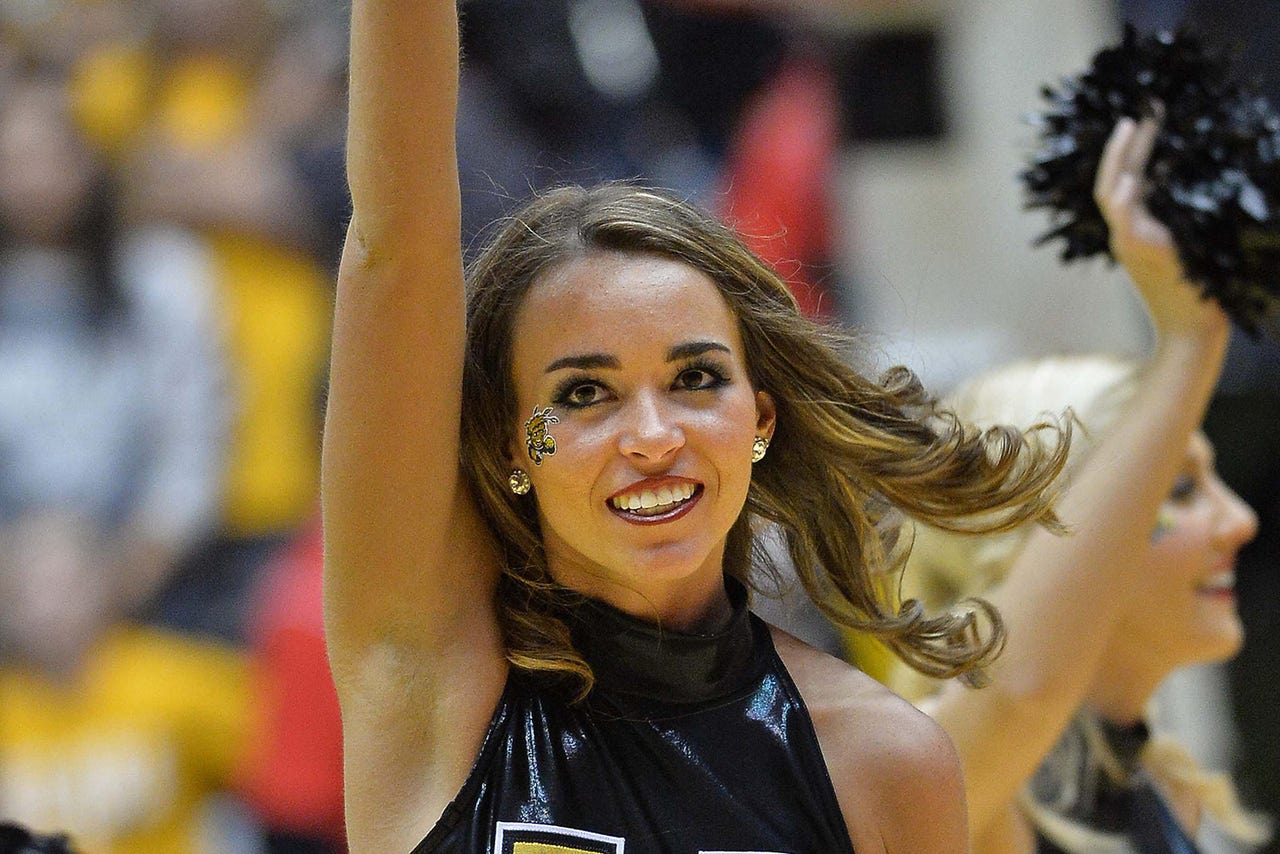 Lookin' good! Check out our gallery of NCAA hoops cheerleaders.
For one, he already has it, raking in a reported $1.79 million last year.
For another, he has a backcourt with Wichita (30-5) that could return Fred VanVleet (25 points, six rebounds, three assists versus the Irish) at the point and Ron Baker (nine points, six boards, three dimes) at the wing. Could. Both are juniors, though Baker turns 22 next week and already has his degree.
"It's a great problem to have," Marshall told reporters at Quicken Loans Arena. "Having NBA-caliber guys that have to make a decision like that ... and the worst thing that could happen is they decide not to go and they come back and play their senior year.
"Either way, they're icons. They're icons in Wichita. They're icons in our program."
But on the biggest stages, even icons need a little help, sometimes. Tekele Cotton and Evan Wessel combined for 31 points and five treys in nine attempts in the upset of Kansas last Sunday in Omaha to propel the Shox to the NCAA Tournament's regional semis.
On Thursday, the pair went two for 11 from the floor with just six points between them.
Meanwhile, there's Jerian Grant, dropping a step-back jumper as the shot clock runs out. Then another with 1:27 left that puts the Irish up 77-63.
At that point, there wasn't much left Marshall could do but shake his head.
Senior Darius Carter's hook gave Wichita its first lead with 16:36 left in the contest, 38-37. But the Irish kicked it to another gear with three treys in four possessions, two by Demetrius Jackson. The Shockers pushed the tempo to try and mess with Notre Dame's rhythm, but it also gave the quick Irish guards a chance at runouts; Jackson's layup gave the 3 seed a 52-44 bulge with 13:34 left.
The Irish took liberties at spreading the Shox out to cover their shooters, then took advantage of the overplays for cuts to the basket or gaps in the paint. Notre Dame found one of those holes with 11:55 to go with a feed to Bonzie Colson, who laid it up to push the cushion to 10, 56-46. The Shockers nibbled back, but the overpursuit on the defensive end continued, and the Irish's counters landed harder and with more frequency. A long alley-oop to Zach Auguste for a dunk got Notre Dame back up double digits, 67-56, and Pat Connaughton, a nightmare matchup all evening, followed that up with a 3-pointer less than 40 seconds later to give the Irish their biggest lead of the night, 70-56.
The Shockers went down swinging. They always do. But time and Bracketville had other ideas.
On paper, the Shox and Irish (32-5) had set up as a nice study in contrasts. Notre Dame, the irresistible force, is one of the most efficient scoring (No. 2 nationally in offensive efficiency before Thursday night, at 1.180) and shooting teams (No. 7 in field-goal makes per game, 27.6) in Division I. The Shockers were cast as the immovable object, priding themselves on stops (No. 8 in defensive efficiency at 0.888), on making the other team play out of character.
It was the Irish who stuck to script the most early on, crisp and quick from the opening jump. Coach Mike Brey's crew drained eight of its first 11 from the floor and three of its first four from beyond the arc, forging an 18-5 lead on Auguste's three-point play with 14:42 left and 20-7 via a Connaughton layup with 13:36 to go.
The Irish missed their next nine from downtown, and just as with their first two NCAA tourney wins over Indiana and the Jayhawks, the Shockers crawled their way back into the fray, a 13-3 run over the next four-and-a-half minutes capped by a Baker trey that clipped the Irish cushion to 23-20.
Alas, it was the final 20 minutes that sealed the Shockers' fate: The Irish shot 18 for 24 from the floor in the second half, six of eight from beyond the arc. The Shockers were 16 for 37 and one for nine, respectively. Ultimately, force won the round. And the evening.
Cotton leaves the program as the winningest player in program history. Carter's last game in Shockers black, not far from his hometown of Akron, was arguably his best (22 points, eight boards). The cupboard at Koch Arena is anything besides bare, but the three individuals so critical to one of the most remarkable three-year runs in the program's history -- VanVleet, Baker and Marshall --€" will have the most to say about what the short-term future of that program looks like.
But the biggest X factor for the Shockers, moving forward, is probably the coach himself. Alabama is reportedly ready to dangle blank checks, trying to use star power as a bandage for a program that has become something of a national afterthought. Some of that is institutional, of course, being a region -- and, indeed, a fan base -- that cares more about spring football than hoops, but also one that has to cope with serial charmer Bruce Pearl winning hearts and public relations battles for rival Auburn.
The ever-frank Marshall got fans in both Wichita and Tuscaloosa into a froth earlier this week when he went on CBS Sports radio host Jim Rome's radio program and said he'd "certainly entertain" an offer from the Tide, while adding a caveat that didn't get as much mileage: "But it's going to take some type of crazy offer to get us to leave Wichita State."
How crazy is crazy? Marshall reportedly takes home a mint by Missouri Valley Conference standards, has access to a private plane and is the singular star of a basketball-crazy town in a basketball-crazy state.
And he just whupped Kansas.
Some insiders wonder if that means he's due a victory lap; any team with VanVleet and Baker in the backcourt will likely still be the pre-emptive MVC favorites. Others wonder if it means he's squeezed as much blood from the Shockers' turnip as he can at this point.
Although Marshall also has the security to be choosy. While several sources told FOXSportsKansasCity.com this week that the Bama interest is real, as are the dollar figures being tossed around, not all were convinced that Marshall, whose roots are more ACC then SEC, could be lured by greenbacks alone.
How crazy is crazy? We'll know soon enough. There's no wrong answer. Just a lot of really, really, really hard questions. Because this turnip can ball, and the sting from Thursday night only makes those questions harder.
You can follow Sean Keeler on Twitter at @SeanKeeler or email him at seanmkeeler@gmail.com.
---