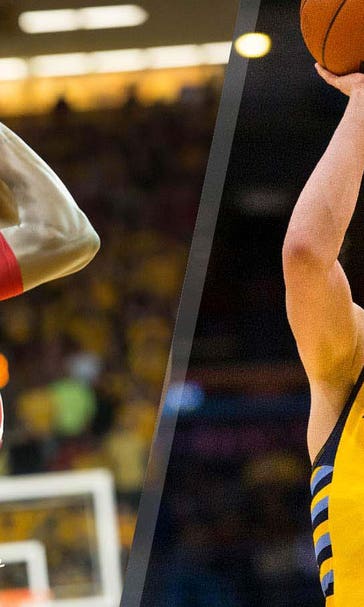 Marquette's Ellenson, Wisconsin's Hayes accept invites to NBA combine
May 6, 2016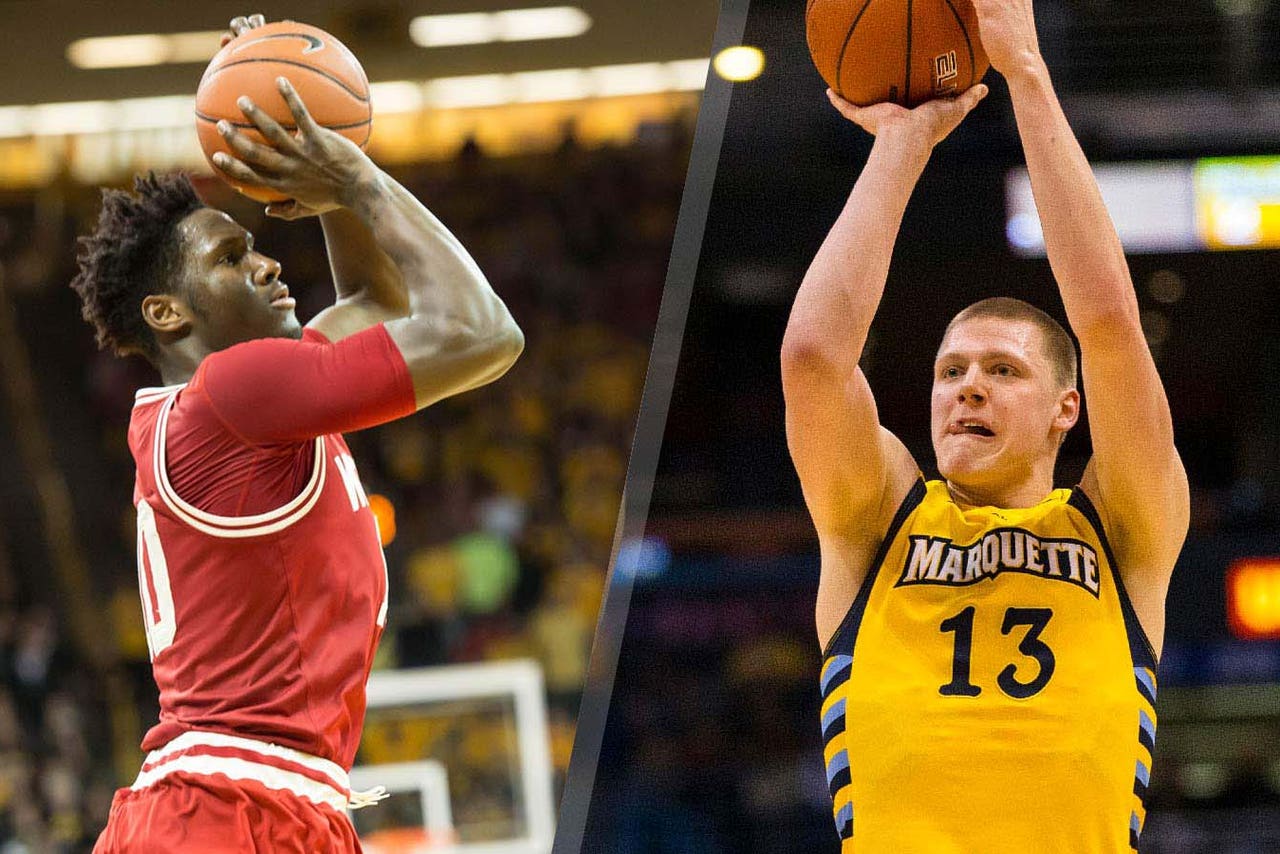 Henry Ellenson and Nigel Hayes both have officially accepted invitations to this year's NBA Draft combine, which will be held in Chicago beginning May 11. The two are among 63 players who will be at the combine.
The players are in completely different situations, however. Ellenson is looking to improve his draft position while Hayes is trying to determine whether he should return to Wisconsin or turn pro.
Ellenson declared for the draft after just one year at Marquette. He averaged 17.1 points and 9.9 rebounds while being named Big East Freshman of the Year. Ellenson also was a finalist for the Karl Malone Award and Wayman Tisdale Freshman of the Year Award.
The 6-foot-11 forward from Rice Lake, Wis., signed with an agent, so he can't return to the Golden Eagles. He has been projected by some as a potential lottery pick.
After two solid years with the Badgers, the 6-8 Hayes struggled as a junior in 2015-16. While he did average 15.6 points and 5.8 rebounds, Hayes shot just 36.8 percent from the field made only 29.3 percent of his 3-point attempt. As a sophomore, Hayes made 49.7 percent of his field-goal attempts and 39.6 percent of his 3s.
Unlike Ellenson, however, Hayes did not sign with an agent and has 10 days after the conclusion of the combine to withdraw his name from the draft and return to Wisconsin.
At the combine, players go through interviews, medical tests and drills. There is also a 5-on-5 competition, although many top prospects sit these out as to not hinder their draft stock. It would be expected that Hayes will participate in the games but Ellenson might not.
How important is it being invited to the combine? According to Basketball Insiders, 38 of 63 players at last year's combine were drafted (60.3 percent) and in 2014 it was 42 of 59 (71.1 percent). This year's draft will be held on June 23.
---
---