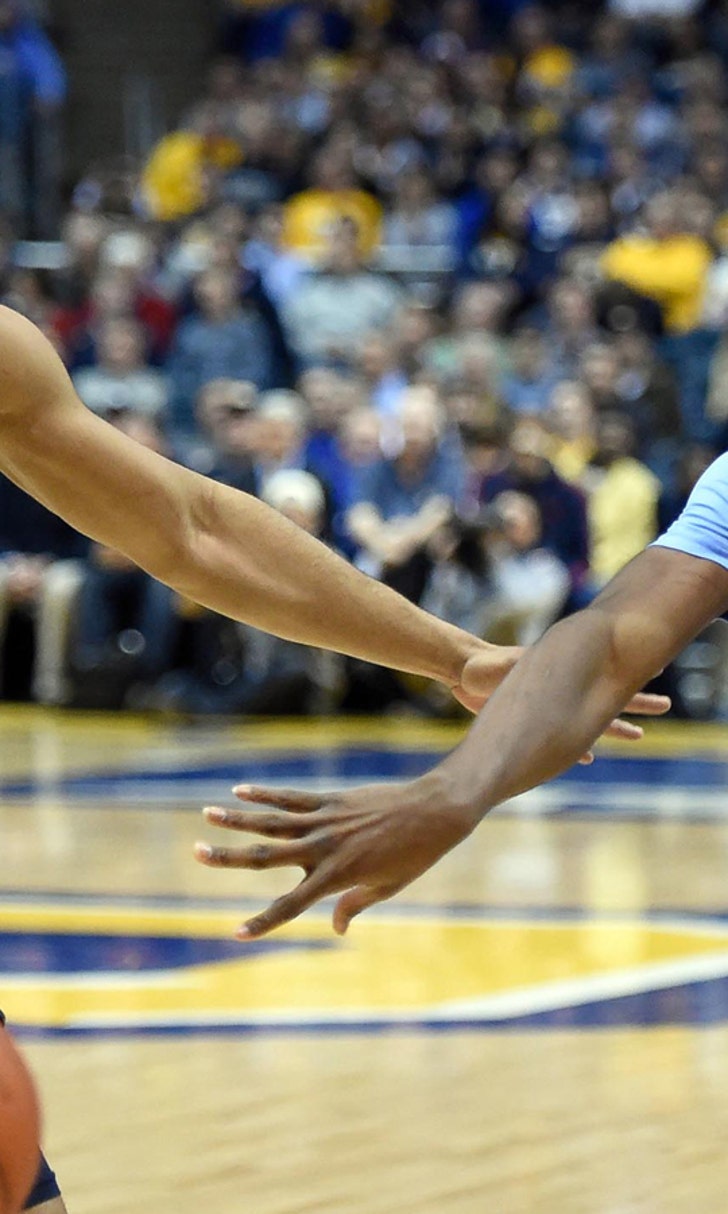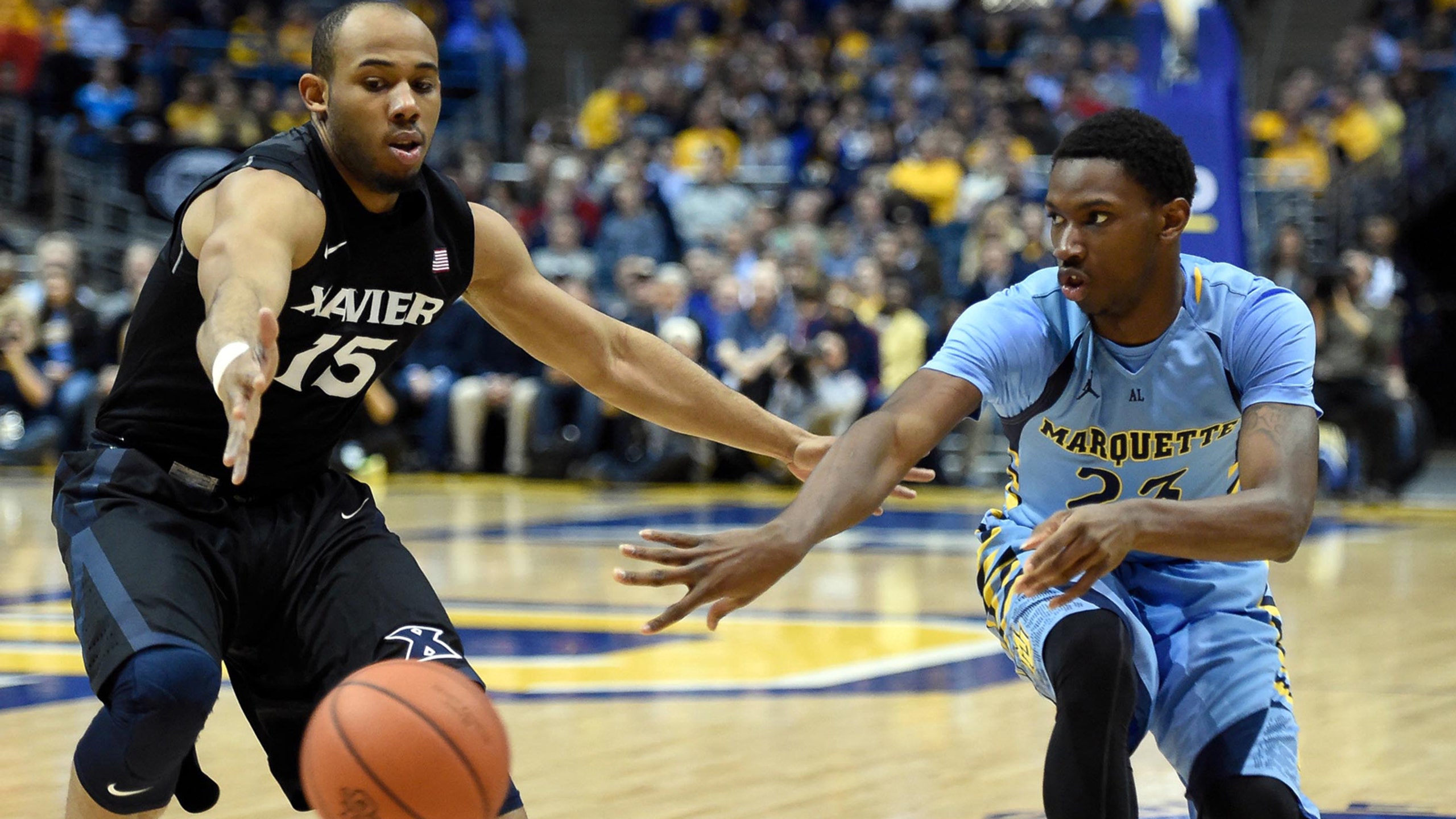 Marquette void of offense minus Carlino
BY foxsports • February 11, 2015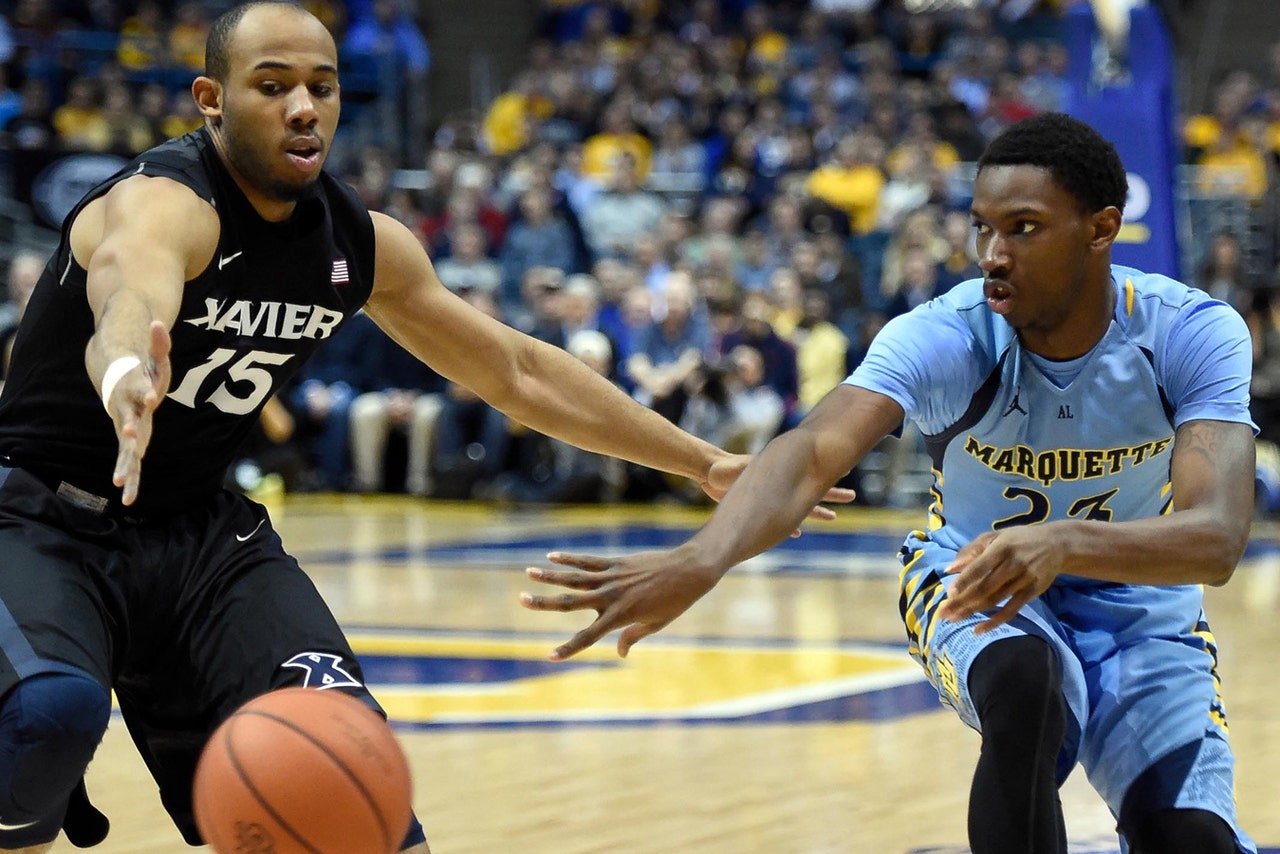 MILWAUKEE -- Forget about the notion that the Marquette Golden Eagles don't need Matt Carlino to be competitive this season.
After pulling off an upset win over Seton Hall on Saturday without its leading scorer, Marquette simply lacked the offensive firepower necessary to compete with a Xavier team competing for an NCAA tournament berth.
The Golden Eagles (11-13, 3-9 Big East) set a school record for fewest points in a Big East game in a 64-44 loss to the Musketeers on Tuesday at the BMO Harris Bradley Center.
With Carlino not even in the building due to a concussion suffered against Villanova on Feb. 4, Marquette lost by 20 points for just the second time in 170 Big East games.
"We do miss him," Marquette coach Steve Wojciechowski said. "We miss him. Especially on nights like this where they packed the paint. I thought we executed what we wanted to do early, but they adjusted to take the paint away from us.
"We weren't able to counter that. I think my guys are fighting. We have to learn to fight better."
Marquette got off to a quick start offensively, jumping out to a 16-5 lead just 7:31 into the game. All 16 of those points came in the paint, with sophomore center Luke Fischer scoring six early points.
Knowing the Golden Eagles were going to feed Fischer without Carlino on the floor as a threat to knock down shots, Xavier (16-9, 7-6) countered Marquette's quick start by packing the paint with a zone defense.
"We prepared for Matt to be out there," Xavier coach Chris Mack said. "Marquette's not all of a sudden (running) different plays. They're still going to run their guards off stagger screens, they're still going to set high ball screens and have Luke Fischer roll. Certainly when you have Carlino out there at times it makes it tougher because the floor gets a little more spread with his shooting ability."
"I didn't think there was any way that he wouldn't play. I was really shocked that he didn't play."
Fischer scored just one point after scoring six of Marquette's first 10 points. The Musketeers were focused on preventing Fischer from beating them, while the sophomore has yet to find ways to counter teams adjusting to him.
"We want Luke to be aggressive," Wojciechowski said. "Even if he misses, I'm OK with a missed shot. I want him to make stronger moves and be aggressive. Even if teams are collapsing, try to make a play."
Marquette entered ninth in the Big East at 62.9 points per game, while Carlino is the league's fourth-leading scorer in conference play at 17.3 points per game. The senior transfer from BYU has single-handedly carried the Golden Eagles offensively at times this season.
Without Carlino against Seton Hall, Marquette was able to score 42 of its 57 points in the paint. Xavier made sure that didn't happen Tuesday.
"They are two very different defensive teams," Wojciechowski said. "Seton Hall does a great job of defending the 3-point line, but in conference they have given up the highest percentage of makes in the paint. That's what we did against Seton Hall. We ran an efficient offense.
"Xavier's defense is much different than Seton Hall's. It is a much different philosophy, and they have huge guys. (Matt) Stainbook, (Jalen) Reynolds and (James) Farr -- those are big guys. It is very tough to score around the rim."
After putting up 16 points in the first 7:31 on Tuesday, Marquette was held to just 28 points over the final 32:29. The Golden Eagles began the game 8 for 14 from the field but shot just 26.3 percent (10 for 38) the rest of the way.
Freshman guard Duane Wilson (12 points) and senior forward Juan Anderson (11 points) were the only two Marquette players to finish in double figures.
Playing with just seven available scholarship players, Marquette received just one point -- on a technical foul free throw with 1:04 left -- from its two-man bench of Sandy Cohen III and Steve Taylor Jr.
"It is a great opportunity for our young players to have a ton of responsibility thrust on them," Wojciechowski said. "All young guys say, 'I need to play.' You got it now. What are we going to do with it?"
It is unknown if Carlino will be cleared to play before Marquette travels to Creighton to face the Bluejays at the CenturyLink Center in Omaha on Saturday. A loss would drop the Golden Eagles into a tie with Creighton for last place in the Big East.
"I think he is getting better every day," Wojciechowski said of Carlino. "Certainly we want him to get well as soon as possible, but we are also very sensitive of putting his health first.
"We will follow everything the doctors say we need to follow so that when he is back on the court we are not putting (him) in harm's way. Matt the person is the priority."
Follow Andrew Gruman on Twitter
---