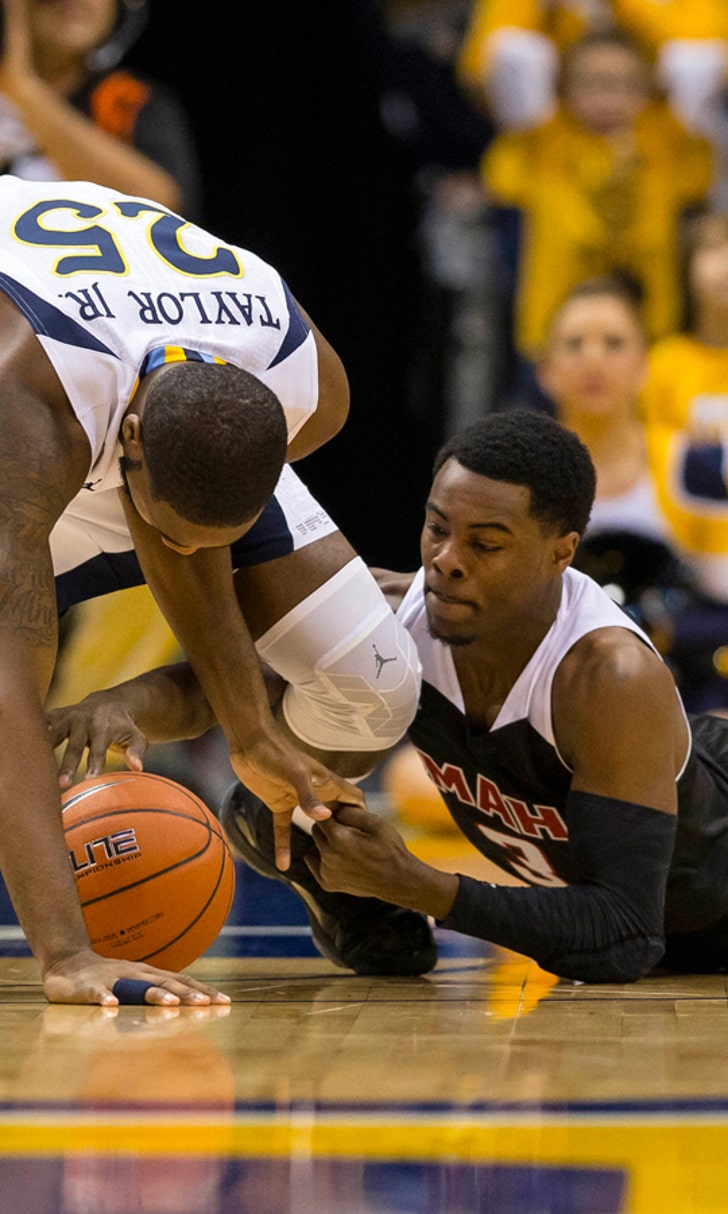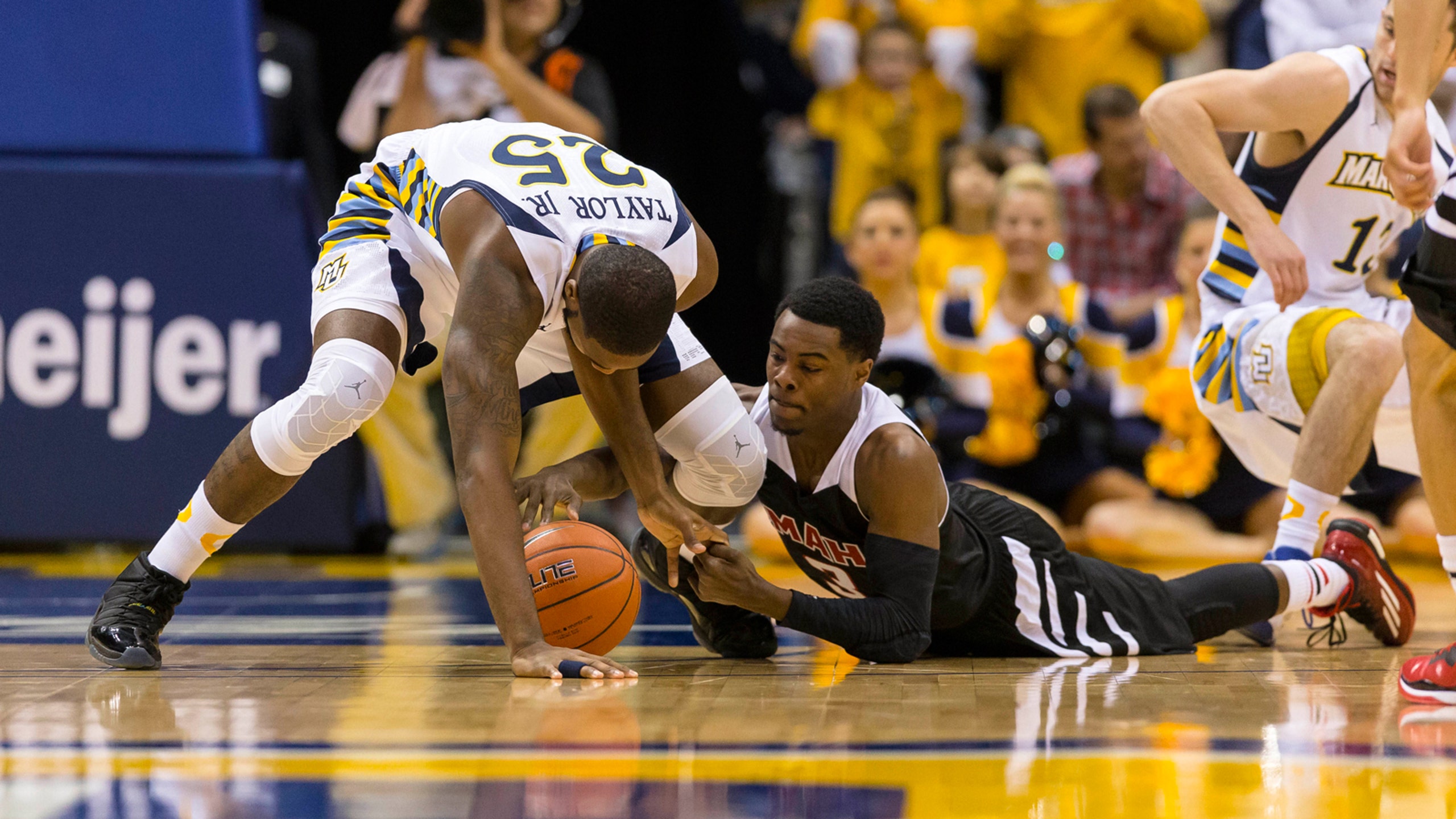 Marquette run out of own gym by upstart Nebraska Omaha
BY foxsports • November 22, 2014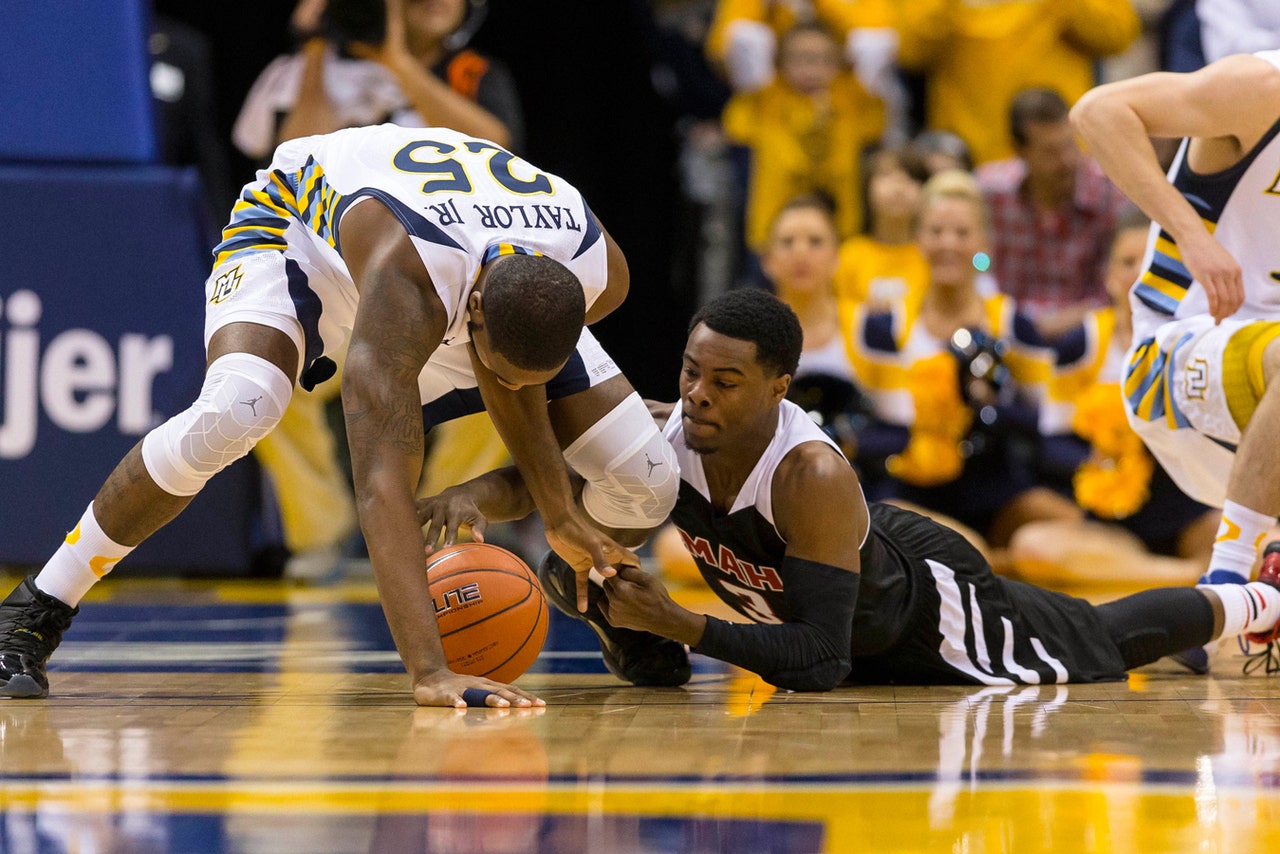 MILWAUKEE -- After being whipped in transition by Ohio State on Tuesday, Marquette spent its practices leading up to Saturday focused on defense, particularly stopping the fast break.
The Golden Eagles knew exactly how Nebraska Omaha, one of the fastest-paced teams in the country, was going to attack them.
But they still couldn't stop them.
In just its fourth season as a Division I school, Omaha ran Marquette out of the BMO Harris Bradley Center on Saturday to collect its biggest win in program history, a 97-89 victory over the Golden Eagles.
Marquette last lost a home game to a non-major conference school on Dec. 2, 2006, when North Dakota State pulled the upset.
"Obviously we're very disappointed in the outcome and how we performed," Marquette head coach Steve Wojciechowski said. "I'm surprised based on how hard we've worked on defense since the Ohio State game that we could come out and perform the way we did on the defensive end. We're a work in progress, we have to grow up quickly and we certainly have to defend much better."
Coming off a 98-74 loss to Seattle University, Omaha shot out of the gates Saturday. The Mavericks used a 12-2 run that seemed to give them the belief they could pull off the upset.
Omaha's quick start left Marquette to play catch up the entire afternoon. Each time the Golden Eagles would close to within a basket or tie the game, the Mavericks answered with a quick burst of points.
"They just came out and they played harder and they beat us," Marquette senior guard Derrick Wilson said. "From the very beginning I think it was (12-2) in the first four minutes. When you come out that flat against a team hungry for you . . . it's going to be hard."
Marquette used a 6-1 run at the start of the second half to take its first lead of the game at 47-45. But as they did all afternoon, the Mavericks answered back in a hurry to regain a seven-point lead.
A layup by Juan Anderson tied the game at 66-66 with 8:39 to play, and it appeared as if Marquette finally was about to go on a run to quash Omaha's upset bid.
Instead, the Mavericks rattled off a 15-2 spurt to all put things away at 81-68 with 4:32 remaining.
"It is deflating," Wojciechowski said of Omaha answering all of Marquette's runs. "I thought our guys showed some grit to claw back in the game and even take the lead at some times, but we didn't play with poise or intelligence once we got the lead. You can't dig yourself a hole. We did not start the game like I anticipated starting the game.
"We're a team that's got to fight like crazy together in order to beat anyone on our schedule. We do not have anyone on our roster who has been an established, marquee player at Marquette. We're asking these guys to do more than they've ever done. We have to get better."
At one point in the second half, Omaha had 27 fast-break points to Marquette's eight. The Mavericks have finished in the top five nationally in possessions per 40 minutes in each of the last three seasons.
"That's what we do," Carter said. "We like to play up and down. Coach told us we had to keep running and running. We had to get stops first though. That's what we did in the beginning to get a cushion. We just had to keep it."
When Marquette did force Omaha to play in the half court, the Mavericks whipped the Golden Eagles with penetration. The 5-foot-11 Patterson finished with a career-high 26 points and eight assists, while Carter added 25.
For all of its shortcomings, Marquette has a glut of guards on its roster who should be able to prevent the kind of domination off dribble penetration Omaha showed Saturday.
"It's hard to fall back to half court and those guys are fast," Wilson said. "They have good guards that have high-major speed and it's hard to stop that in the full court. Their big guys they did a good job of sealing. We didn't have great rotation on the defense, which hurt us a lot as well, so they were able to score easily at the basket and hit threes when guys were open when we did rotate."
"Their guards were really quick and they got into the paint. Any team that gets into the paint that often is going to be hard to beat."
For Omaha, a win over a team from a major conference is a significant step for a program still not eligible for its conference tournament or an NCAA sponsored postseason tournament.
The Mavericks came close to getting that program-defining win last season, falling by eight points at Iowa, losing by three points at UNLV and only trailing Minnesota by four points with three minutes to play.
"It is big because we've been so close with these guys," Omaha coach Derrin Hansen said. "We've gone to UNLV in the last minute and Minnesota and lost in the last two. It drains our guys when you travel and lose a game like that. So to get one to get us over the hump will give our guys confidence, especially our new guys."
With a game looming Monday against NJIT, Marquette is left to pick up the pieces from its worst loss in years.
"We've got to get back in the gym tomorrow," Wilson said. "We can't forget how we feel at this moment but we also have another game Monday and we have to be ready and come out a lot better and play a lot better than we did today."
Follow Andrew Gruman on Twitter
---