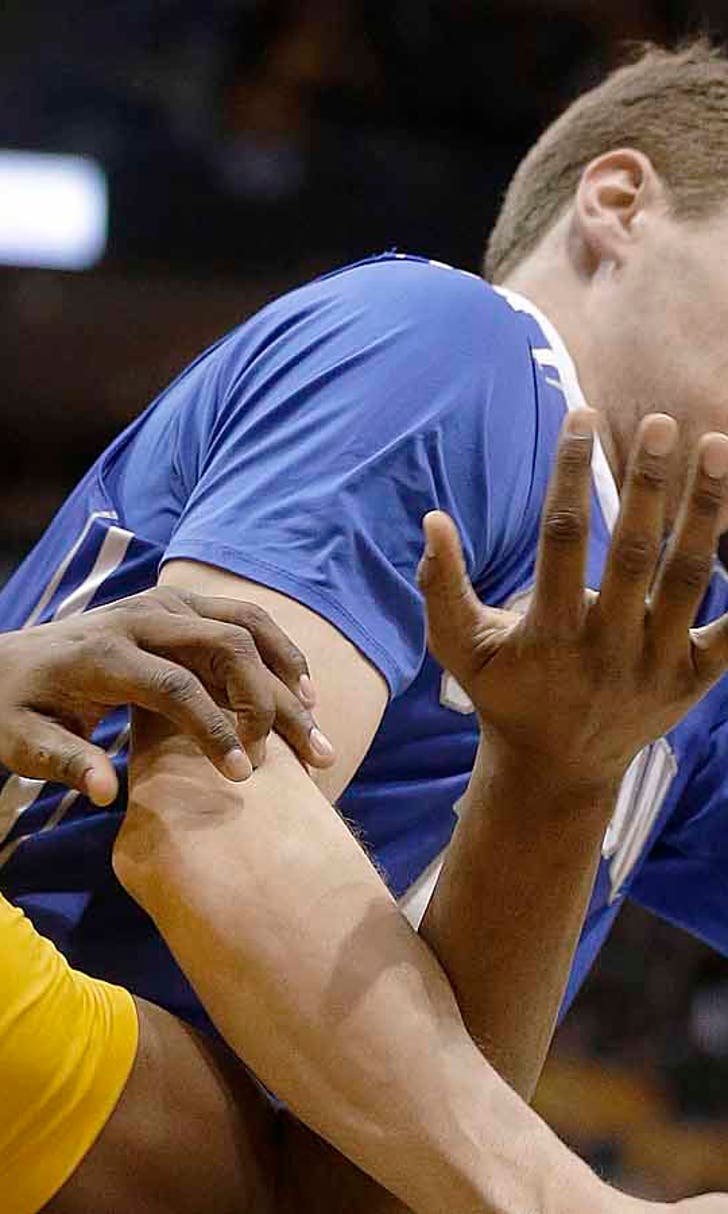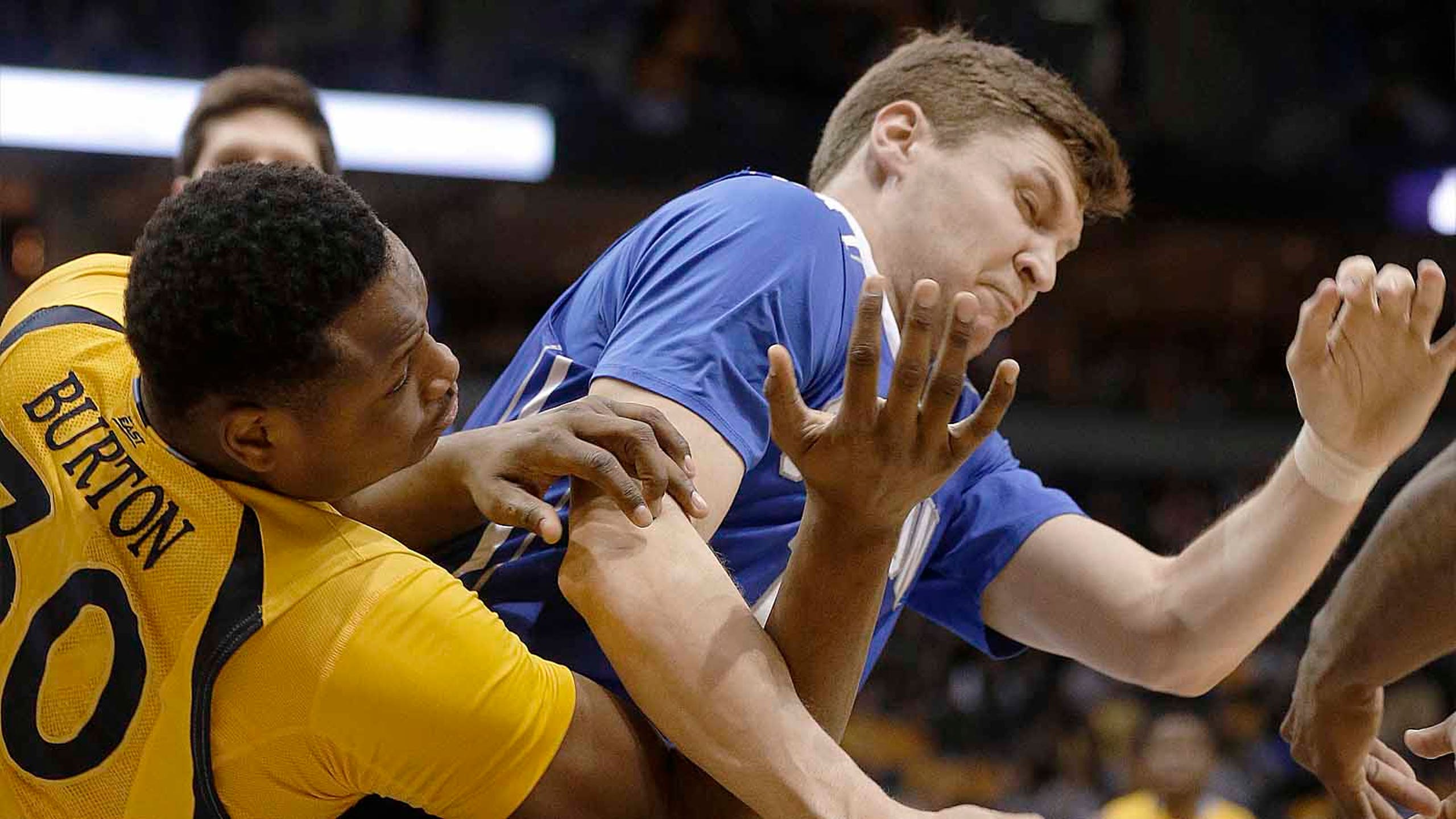 Marquette loses to No. 11 Creighton
BY foxsports • February 19, 2014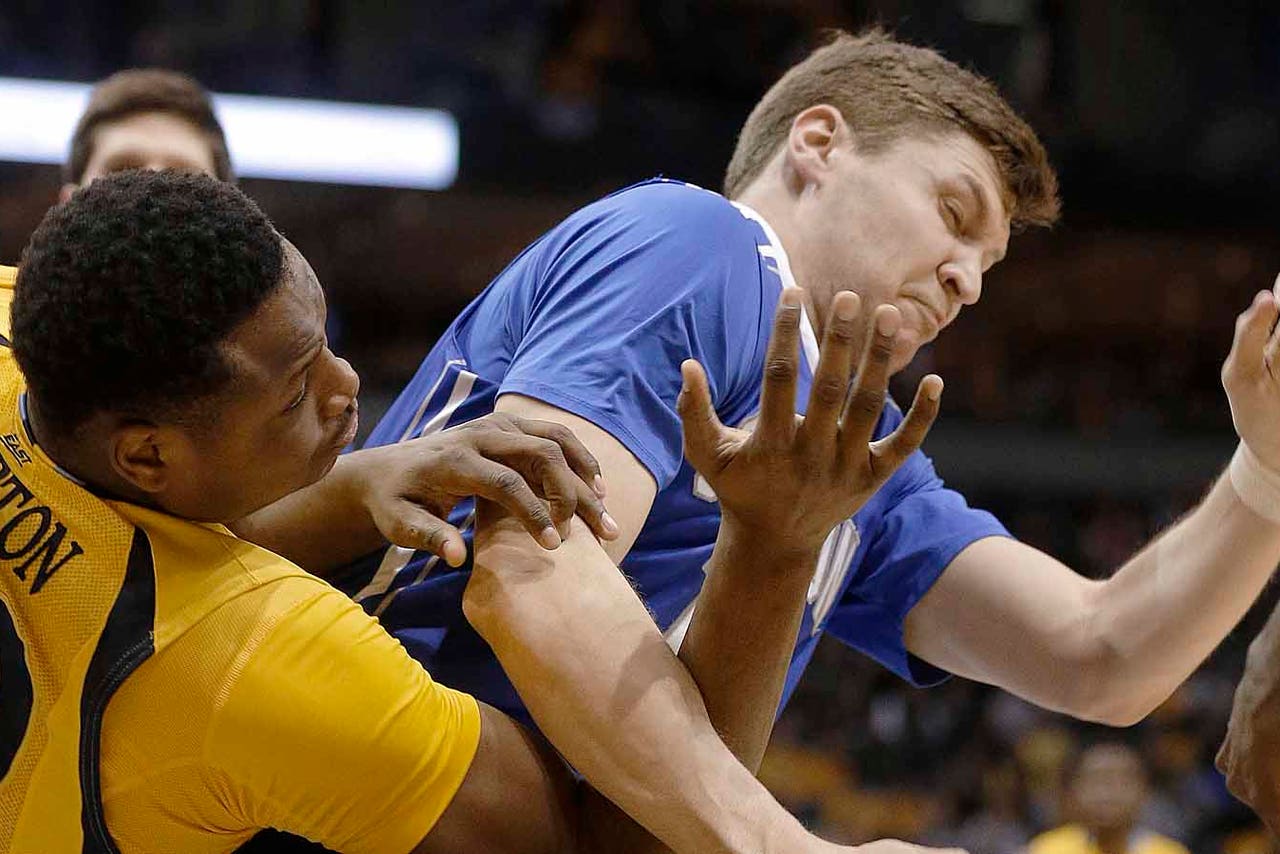 MILWAUKEE (AP) -- Doug McDermott scored 17 of his 25 points in the second half and Ethan Wragge added 22 as No. 11 Creighton beat Marquette 85-70 on Wednesday night in a foul-plagued Big East game.
McDermott, who entered as the nation's leading scorer at 25.9 points per game, scored seven points to trigger a deciding 10-2 run after Marquette had pulled within 64-59. McDermott's jumper from the free throw line put the Bluejays (22-4, 12-2 Big East) up 74-61 with 4:39 left.
Creighton did not trail over the final 20 minutes after leading 42-35 at halftime.
Todd Mayo had 13 points for the Golden Eagles (15-11, 7-6), who had won three straight, while Deonte Burton added 11.
Marquette, which had made 24 of 27 free throws in an 81-72 victory over Xavier on Saturday, was just 20 of 36 from the line. The Bluejays were called for 30 fouls and Marquette 22.
Led by Wragge, who was 6 of 8 from 3-point range, Creighton finished 12 of 23 from beyond the arc, while Marquette was 2 for 11.
McDermott's 25 points pushed his career total to 2,888, moving him past Houston's Elvin Hayes (2,884) and North Carolina's Tyler Hansbrough (2,872) into 11th place on the career list.
Creighton hit five of its first six 3-point attempts, including three straight by Wragge, to take a 17-13 lead with 14:07 left in the half.
The Bluejays extended the lead to 26-16 on an easy layup by McDermott, but Marquette chipped away, pulling with 35-31 on two free throws by Burton.
Creighton pushed the lead back to 42-32 on two free throws by McDermott, but Jamil Wilson's three-point play cut the lead to 42-35 at halftime.
Marquette successfully denied McDermott the ball, limiting him to just four shots, none from beyond the arc.
The Golden Eagles offset Creighton's 7-to-1 advantage in 3-point field goals by turning six offensive rebounds into 10 second-chance points. The Bluejays outrebounded Marquette 17-15 in the first half, but had no offensive rebounds.
---