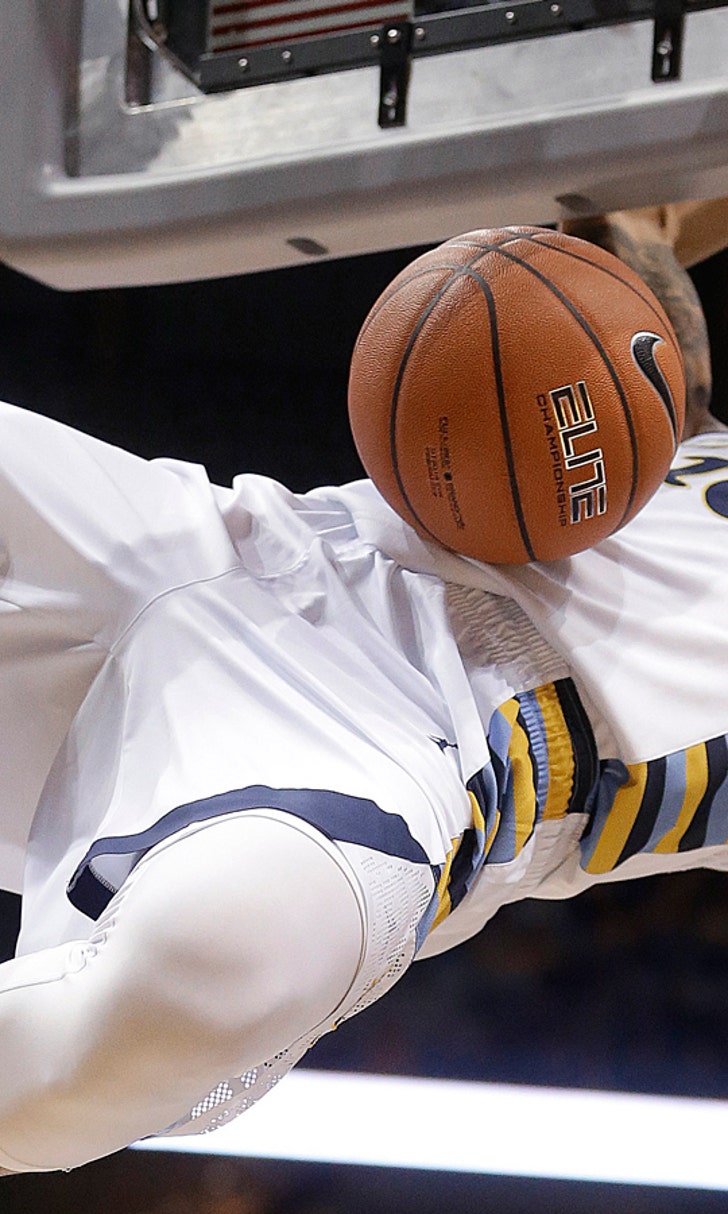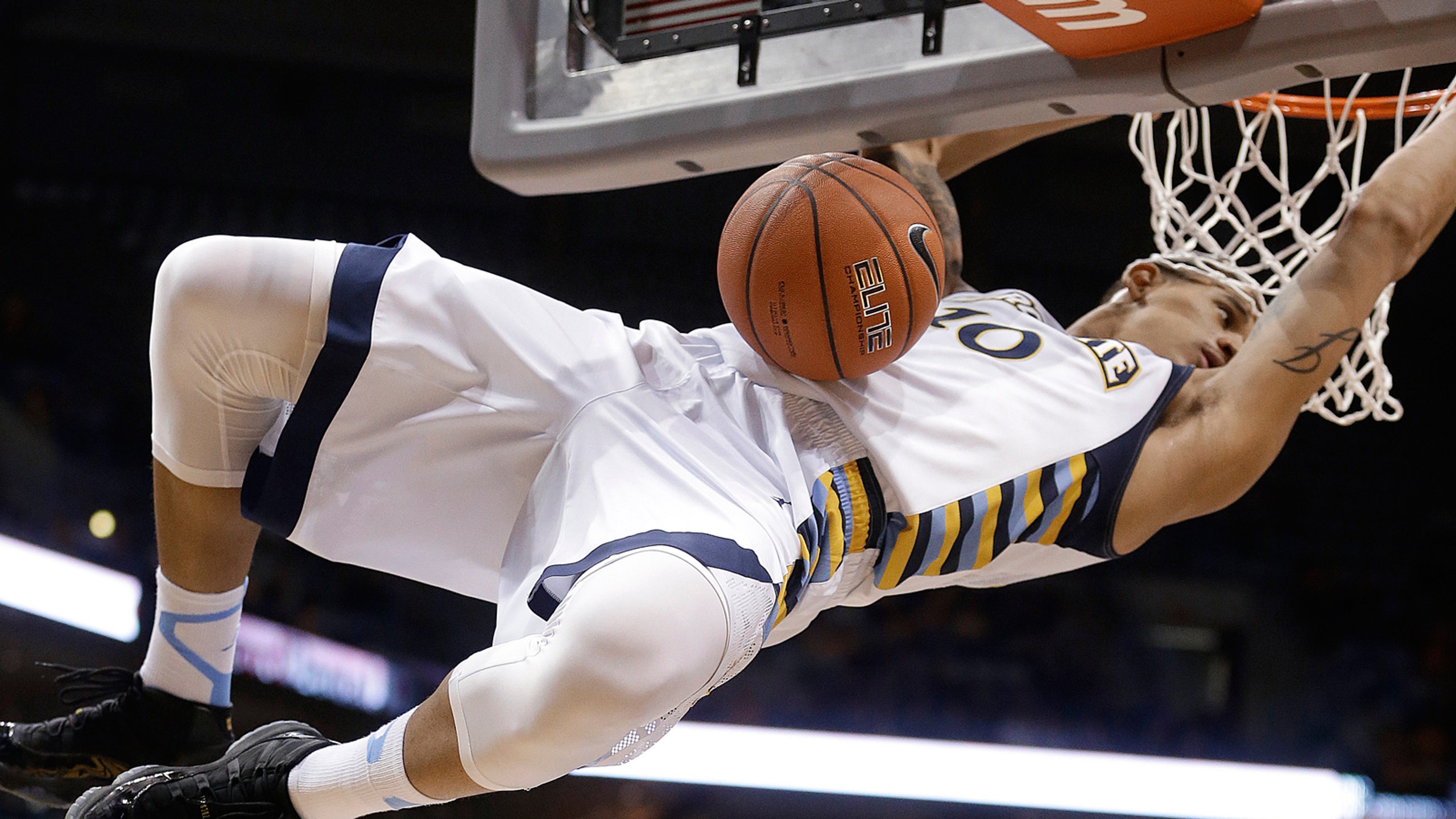 Marquette holds off Arizona State, 78-71
BY foxsports • December 16, 2014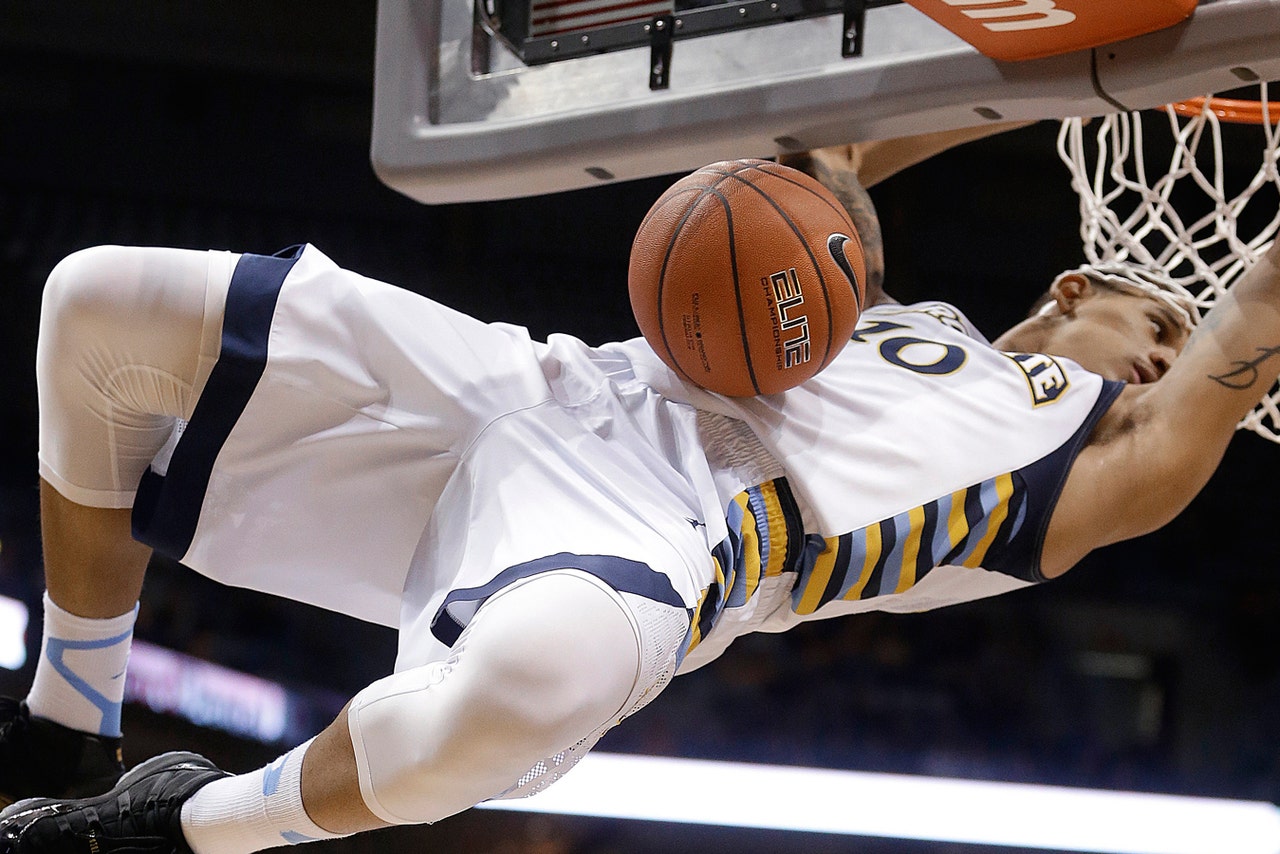 MILWAUKEE (AP) -- Luke Fischer had a case of the jitters after losing his first pass in the post in his first game for Marquette.
The 6-foot-11 center settled down quickly to fit in quite nicely in his new home.
Fischer had 19 points and nine rebounds in his Golden Eagles' debut, and Jajuan Johnson added 22 points to spark the 78-71 win Tuesday night over Arizona State.
"Obviously there were some jitters at first. I bobbled the first pass. After that, the game kind of settled in and I was able to just play basketball," Fischer said.
The transfer from Indiana provided a sorely-needed presence in the middle for the undersized and short-handed Golden Eagles (5-4). He blocked five shots in 33 minutes off the bench and helped alter many other possessions in the paint against the Sun Devils (6-4).
Coach Steve Wojciechowski was impressed given Fischer hadn't played in a game for so long.
"He impacted the game in so many ways," Wojciechowski said.
Duane Wilson had 19 points and formed a dangerous duo with Johnson in the open floor. Marquette held a 20-10 advantage on the break.
Gerry Blakes scored 20 points for Arizona State, which shot 38 percent. Kodi Justice added 12 points.
The Sun Devils narrowed a 21-point deficit in the game's closing minutes, but couldn't overcome a subpar night from the field.
"It really started with our offense. We had six turnovers by the first media timeout. We had nine in the first half, and those led to some transition opportunities," coach Herb Sendek said.
Marquette capitalized and shot 57 percent. It was the best shooting night against Arizona State since UCLA hit 62 percent against the Sun Devils on Dec. 31, 2009.
"Our defense started with our offense. Then if you take the next step, we just had a difficult time defending them," Sendek said.
A final-minute push made the score respectable for the Sun Devils, though they trailed by double digits for much of the second half.
While adding Fischer, the Golden Eagles also played their first game without sophomore guards Deonte Burton and John Dawson. They were recruited by Wojciechowski's predecessor at Marquette, Buzz Williams. Johnson had a team-high 12 points in the first half.
---