Major League Baseball
Major League Baseball
Marlins trying to put thoughts of controversial call behind them
Published
Aug. 1, 2014 1:45 p.m. ET

MIAMI -- Almost 24 hours had passed since Thursday's controversial call reversal in the Miami Marlins' 3-1 loss to the Cincinnati Reds.
Manager Mike Redmond, like his players, sat in the dugout prior to Friday's batting practice wanting to forget rather than replay the memory of a decisive home-plate collision interpretation.
"It's over. There's nothing we can do. We're not going to get that game back," Redmond said. "We can sit here and feel sorry for ourselves, but it doesn't do us any good. We have to move. I know the guys are ready to move on. We've talked all year about taking some tough losses. That's a tough one to swallow, no doubt."
Major League Baseball released a statement on Friday in regards to the eighth-inning play, saying the overturned call was correct.
With the bases loaded and one out, Todd Frazier reached out on righty Bryan Morris' pitch and sent the ball to right field. Giancarlo Stanton caught it and threw home, where the ball beat Zack Cozart by feet.
Catcher Jeff Mathis caught Stanton's throw on a hop and applied the tag for the inning-ending double play as ruled by home-plate umpire Mike Winters.
Mathis didn't know about MLB's response Friday until shown by a reporter. After reading it, he refused to comment because he didn't agree.
"The Replay Official judged that the catcher did not provide a lane to the runner and hindered his path to the plate without possession of the ball," MLB's statement began. "The throw also did not force the catcher into the runner's pathway. As a result, in accordance with Rule 7.13, the ruling on the field was overturned and the run was allowed to score."
According to the rule, which was implemented this season, unless the catcher has possession of the ball, he cannot block the plate without giving a baserunner a path. It is not considered a violation if the catcher blocks the pathway of the runner in order to field a throw. The interpretative rule was put into place to protect catchers from home-plate collisions.
Cozart, who didn't slide on the play, motioned with his arms and manager Bryan Price asked for a review. Six minutes and 10 seconds later, the call was overturned.
Veteran Reed Johnson is in his 12th season in the big leagues. Posed with the question of whether he would do as Cozart did, Johnson said he would immediately think of hooking around the plate or running through the catcher because of what he had been taught since the minor leagues.
"I think teams are taking the road of, well you have a better shot when you're halfway down the third-base line to start pointing and say, 'I don't have a lane, I don't have a lane.' If that's what it's coming to that's kind of sad, you know? I mean, what's next?" Johnson said.
"College baseball, I know you have to slide straight into the bag when you break up double plays. Now you've got a second baseman or shortstop that's making a hundred million dollars a year and somebody blows his ACL out because he didn't clear himself out of the way. Next thing you know we're going to have to slide straight into the base at second base. It goes against all the things that you've come up in the minor leagues. You come up through the minor leagues and you're taught to break up double plays and taught to take out catchers and all of a sudden a rule's been implemented -- obviously it takes a while for everybody to get accustomed to what's going on."
Redmond came out to argue with Winters, untucking his jersey, throwing his cap and getting ejected in the process.
Morris remained in the game following the delay and got a few warm-up pitches in before play resumed. Following a Billy Hamilton steal that put two runners into scoring position, Ryan Ludwick drove them both in with a single to center as the go-ahead runs.
"We realize that people may reasonably have different opinions regarding the application of Rule 7.13 in any particular instance because it is a judgment call," MLB's statement read. "We are continuously evaluating the application of the new rule, and we anticipate a full review with all appropriate parties in the offseason in order to determine whether any changes should be made. We also recognize that the exorbitant length of last night's review, which was more than three times the season average, must be avoided in the future."
MLB got rid of a transfer rule implemented this season within the first month because of complaints. It stated a player not only had to catch the ball but maintain control of it as he removed the ball before throwing.
Miami benefited from that new rule prior to its dismissal in a 3-2 victory over the Seattle Mariners on April 20. In that instance, third baseman Kyle Seager dropped the ball trying for a double play on a throw to first. The call was overturned and gave the Marlins the go-ahead run in the eighth.
Thursday's call had major implications because both clubs entered with 53-54 records and 4 1/2 games back in the Wild Card race.
Redmond, who voiced his displeasure after the game in his press conference, said he couldn't fall asleep until 3 a.m. Through the remainder of the season, he would likely challenge plays at home plate -- "every single one of them."
"I think there's no doubt this is a time where guys aren't happy," Redmond said. "They're not happy about the outcome and hopefully we can use that as a real boost and get us going. So I'm hoping we don't use this as a negative and we've moved forward. Like I said, we've taken some tough losses before. The beauty of baseball is you turn the page and you move on and sometimes that page is heavier than others to turn. But you still got to be able to turn it.
"For us that have been around this game for a long time you have some long nights, some tough nights, rough sleep. Last night was definitely one for all of us. But you got to get up the next morning and get it going, compete, play as a team and do all the things we've done all year. I know that the group of guys we have will go out there tonight and go out to win a ballgame."
You can follow Christina De Nicola on Twitter @CDeNicola13 or email her at cdenicola13@gmail.com.
---
---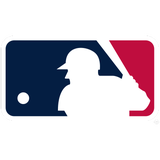 Get more from Major League Baseball
Follow your favorites to get information about games, news and more
---