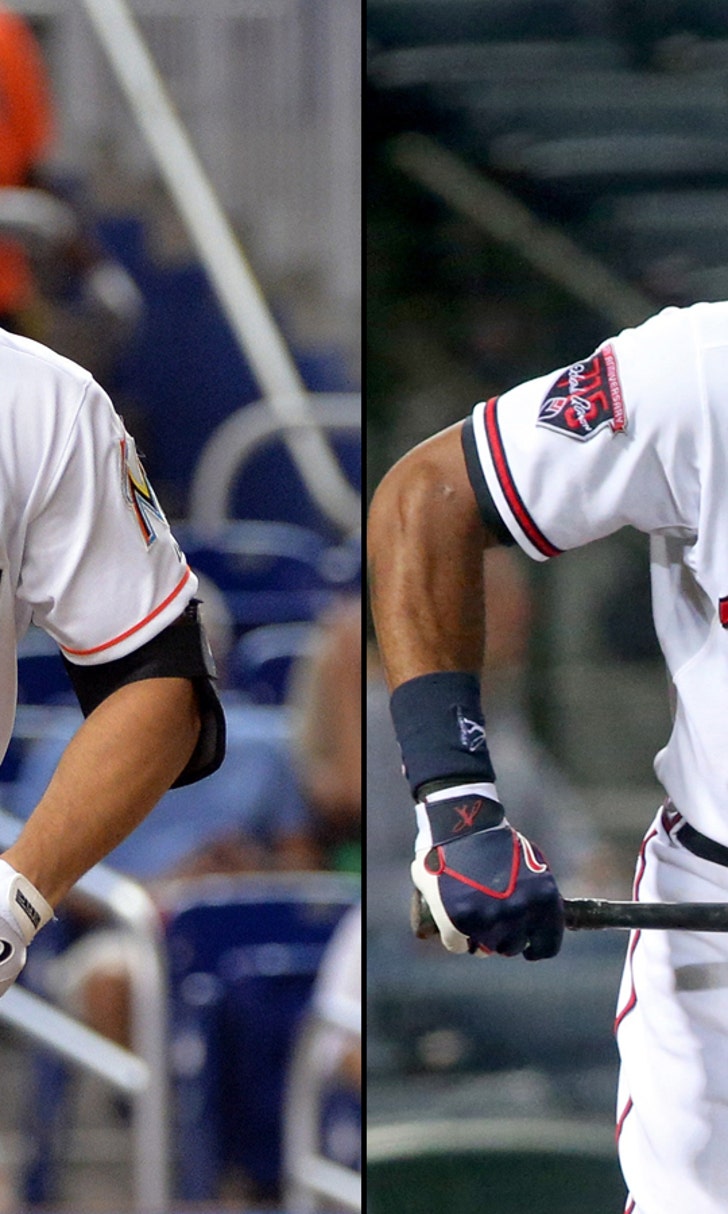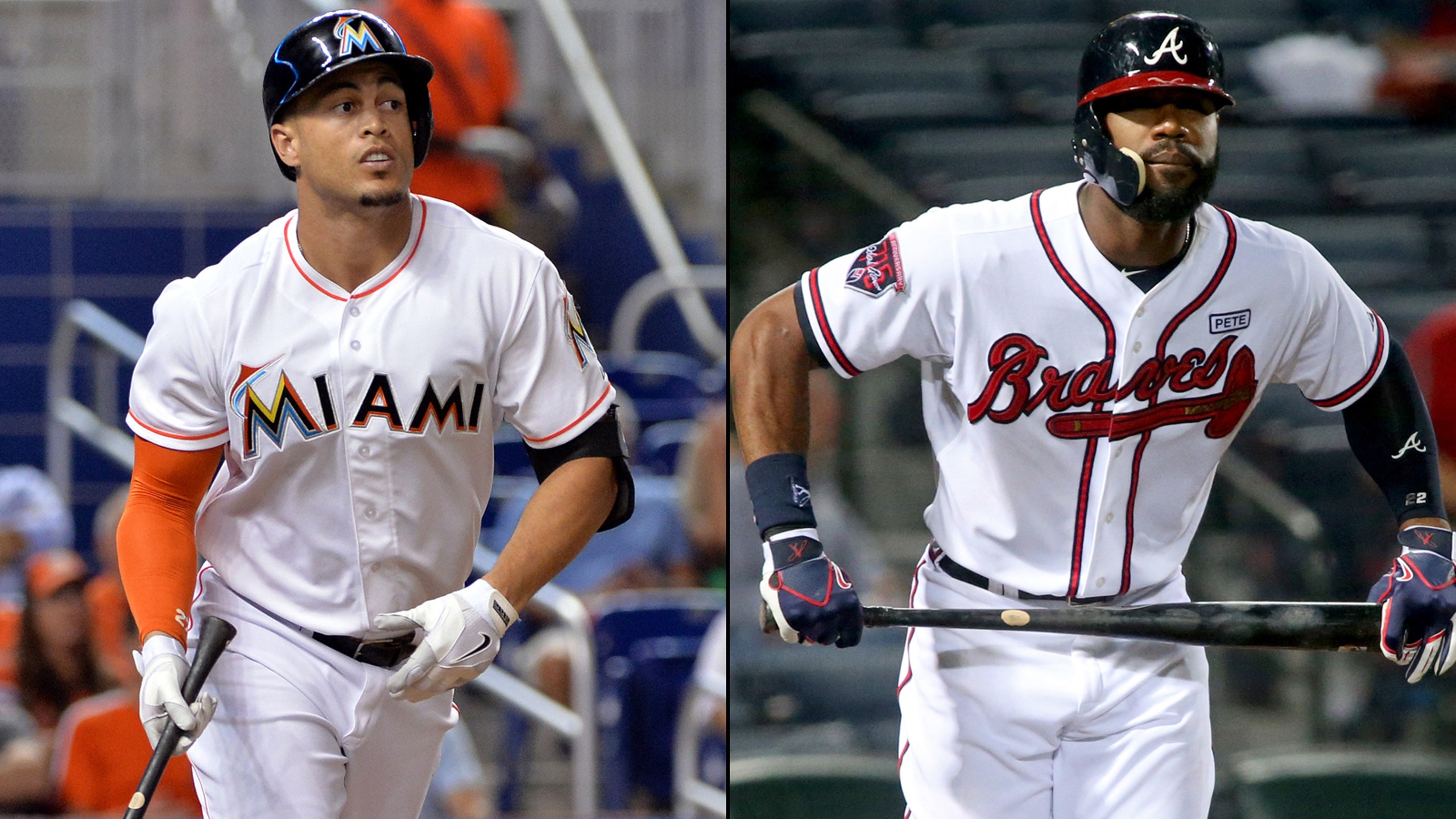 Marlins' Stanton to don protective face guard when batting
BY foxsports • February 2, 2015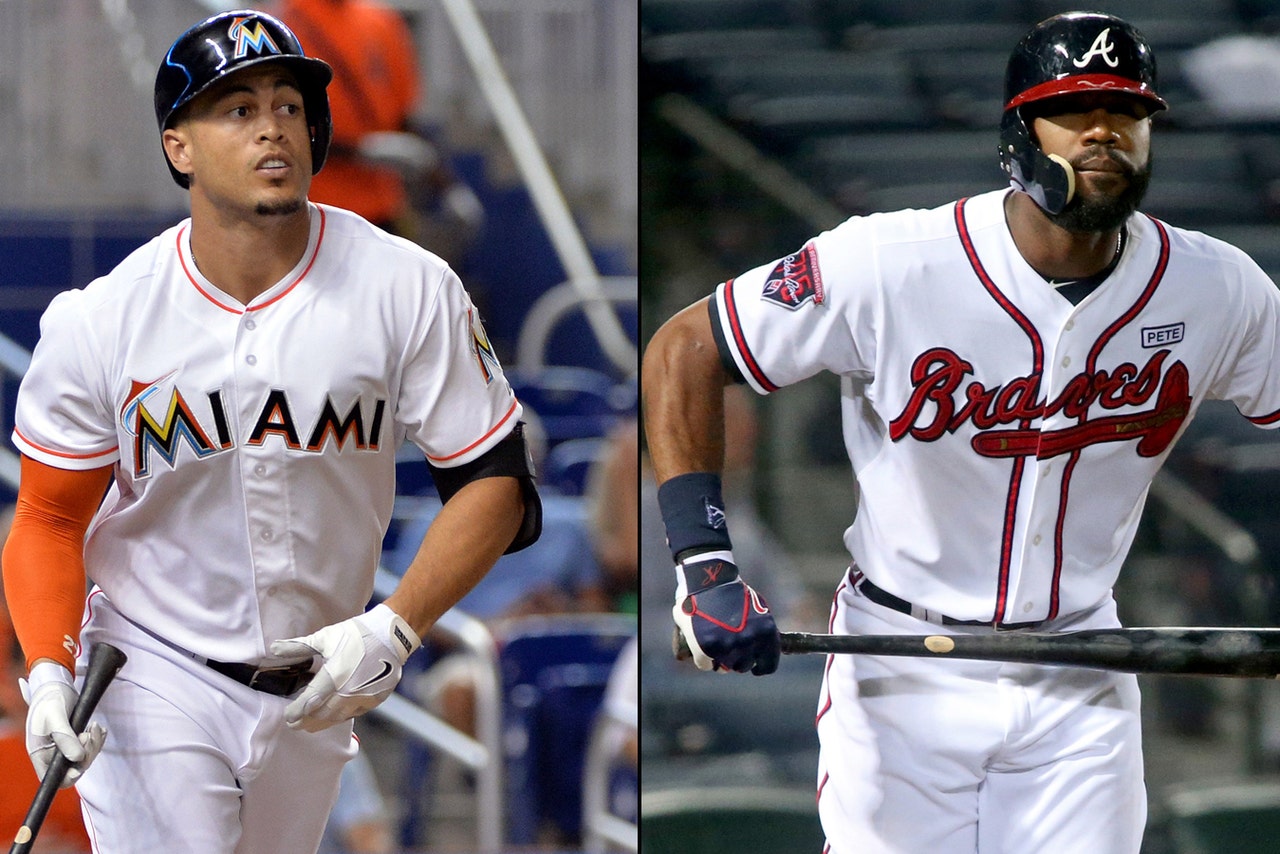 More than four months have passed since Miami Marlins slugger Giancarlo Stanton took a fastball to the face, prematurely ending his MVP-worthy season.
Stanton, who sustained several facial fractures and dental damage Sept. 11, plans to wear a protective face guard when batting this season.
When speaking with media after signing his record-breaking 13-year, $325 million deal in November, Stanton said he had been in contact with St. Louis Cardinals outfielder Jason Heyward, who has worn a face guard since getting hit by a pitch August 2013 while with the Atlanta Braves.
"There's no concerns on our part," president of baseball operations Michael Hill said via teleconference from Tokyo last week. "We've worked closely with Giancarlo and the helmet manufacturer. He'll be wearing a cage to protect the injured area. He's worked out with it. There's no issues that will prevent him from being ready and 100 percent for spring training and a productive 2015."
During last week's feature titled "The Offseason: Hope in Chicago and Miami" with Peter Gammons on MLB Network, Stanton said he still doesn't have complete feeling on the upper left part of his lip. His jaw is also a "little off when I open it wide. It'll pop out (on the right side) a little bit."
The 25-year-old is still getting dental surgeries that remind him of the incident, which he refuses to watch again. It hasn't affected his offseason workout much, just on days when he has procedures.
"I try not to focus on them, because I know it'll be a slow process of getting out of," Stanton said during the special. "I've looked past that in terms of thinking about it."
You can follow Christina De Nicola on Twitter @CDeNicola13 or email her at cdenicola13@gmail.com.
---
---