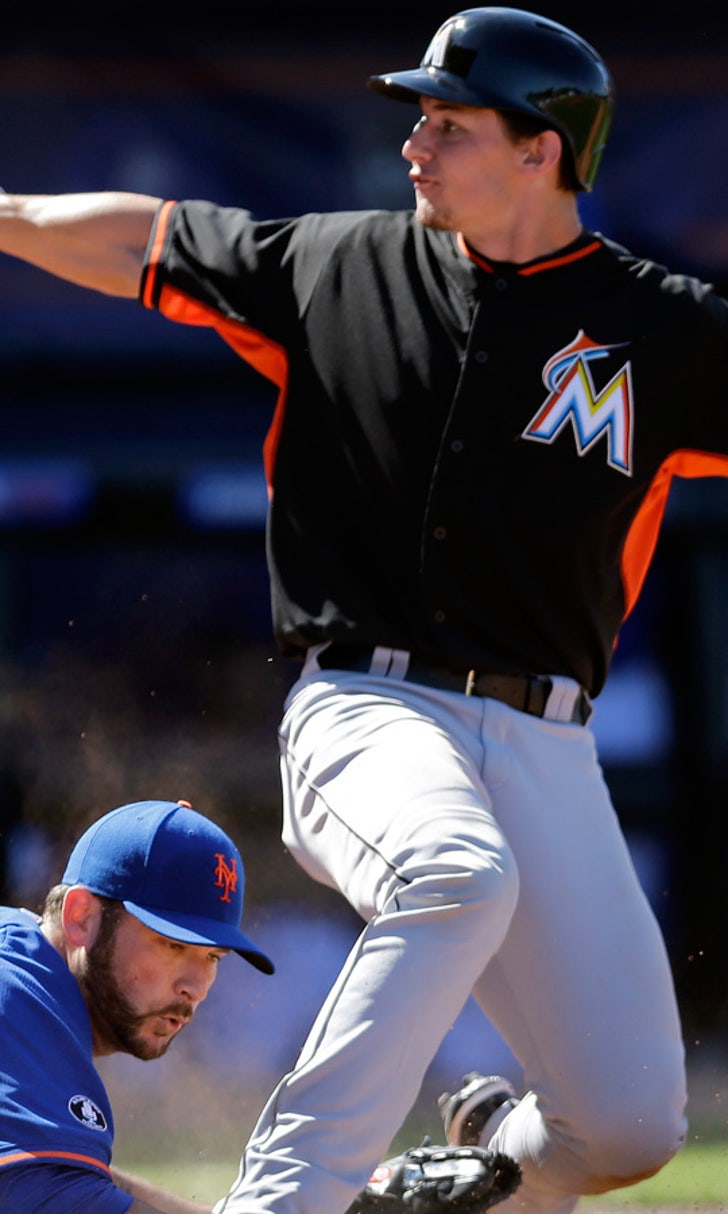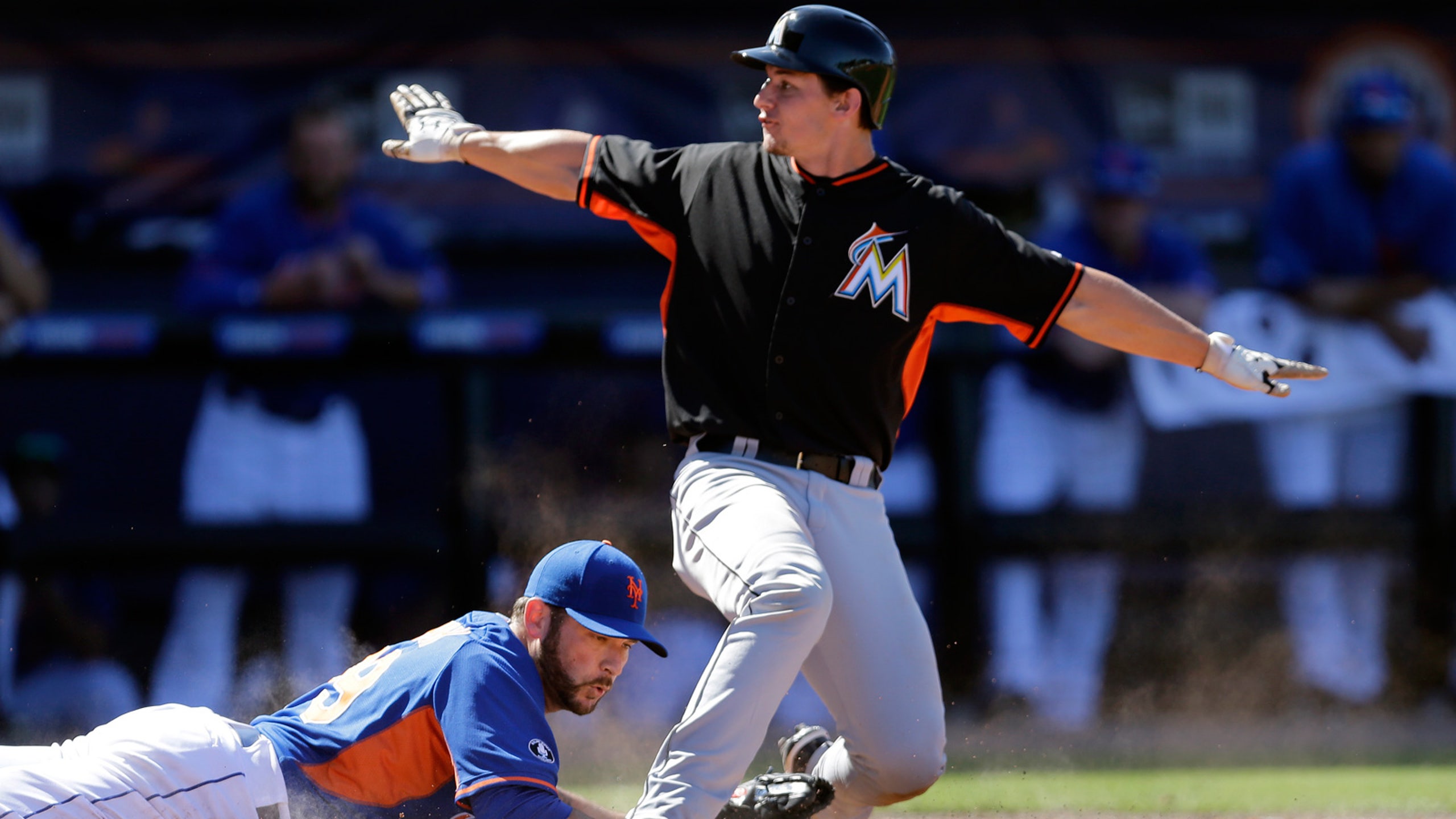 Marlins' split-squad uses big 6th inning to blast Mets
BY foxsports • March 1, 2014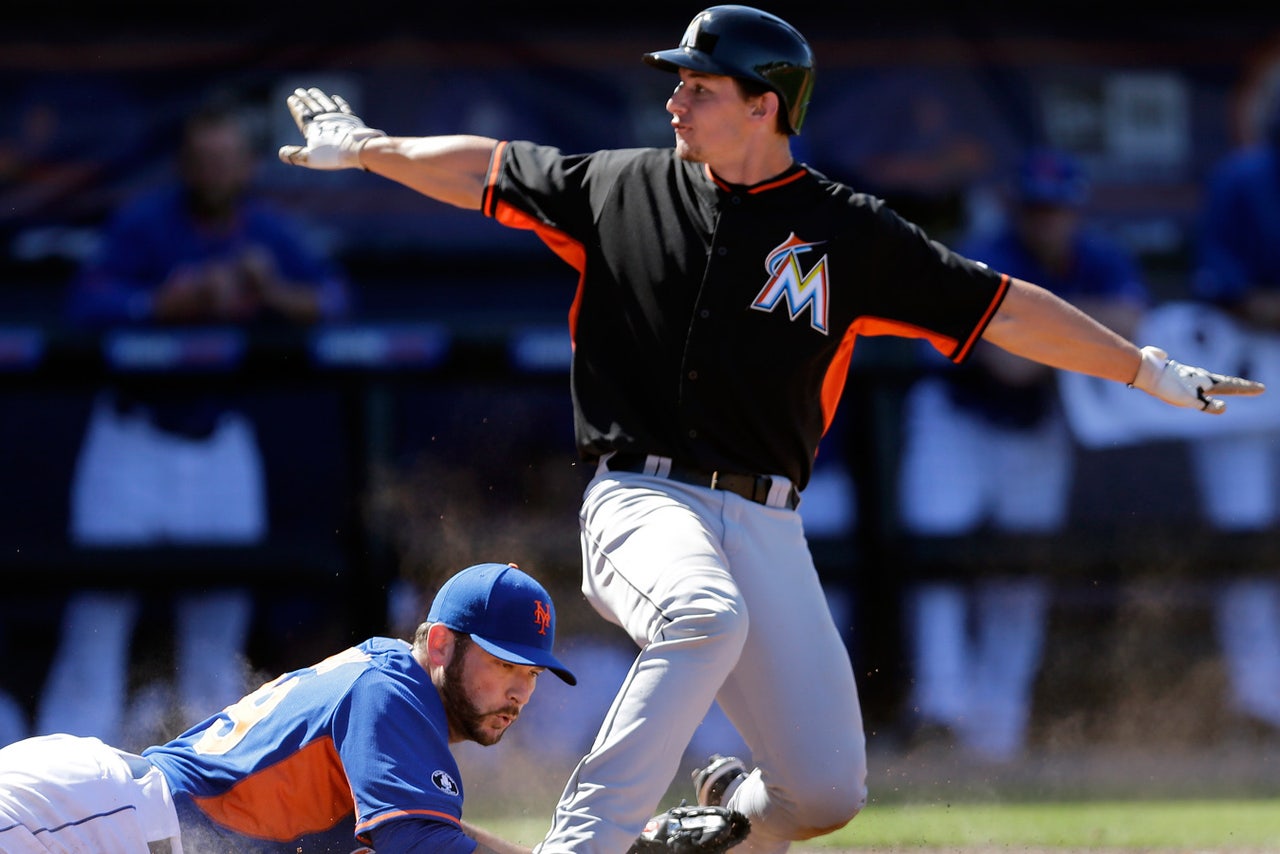 PORT ST. LUCIE, Fla. (AP) -- Given an invitation to make the roster after injury-plagued seasons, John Lannan and Kevin Slowey both took positive steps Saturday in their spring debuts.
Lannan and Slowey each threw two scoreless innings while giving up one hit as the Miami Marlins topped the New York Mets 9-1.
Reed Johnson hit a two-run single to highlight a five-run sixth inning for the Marlins.
Lucas Duda hit a towering homer to right-center field for the Mets' lone run in the fourth inning.
Topping out at 88 mph with his fastball, Lannan struck out three and surrendered only a double to Miami's Derek Dietrich.
"I was just grateful to be back out there and feel pretty good," Lannan said.
Lannan missed the final seven weeks last year because of knee tendinitis and also had surgery to repair a torn quadriceps.
"I was just trying to locate. I thought I located my fastball in to righties pretty well and threw some good changeups," he said. "I don't throw hard, so I have to work my fastball both side of the plate to keep them honest."
Slowey made the Marlins' rotation as a non-roster invitee in 2013 and is hoping to repeat his success this spring. He went on the disabled list on July 27 with forearm tightness.
Slowey struck out four, including the side in the second inning.
"I've been playing long enough to know that early in spring, I need to command my fastball," he said. "That's what's going to carry me throughout the season and today was a lot of that -- just commanding my fastball in and out, both two- and four-seam. All my other pitches come off of that, so it's important for me."
DUDA GOES DEEP
Duda, who is competing with Ike Davis for the first base job, sent a high fastball from Arquimedes Caminero on to the top of the grass berm. He now has two extra-base hits in two games.
"I hit it pretty well," Duda said. "I feel good. It's a good start so far. I feel like my swing has been more consistent."
TRAVEL BUDDIES
Marlins manager Mike Redmond said he wanted to have left fielder Christian Yelich and center fielder Jake Marisnick together on road the early road trip.
"I like to keep them together -- the separation anxiety," Redmond joked. "They're buddies, so I want to make sure they stay on the same plan. They're funny. It's great to have your buddy and they hit 1-2 in the lineup and they like to give each other a (hard) time, but that's perfect.
"They relax each other and they like to have fun and joke around. The big leagues is a lot of pressure, so the more people you have around you who keep you loose and relaxed and keep you having fun, that's what it's all about," he said.
TRAINER'S ROOM
The Mets hope to have starters Jon Niese (shoulder) and Bartolo Colon (calf) and closer Bobby Parnell (neck) throw in a B game in Kissimmee on Thursday morning.
---