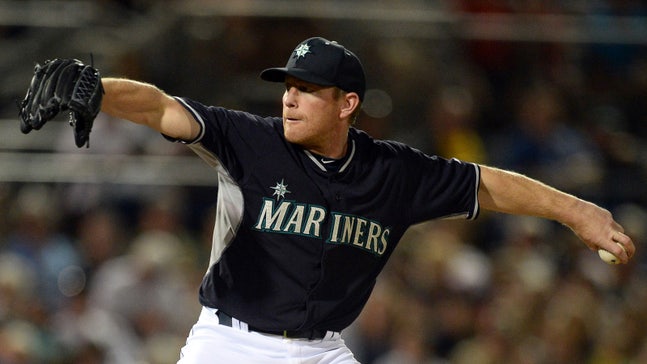 Marlins sign veteran lefty Randy Wolf to one-year deal
Published
May. 14, 2014 3:15 p.m. EDT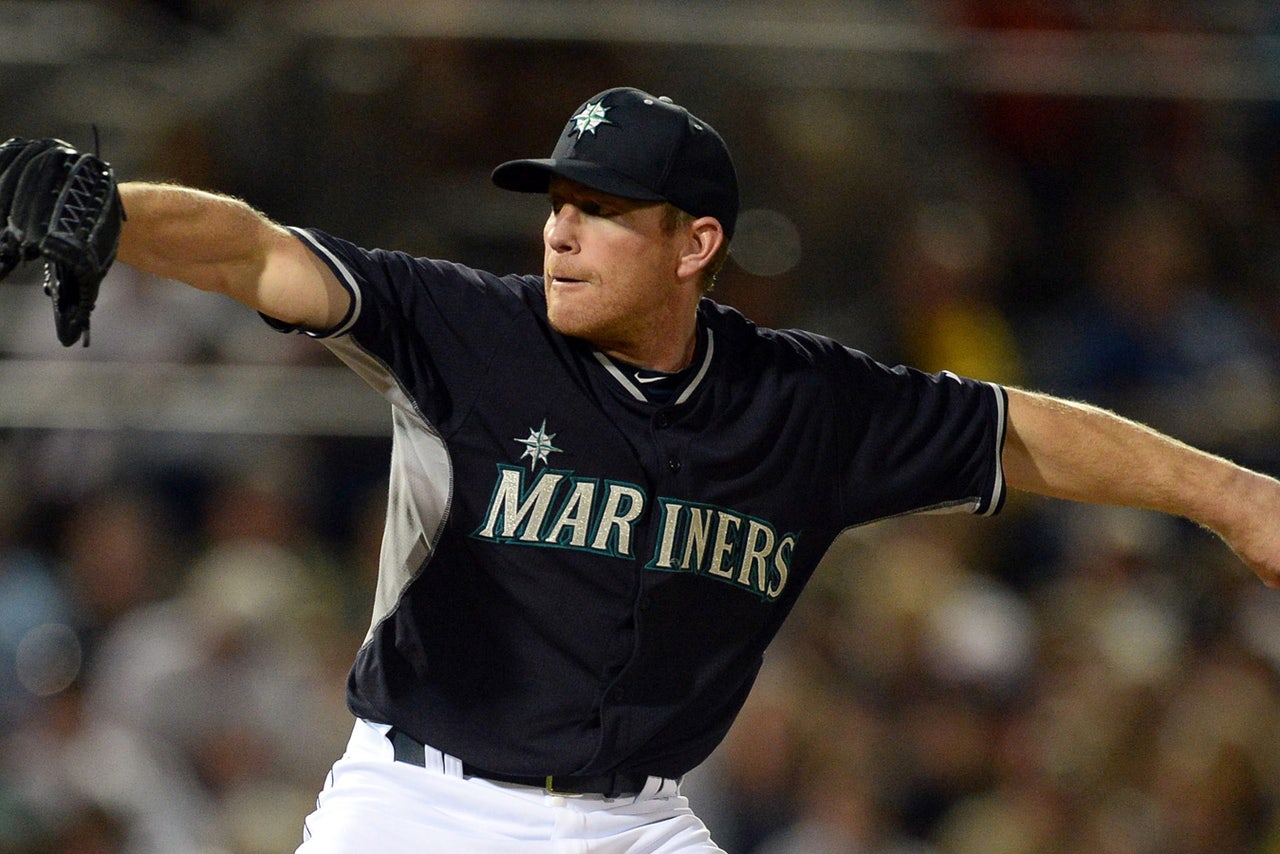 LOS ANGELES -- The Miami Marlins made several transactions Wednesday as they move forward following the Jose Fernandez injury news.
Veteran left-hander Randy Wolf, who exercised an opt-out clause in his minor-league contract with the Arizona Diamondbacks, signed a one-year deal.
The 37-year-old is coming off his second Tommy John surgery that forced him to sit out the 2013 season.
Wolf hooked up with the Seattle Mariners for spring training this year. FOX Sports Arizona noted that Wolf had earned a spot in the Mariners' rotation but balked when they requested he sign a 45-day advance-consent clause, which would have allowed the team to release him within 45 days of Opening Day without obligation to pay his salary.
He instead signed a minor-league deal with Arizona on April 11, and was 5-1 with a 4.50 ERA in six starts with Triple-A Reno. Upon the agreement with the Marlins, Wolf took the hour-long flight from Nevada to California in time to be with the club for Wednesday's batting practice.
His suitcase was of the vintage variety: a Brewers bag from his time there from 2010-12.
"It kind of feels like a first-time call-up, especially with how this year has gone," Wolf said from the visiting clubhouse at Dodger Stadium. "I was just excited for the opportunity."
Wolf, who will wear No. 29, holds a 132-117 record with a 4.20 ERA in 14 seasons. He last played in the majors in 2012 with the Brewers and Baltimore Orioles. His win total ranks fourth among active lefties behind C.C. Sabathia (208), Mark Buehrle (193) and Cliff Lee (142).
Asked whether he ever considered retiring after the two procedures, Wolf said he decided to give it another chance.
"The one thing I'm really against is living my life with any kind of regret," Wolf said. "My thought was, 'Why not go out and rehab for a year? If doesn't work out -- I'm going to do everything I can to see if it will -- but if it doesn't I did everything I can to see if it will. If it does I feel like it's a great story."
President of baseball operations Michael Hill said the timeline to sign Wolf happened fairly quickly, particularly when righty Tom Koehler lasted just 3 2/3 innings Monday.
Long reliever Kevin Slowey went multiple innings Sunday, and left-hander Brad Hand saw action Monday. The way the minor-league rotation fell, Double-A Jacksonville righty Anthony DeSclafani earned the nod Wednesday for his big-league debut.
All of those factors meant the club needed innings to help a taxed bullpen.
"As we scoured our options throughout baseball, Wolf had an out and it made sense," Hill said. "An experienced veteran, hopefully stabilize things a little bit. He'll work out of the 'pen tonight and then we'll reassess."
Manager Mike Redmond remembered coming up with Double-A Portland and facing Wolf who was in the Phillies organization.
"He's a great guy, he's been around, he's going to be a great influence on our young guys, our pitchers especially," Redmond said of Wolf. "Hopefully he can come out and eat some big innings for us."
Miami also officially selected the contract of DeSclafani. Additionally, left-handed reliever Dan Jennings was optioned to Triple-A New Orleans and right-handed reliever Henry Rodriguez designated for assignment.
Jennings has gone 0-1 with a 1.59 ERA in 12 appearances this year. Rodriguez, whose contract was selected Sunday from Triple-A New Orleans, allowed two runs in 2/3 of an inning Monday against the Dodgers. He pitched a scoreless frame in San Diego on Sunday.
You can follow Christina De Nicola on Twitter @CDeNicola13 or email her at cdenicola13@gmail.com.
---
---