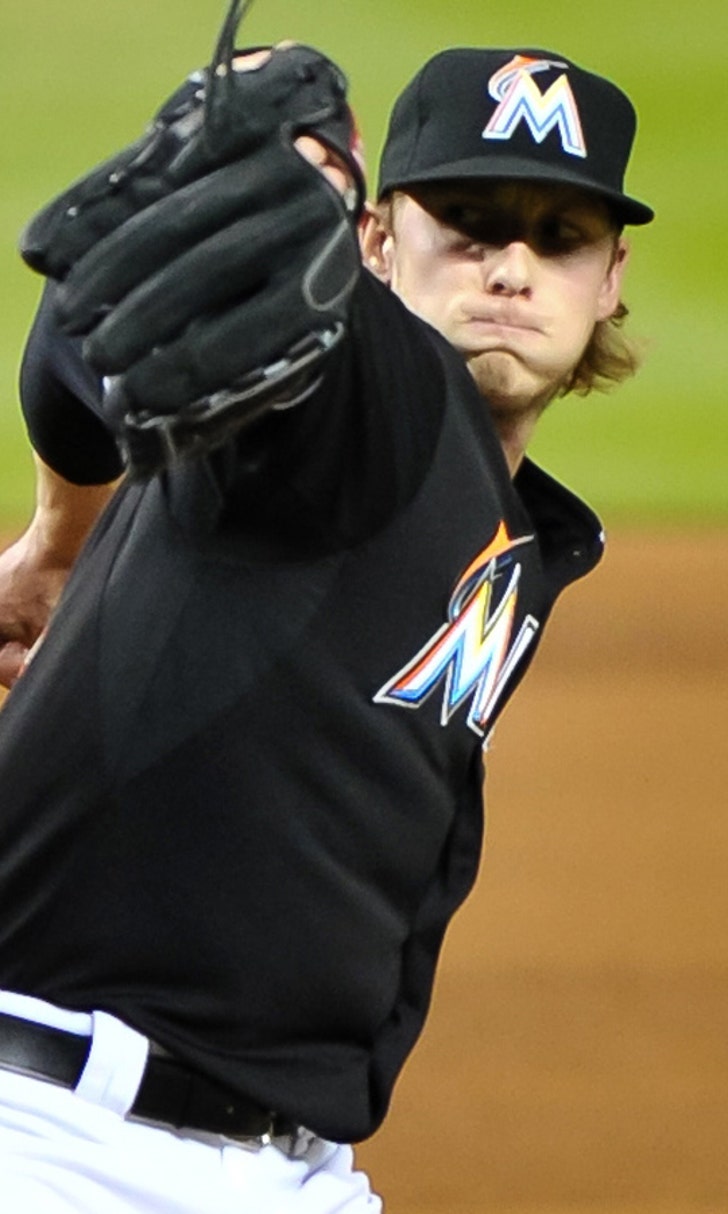 Marlins recall Adam Conley, Chris Reed from Triple-A
BY foxsports • August 1, 2015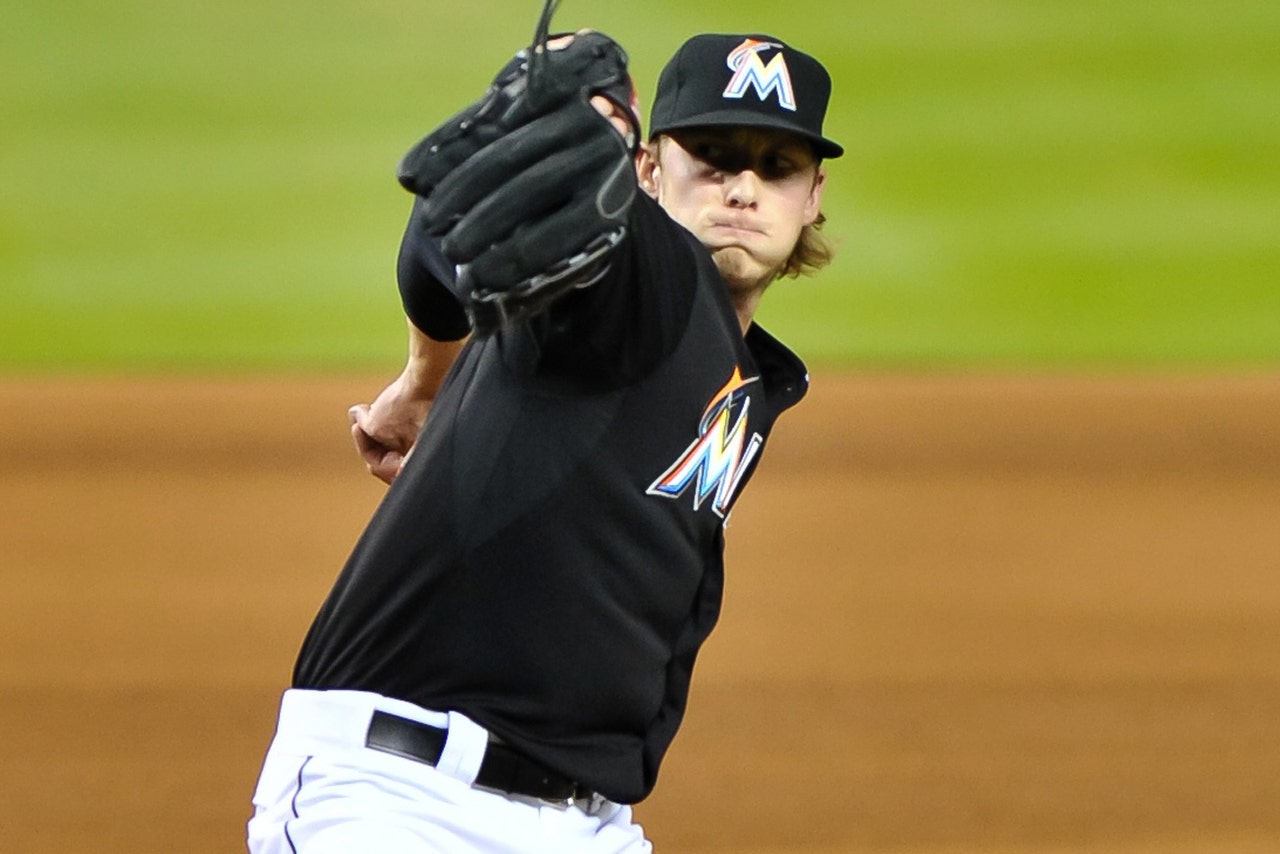 MIAMI -- The Miami Marlins recalled left-handers Adam Conley and Chris Reed from Triple-A New Orleans, while optioning catcher Tomas Telis to the Zephyrs prior to Saturday's game against the San Diego Padres.
Miami, who acquired Telis before the trade deadline from the Texas Rangers in the Sam Dyson deal, initially wanted to carry three backstops. A short outing by starter David Phelps, however, forced all but righty Bryan Morris to enter the 11-inning loss for an already short-handed bullpen.
Closer AJ Ramos threw 35 pitches before exiting after 1 1/3 innings, while righty Andre Rienzo needed 30 pitches to end the decisive 11th.
"I think after last night's game the extra innings and being a pitcher short and utilizing Ramos two innings we felt like we needed to cover the innings today, make sure with Urena coming back," manager Dan Jennings said. "We made that decision to go with the extra pitcher right now. Absolutely. Just a matter of getting through this, get the bullpen back to where it's in its healthiest state."
Conley threw two scoreless, no-hit innings of relief Saturday night. He struck out a batter and hit another over 30 pitches (22 strikes).
Reed made his major-league debut when he entered in the eighth, and he went on to throw a pair of scoreless innings. He allowed just a single on 12 pitches (11 strikes). 
According to Jennings, the Marlins will continue discussions for who will start Tuesday against the New York Mets. The pitcher will take the place of veteran Dan Haren, who was dealt to the Chicago Cubs before the trade deadline. Miami is leaning toward lefty Brad Hand.
Hand is 1-2 with a 5.12 ERA in 27 games (three starts) this season. He has pitched just twice since July 24, including two scoreless innings of relief for starter David Phelps in Friday's loss. He hasn't thrown more than 28 pitches in an outing since June 2. The 25-year-old southpaw has a 5-19 record and 4.69 ERA in 34 starts since 2011.
"Did a great job last night in a tough spot and gave us two quality innings there," Jennings said. "Where we are he deserves that opportunity and let's run him out there and see how he does."
Conley will initially work out of the bullpen and sees this as another opportunity to prove himself. The 25-year-old rookie had two stints with the ballclub earlier in the season. In his first and only major-league start on June 11 against the Cincinnati Reds, he allowed two runs on five hits with two strikeouts and two walks over five innings for the win.
After returning to the minors, Conley went 2-1 with a 2.52 ERA in four starts. In 25 innings, he gave up 16 hits, issued seven walks and struck out 26 batters. He had gone at least six innings in each outing and permitted two earned runs or less in all but one.
"I think just being in the stadium and facing those guys even though it was just one start here actually helped me a lot when I went back down because some of the things I realized I was kind of getting away with in Triple-A I realized I may not necessarily get away with in the big leagues," Conley said. "Even though it was just that one spot start I was able to learn more from that experience even after I went down. Whereas even if I could get away with stuff down there I tried to be even finer and better so when I came back up here it wouldn't be as much as an adjustment and speed that learning curve up."
Reed, exchanged by the Dodgers for lefty Grant Dayton on July 15, has a 2-2 record and 5.27 ERA between Double-A Tulsa and Triple-A Oklahoma City (both of the Dodgers organization) as well as the Zephyrs in 2015. For New Orleans, he posted a 1.42 ERA in five outings, allowing a homer and two hits with 10 strikeouts and two walks over 6 1/3 frames.
The 25-year-old left-hander, taken 16th overall in the 2011 draft, was born in London and attended Stanford University.
"Our reports read very well," Jennings said. "It's a guy -- his stuff is quality, plus-strike thrower, which is a good thing. I got to tell you -- I'm sure Mike Dunn's going to welcome more left-handers down in that bullpen because it's been he and Brad Hand for quite a while. We used Brad until trading (Steve) Cishek in the long role. So now Brad's going to take a more defined, middle-inning role. That's going to be good to have that extra lefty."
You can follow Christina De Nicola on Twitter @CDeNicola13 or email her at cdenicola13@gmail.com.
---
---