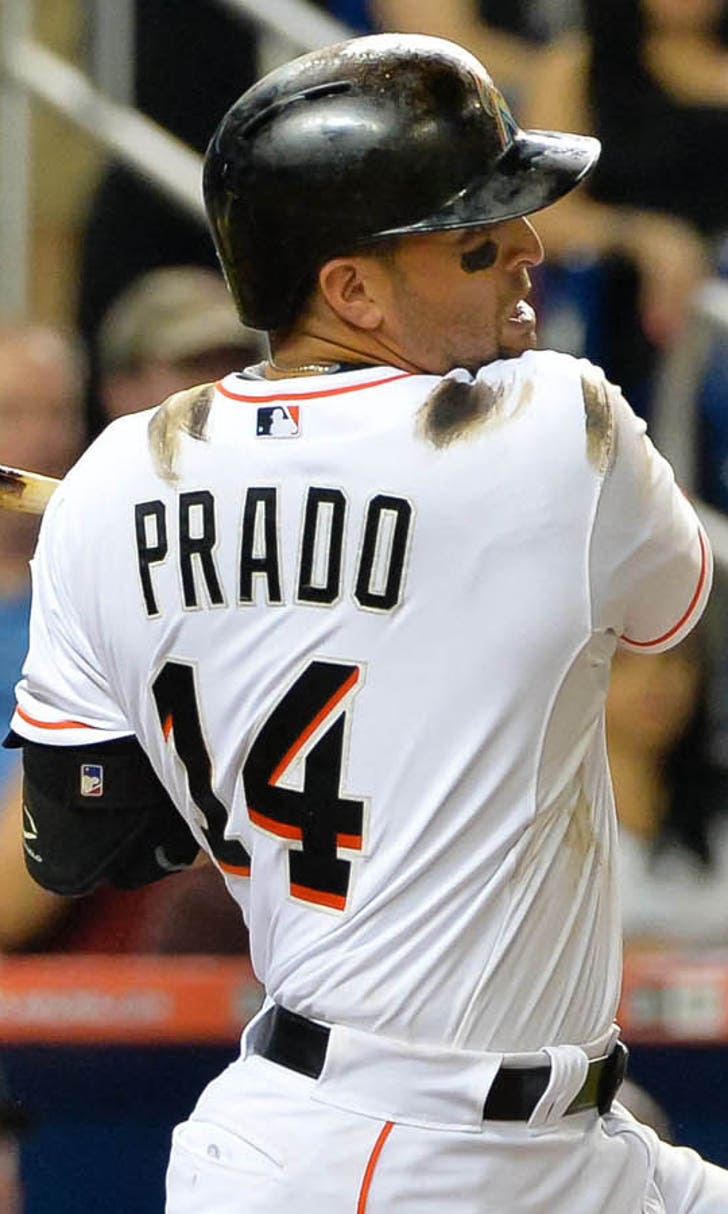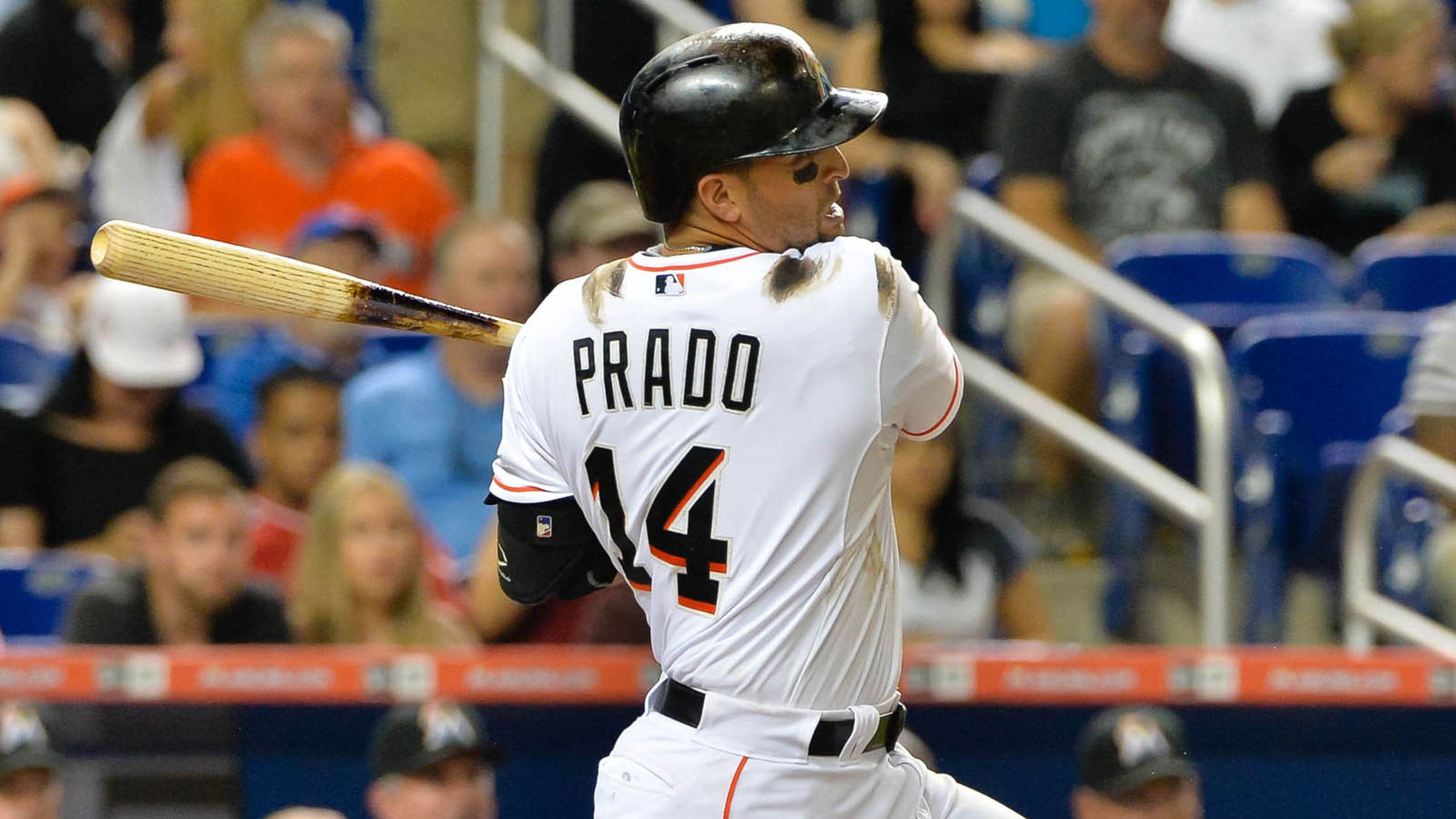 Marlins' Prado exits Sunday's game with right shoulder sprain
BY foxsports • June 14, 2015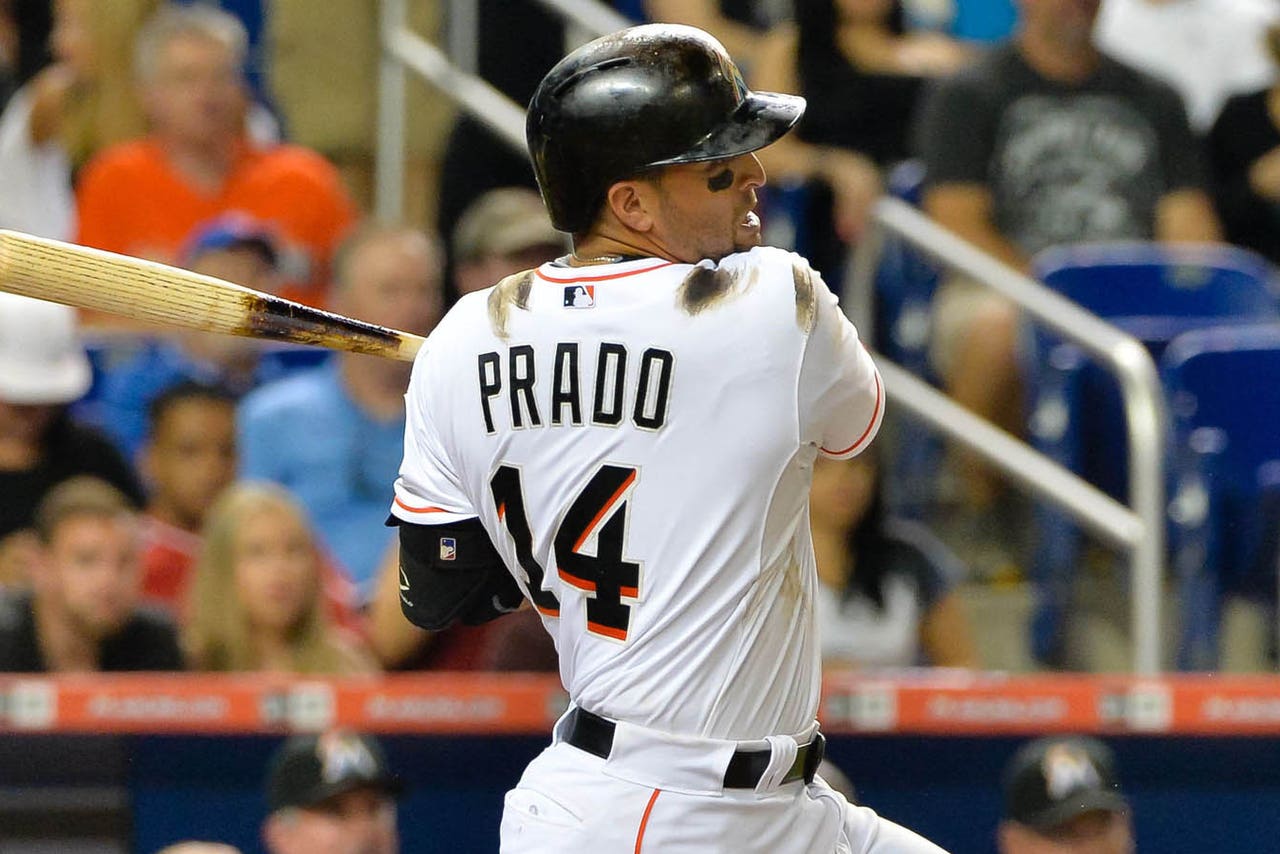 MIAMI -- Miami Marlins third baseman Martin Prado left Sunday afternoon's 4-1 loss to the Colorado Rockies with a right shoulder sprain and is listed as day-to-day.
X-rays turned out negative. He will visit the doctor on Monday morning to determine further action. Should he require a platelet-rich plasma (PRP) shot, which accelerates the healing, Prado would need to rest two days before resuming baseball activities.
With one out in the first inning, Prado ran out a grounder to Gold Glove third baseman Nolan Arenado, whose low throw wasn't picked by Ben Paulsen. Prado tripped over Paulsen's tag, touching the front part of the base before tumbling onto his right shoulder.
"I landed pretty bad," Prado said. "I was lucky to get my elbow before I landed. Just unfortunately my shoulder -- I landed on my shoulder -- all the weight of my body was on my shoulder. That's probably why I sprained the (AC) joint. Things happen. It's baseball. You're always prone to these kinds of things. I just hope I can go back to playing as soon as possible."
Athletic trainer Mike Kozak, first-base coach Perry Hill and manager Dan Jennings checked on Prado as he lay down along the first-base line grimacing in pain. Once he got up, Prado stood near first base -- almost as if wanting to stay in the game -- before walking off the field on his own power.
"At the moment, I didn't feel like it was that bad," Prado said. "When I rested my arm I started feeling it. A couple minutes it was getting worse and worse. 'Man, I can stay running, but I don't think I can throw. In a lot of pain.'"
Donovan Solano took over at third base and pinch-ran for Prado. He went hitless in three at-bats.
Should the injury sideline Prado, Jennings will go with lefty-righty pitching matchups when deciding whether Solano or Derek Dietrich starts at third base in his place.
Prado has appeared in all but one of Miami's 64 games this season, batting .272 with 11 doubles, one triple, four homers and 24 RBI.
"He's such a leader on this team," Jennings said. "In my time -- 30 years in the game -- he's at the top of the heap in terms of a true professional, how he prepares, what he means inside that clubhouse, how he handles some of the young players. He's just an awesome teammate. He never wants a day off, he never wants to come out."
You can follow Christina De Nicola on Twitter @CDeNicola13 or email her at cdenicola13@gmail.com.
---
---