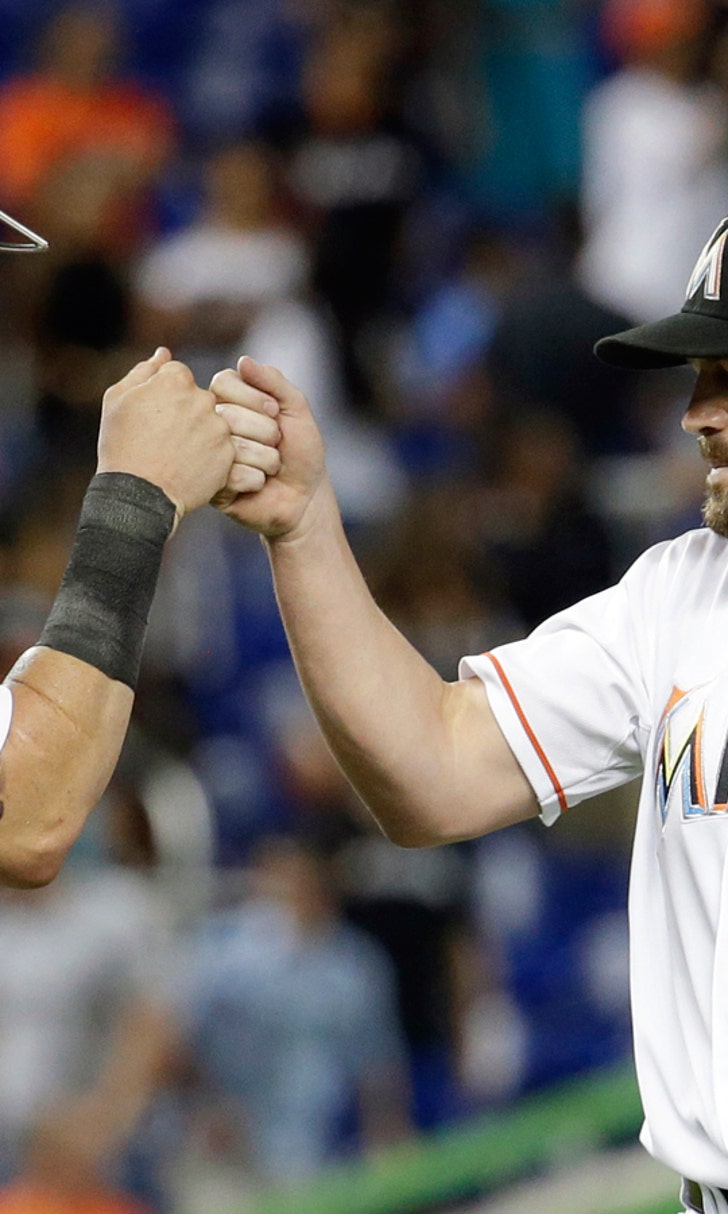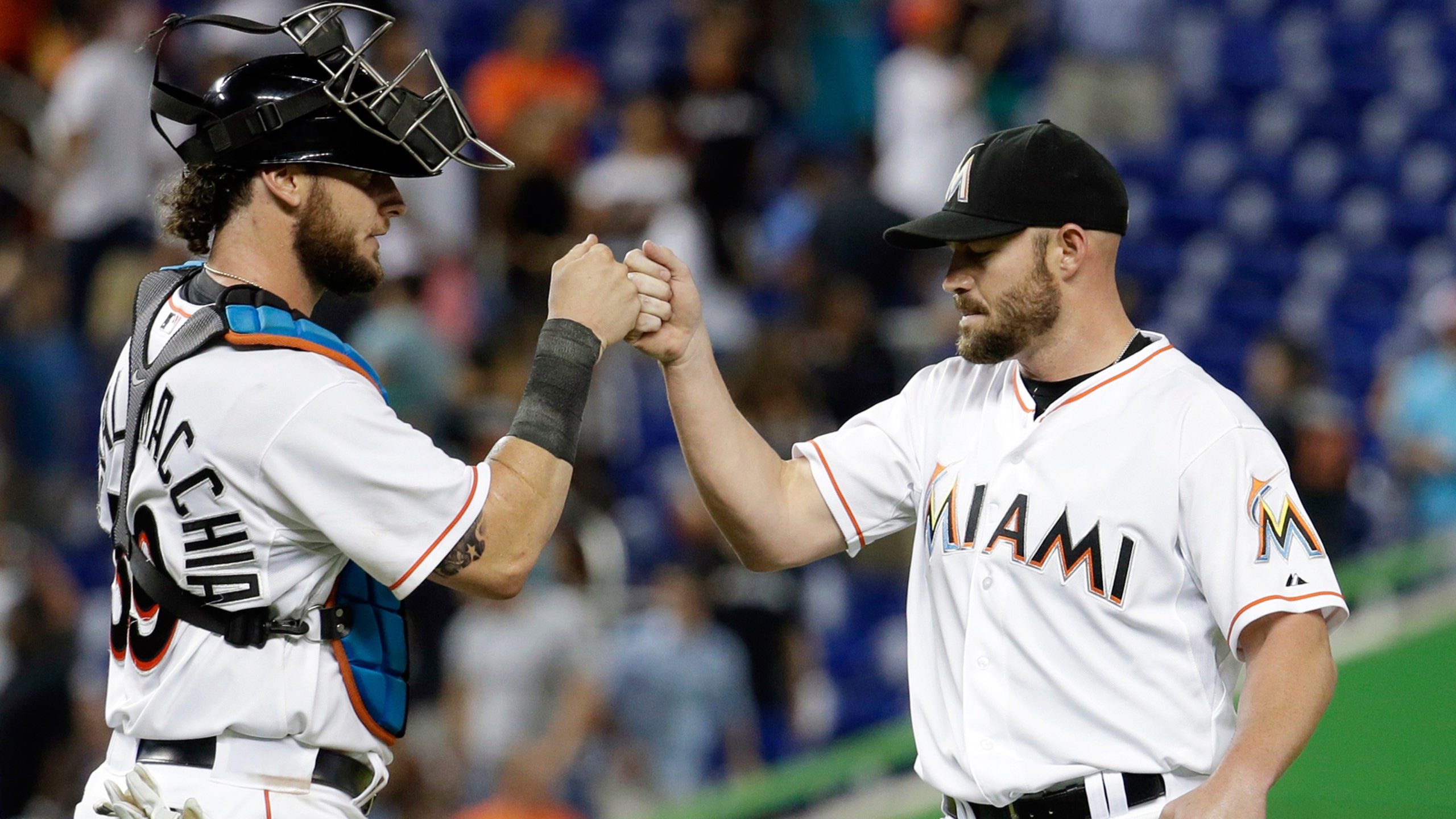 Marlins notes: Reliever Mike Dunn continues to come through as wins mount
BY foxsports • August 15, 2014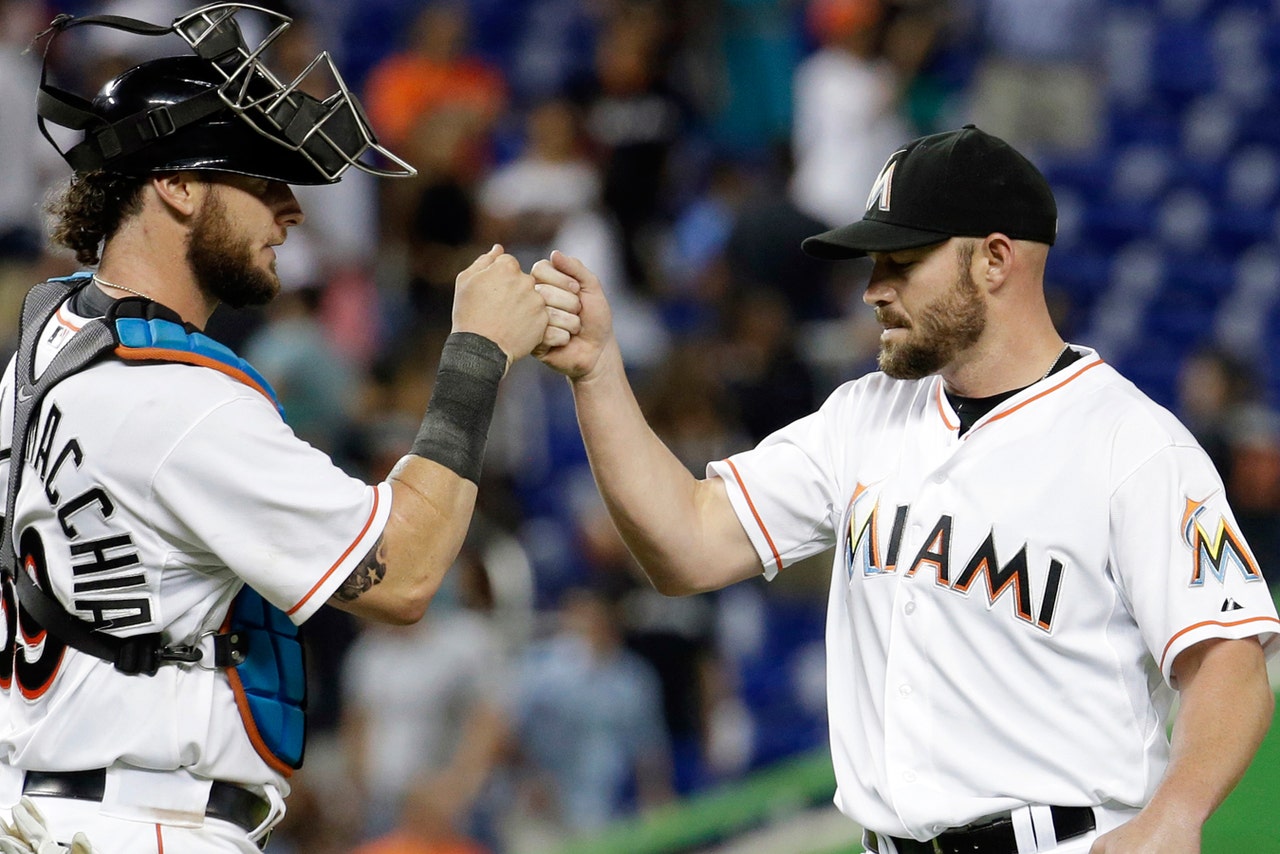 MIAMI -- Miami Marlins left-handed reliever Mike Dunn entered this season like any other with goals in mind.
As a setup man for closer Steve Cishek, Dunn hoped to record at least 25 holds over the course of a 162-game schedule.
With his two shutout innings on Thursday, he collected his 10th victory of the season -- setting a franchise record for a Marlins reliever. Dunn is 10-5 with a 3.65 ERA in 56 outings over 44 1/3 innings.
"Ten wins was definitely not on the radar," Dunn said. "You get a goal coming in, a mark you want to get to and just ultimately I don't want to put a ceiling on it. I want to get as many as I can. Coming into the season I wanted 25 or more. Give me 10 holds instead of 10 wins I'd be there."
Not only does he lead all major-league relievers in the category but Miami's pitching staff as well. The last reliever with 10 or more wins in a season was Tyler Clippard (11) of the Washington Nationals in 2010.
This season didn't start off as the 29-year-old had hoped. During the first month of the season, he posted a 2-3 record and 6.75 ERA. Batters hit .267 with a .353 on-base percentage. Since then, Dunn is 8-2 with a 2.66 ERA.
"I didn't start the year off too hot, but like I said back then too I wasn't going to let two weeks determine what my season would be like," Dunn said. "I knew I had to do a lot of hard work and keep going out and grinding it out and the numbers would be whatever they are at the end of the year."
It's been an unusual year for the bullpen as a whole. Miami is third in the big leagues with 24 reliever wins (second in the National League).
Cishek has a 4-5 record as the closer. With so many close games, manager Mike Redmond inserts him into tie games in the ninth or extras, sometimes resulting in a decision rather than a save.
"Shows we're playing a lot of tight games and we're coming back," Dunn said. "We never quit. We know as long as we keep it close we have an pop to win. This offense isn't scared to put up a crooked number in the last three innings of the game. We know we've got to keep it tight for them."
GUESS WHO'S BACK
Right-hander Henderson Alvarez will make his return to the rotation for Saturday's game against the Arizona Diamondbacks.
Alvarez last pitched July 29, going seven scoreless innings in a win over the Nationals. He began to feel discomfort in his right shoulder, landing on the DL with inflammation.
"I feel some things but you have to keep working, keep going with what you have," Alvarez said in Spanish. "The season is close to being over and you just gotta finish strong and help the team."
The 24-year-old is 8-5 with a 2.48 ERA in 22 starts, including three complete games. His ERA ranks fifth in the NL.
"The rest has definitely helped me," Alvarez said. "I rested my whole arm and now I get to start again. I'm just glad I can come back and I hope I'll stay healthy so I can finish out strong."
DONE FOR THE YEAR
Second baseman Rafael Furcal, currently on the 60-day disabled list, will undergo surgery Wednesday to remove scar tissue from his left hamstring.
Furcal's 2014 season consisted of just nine games and 37 plate appearances. He injured his right hamstring during spring training and began the year on the DL, finally making his debut on June 13 after several groin strains.
The timetable calls for a six-week recovery time. He expects at least eight weeks before he'll be ready to play. The 36-year-old plans on participating in the Dominican League this winter.
"I didn't want to have surgery," Furcal said in Spanish. "I tried all I could but there's only so much you can do when you can't run out on the field and play (without discomfort)."
The Marlins signed him over the offseason to be their Opening Day second baseman and leadoff hitter. He had missed the 2013 season with Tommy John surgery.
"With all the enthusiasm I had when I signed with the team and arrived at spring training, I was hoping I could have stayed healthy and helped them win, given them the best of me," Furcal said. "I was eager to play with them. It's been an unfortunate situation for me."
WORTH NOTING
-- Infielder Derek Dietrich (right wrist strain) begins rehab on Saturday in a game with the Single-A Jupiter Hammerheads. Right-handed reliever Carter Capps (right elbow strain) will throw a live BP sometime next week.
You can follow Christina De Nicola on Twitter @CDeNicola13 or email her at cdenicola13@gmail.com.
---