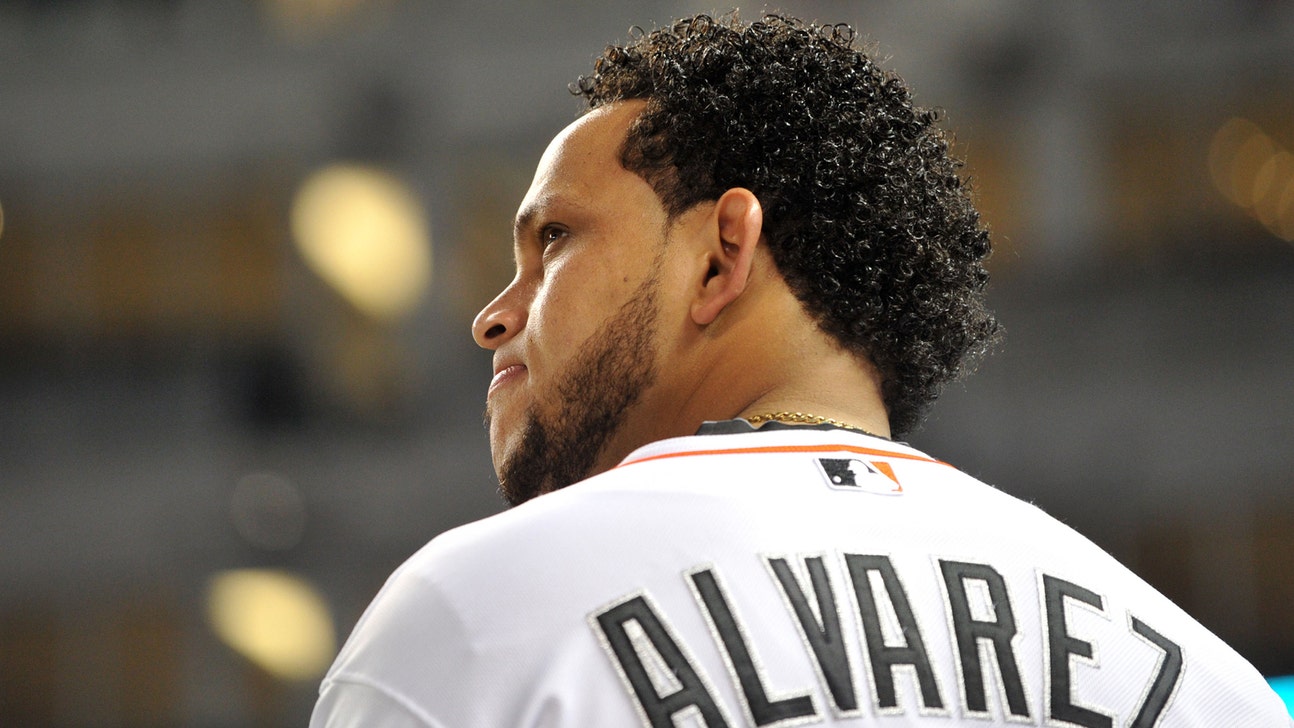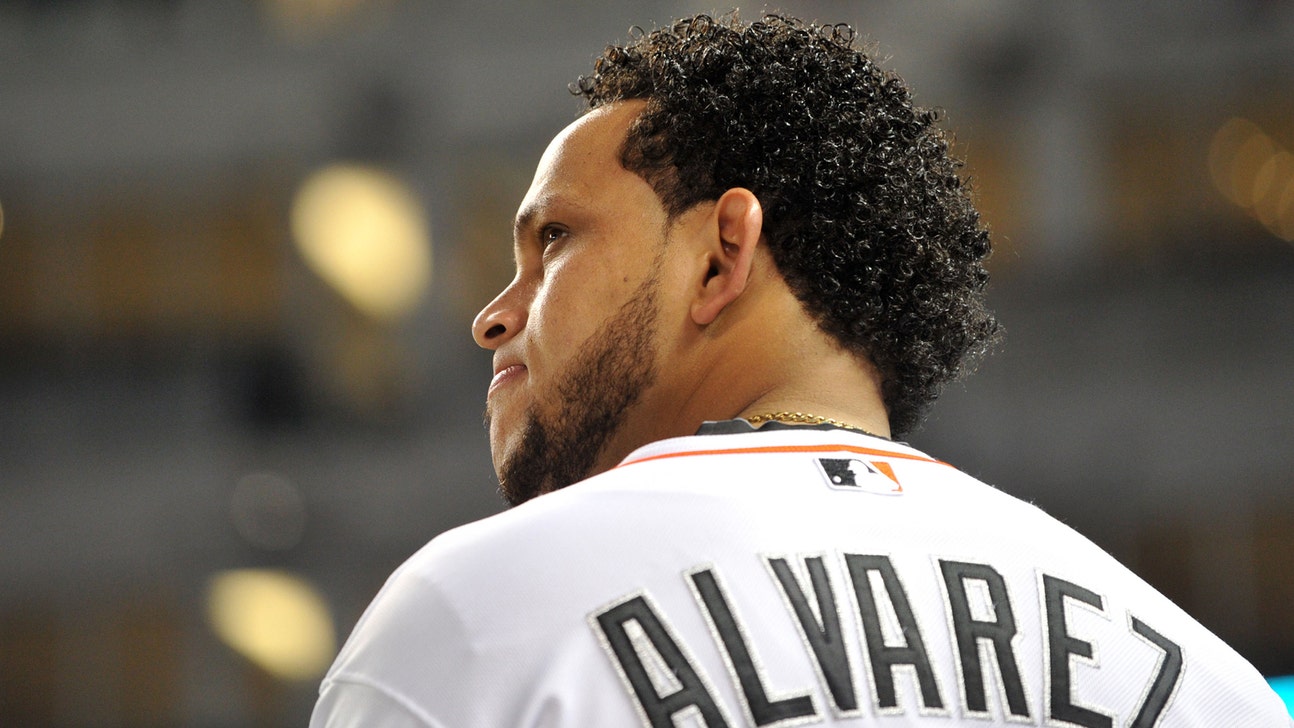 Marlins notes: Henderson Alvarez hoping to return against Diamondbacks
Published
Aug. 2, 2014 7:12 p.m. ET

MIAMI -- A day after being placed on the disabled list with right shoulder inflammation, Miami Marlins All-Star right-hander Henderson Alvarez aims for a return on the next homestand.
Alvarez, who had begun feeling pain in Atlanta on July 24, is eligible to come off the DL on Aug. 14 against the Arizona Diamondbacks.
"The day before it started to hurt, but I kept pitching and doing my treatment to see if it went away," Alvarez said in Spanish. "But it didn't get better. I pitched against Washington and it bothered me, but I kept pitching."
In that outing, he tossed seven scoreless innings but struggled with command early on with a season-high four walks. During the second, he loaded the bases with no outs before pitching coach Chuck Hernandez, athletic trainer Mike Kozak and manager Mike Redmond checked on him.
"Because I had the pain. But I kept pitching," Alvarez said. "But I talked with the Marlins pitching coach and the trainers so we could avoid something worse."
Alvarez, who had an MRI on Friday after saying his shoulder was still sore, was told by team physician Dr. Lee Kaplan to rest his arm for a few days. In five or six he could throw again and see how it feels.
The 24-year-old will not travel with the club as he stays with the doctor and continues treatment. He doesn't believe he would need rehab assignments.
Last year, he didn't make his Marlins debut until July 4 after dealing with right shoulder inflammation. He did, however, compete in the World Baseball Classic that spring for Venezuela.
"I'm doing the treatments and I feel better," Alvarez said. "I think I'm going to wait two weeks or something like that and try to come back in the series against Arizona. That's the most probable time. After that, I don't know. I'll just do my treatment, support the team and continue my routine.
"For me I'm sad that I have to be out. At the same time it's good because I can avoid whatever bigger issue and just keep working hard so that inflammation goes away quickly."
STANTON'S ROUTINE
To fully appreciate slugger Giancarlo Stanton's power, one should witness him take batting practice.
Except over the past few days, he hasn't done so with the club, rather hitting off a machine in the indoor cages.
"Getting back to the basics," Stanton said. "That's it really. I've never done it before."
It must be working. Stanton has hit a home run in three straight games. Last night, he recorded his 143rd career home run, tying him with Mike Lowell for third most in franchise history.
Over a three-game stretch beginning last weekend, Stanton went 1 for 11 with eight strikeouts that included seven straight at-bats with a K. He has since gone 5 for 13.
"It's just something (hitting coach Frank Menechino) and Stanton have been doing," Redmond said. "These guys hit. You don't see the 125 pitches they take off the machine. The bottom line is they have to get prepared for the game. Everybody uses BP for different reasons. What he's been doing has worked. It's more of a comfort level for him. He's out here getting his fly balls in. Sometimes you mix it up, find something."
CHANGES FOR TURNER
A few minutes after speaking to media Friday afternoon about moving back to the bullpen, right-hander Jacob Turner found out he would be Sunday's starter with Alvarez headed to the DL.
Since he didn't get to throw a bullpen session between starts, Turner got 10-15 pitches in during Friday's game.
"He went to the pen for half a day," Redmond said. "He's ready to go. Jake's a pro. He's handled this situation great. I talked to him about it. He's getting that opportunity, still here. It's the same as before we acquired (Jarred) Cosart. His job is to take advantage of the starts he gets and put pressure on us to get him more starts. He understands that. We've made it very clear. We just want him to keep building off the momentum he's had. The last two starts he's pitched really well."
Since rejoining the rotation, Turner is 2-0 with a 2.53 ERA. He has won consecutive starts for the first time in his career. In both outings, he reached the sixth inning.
Turner said the biggest thing he has been able to do is make the big pitch in key situations and execute. Getting ahead and attacking the strike zone are vital to his success.
"It's an opportunity," Turner said. "Henderson's been our most consistent pitcher. As a rotation everyone's going to have to do their part a little bit and we're getting to the point where these are must-win games. It's crucial we go out and pitch deep into the games and give our team a chance to win."
SALTY GETS BREATHER
Backup catcher Jeff Mathis got his fourth start since Sunday as Jarrod Saltalamacchia battles through a stiff back.
"Trying to get Matty in a little bit more," Redmond said. "Salty's had a little bit of a stiff back. So, want to get him a little bit of time to make sure he's OK. We want to keep these guys as fresh as we can -- especially the catcher position. These guys get banged up. These next two months are wear and tear for catchers for sure."
You can follow Christina De Nicola on Twitter @CDeNicola13 or email her at cdenicola13@gmail.com.
---