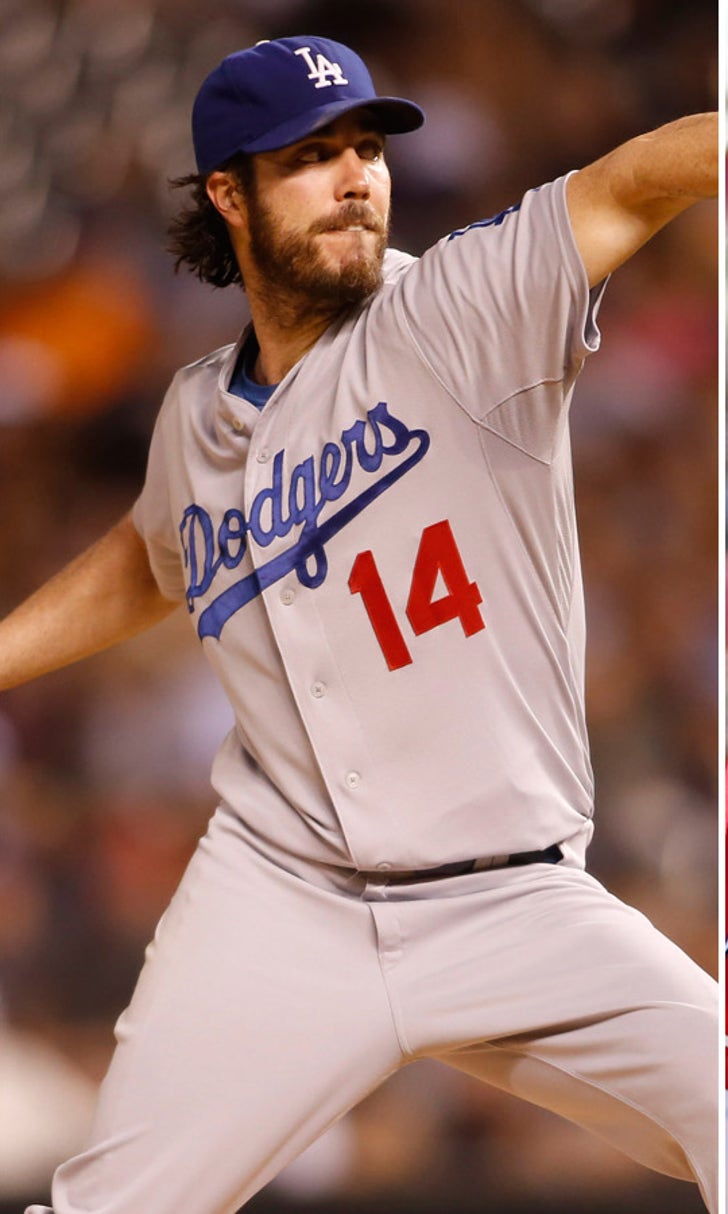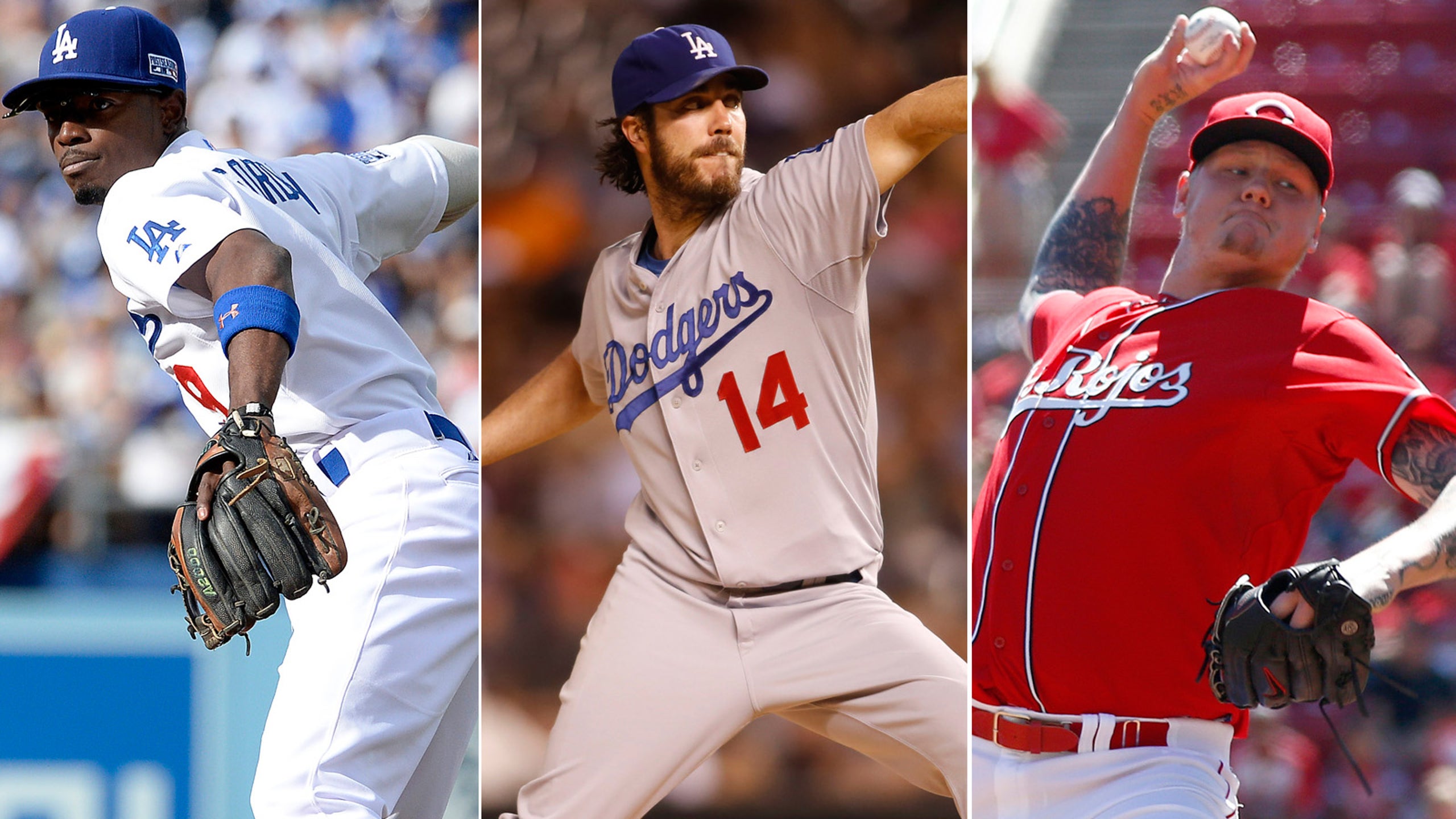 Marlins maintain momentum with major moves at Winter Meetings
BY foxsports • December 11, 2014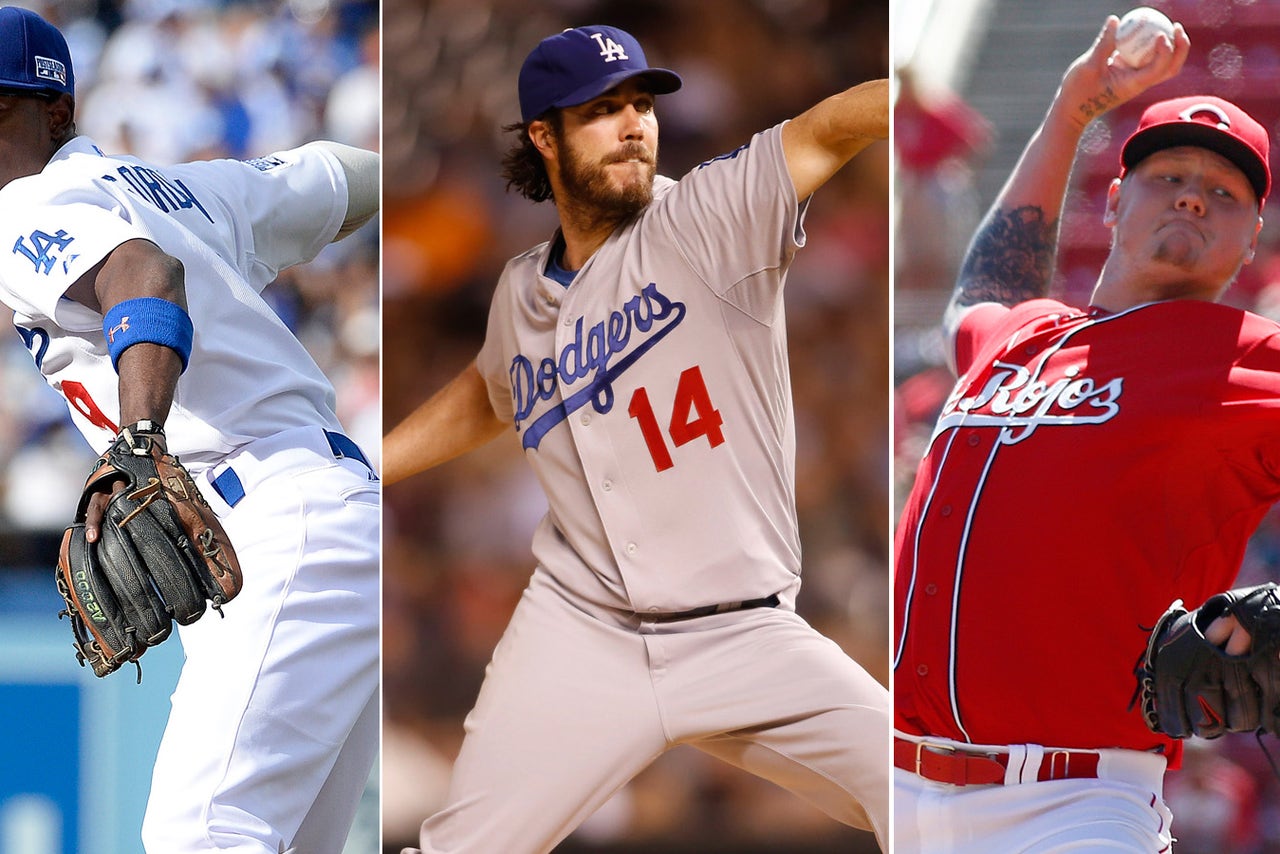 All was quiet on the Miami Marlins front during the first two days of Winter Meetings in San Diego.
Would the organization that signed All-Star slugger Giancarlo Stanton to the largest North American sports contract add to a young but talented roster as promised?
Would the organization take the next step in order to play October baseball for the first time in 11 years?
Perhaps we should've known things were too quiet for a reason.
President of baseball operations Michael Hill and general manager Dan Jennings cast two significant deals in less than 24 hours to address areas of need — second base and starting pitching — to become one of the most talked about clubs.
The Marlins acquired All-Star second baseman Dee Gordon and right-hander Dan Haren on Wednesday night as well as right-hander Mat Latos on Thursday morning.
A week ago, Hill played it coy in regards to the second-base situation when speaking in a teleconference. The market wasn't strong, and, if need be, the Marlins would stay with internal options.
But Gordon, who Hill admitted intrigued the club during GM meetings last month in Arizona, provides a unique skillset. The price was right for an upgrade.
Gordon, a Floridian and the son of former big leaguer Tom Gordon, stole six more bases than Miami did as a whole. Though his low on-base percentage has become well documented, 2014 marked his first full big-league season. Gordon has room to grow, and the spacious dimensions at Marlins Park could equate to a new single-season record for triples in franchise history (Juan Pierre with 13 in 2005).
His presence as the leadoff batter allows Christian Yelich to move down to second after he hit first because of Rafael Furcal's injury. His speed will frustrate opposing pitchers and catchers. Miami now boasts the fastest and strongest players in the National League, providing much-needed versatility to the lineup. Gordon considers his role just that, telling MLB Network: "I'm here to get on base, steal bases and score runs."
"I'm still in the learning process, so it's a good time to still have a ceiling and be part of something special here with the Marlins," Gordon said.
Finding a way to eat innings became a never-ending puzzle for the Marlins after ace Jose Fernandez underwent Tommy John surgery in May. While a rotation of All-Star Henderson Alvarez, Nathan Eovaldi, Jarred Cosart and Tom Koehler has potential, it is still inexperienced and lacks a workhorse.
Latos will enter 2015 in his walk year. He has averaged a 3.25 ERA in his five full big-league seasons, tossing at least 31 starts in four of them. The Haren situation will be a win-win no matter what for the Marlins. If he doesn't retire, Miami has a pitcher with 10 consecutive seasons of 30-plus starts. If he does call it quits, the Marlins get $10 million.
Those additions take pressure off the younger arms. When Fernandez went down, Eovaldi struggled going from the No. 2 to default No. 1 starter.
"I can't wait," Latos said. "I hope that I can get together and work with them, and I think we'll work well together. Obviously I'm not going to go in and try to change anything, but I want to at least be some kind of influence on them, maybe that I'm a guy that they can trust to go to when they're not feeling right, other than the pitching coach obviously. Just to have a guy that's had some experience in the league and has experienced a lot of the ups and downs that come with the game."
Still, one final piece remains: finding a power bat to protect Stanton. Names flying around include Colorado's Justin Morneau, Pittsburgh's Pedro Alvarez and free agent Michael Morse. Miami went 2 for 3 on its checklist of needs on the west coast. There is still time left in the offseason to find the right bat to put the Marlins over the top.
Unlike some teams such as the Chicago White Sox or Boston Red Sox, Miami had the luxury of an existing core and didn't need to rebuild with big names. It just needed complementary pieces to fit in.
Both major moves signaled a transition for an organization that has historically sent away proven big-league talent for top prospects. During this two-day stretch, the roles were reversed.
What does this mean? Miami believes it will contend in 2015. And as evidenced by early reactions from national pundits, they agree. There's no doubt the Washington Nationals continue to be the favorites in the NL East, but the Marlins seem to be building off the momentum from the landmark signing of Stanton.
"We came into the meetings with a plan and we really had a good feel for what our club was and more importantly what we needed to do," Hill told MLB Network. "And that was the goal, to try to address those needs to put us in a position where we could win more ballgames and put ourselves in a position to be playing into October."
You can follow Christina De Nicola on Twitter @CDeNicola13 or email her at cdenicola13@gmail.com.
---
---