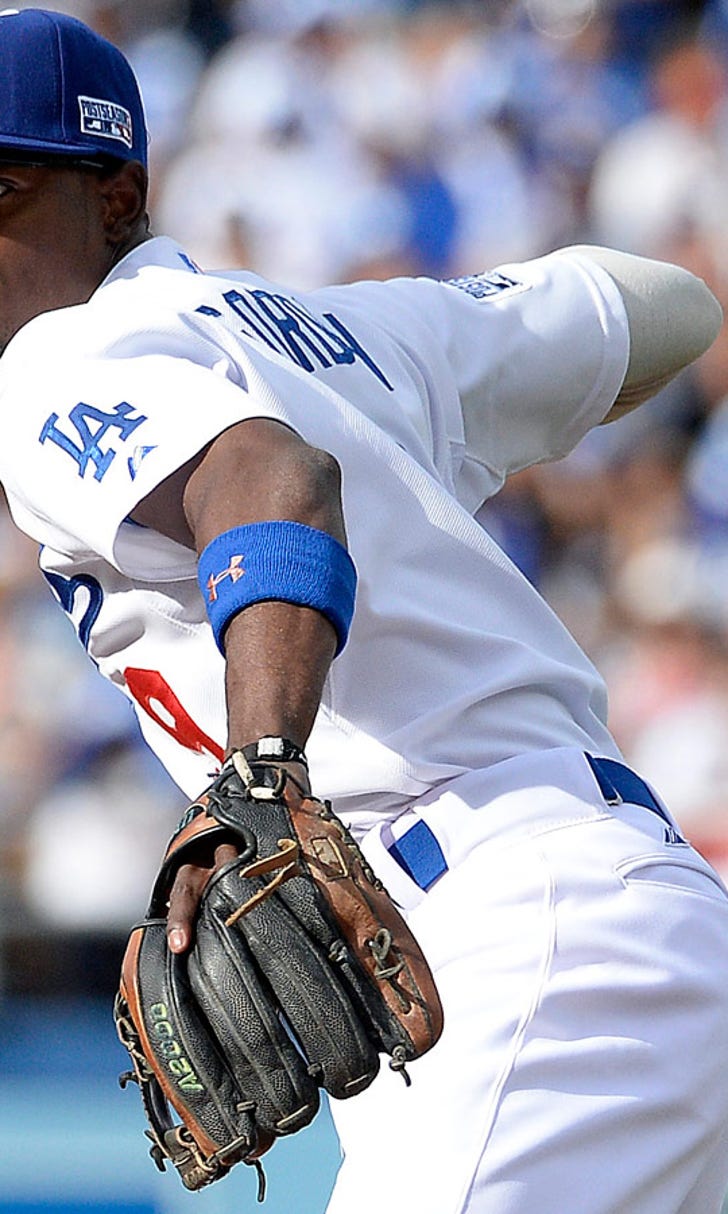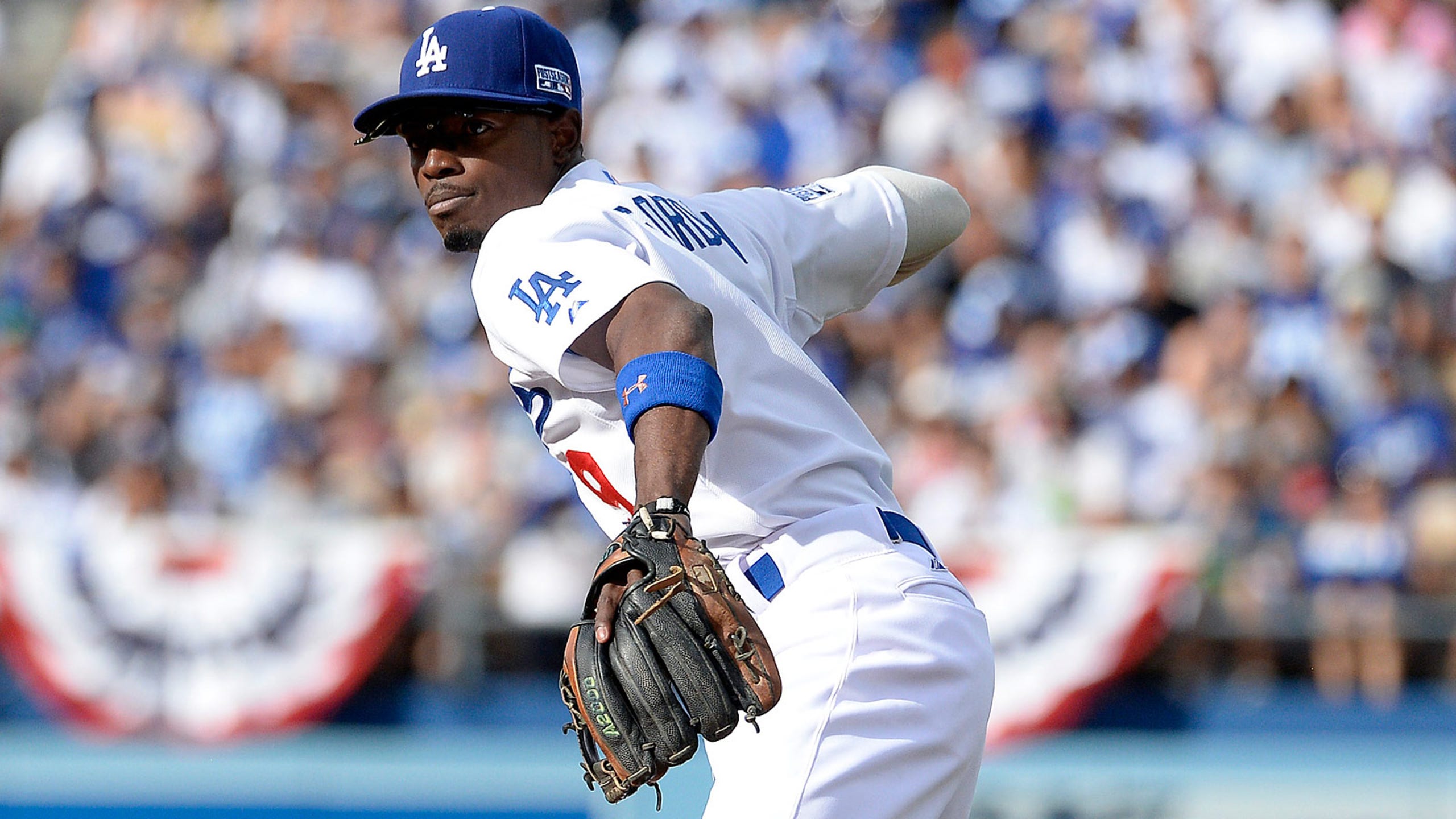 Marlins get Dee Gordon, Dan Haren from Dodgers for LHP Andrew Heaney in seven-player deal
BY foxsports • December 10, 2014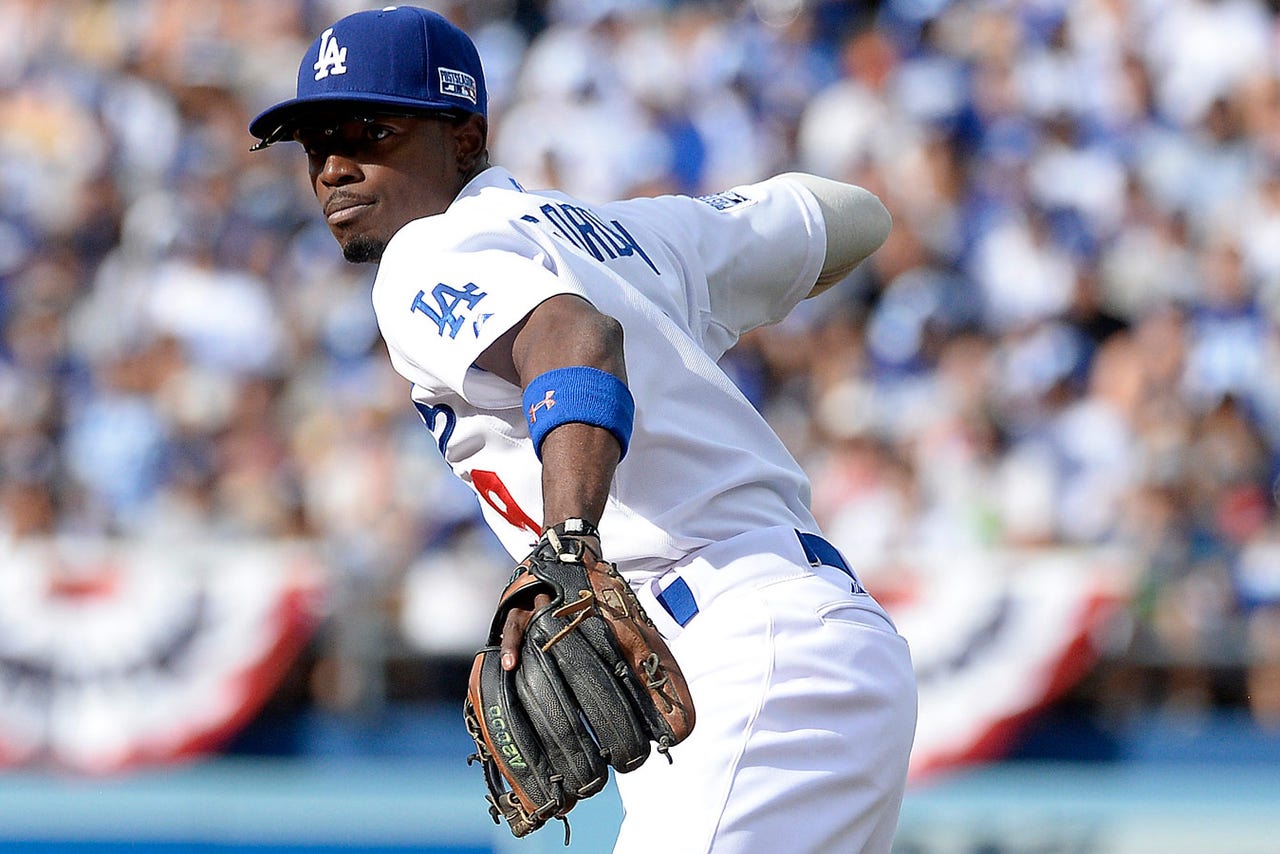 The Miami Marlins entered the Winter Meetings with three target areas of need and addressed two of them in a seven-player trade Wednesday.
Miami acquired second baseman Dee Gordon, right-hander Dan Haren, minor-league infielder Miguel Rojas and cash from the Los Angeles Dodgers for top pitching prospect Andrew Heaney, utility player Enrique Hernandez, right-handed reliever Chris Hatcher and catching prospect Austin Barnes.
Gordon, who is arbitration eligible for the first time this winter and isn't a free agent until after the 2018 season, made the National League All-Star Team in 2014. The 26-year-old hit .289 with 24 doubles, an MLB-leading 12 triples, two home runs and 34 RBI in 148 games. Gordon also paced the big leagues with 64 stolen bases, six more than the Marlins as a team.
In his previous three seasons, Gordon posted a .256 average, 19 doubles, five triples, two homers and 34 RBI in 181 games. He is from Windermere, Florida, and he attended Seminole Community College in Sanford and Southeastern University in Lakeland.
@Marlins thank you for this new opportunity...I'm gonna represent my state to the fullest!

— Dee Gordon (@FlashGJr) December 11, 2014
With the addition of Gordon, Miami's order evolves. Christian Yelich, who was forced into the leadoff role with the injury to Rafael Furcal, can move to second in the lineup. Gordon also provides much-needed speed as a threat on the bases.
Haren went 13-11 with a 4.02 ERA in 32 starts in 2014. He provides the young rotation with an established arm that can eat up innings, especially with ace Jose Fernandez working back from Tommy John surgery.
The 34-year-old has thrown 200 innings in seven of his 12 seasons, but not since 2011. He has made at least 30 starts in 10 straight years. Since his first full major-league season in 2005, Haren has the third-most wins (136) among active pitchers, trailing CC Sabathia (154) and Justin Verlander (152). He leads the big leagues in games started (329) and innings pitched (2113.2). For his career, Haren has a 142-122 record and 3.77 ERA. He pitched for the NL East Division rival Washington Nationals in 2013.
A couple weeks ago, Haren said if he were traded outside of southern California, he would retire. He is scheduled to be a free agent after the season.
Rojas, who turns 26 in February, hit .181 with three doubles, a homer and nine RBI in 149 at-bats as a rookie. He will likely serve a utility role as he saw action at shortstop, third base, second base and left field in 2014. In Triple-A Albuquerque, he batted .302 over 51 games.
Calif. native Dan Haren to @markasaxon in Nov.: "At this point in my career, I have no interest in playing in a city away from my family."

— Jon Morosi (@jonmorosi) December 11, 2014
Heaney, selected ninth overall in the 2012 draft, went 0-3 with a 5.83 ERA in seven games (five starts) as a rookie. He made his major-league debut June 19, surrendering just a solo home run to David Wright in six innings but taking the loss against the New York Mets.
The 23-year-old fell victim to the long ball in his two stints with the big-league club, giving up six in 29 1/3 frames. After four straight rough starts, the Marlins sent him back to the minors. Between Double-A Jacksonville and Triple-A New Orleans, Heaney went 9-6 with a 3.28 ERA in 24 games (23 starts). As a September call-up, he threw two scoreless relief outings before allowing four runs on six hits in four innings of a start against the Nationals.
The Marlins acquired Hernandez in the deadline deal with the Houston Astros this August. In 18 games with the Marlins, the rookie hit .175 with two doubles, a triple, two homers and six RBI. He was an internal candidate for the second-base job, but also played outfield when both Giancarlo Stanton and Marcell Ozuna got injured.
Hatcher, who got an invitation to spring training after being designated for assignment last winter, wound up with the club after both Carlos Marmol and the big-league bullpen struggled. Hatcher, who turns 30 next month, went 0-3 with a 3.38 ERA in 52 outings. A converted catcher, he throws an upper 90s fastball and a tough slider. Hatcher was used in the sixth and seventh innings.
Miami had added Barnes to the 40-man roster this month. Between Single-A Jupiter and Double-A Jacksonville, he hit .304 with 31 doubles, four triples, 13 homers and 57 RBI. Barnes, who turns 25 this month, split time at second, third and catcher in the minors.
You can follow Christina De Nicola on Twitter @CDeNicola13 or email her at cdenicola13@gmail.com.
---